Black history festival outdoes itself
By most every measure, the 20th African-American History Festival lived up to its anniversary status last weekend.
Blessed by sunny skies, and running like clockwork in the hands of organizers H'COLA (Hillside Coalition of Laborers for Apalachicola), the festival brought out a huge crowd and a robust number of booths.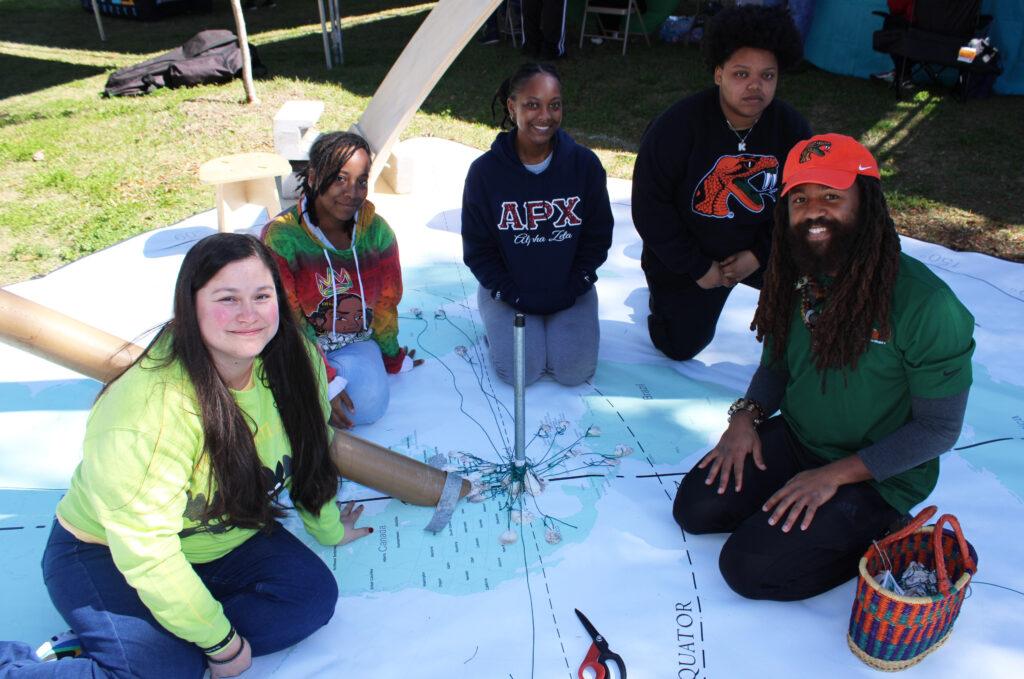 The local nonprofits and government agencies were all there, and this year they were joined by a crew of undergrads from Florida A & M University, demonstrating an enormous sundial and giving visitors a chance to place an oyster shell on the place they call home.
In addition, FAMU had a prominent place at the festival, with Kathy Wynn, chairwoman of the FAMU-ly Scholarship Program, announcing on Saturday afternoon several recipients of the newly introduced program, created in honor of the late Dr. Frederick S. Humphries, an Apalachicola native who went on to serve as president of the historic Black college.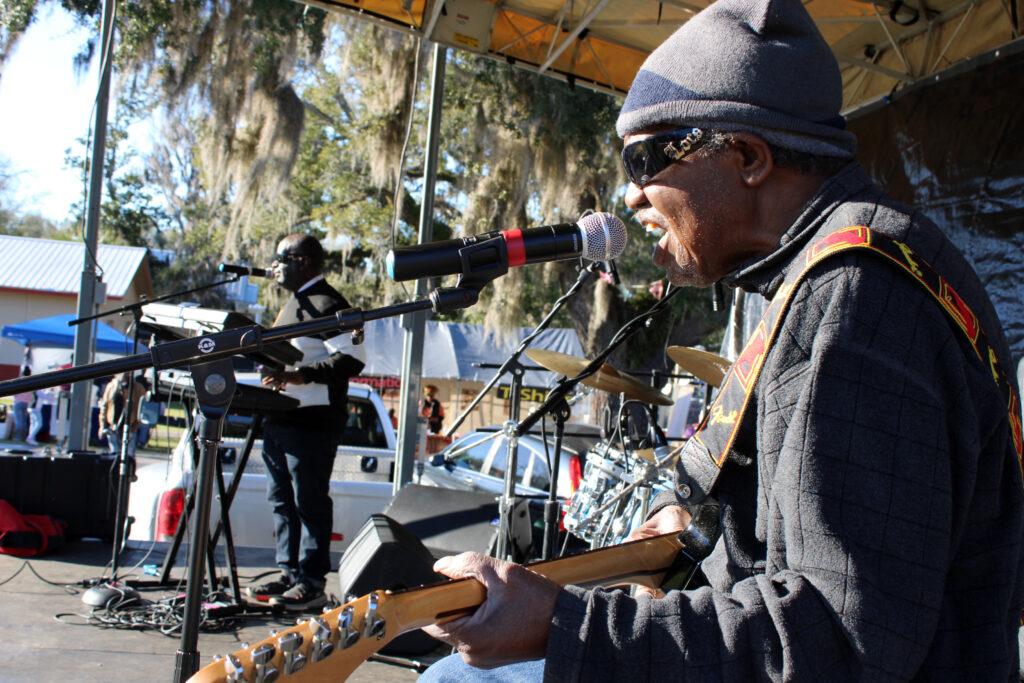 Flanked by FAMU-ly president Harolyn Walker, vice president Dreamal Worthen, and treasurer Marzetta Davis, the FAMU-ly committee gave out scholarships to several area students, many of whom attend college other than FAMU.
Receiving scholarships were Veronta Lee, a FAMU junior majoring in social work; T.J. Quinn, a junior at the University of Louisville majoring in computer information systems; Taylor Shaw, a former FAMU student now studying dentistry at Meharry Medical College; Jasmine Farmer, studying to be a dental hygienist at Tallahassee Community College; Ryah Davis, a senior studying nursing at Florida Gateway College; Joshua Farmer, studying finance at Florida State; Sante Turrell, a freshman majoring in accounting at Bethune-Cookman University; Beyla Walker, a senior journalism major at FAMU; and Jordan Alexander, a student at University of Central Florida.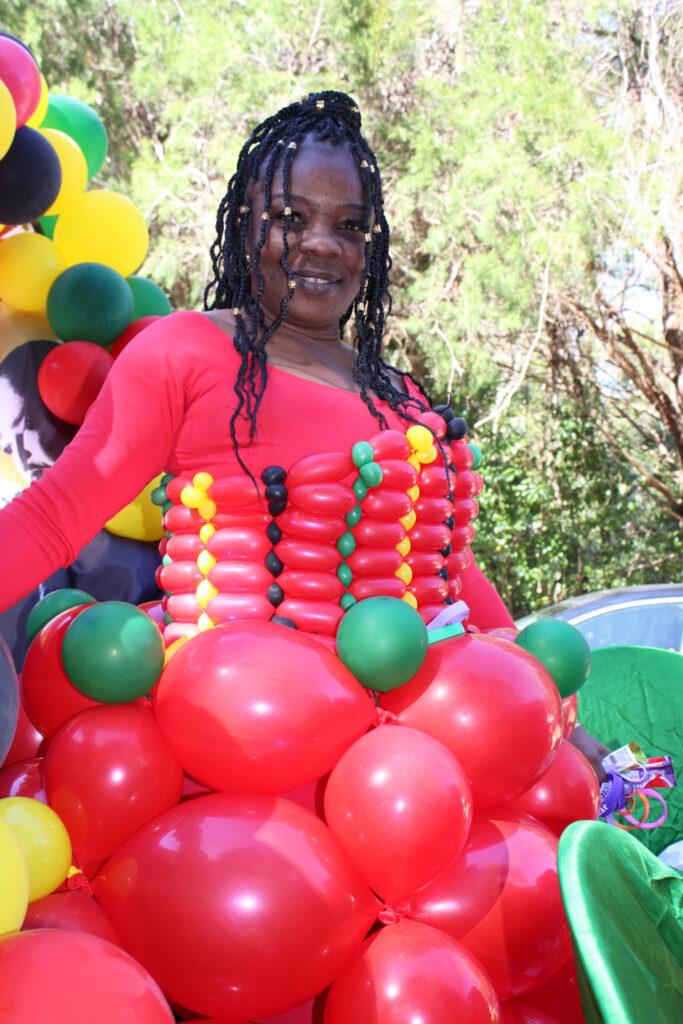 The parade this year was robust, with law enforcement and volunteer fire departments, Clerk of Courts Michele Maxwell and Property Appraiser Rhonda Skipper, all taking part. New this year was a large contingent of marchers for Terry Tipton, who has already declared himself a candidate to succeed Skipper.
At the opening ceremony, Erica Head sang "Life Every Voice and Sing," regarded at the Negro National Anthem; with several leaders of HCOLA joining Grand Marshal Brenda Ash in snipping the ribbon.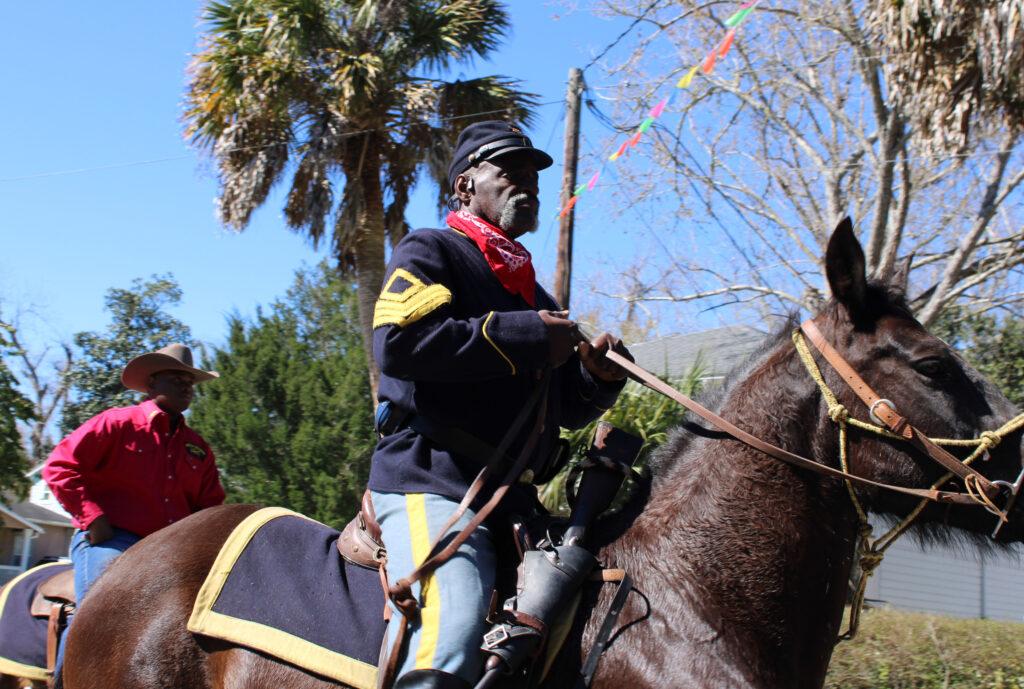 Several local entertainers took part, including poet Tasia Prince and the Hillside Dancers, as well as Dance Kraze from Panama City.
The Apalachicola Blues Authority, P & W Trio from Albany, Georgia and 225 Uptown Bank, from Dothan, Alabama all performed, with Saturday evening closing with deejay Beanie Baby.
A community worship service opened Sunday's festival.