Mallon perfect on mound against Blountstown
Seahawk senior pitcher Dane Mallon made sure no Tiger runners reached first base Friday in Blountstown as he twirled a perfect game, striking out 11 of the 21 batters he faced in the seven-inning outing.
"Just as dominant a performance as I have ever seen," said coach Kevin Cox, noting that the odds of a perfect game are just one in 46,800, with only such no-run, no-hit, no-error, no-walk outings in major league baseball's 140 years.
"It's a rare feat for a hurler at any level," he said. "Mallon's pitching was great and the rest of the team backed him up when it was needed."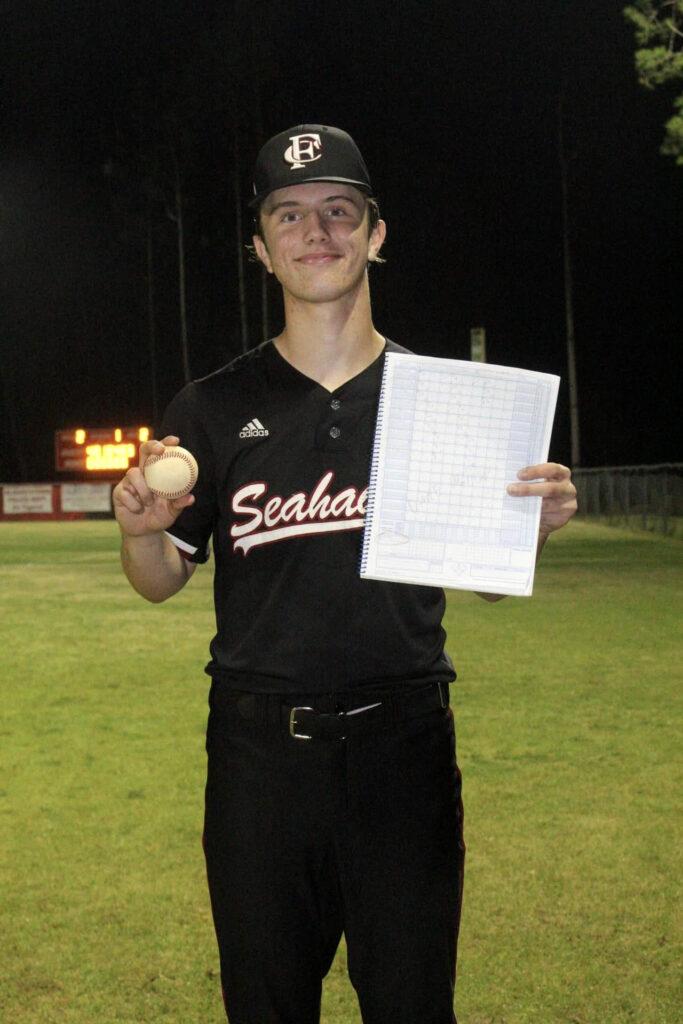 A three-run homer by junior Cody Abercrombie on the first pitch of his at-bat keyed a four-run first inning, and enabled Mallon to be aggressive with his pitches all night long.
The Seahawks went on to plate four runs in the fifth inning, the rally led by singles by senior Mason Moses and junior Chase Millender and a walk by senior Wyatt Abercrombie.
"This is the way you hope your team goes out and plays on a daily basis," said Cox. "Great pitching, timely hitting, aggressive base running, executing fundamental baseball plays and solid defense."
The Seahawks opened their season at home Feb. 21 with a 10-0 shutout of Wakulla Christian, with Mallon closing out a great performance of five scoreless innings by Cody Abercrombie, who gave up just two hits, striking out 11 and walking one. .
"I liked the way we came out early and put runs on the board," said Cox. "We were led at the plate mostly by my experienced players which is a good sign."
The Seahawks tallied 12 hits, led by multiple bangs by Cody Amercrombie, who went 3 for 4 with a double; Wyatt Abercrombie, who hit his second career homer with a blast to right center in the second; junior Logan Bentley; senior Evan Stanley; and Mallon.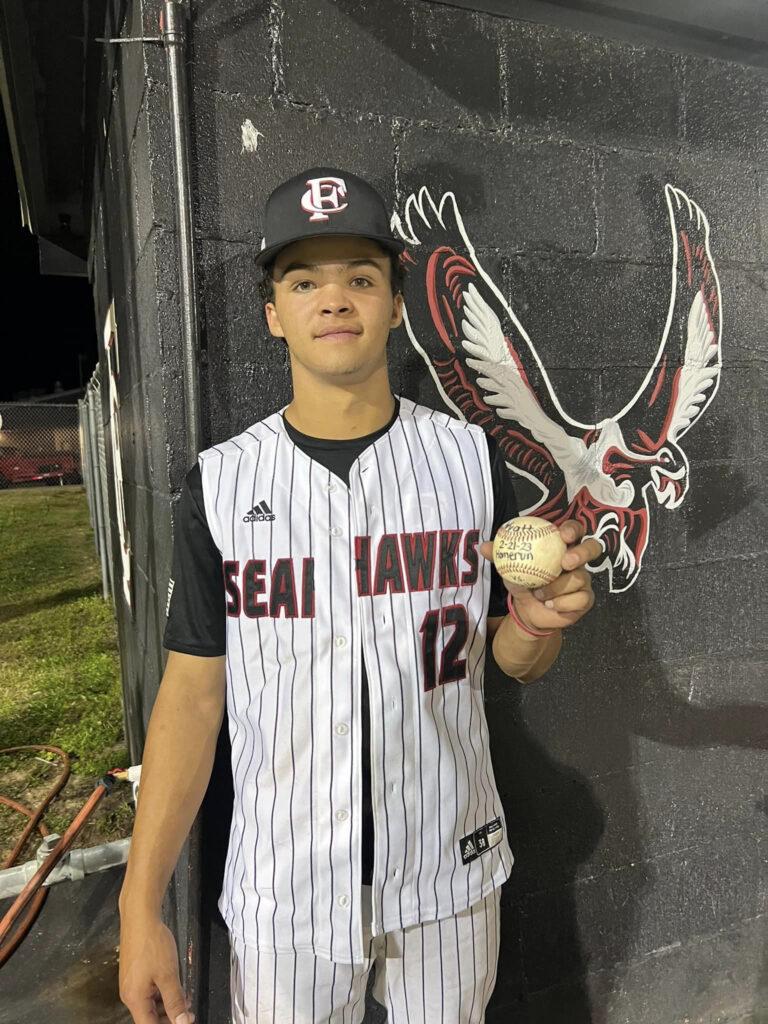 The Seahawks didn't commit a single error in the field. "Overall it was a nice way to start the season against a very good Wakulla Christian team," Cox said.
The Seahawks fell for the first time with a 9-4 loss to Panama City Arnold on Feb. 22.
"This game was a very good test, going on the road to play one of the best teams in Panama City," said Cox. "I loved the way we competed overall. The game was a battle and we swung the bat well against very good pitching. We made a few costly errors that ended up being the difference in the game but we came playing which is a good sign.
"Arnold may just end up being the best team on our schedule when we look back on it," he said. "A big school with great players, with some Division 1 commits.
The Hawks tied it up 1-1 in the top of the second, but a four-run inning in the bottom of the stanza dug a hole for Franklin County too deep to dig out of.
Stanley took the loss for Franklin County, with the righthander giving up six runs on four hits over three innings, striking out three.
Bentley, Cody Abercrombie, and Stanley each managed one hit.
"The schedule does not get any easier," said Cox, with a three-game home stand with three tough teams coming to town. Liberty County visited on Tuesday, followed by Port St. Joe on Friday and the defending state champs Holmes County on Saturday.