Hope Park prepares for summer camp
At a fun-filled Palm Sunday spring festival, Hope Park in Eastpoint treated kids and parents alike to a taste of a summer camp program to come.
The park, which has developed into a full fledged ecumenical children's ministry, offered everything from a hamburger and hot dog meal, to a cake walk, to dyeing of Easter eggs to a bounce house, a taste of what is to come during the summer camp program that runs from June 5 to the end of July.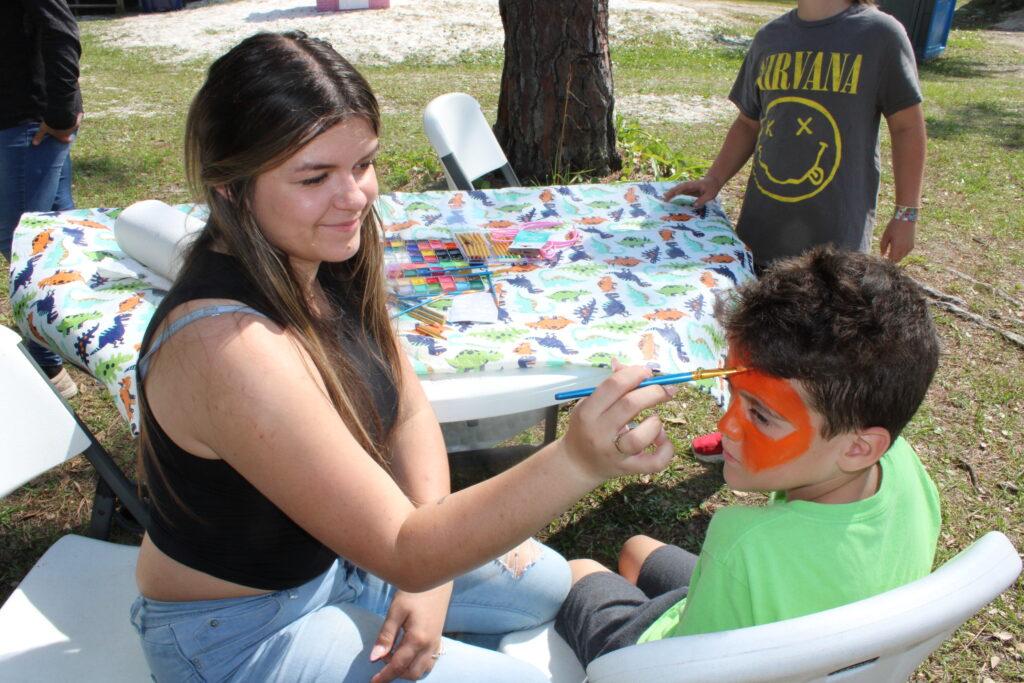 Hope Park has been overseen by Kasey Gordon, full time director, but she and husband Kory, who runs a statewide men's prison ministry, are moving at the end of the school year to Tampa, where there are a lot more housing opportunities for the transitioning men.
Hope Park has hired a neighborhood resident Nicole Campbell, who starts as director April 11.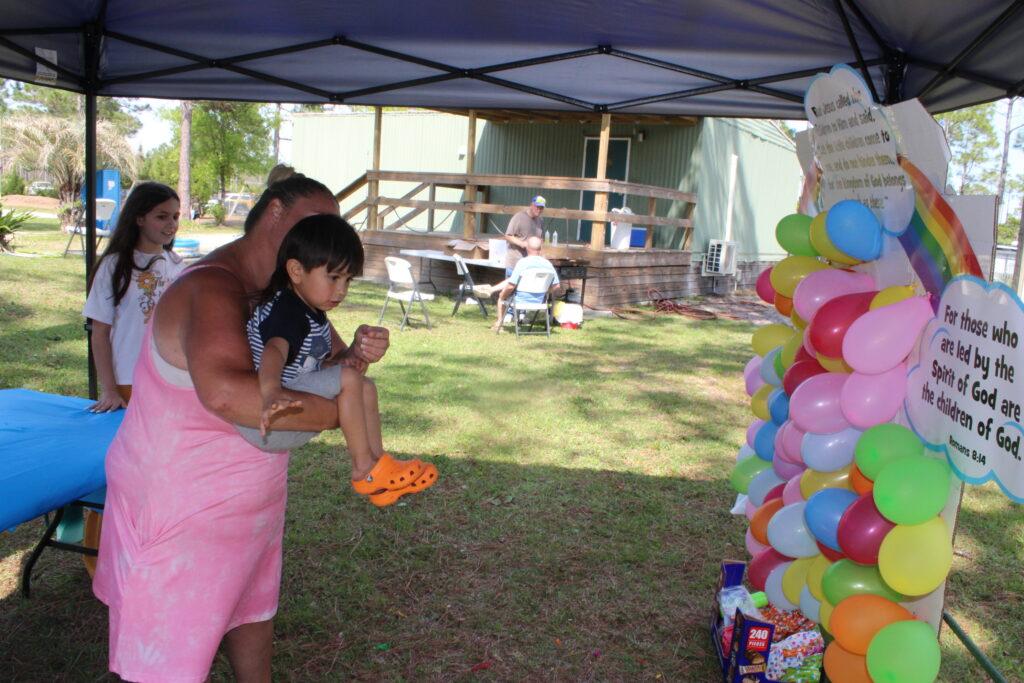 The park has enlisted the ongoing support of several churches, including the Forgotten Coast Community Church, Eastpoint Church of Christ, St. George Island United Methodist, First Baptist Church of Eastpoint, United Baptist Church, Redemption Point, and St. Patrick Catholic Church.
The current schedule has a Youth Night on Monday, a Movie Night on Thursday, Bible Trivia nights, a Wednesday program in the works by Pastor Cheryl Middleton and much more.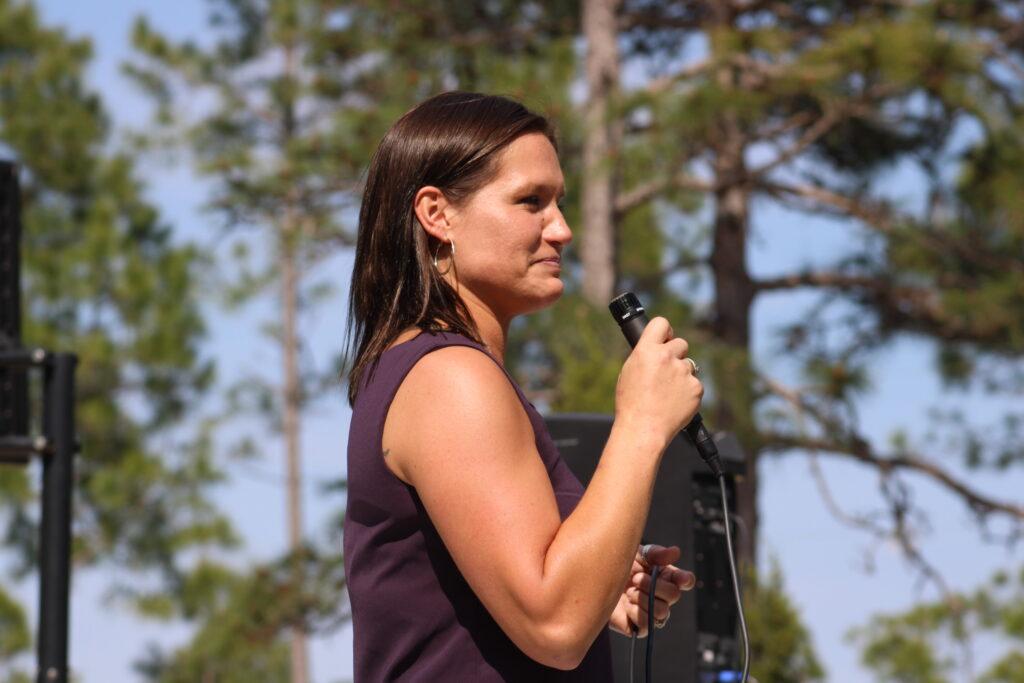 The big program will be this summer, when from Monday through Friday, from 8 a.m. to 3 p.m., teenagers and extra staff will be on hand for a full-fledged camp, with a maximum of 25 kids per day, ages 5 to 14, taking part in everything from arts and crafts to animal planet to music to life skills to teaching of team building and Bible lessons.
And of course there's food and snacks. "Without school, where we live the kids don't get the meals they get while they're in school," Gordon said.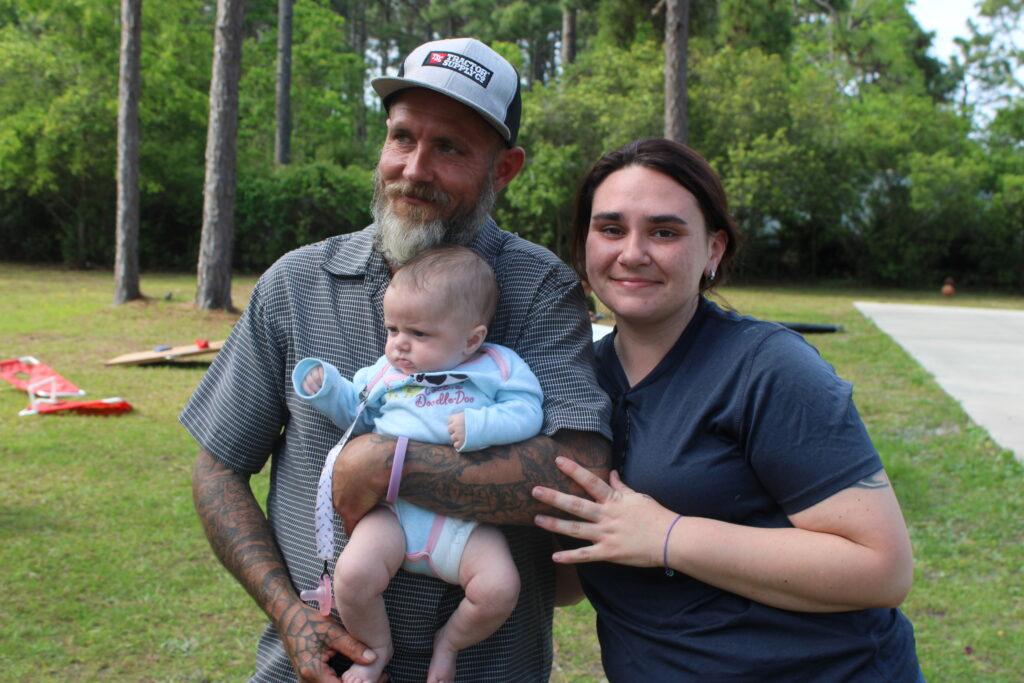 The park charges $60 a week per camper, to offset their costs, but knowing that most every child's family cannot afford that, they are making an appeal to local groups and individuals to sponsor campers through scholarships, that will enable the kids in this hard-hit area a great summer experience.
To register kids for camp, or to offer a scholarship, visit hopeparkateastpointfl.com or email Gordon at [email protected] or call her at (850) 879-8524.