Commissioners grill Weems on state of its finances
Weems Memorial Hospital officials came before the county commission Tuesday morning with a financial report that showed some modest improvement over the past year.
They left with the commissioners voicing emphatically that they had serious concerns about where things stood.
The report came from Michael Kozar, the chief executive officer of Northwest Florida Community Hospital in Chipley who also serves as the president and CEO of Alliant Management Services, the for-profit consultant the county contracts with for help managing the facility.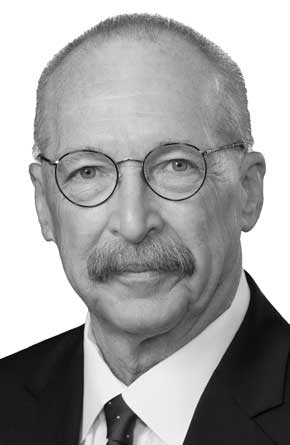 Kozar began by describing a troubling state of health care in Florida, which has seen skyrocketing costs at hospitals for most everything. "We've seen our salary costs escalate tremendously in the industry," he said, noting drug and medical costs are up sharply as well.
He said Alliant's purchasing program has helped drive down costs for supplies and equipment, which he called a "significant accomplishment."
Kozar said by updating the process of coding for billing purposes, the hospital has seen a boost of $115,000 in reimbursements paid by insurance companies.
He ticked off a list of other moves made by Weems, including replacing older ambulances, implementing telehealth, upgrading new purchases of lab equipment, respirators and diagnostic radiology, and replacing aspects of the hospital's electronic medical records and time and attendance systems.
"We're trying to use our talent and promote them (employees) take on more expanding roles within the organization," Kozar said. "One of the challenges is the increasing cost of operating our hospital.
"What has not happened has been increased reimbursement from payors," he said, noting that while costs have increased 30 to 40 percent, reimbursements have been up "at most" 2 to 3 percent.
Kozar said a drug purchasing program has led to a net $120,000 financial benefit, that the days in which billings languish in accounts receivable has decreased from 159 in 2021, to 84 days this past March, and that there has been "a significant improvement for cash flow of the organization. We're collecting more of the dollars we bill out for services provided."
He said a year-over-year comparison shows an increase by half in admissions, a 10 percent rise in emergency room visits, a 3 percent boost in imaging services, and 66 more observation days for patients.
"This is because Medicaid is taking a much harder stance on what they will approve for an inpatient admission," Kozar said. "This is a challenge we're seeing across the industry. We're working diligently to appeal to get higher reimbursement."
He said respiratory services have declined, due to the drop in the volume of patients with Covid-19, and clinic visits have increased, with billable ambulance runs up 5.7 percent.
All told, gross revenue at the hospital has increased 9.7 percent, with a growth of $655,000, but net revenue has declined "a little bit," Kozar said. "Some of that is Covid funding.
"With the (statewide) increase in salaries, we've been able to maintain our salaries, increasing only 1.5 percent," he said. "We've done a very good job in controlling our expenses."
He also noted modest increases in net income, in patient cash collection and in the amount of total cash on hand.
Led by Jessica Ward and Ottice Amison, county commissioners have lodged a series of questions to Kozar and CEO David Walker.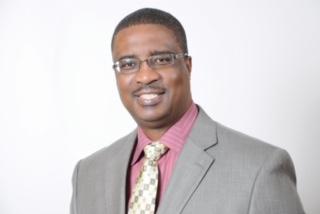 Ward asked to meet soon with hospital officials and that they then provide a more thorough breakdown of the numbers. She also stressed that improvements in mammography has come as a result of donations from Franklin Needs Inc, a private non-profit dedicated to fighting breast cancer.
Amison took a more confrontational approach, questioning why it was commissioners had not been notified ahead of time about what amounted to a year-long contract with Kolbe Clinic, an inpatient stabilization program for drug and alcohol, that would run upwards of $400,000 annually.
Walker said the program, which was discontinued after a couple months after initial payments of about $50,000, had an initial cost of less than $35,000, and so it did not meet the required threshold of $50,000 to warrant approval by the commissioners.
"We have a lot of different contracts that may end up costing more than $50,000 for the year," he said.
"We basically wasted 50 grand," said Amison. "That's what happened with the Kolbe contract, and that could have been averted. That's ridiculous. I'm in business and I'm not going to sit there and do a $50,000 gamble and get nothing.
"I'm just baffled that we took $50,000 and threw it away. I feel we were being deceived on that," he said.
"In hindsight it was a bad decision," Walker said. "We're moving on from it."
Noah Lockley took an opposing view on the matter. "Sometimes you take chances and they didn't make it. You ain't going to win-win on all of them. They caught it early enough for it to back off.
"They're holding their own, they're making money," he said.
Amison said he has received reports of an unsanitary environment at Weems. "Are we trying to get more housekeeping? Or are we concentrating on the higher end of the (salaried positions)?" he asked.
Walker said Weems has not cut back on housekeeping staff that left. "'The plant operations director is doing housekeeper work as well," he said. "There are some shortfalls but our hospital is a clean hospital. This hospital looks a lot better than it was."
Questioned about the reasons why the hospital's swing bed program has never seemed to have gotten off the ground, Kozar said it's a very competitive field, and Walker noted patients often "gravitate to a shiny facility" but soon learn that the warmth and friendliness of Weems makes clear that "the staff will take care of them."
Alliant's contract is now in its third and final year, and commissioners signaled that they plan to review the matter, particularly the cost of the management services, before striking another deal.
"We got a big influx of Covid money, that is not practical federal money, and we just 'got by' with that? What's going to happen with that?" asked Amison. "Are we grasping to find revenue, is that why we're in a panic state to try to generate some revenue out there?"
Commissioner Cheryl Sanders was pointed. "Are you going to have good enough numbers where you're not going to have to stick your hand in the cookie jar and take it out of the health care trust fund?" she asked.
"We're hoping as we continue to progress the organization, that we're not going to have to do that," Kozar said. "(The operational funds) is a little shallower than it was a year ago. Am I saying they're great numbers? I'm emphasizing the improvement we're making."