Cold day, hot ribs, warm hearts
It was cold, a little rainy, not the best day for an outdoor event.
But that didn't stop the backers of the Eastpoint Volunteer Fire Department from coming out Saturday for the 23rd annual charity rib cookoff.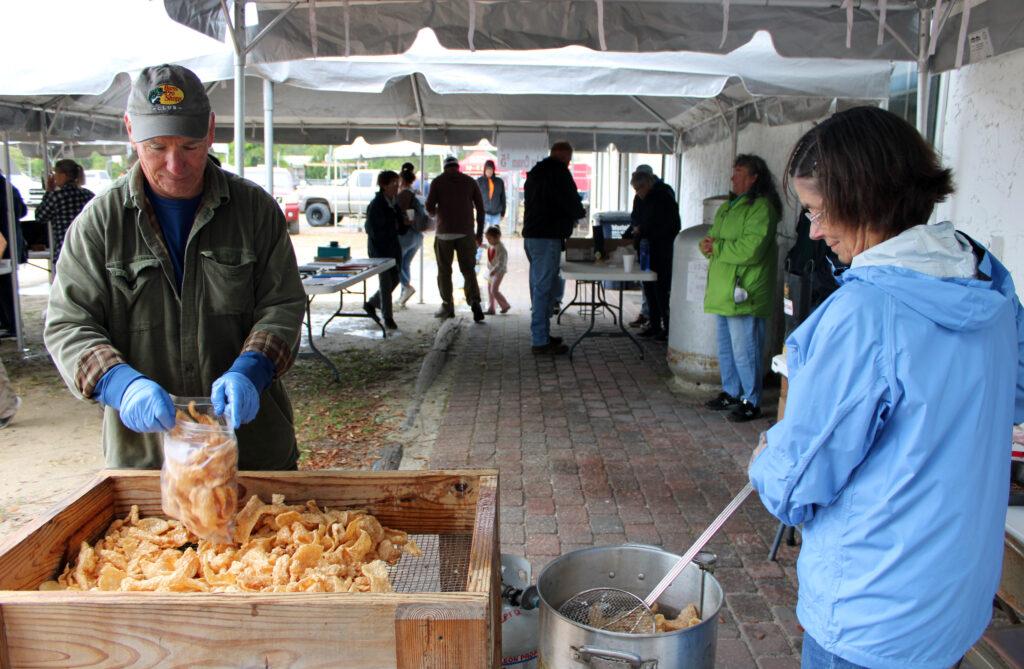 And it didn't stop the nine competing teams from taking their tastiest shot at the $1,000 top prize, and the $750, $500 and $250 checks for second, third and honorable mention.
It turned out to be close, with scores ranging from 79 to 76, with just a single point separating the places.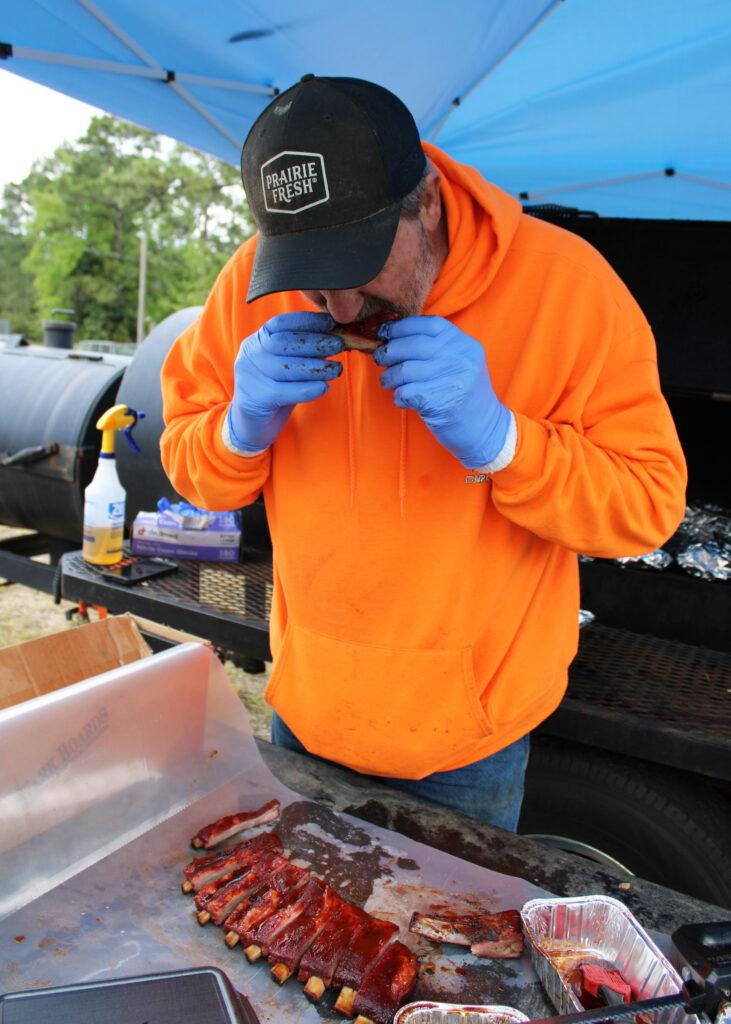 In the end, it was how a St. George Island businessman handled a slab of ribs from the Big Top (teams had to bring their own this year, unlike past years when the fire department provided them) that won the whole thing.
Jimmy Crenshaw, owner of Forgotten Coast Pools, said he altered some of his usual ingredients, a different arrangement of salt and pepper and a touch of garlic, to grill his ribs for his Up In Smoke team. He worked alongside his St. George Island friend Jay Humphrey, from Jay BBQ, as the two men competed solo.
Standing next to their tents was a 50-year-old 18-inch avocado green Weber kettle made by the legendary George Stephen, as well as a vintage sign that Stephen used to use, emblazoned on it "Danger Men Cooking."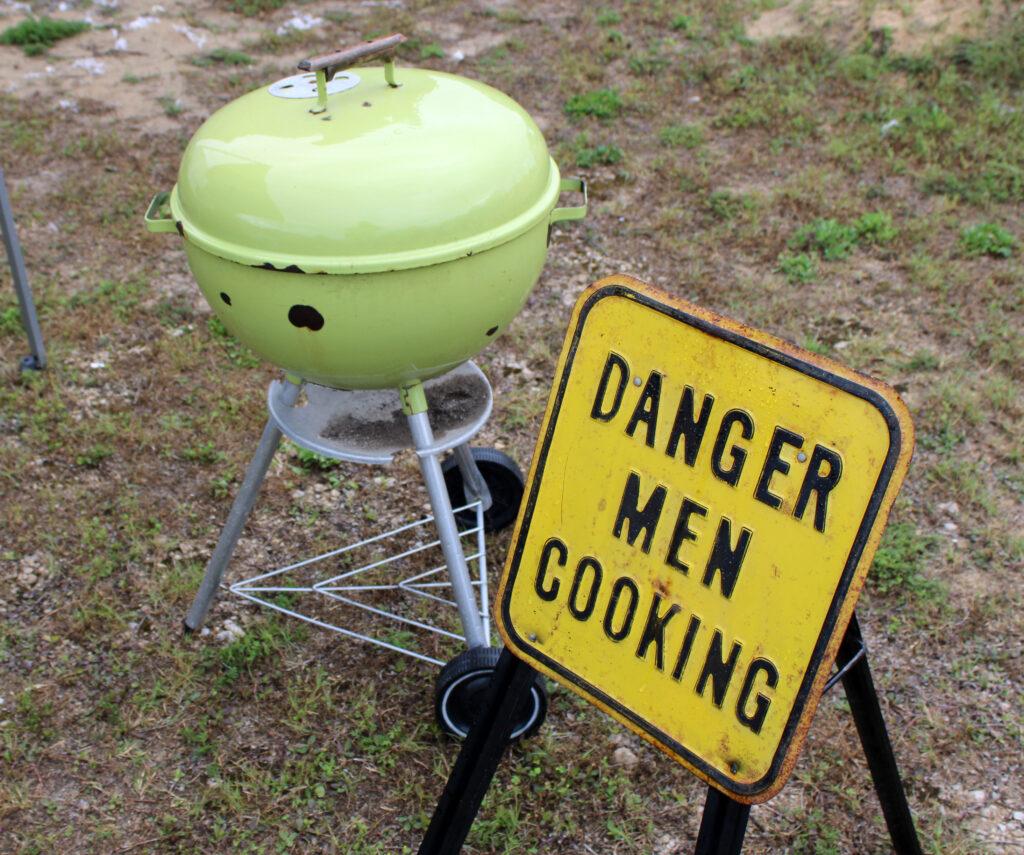 "They would travel with it when they did road shows in the '50s and '60s," said Humphrey. "They're highly collectible."
Crenshaw edged out the runner-up Locked Out, while Richard Wade's Brag-N-Bones team won third place after scoring a tad better in a tiebreaker with John Solomon's 10-4 team, which received an honorable mention.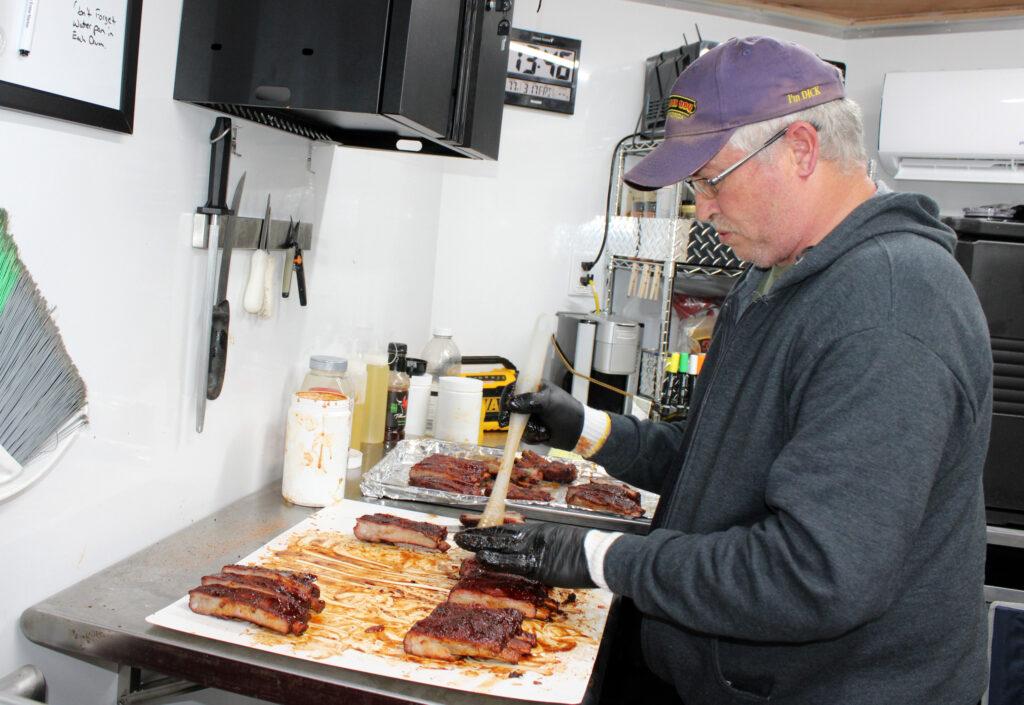 Solomon also won the coveted People's Choice award, for raising $766 for the fire department, ahead of Ira Kelly's Bayshore Porkers, who tallied $380 in contributions.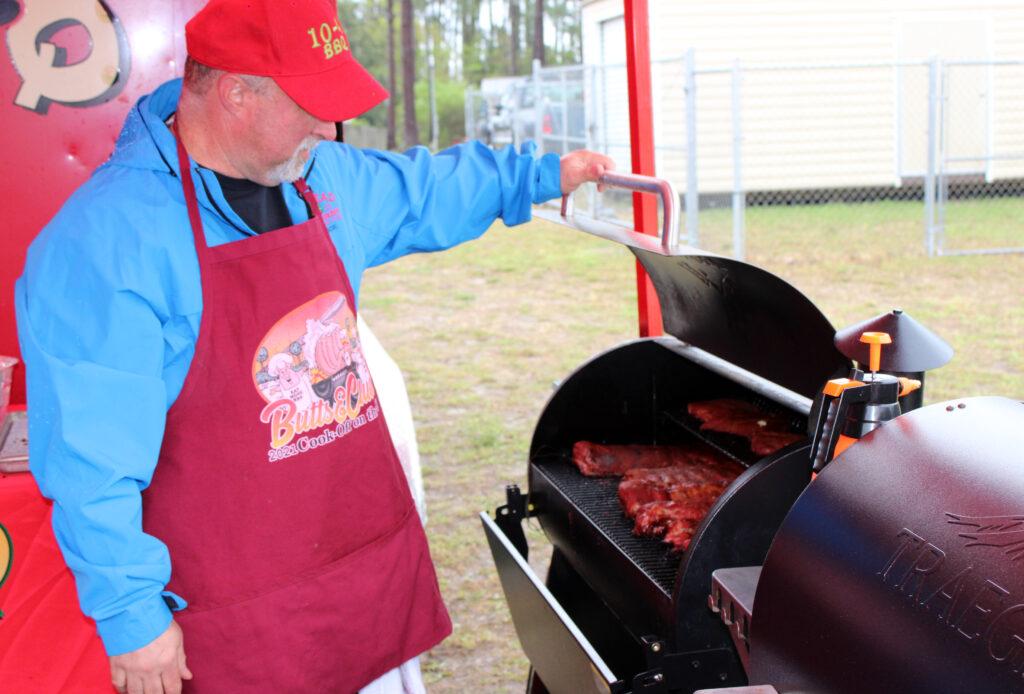 The 10-4 team also had the best rig, looking spiffy in red, especially when compared to many of the damp other tents and trailers.
The early rain had dampened other aspects of the cookoff as well, lowering the attendance on the silent auction. But people came by all day to buy 1,250 pounds of ribs and 40 Boston butts and loads of chicken dinners, and savor apple dumplings and fried pork rinds, called "dragon skins."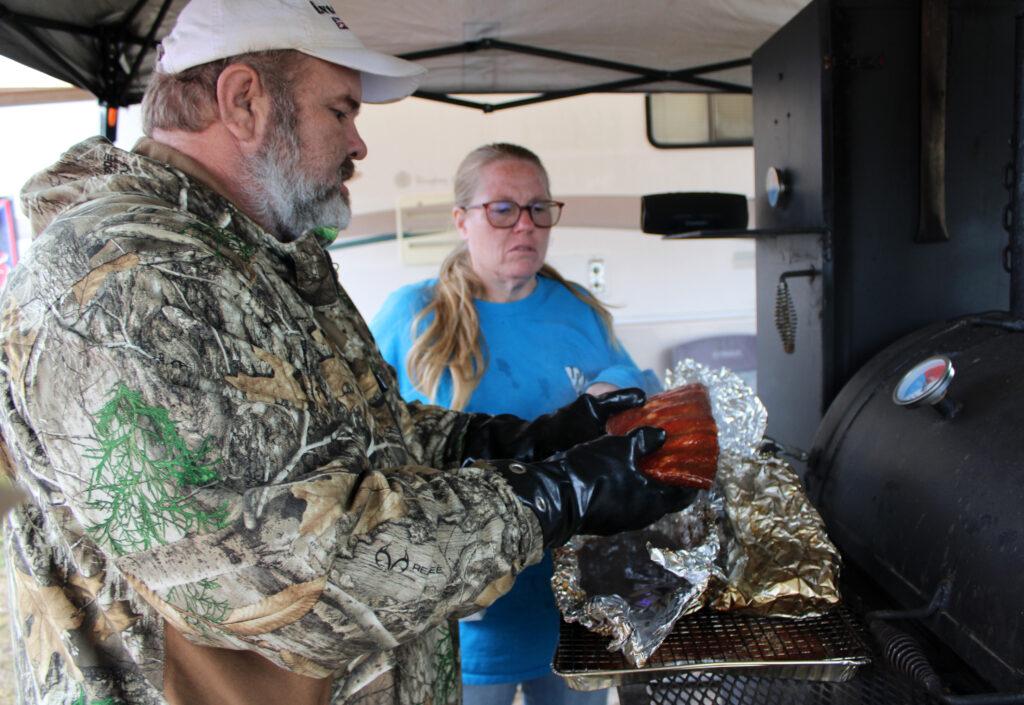 Firing up the grills provide to be a challenge, as competitors such as Ty Gillikin, with Eastpoint's Most Wanted, had to abandon his pellet-fed grill, broken down for the occasion, and go with the good old Kingsford model. Solomon had a similar soggy problem he had to overcome.
The truth didn't come out in the Liar's Contest, as Royce Rolstad bested Steve Roblee for the honors.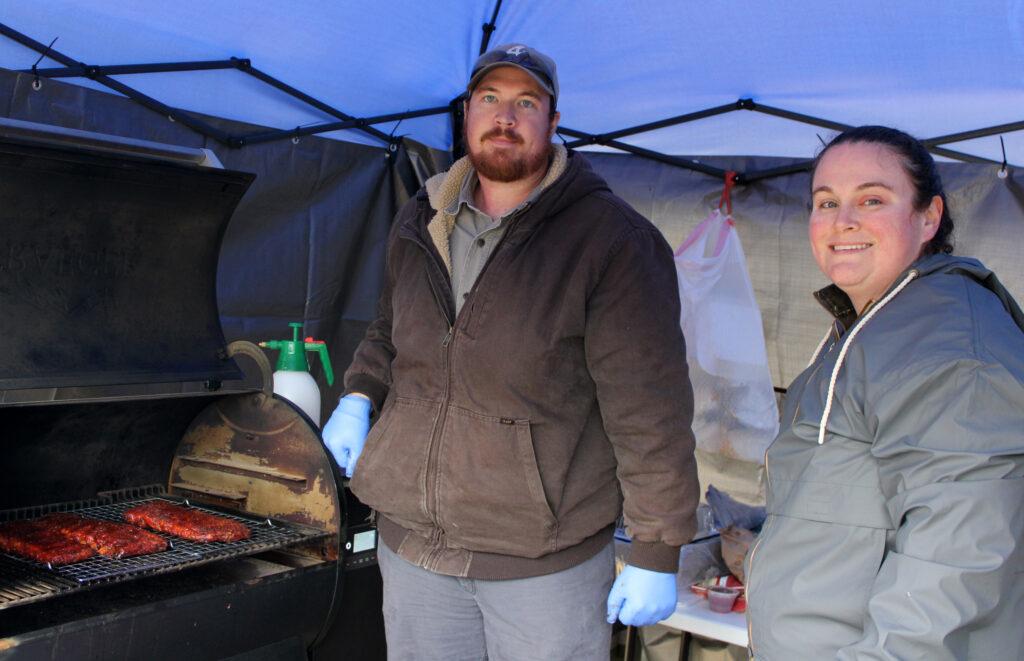 Fire Chief George Pruett said dinner sales were remarkably good for most of the day and that the event should reap some needed funds for the 10-person department, with five first responders.
"Our roster strength could be 20," he said. "Having even more than that wouldn't hurt my feelings at all."