Back-to-back wins lift Seahawks to 13-9
After sustaining a tough extra-inning game loss to Liberty County two weeks ago, and a defeat by Holmes County, the Seahawk varsity boys baseball team bounced back with back-to-back wins over Wakulla Christian and Rutherford.
On April 10 at Liberty County, neither team scored during the seven innings and then in the extra innings, the Seahawks managed three runs and the Bulldogs four.
"This was a very well-played game between two good teams," said coach Kevin Cox. "Senior Dane Mallon pitched an absolutely outstanding game, going eight-and-two-thirds innings, striking out 11 and only giving up 1 run. Unfortunately we were not able to muster up some runs to make it payoff," Cox said. " We squandered an opportunity early in the game and came up with a run late that gave us a chance.
"We got it down to where we only needed one more out to get the win, but you have to give Liberty credit. They came up with the clutch hits to come back.
"I'm really proud of how we played," he said. "Liberty is a very strong team and well-coached as well."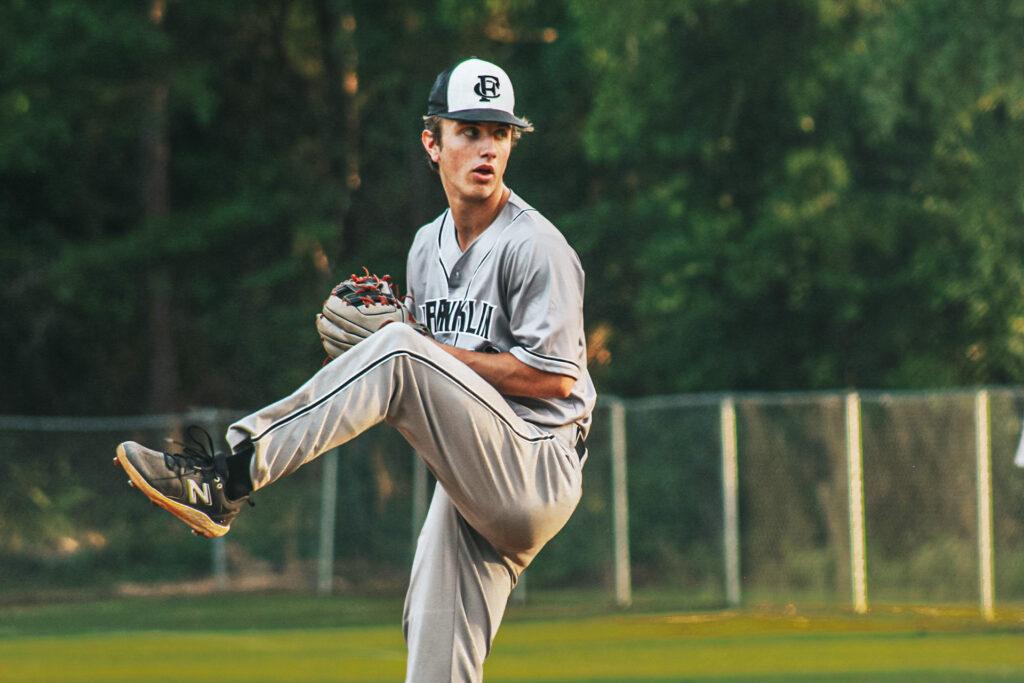 On April 14 in Bonifay, the Seahawks fell 5-2 to Holmes County.
"This was another tightly contested game that was tied late into the sixth, where we made a couple of mistakes," Cox said. "And like a defending state champ would, they made us pay.
"I like the way we competed and how junior Cody Abercrombie pitched; he gave us a chance to win," he said.
The Seahawks were led at the plate by senior Chase Crum who had a couple of hits, including a double, and drove in both of the team's runs. Senior Wyatt Abercrombie also banged out a pair of singles.
On April 18 at Wakulla Christian, the Seahawks took on a team they had beaten earlier in the year but was higher ranked. The Seahawks sent a message, by tallying a 4-2 victory.
"We're coming down the home stretch and trying to get in the playoffs," said Cox. "Once you're in, anything can happen and with our pitching I always feel like we are going to have a chance."
The game was tight the whole way, after the Seahawks mounted a 4-1 lead after four innings. Senior Wyatt Abercrombie got things started and scored a run in the second to tie it up at 1-11. The Seahawks took the lead in the third when junior Cody Abercrombie hit a two-run homerun. Junior Will Luberto also had two hits in the game and scored a run.
"Senior Dane Mallon did what he does and pitched a gem," said Cox. "He went six innings and only gave up two runs, one of them earned while striking out nine."
Senior Evan Stanley came on in the seventh to close it out and get the save, giving up a hit while striking out two. Just a big win that will have playoff implications I believe.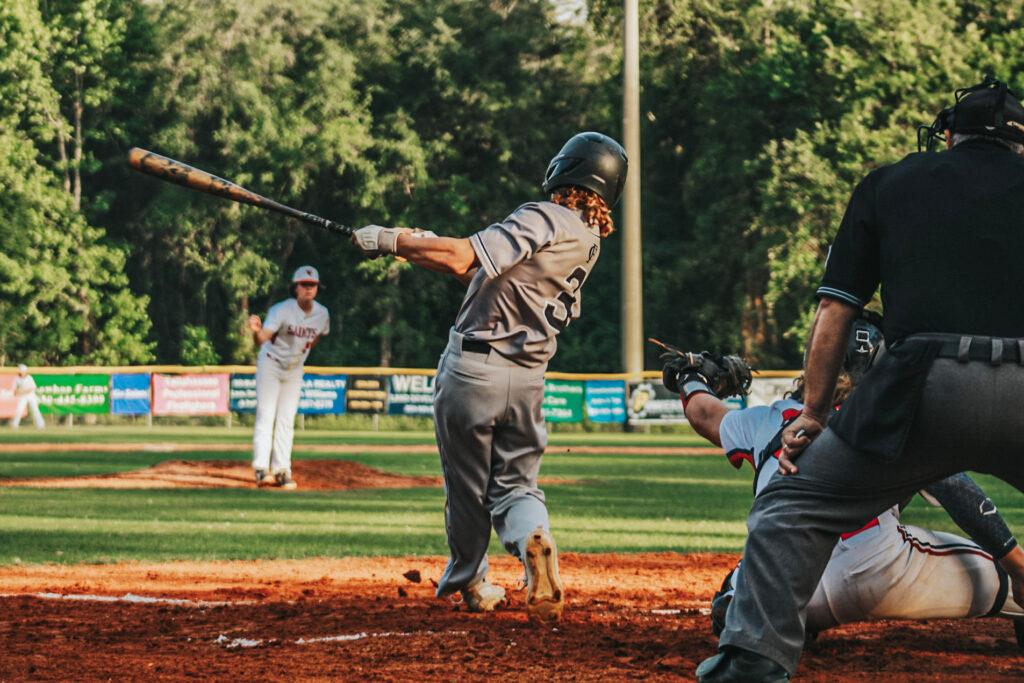 On April 19 in Panama City, the Seahawks continued their winning ways by downing Rutherford 6-2.
"We were still playing on the road and needed to get a win to stay in the playoff hunt," said Cox. "We played well in this game."
Senior Chase Crum got the start and pitched well, going six innings and giving up two runs, one of them earned while striking out 10. "It was a big performance when we needed it the most to give some of the other pitchers some rest," Cox said.
"I liked the way we came out early and scored some runs in the first," he said.
Things got started when Mallon singled, Cody Abercrombie singled and Stanley doubled off the wall to score them both. He scored later on an infield hit by junior Logan Bentley.
The Seahawks were led at the plate by Stanley and Mallon who each had multiple hits. Cody Abercrombie, Will Luberto, Chase Millender and Bentley each had hits as well.

At Mayo on Friday night, the team fell 10-5 to Lafayette, a top five team in the state.
"We made a few mistakes in the field that kept the innings going and that ultimately was the difference in the game," Cox said. "We put some younger arms out on the mound and I was really happy with how they performed."
Junior Will Chipman pitched an inning and didn't give up an earned run and had two strikeouts. Junior Alex Sterling went three innings and only gave up one run on four hits with five strikeouts.
"Lafayette is a strong hitting team and to see these two juniors perform like that is very encouraging," Cox said.
The team was led at the plate by Luberto who had two hits with a double and a run scored. Mallon also collected two hits and an RBi, and Stanley had a single with two runs batted in.