Island state park's beach best in US
You don't have to leave Franklin County if you want to find the best beach in the United States.
In fact, it's just a short drive over the Bryant Patton Bridge, and then a left to the northeastern tip of St. George Island, in Dr. Julian Bruce St. George Island State Park.
That's because coastal expert Dr. Stephen P. Leatherman, a professor in the department of earth and environment at Florida International University in Miami, has ranked it the number one beach in the nation.
Leatherman is no fly-by-night newcomer to the science and art of selecting the nation's top beaches. He's been doing it for 33 years, and uses a science-based set of 50 criteria to evaluate beaches, which include water and sand quality as well as safety and management.
He is also an internationally known coastal scientist who has published 20 books and hundreds of scientific articles and reports about storm impacts, coastal erosion and ways to improve beach health and safety.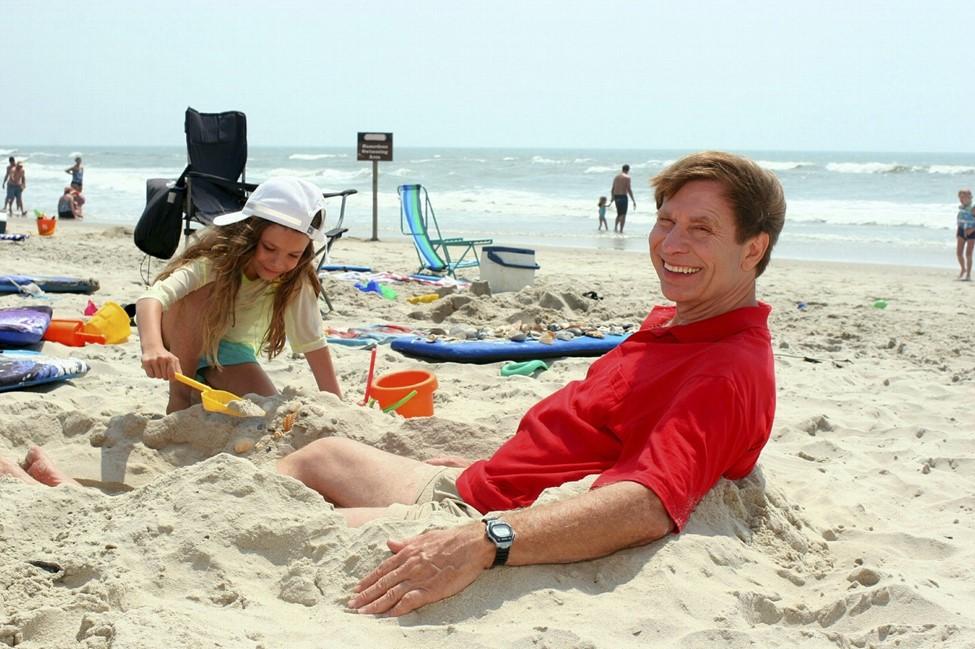 The state park's beach "is a favorite destination for beachgoers, anglers and bird watchers. The park offers nine miles of some of the most pristine beach in the United States. Its remote location is perfect for stargazing and enjoying spectacular sunsets," Leatherman wrote.
"Camping in this 1,962-acre barrier island park is available for nature enthusiasts," he wrote. "A climb to the top of St. George Island Lighthouse offers an excellent view of this offshore island and village where accommodations are available. There are ample opportunities for sunbathing, beachcombing, swimming, canoeing, kayaking, hiking and nature study."
Josh Hodson, manager of the park, said the park has annual attendance of around 260,000. "We are very proud of the Dr. Beach ranking this year," he said. "The beach does a lot of the work for us, but it is a testament to all of our past and present staff and volunteers who have helped to maintain, protect and interpret our facilities and resources that helped to make this achievement possible."
Dr. Beach's criteria for evaluation, all done on a 1 to 5 scale, includes beach width at low tide (between about 10 to 100 meters); beach material (between cobbles and fine sand); beach condition (between erosional and depositional); sand softness; water and air temperature (at midday); number of sunny days; amount of rain; and wind speeds.
The criteria also include size of breaking waves (from dangerous to safe); number of waves and width of break zone; beach slope underwater (from steeply to gently sloping); longshore current (from strong to weak); rip currents; color of sand (from gray to brown to white/pink); tidal range (from 4 down to 1 meters); beach shape (from straight to pocket); bathing area bottom conditions (from rocky or mud to fine sand); turbidity; water color (from gray to aqua blue); floating or suspended human material (from plentiful to none); algae in water (from plentiful to none); and red tide (from common to none0.
The criteria also considered bad odors (from bad odors to fresh salty air); wildlife and shore birds ( from none to plentiful); pests such as biting fleas and mosquitoes (from common to no problem); presence of sewage runoff; seaweed or jellyfish on beach; trash and litter; oil and tar balls; glass and rubble; local scene views and vistas (from obstructed to unobstructed); far vistas (from confined to unconfined); buildings and urbanism (from overdeveloped to pristine/wild); access; misfits, like power stations; nearby vegetation like trees and sand dunes; well-kept grounds or natural environment; amenities; lifeguards; safety record; domestic animals like dogs (from many to none); noise from cars or highways; presence of seawalls or riprap; intensity of beach use; off-road vehicles; floatables in water; public safety such as pickpockets; and c competition for free use of beach from fishermen or boaters;
Bonus points are awarded for prohibition of smoking on beaches, and Florida joined the list of growing states that recognizes the importance of keeping their beaches clear of cigarette butts.
The Top 10
Dr. Julian Bruce St. George Island State Park
Duke Kahanamoku Beach, Oahu, Hawaii
Coopers Beach, Southampton, New York
Caladesi Island State Park, Dunedin/Clearwater
Lighthouse Beach, Buxton, Outer Banks of North Carolina
Coronado Beach, San Diego, California
Wailea Beach, Maui, Hawaii
Beachwalker Park, Kiawah Island, South Carolina
Poipu Beach, Kauai, Hawaii
Coast Guard Beach, Cape Cod, Massachusetts