Seahawks to face St. Joe Friday for district title
Hawks defeat Aucilla Christian Wednesday night to advance
The Seahawks varsity basketball team had an easy time of it Wednesday night, as they downed Aucilla Christian 67-39 in the Class 1A District 4 semifinals at Wewahitchka.
The victory sets up a championship game Friday night in Wewa against the Tiger Sharks, who downed Jefferson County Wednesday night to advance. Franklin County has defeated Port St. Joe twice this season, by the score of 71-36 in Gulf County on Jan. 13, and then 57-55 at home two weeks later.
Junior Ethan Kembro had the hottest hand for the Seahawks Wednesday night, shooting a torrid 82 percent from the field as he hit a game-high 23 points, including nailing 5 of 7 three-pointers.
Senior Owen Poloronis tallied 13, and senior Jaidyn Rhodes and sophomore Ajaylen McNair each eight. Eighth grader Sadiq Jones scored six, sophomore William Chastine four,  and junior Lonnie O'Neal and seventh grader Dre North each two.
The Seahawks closed out the regular season 16-7, after enduring two away game losses.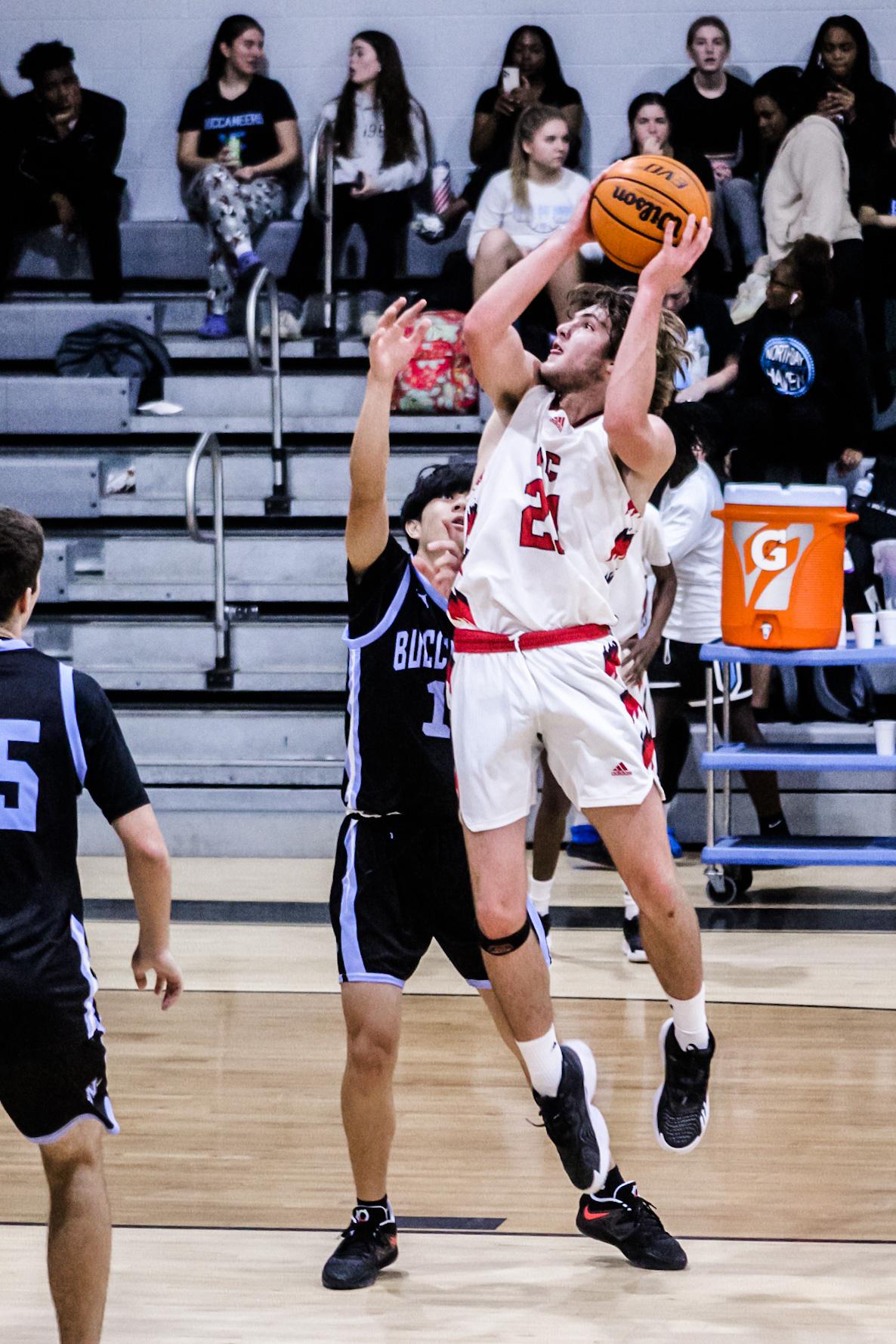 On Jan. 30 in Panama City against North Bay Haven, Franklin County lost 58-47, still without the services of senior Ta'shawn Jones.
The Seahawks were led in scoring by Kembro, who had 14 points as he sank three of his four three-point attempts. Rhodes hit two of his five trey tries, and finished with 13 points.
Poloronis scored eight points, while Sadiq Jones added six.  McNair and eighth grader Jeremiah Allen each had two. Kembro led the team with seven rebounds, and Rhodes with five. 
As a team the Seahawks hit seven of their 14 free throws, and was below 40 percent in both their field goal and three-point shooting.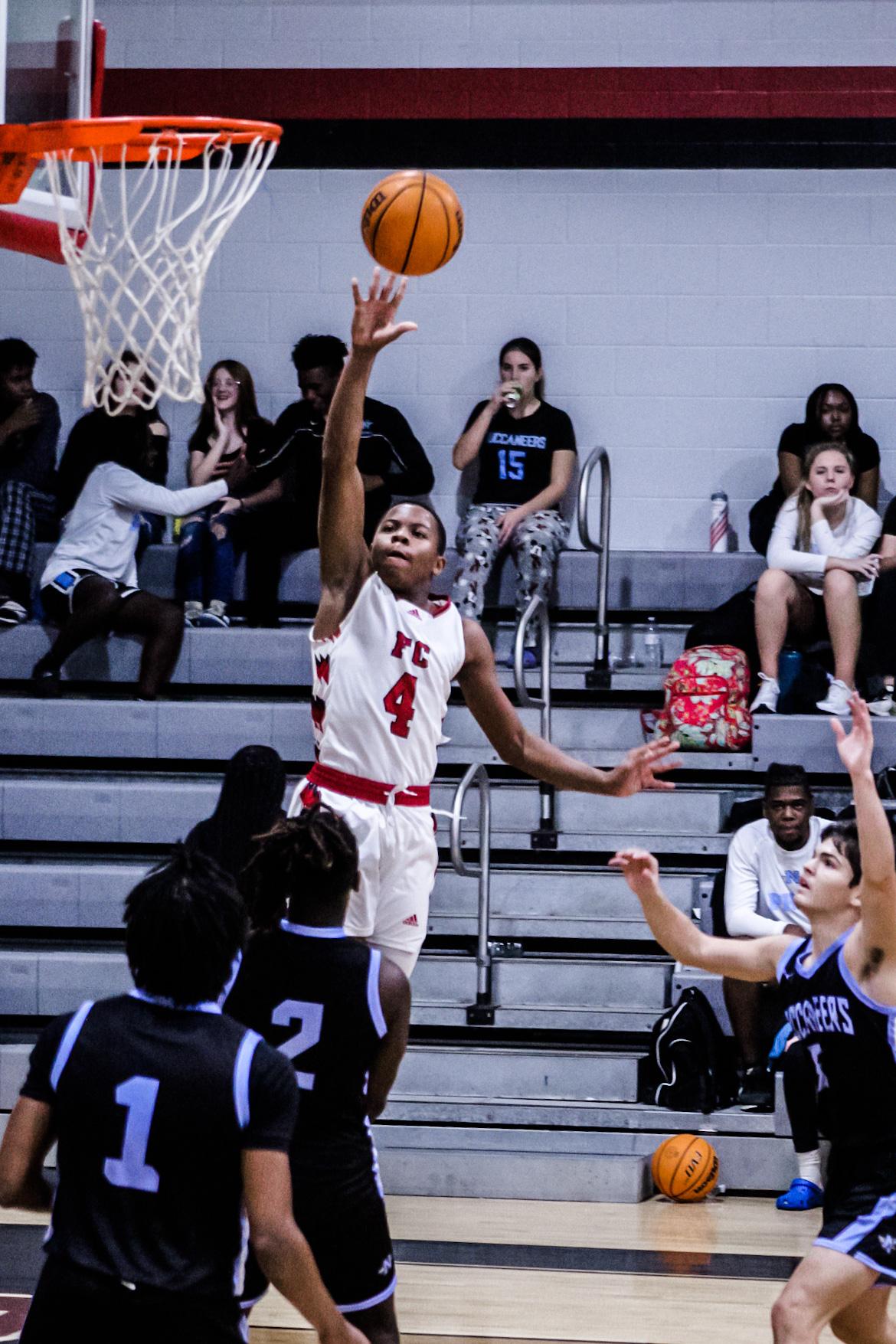 In their final regular season game Feb, 4 in Tallahassee against North Florida Christian, the Seahawks shot well from the floor, and had a lead much of the game before falling 79-78.
Kembro roared back from what had been a low-scoring stretch in recent weeks to lead the team with 26 points, nailing five of seven three-pointers, with an overall scoring accuracy of nearly 70 percent.
Rhodes had 17 points, hitting two of four three-point attempts, while Poloronis had 14 points, hitting two of six treys and all four of his free throws.
Sadiq Jones contributed eight points, O'Neal three and Allen, McNair and North each two.
O'Neal led the team with 10 rebounds, with Rhodes pulling down seven.
As a team, the Seahawks shot about 47 percent from the floor, and hit 18 of 26 free throws, for 69 percent.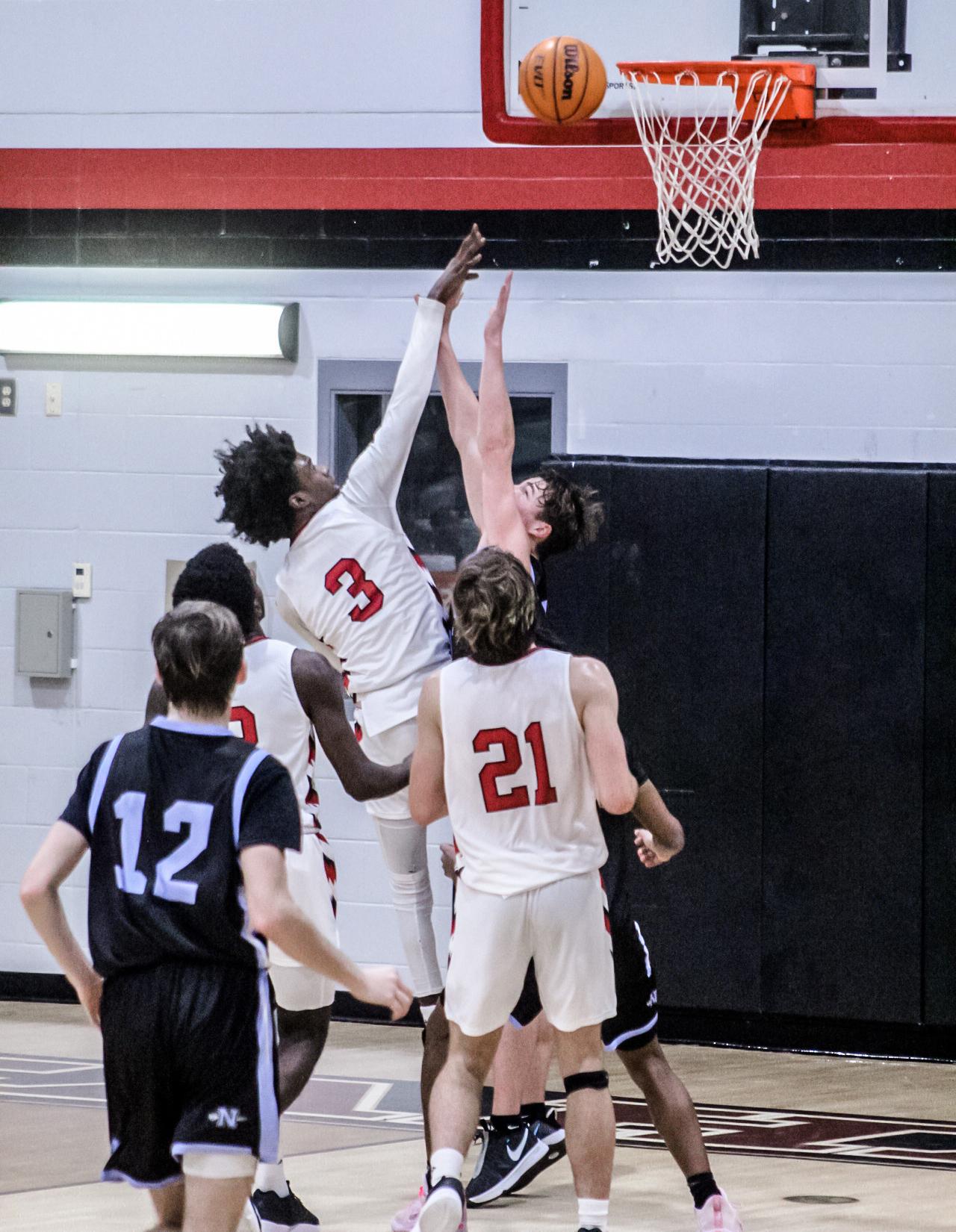 In terms of stats for the season, Poloronis lead the team with an 18.7 points per game average, with Kembro averaging 11 points per game, Ta'shawn Jones a whisker behind that, and Rhodes at 10.1 points per game.
Sadiq Jones is averaging a little over seven points per game, and O'Neal and McNair each 2.7 points per game.
Although he's played in only 18 games, Ta'Shawn Jones is the dominant rebounder, with more than 10 per game, with Kembro hauling down 6.5 per game.
Poloronis is the most accurate three-point shooter, at 42 percent, and second in field goal accuracy to Ta'shawn Jones' 66 percent. Kembro is the most accurate free throw shooter, at 77 percent, just ahead of Poloronis' 71 percent.