'Sister Creatures' goes to bat for laughs
A couple weeks ago, while trying to fall asleep, I heard a high-pitched chattering in the walls of my apartment, and groggily concluded it must be the return of some mice that would need to be ousted from the premises. Soon after an unmistakable fluttering sound followed. Perhaps it was a bird? I rose from my bed, flicked on my light and my jaw dropped so low that had they so wished, one of the trio of bats now blithely zooming above my head might have flown into it as when it dive bombed at my tousled head.
The whole experience sent me fleeing from the apartment for a week as the landlord remedied the problem. I found no humor in the entire situation.
In stark contrast, the Panhandle Players' production this weekend of "Sister Creatures" at the Chapman Auditorium has mined a great deal of funniness in a similar situation, the appearance of bats at a day spa in Apalachicola, run by Addie Kirk (Sarah Madson) and her younger sister Bella Kirk (Ashley Olsen).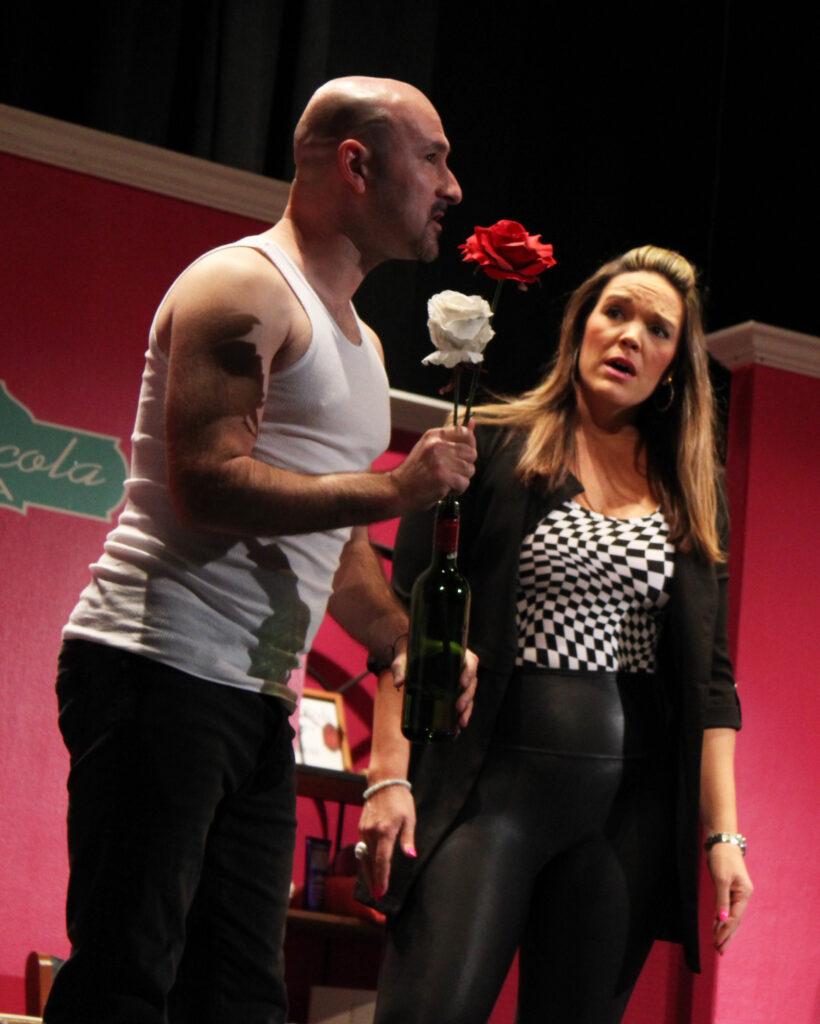 The appearance of bats at the spa sets in motion a series of comic interactions in this two-act comedy by local author John Spohrer. Included is the connivance of newspaper editor Carl Lowery (Bob Caiola) and his gold-digging wife Tanya (Helen Spohrer), the sharp tongue of spa patron Dolores (Sally Crown), the overblown bravado of phony machoman Bobby Belle (Royce Rolstad), the folksy wisdom of maintenance man Ducky Simmons (Jerry Hurley) and his silly wife Margie (Bunny Ison), and the earnest nerdiness of bat expert Barnhart (Rob Pierce).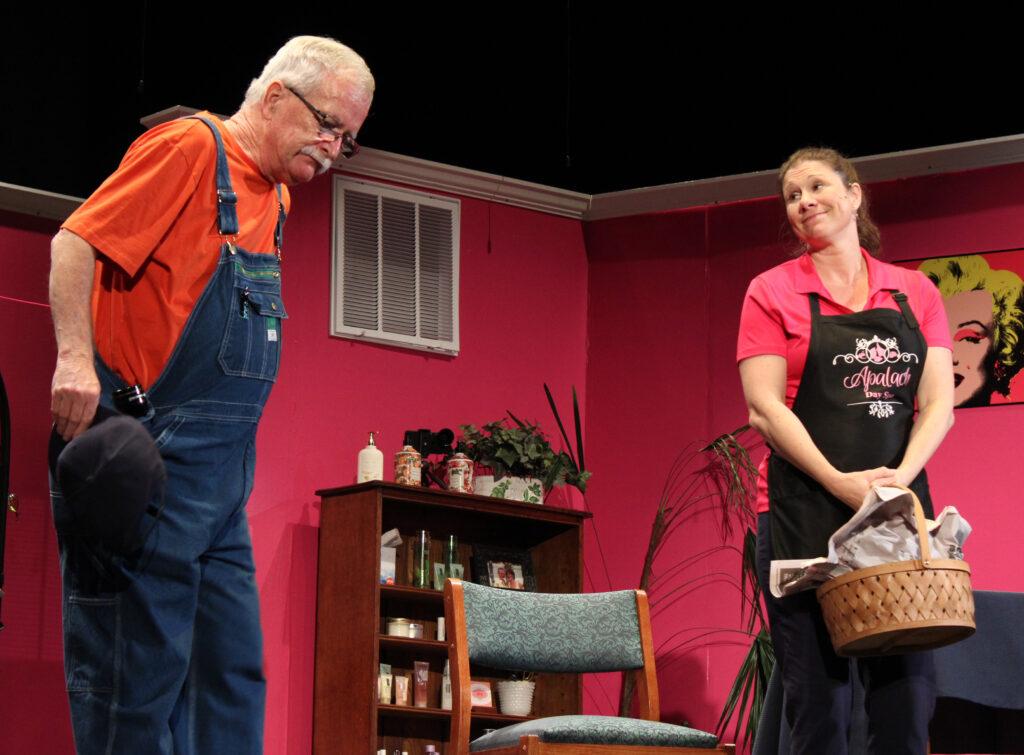 The entire cast, including brief appearances by real estate appraiser Charles Riley (Graham Dewsbury) and Sheriff Johnson (Hank Kozlowsky, back from Connecticut for a cameo appearance), make the most of Spoher's script, each one having a fun time milking the characters for all they're worth. All this in front of a wonderfully designed set by director Judy Loftus and magnificently constructed by Mark and Natalie Parsley.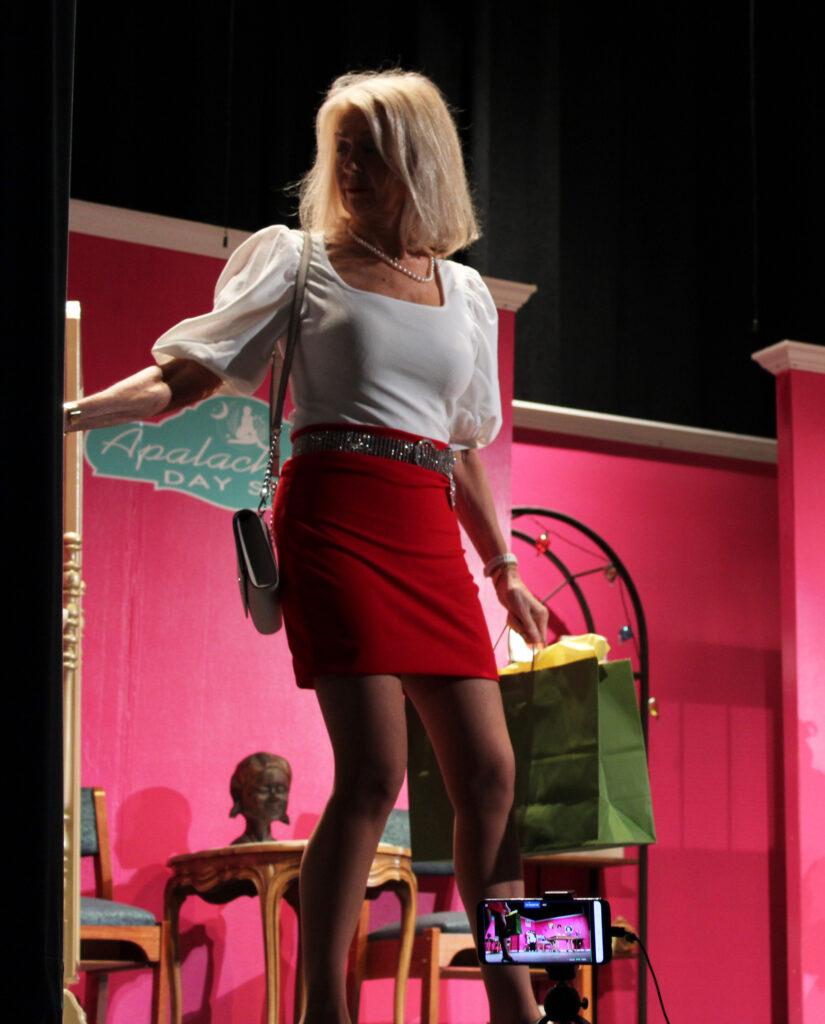 As good as all these Panhandle Players veterans are in their roles, having fun capturing the spirit of how a small town reacts to scandal and romance in the face of catastrophe, there is one, and just one, that is the center of the whirling wheel around her.
As Addy, the wise, no-nonsense business owner but deeply caring older sister, Madson appears in. literally, every scene of the play. This would be demanding for any actress, especially for a newcomer, and Madson far exceeds expectations. Her smiling presence, sometimes sarcastic, sometimes earnest, and the stage presence she captures seemingly effortlessly, makes the entire play work. She deals with Bella in the tones we expect of a wise older sister, especially since Bella is dealing with a memorable buffoon in her suitor Bobby Belle.
I can't say I enjoyed the least bit enduring the appearance of bats in my apartment earlier this month. But I can assure you you'll enjoy the havoc wreaked by mammals of the order Chiroptera this weekend at the Chapman Theatre.
"Sister Creatures" runs Friday and Saturday, Feb. 17 and 18 at 7:30 p.m. at the Chapman Theatre, and Sunday, Feb. 19 at 3 p.m. Tickets are $20 online at panhandleplayers.org and $25 at the door.