Get ready for Spring Fling Saturday
Hi Y'all,
February is almost gone and we had some beautiful, sunny days. Which reminds me that life in Paradise is not perfect, but all we can do is do the best we can do and keep on loving what we have and I love Lanark and the wonderful people who live here.
Thirsty Thursday had a record breaking attendance last Thursday. Thank you to all of the participants. I hope that all of you come to the Spring Fling.
The Chili Cook Off went great; even with the other amazing events going on we had great participation. Thank you to all who came, to all the volunteers, the 10 chili cooks who donated their chilis and the amazing Silent Auction donors, whose names will be put on Facebook Lanark Life, in case I miss somebody and need to add them. We had a wonderful day. The winners of the Chilli Cook-Off were Tim Woxman and Tony Johnson. Congratulations to both of you.
Lanark Village Association, Inc. which is a non-profit, member-supported social and civic organization, sponsored the Chili Cook Off which was a fundraiser. The Association is the only civic organization in east Franklin County and maintains and owns a community building (Chillas Hall). This serves as a gathering place for most of the area having social and civic events and makes an effort to be able to help with any information which the community needs. The building is used for meetings of the various organizations in Lanark. It maintains both Chillas Hall and its grounds, and a boat storage yard, which is rented out (with the lowest price around). The Association also makes an effort to troubleshoot any maintenance issues in mostly the Village proper. They also have another property that will soon be offered as a short-term rental for various things.
The Association will have its monthly meeting on Monday, March 4 at 7 p.m. at Chillas Hall.
So now, "the beat goes on." The Spring Fling Party will be held Saturday, March 4, at Chillas Hall in Lanark Village on Heffernan Drive, from 7 p.m. – ? So throw on your favorite beach cover-up, spring time outfit or come as you are, just come. DJ Greg K (Greg Kristofferson} will be entertaining us while we dance and listen to our favorite music. There will be karaoke, skits, dances and all for your fun. Bring a snack to share. There is a $7 donation and all adults are welcome. You don't have to be a member or even from Lanark to attend.
The Lanark Village Golf Club's monthly meeting will be Thursday, March 2 at 6:30 p.m., held at Chillas Hall. The pond is once more flowing over the dam. Yay! Thank you to all who have worked on (and donated to) having it to this point. The Golf Club also is extending the course to a nine-hole course. Come spend a day with us golfing ($5 donation) to see all the improvements we have made. We have new flags too; thank you to one of the quilters in the Wandering Star Quilting Club in Lanark. Better yet join our family (you don't have to golf), just be a part of this beautiful entrance to Lanark Village.
The St. James/Lanark Fire Department is working weekly to bring the community a healthy, working fire department. Please be patient, it is worth waiting for as some of you have already seen in your insurance rates. We Still Need Firefighting Volunteers: Any questions should be directed to Robert Amick, [email protected] Lanark Area Is Still Under A Burn Ban. Again, it has nothing to do with the weather. It has to do with not having a functioning fire department.
To all, please be reminded that boats, trailers, campers, etc. are not allowed on county rights-of-way, especially overnight. Lanark Village Association is working on having a short-term parking for those items and more. If you rent your property, please advise your renters of this and the garbage situation too.
Please contain your garbage, the bears are still very active and those of you who are not taking care of your garbage are feeding the bears. Those of you who leave your cans on the right-of-way welcome others to throw their garbage in unprotected, the bears get them and your neighbors have to pick up the mess. It is only a matter of consideration for your neighbor. Thank you.
Love Lanark!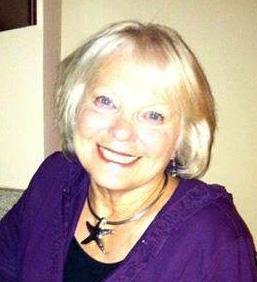 Pat Sewell Funderburk is the Times Lanark News columnist. Be sure to send news and society items about Lanark Village life to her at [email protected]