Youth dominates large Red Pepper Run field
It was the biggest Red Pepper Run ever run as part of the St. George Island chili cook-off.
And it was dominated by young people.
With 168 registrants for the annual 5K race, held Saturday morning, March 3, 145 runners crossed the finish line. "That's a record number for any 5K I've organized," said Shelley Shepard, which is no small feat given her distinguished reputation for being the county's premier race organizer.
This year's race was dominated by a pair of young people taking top honors. Franklin County High School sophomore track star Josiah Friddle, 15, from Eastpoint, bested the field with a time of 20:25. Lana McDaniel, 14, from Atlanta, Georgia, had the best female time with a 24:31.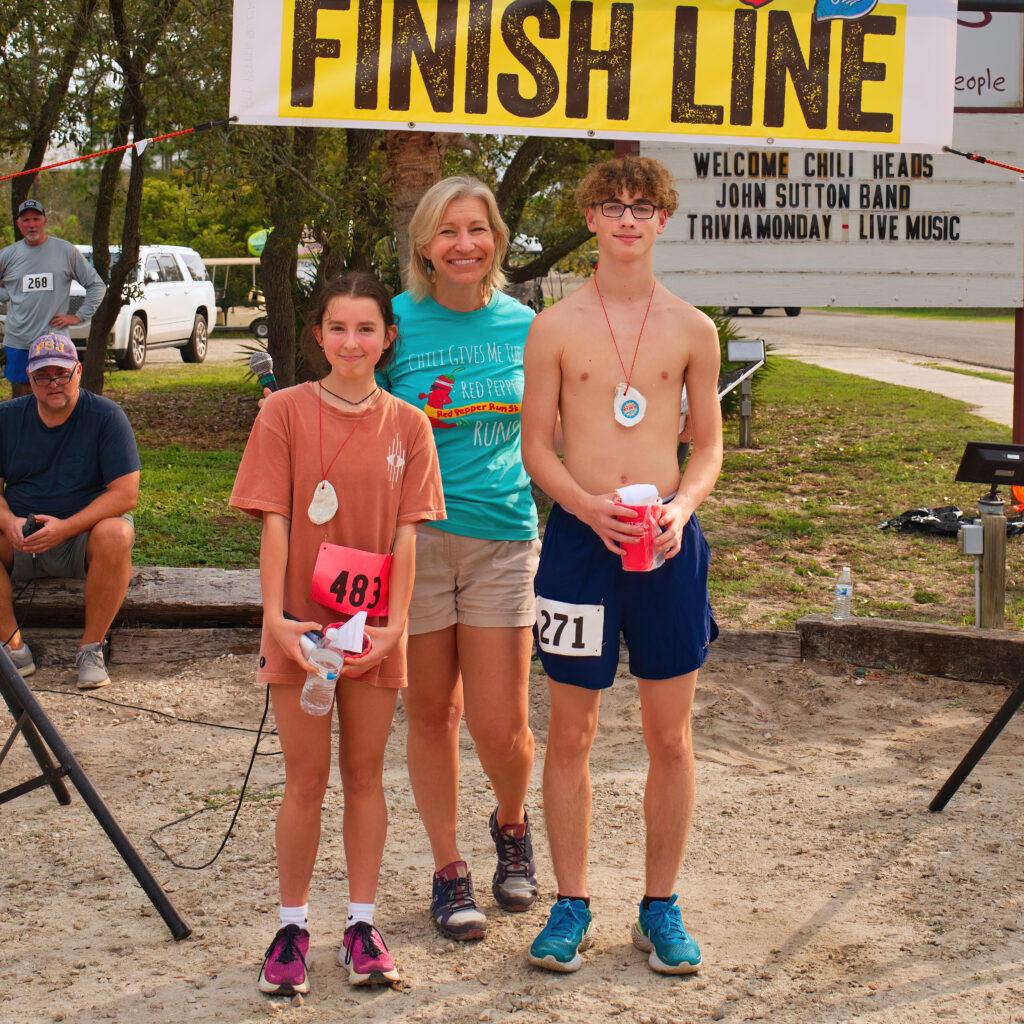 Her younger brother, Mateo McDaniel, 11, was the top youth runner, with a time of 28:32. Dad Mark McDaniel, 45, ran a 28.37.1 to finish 32nd overall, and mom Veronica, 43, ran a 28:43.6 to finish 34th overall.
The top young female finisher was Paisley Strohecker, 10, from Bristol, who ran a 32:33.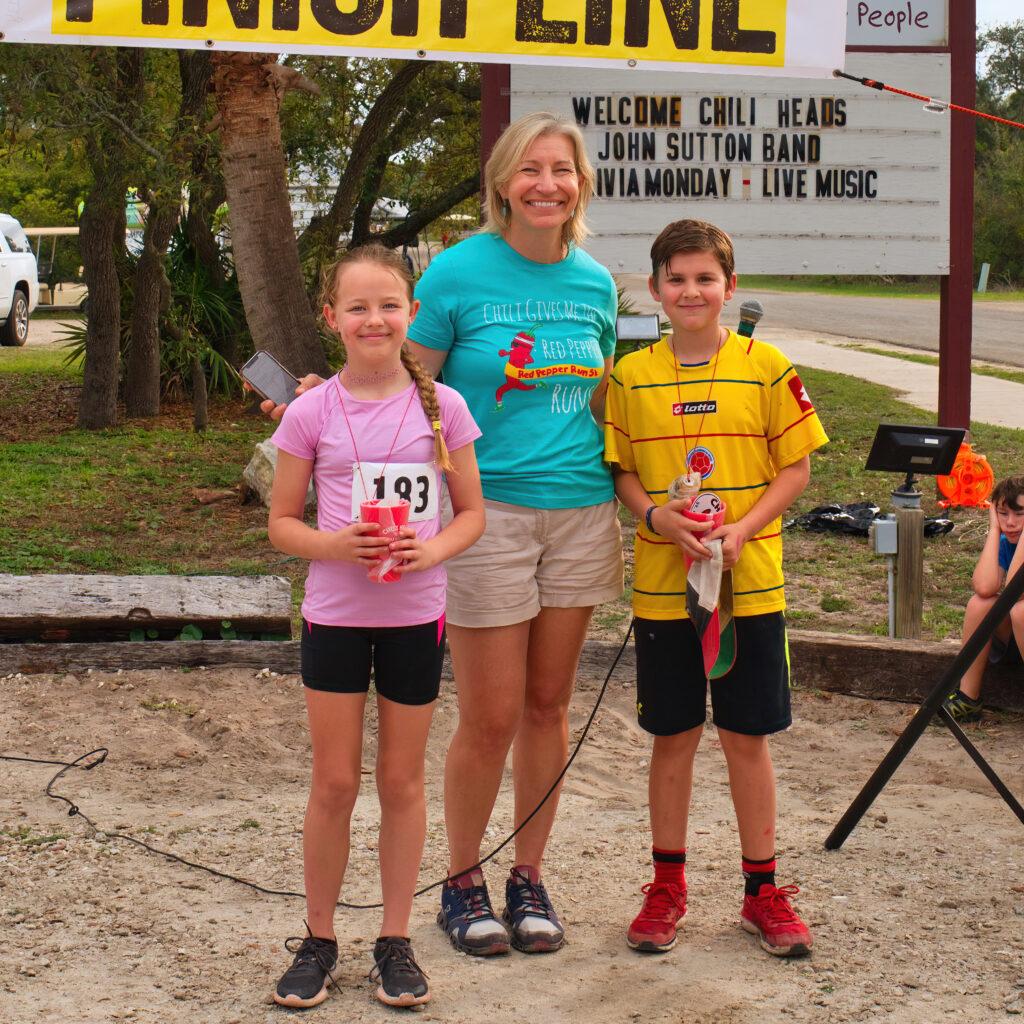 Seniority did well when it came to finishes as well, as the Masters division was led by Barney Ray, 60, from Tallahassee, who ran a 22:58, and by top female finisher Sharon Rivers, 62, from Nashville, Tennessee, who ran a 28:27.
A special award given to the race's oldest runner, Dag Solhberg, 80, from Apple Valley, Minnesota, who finished with a time of 39:13.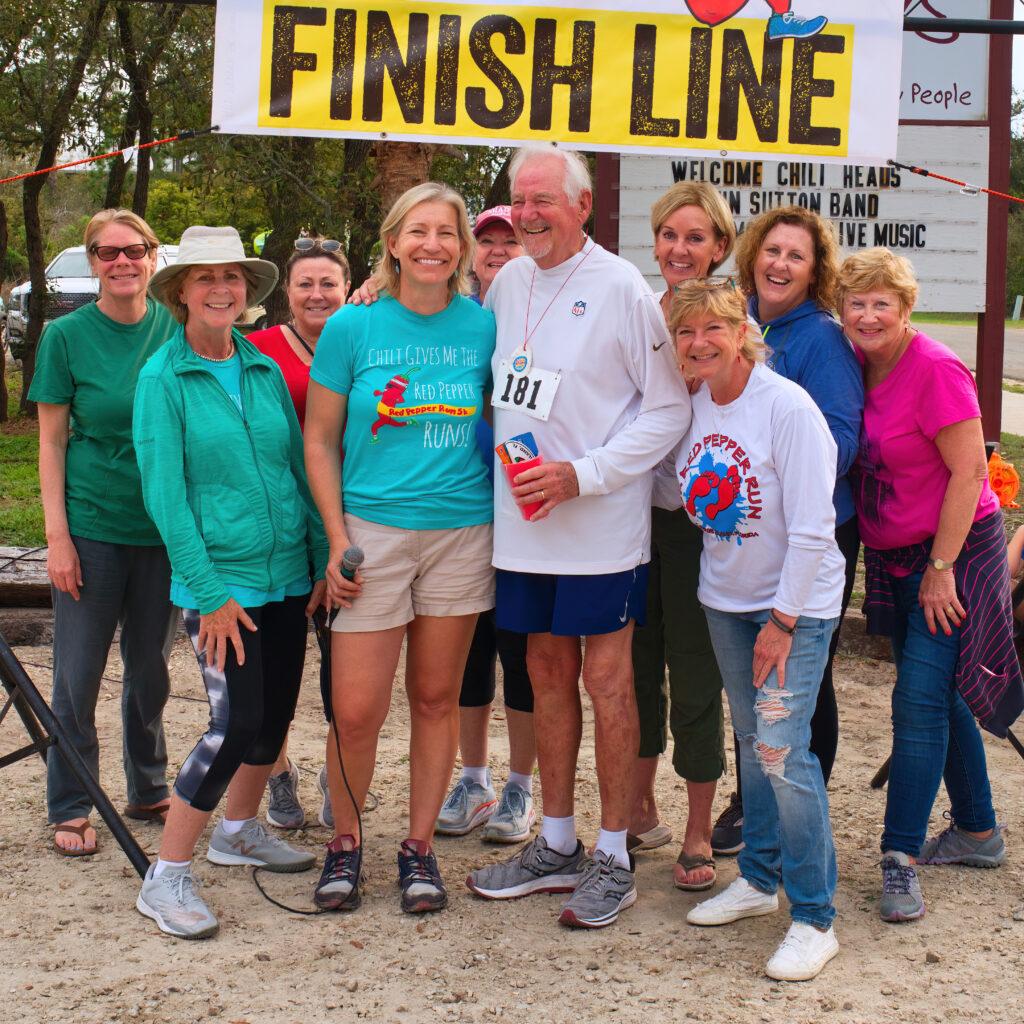 The following are the remaining top finishers in each of the age categories:
FEMALES
15-19: Makayla Demott, 42:09.2
20-24: Rachel Henley, 45:42.6
25-29: Shelby Varner, 28:24.5
30-34: Jensen Galetta, 26:52.9
35-39: Laura Dane, 25:41.7
40-44: Eden Keene, 24:38.1
45-49: Kristen Meija, 27:06.0
50-54: Genee Meleski, 25:24.8
55-59: Becky Leckinger, 28:12.8
60-64: Sharon Rivers, 28:27.9
65-69: Chris Fox, 31:31.0
70-74: Denise Marcella, 33:20.2
75-79: Linda Gunther, 47:01.4
MALES
15-19: Harper Buntin, 22:07.2
20-24: Brennan Ausloos, 20:51.4
25-29: Tanner Clemons, 26:30.4
30-34: Brad Givens, 21:53.8
35-39: Michael Schmitt, 23:06.9
40-44: Gregory Hartlage, 25:38.2
45-49: Mark McDaniel, 28:37.1
50-54: Bill Buntin, 27:31.0
55-59: Stevie McNeill, 25:11.5
60-64: Barney Ray, 22:58.6
65-69: Rob Williams, 30:58.6
75-79: Robert Marcella, 30:04.6
80+: Dag Sohlberg, 39:13.0