Breakfast, golf, karaoke to mark busy weekend
Hi Y'all,
The Lanark Village Association, Inc. was well-attended. Highlight discussions were the sign that the association is looking forward to putting up at the entrance of Heffernan Drive off of Highway 98. This sign was damaged with a couple of storms and has progressively gotten worse. Also, discussed was the progression of the development of the association's property on Warren Street and Oak Street. Plans are to provide rental spaces for small campers, trailers, cars, etc.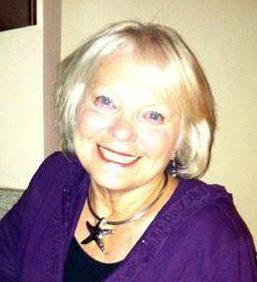 Our Chili Cook-Off was a real success. We were blessed to have some great silent auction donations which were a great addition. Thank you to those who donated to the association: St. James Golf Resort, Jackson's Ace Hardware, Ganders, Hairspray Salon, Ho Hum RV Park, Millender & Sons Seafood, Beach Trader, Fisherman's Wife Restaurant, Carrabelle Junction, IGA, Gina's Florist , I. C. Blue Upholstery Shop, Carrabelle Custom Canvas and Dennis and Dan Motorcycle Rides. If I missed anybody, you will definitely be mentioned next week.
The Camp Gordon Johnston World War II Musuem's 28th annual Camp Gordon Johnston Day Parade was on Saturday, March 11. It was a fun parade, with good attendance. Lanark was proud to have so many of our residents in the parade. Grand Marshall Bob Dietz, Lanark Village's Dot Bless Chidester, Joan Matey, lots of the great men and women from the Legion, the Lanark CERT emergency management group and many more. Of course, also our past resident David Butler who keeps it together.
After there was a Dice Run, with lots of motorcycles and a few vehicles. We have many participants who come from out-of-town to join this event. The American Legion hosted a ceremony, dinner, raffles and much more after the ride.
This weekend will be full of fun-filled activities. Saturday, March 18 starts off with the monthly Lanark Village Boat Club Breakfast from 9 to 11 a.m. Then Lanark Village Golf Club joins with the American Legion Post 82 to have a fundraiser tournament. Teams and sponsors are needed for the event. It will be a 9-Hole Best Ball Tournament with top three prizes. So get up a team of three ($75 which includes dinner at the Legion), and there will be raffles so come join us. If you are a single, we will put you on a team. We are also needing sponsors so for $50 you can advertise your business. Spectators have fun too. Call Nola for more information (850) 528-7662.
Also, it is Karaoke Night at the Legion, open to all from 4 p.m. where we get going after the golf tournament. Chicken and pork with the fixings for a donation of $10 starts at 5 p.m. Then our favorite DJ Greg K. will start the evening fun with karaoke. Don't forget the silent auction" which will close at 7 p.m.
Just to let you know, Billy's Exercise Class in Chillas Hall, Monday, Wednesday and Friday starting at 9 a.m. is going great. So grab your mat and join your neighbors.
The St. James/Lanark Fire Department is working weekly to bring the community a healthy, working fire department. Please be patient, it is worth waiting for as some of you have already seen in your insurance rates. We Still Need Firefighting Volunteers: Any questions should be directed to Robert Amick, [email protected] Lanark Area Is Still Under A Burn Ban. Again, it has nothing to do with the weather. It has to do with not having a functioning fire department.
To all, please be reminded that boats, trailers, campers, etc. are not allowed on county rights-of-way, especially overnight. Lanark Village Association is working on having a short-term parking for those items and more. If you rent your property, please advise your renters of this and the garbage situation too.
Please contain your garbage, the bears are still very active and those of you who are not taking care of your garbage are feeding the bears. Those of you who leave your cans on the right-of-way welcome others to throw their garbage in unprotected, the bears get them and your neighbors have to pick up the mess. It is only a matter of consideration for your neighbor. Thank you.
Love Lanark!Pat Sewell Funderburk is the Times Lanark News columnist. Be sure to send news and society items about Lanark Village life to her at [email protected]