Seahawks lose close ones, shut out Godby
The Seahawk varsity baseball team learned earlier this month that there's only a slight difference between winning and losing, and it can all come down to a single pitch.
On March 7 in Tallahassee, it came down a 0-1 pitch in the bottom of the seventh, with the score tied at 5, served up to Maclay Marauder sophomore Zeke Podgorski, who singled in a win for a walk-off 6-5 victory.
The single had capped off a four-run final inning for the Marauders, after trailing 5-2 going into their last at-bats.
"It's about as tough a loss as I have had as a coach," said coach Kevin Cox. "We did everything we kind of were supposed to do and the ball just didn't fall our way.
"Maclay is a very good team and we shut them down for six innings. The one drawback I would say is that we didn't score enough runs to really put them away," he said. "We let them hang around and then in the bottom of the seventh they came alive and took it from us. We left the door open and they walked through it."
The Seahawks got things started in the top half of the second inning, when senior Mason Moses grounded out, scoring one run. They would score again in the fourth, adding two more in the fifth, and what looked to be an insurance run in the top of the seventh.
"The positive is we got a strong pitching performance from senior Evan Stanley," said Cox. "He went six-and-one-third innings and only gave up one earned run."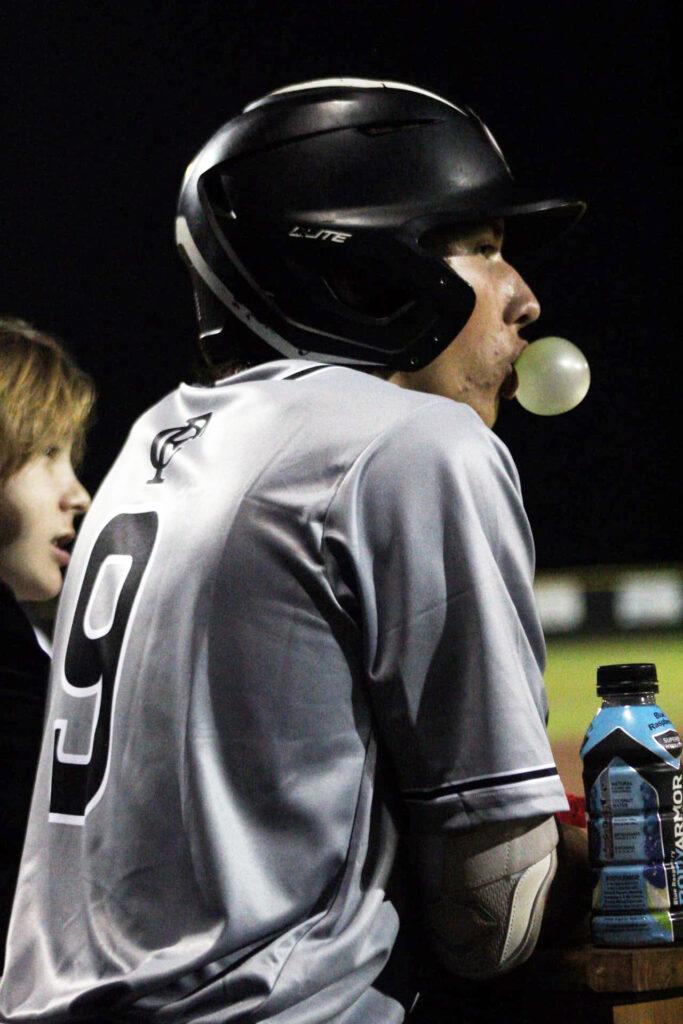 Senior Dane Mallon and Evan Stanley each collected two hits for the Seahawks, with Mallon driving in a pair of runs. Juniors William Luberto and Cody Abercrombie each singled, and Moses drove in two runs.
Against Blountstown at home March 10, the Seahawks fell behind early and couldn't come back in a 3-1 loss to Blountstown.
"Pitching dominated this game for both teams, very similar to the Port St. Joe loss," said Cox. "Blountstown came up with the timely hit in the top of the sixth to drive in the winning runs. When you have two of the better teams in the area, that's generally what it comes down to – timely hitting."Junior Cody Abercrombie had another outstanding performance on the mound, going five-and-two-thirds inning, striking out 10, walking two and giving up two earned runs.
"He just battled all night long, keeping us in it," said Cox. "As a team we have to start generating some runs for him and us. You have to tip your cap to Blountstown though. as their pitcher was keeping us off-balance all night long."
Abercrombie led the way at the plate as well, with three hits, including a double. Senior Chase Crum and junior Logan Bentley each added a hit.
On March 15 in Tallahassee, Crum and Mallon combined to pitch a one-hit 10-0 shutout of Godby.
"This was a good team win here," said Cox. "Pitching did what our pitching generally does and that is throw strikes and give us a chance to win. We still need to take more advantage of opportunities to score runs as we left some out there in the first couple of Innings."
Mallon earned the win, giving up no runs on one hit over four innings, striking out eight and walking none. Crum recorded the last six outs to earn the save.
Mallon and Stanley led the way at the plate, each with two hits and a double. Mallon drove in a pair of runs and Stanley one. Senior Wyatt Abercrombie added a double and drove in a run as well.
The Seahawks also tore up the base paths, as four players stole at least two bases, led by junior Will Luberto with two.
"We are about to hit the halfway point of our schedule and all of our goals are still achievable," said Cox.
This Monday is Senior Night, at the game against Wewa. Crum, Stanley, Mallon, Wyatt Abercrombie and Mason Moses will all be honored.