ABC pre-K learns to love the land
When the Apalachicola Bay Charter School's pre-Kindergarten teacher Joy Floyd had a long-time dream, she did something about it.
It was her hope to have the classes of these young ones create a sensory and food garden, all to be in keeping with the ideas found in the curriculum for these kids just embarking on their school adventure.
So she turned to the owners of We Love Land Studio Inc. and they loved the idea.
"We worked up some ideas on how to make it happen but wanted to create a space that was inclusive of all of the pre-K children," said Liz Berkhiser who together with husband Sam, a landscape architect, owns and operates the Apalachicola company specializing in landscape architecture, design and installation, both residential and commercial.
"The idea was shared with Ms. Joy and she was also interested so we broadened the scope and budget," said Liz. "Our main challenge was how to create a space where each child would have their own place in the garden…and what to include to make this a safe, but exciting learning experience for the children."
The new garden is in keeping with the state's pre-K learning standards, that food and flowers grow from the seed.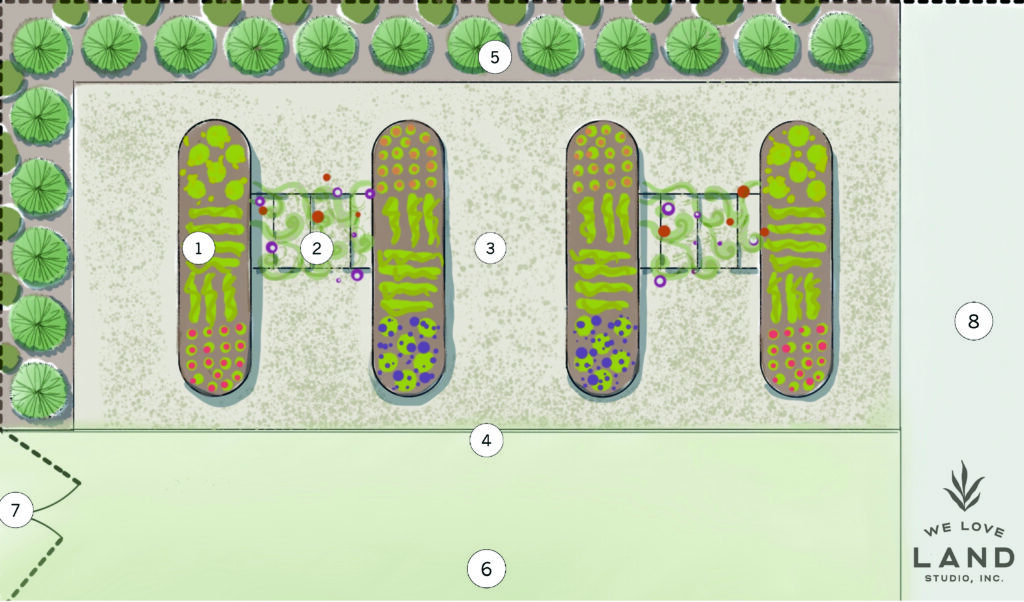 "They learn the parts of the flower, the parts of plants, and hands-on, dig-in-the-dirt explore and experiment," said Floyd. "It's getting kids more excited about growing their own food and seeing where it comes from."
The Berkhisers designed a garden with four long, narrow garden boxes, approximately 2-feet by 8-feet, each accommodating about 15 to 18 children if they lined up around the boxes.
"We wanted to create enough room so each child could have their own planted area," said Liz.
Each of the classes, the other is taught by Jodi Sapp, received their own boxes with one large shared adjoining arbor spanning the length of the boxes.
"When covered with a flower or vegetable vine, it will be a dramatic tunnel that the kids can go through," said Liz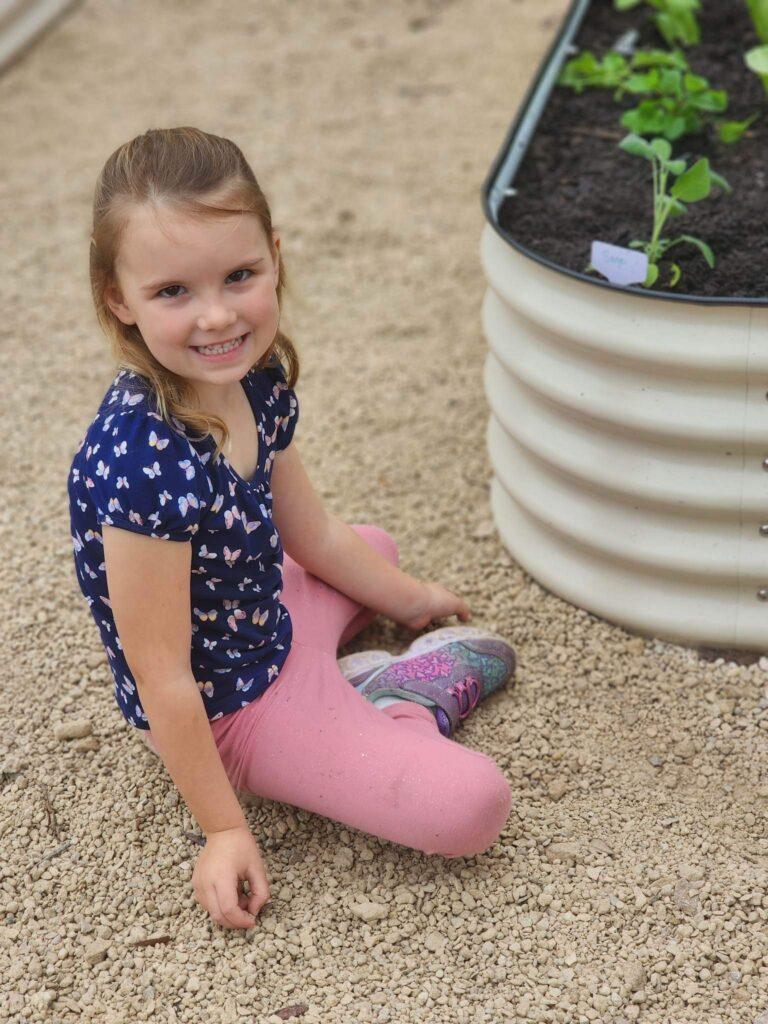 The planting day in February, which was also parent involvement day, turned into a big success. Franklin County Master Gardeners Cathy and John Franklin and Kathleen Binder gave lessons on how to plant a plant and how to water the garden.
"Parents came out to accompany us and their children in the garden which was a tremendous help," said Liz.
Plant materials included for this initial phase are tomatoes, peppers, melon, strawberries, kale, lettuce and herbs, and for sensory appeal sage, cilantro, parsley, fennel, johnny jump-ups, and muhly grass.
"We planted lots of vegetables, romaine lettuce, bonnie lettuce, tomatoes, cucumber, and herbs – sage, rosemary, dill, and lavender, and johnny jumpers," said Liz. "Everything there is edible."
With the help of a Gofundme page, www.gofundme.com/f/abc-school-prek-food-sensory-garden and a lot of cash donations, the Berkhisers picked up the remaining costs, the plants and soil, the landscape edging and fabric, and of course their professional expertise.
The gravel came courtesy of Jason White Construction; the planter box donations were from Janet and Steve Yon, and Leslie and Al McWilliams; the sensory grassy border garden was donated by Drew and Tina Robertson; and there were discounts from Ace Hardware for purchases.
The installation came courtesy of We Love Land Studio as well as volunteers that included Jeromy Roundtree, Bre Barrack, Brittany Anderson, Alicia Bruno and several others.
It's all about building connection and teaching responsibility," said Floyd.