ED Corps graduates its Class of 2023
It's a small, tightly-knit graduating class, getting their educations at the Island Drive headquarters of the Franklin's Promise Coalition in Eastpoint.
On Friday night, at a ceremony at the amphitheater of the Apalachicola National Estuarine Research Reserve, they were presented their sheepskins.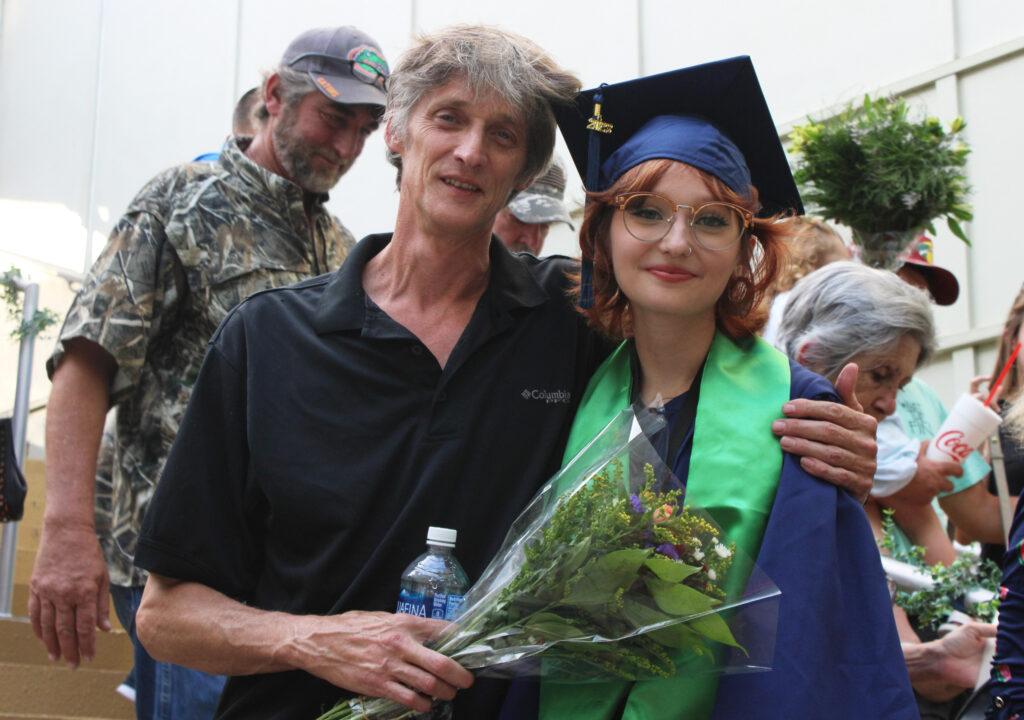 While not formally under the auspices of the Franklin County School District, the school works in conjunction with the district to attend to the educational needs of those students who for a variety of reasons, find they are nurtured better with a close-knit educational environment, one that can often lead to a few more years of paid work, with everything from natural resources, emergency preparation and community services, with the Conservation Corps of the Forgotten and Emerald Coasts.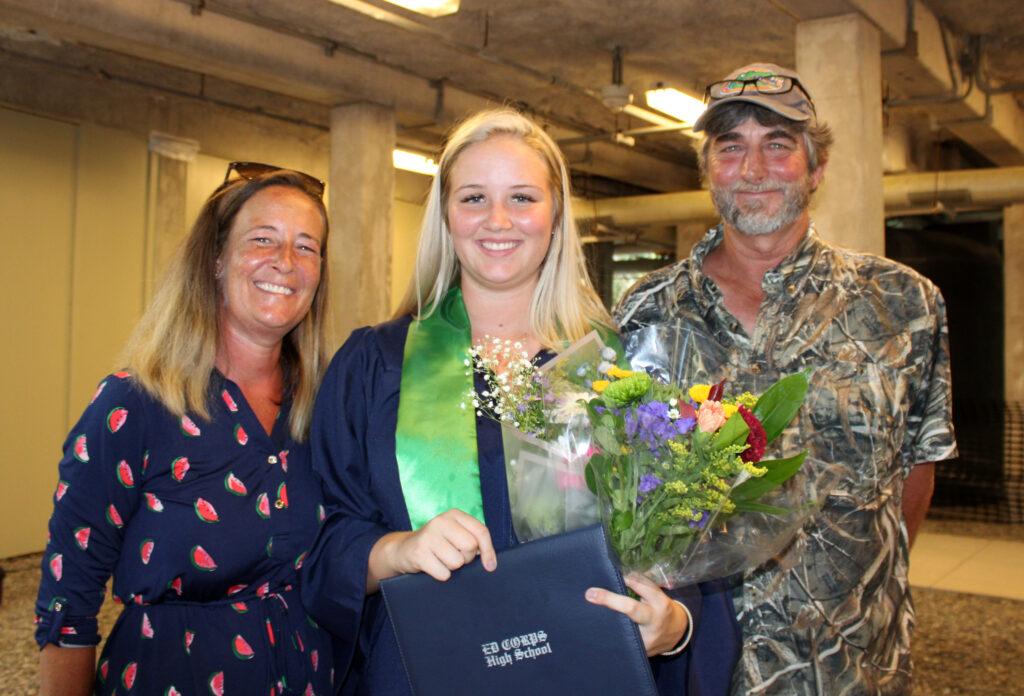 Valedictorian Clay Cogburn offered the Invocation, and graduate Annabelle Howell led the Pledge of Allegiance.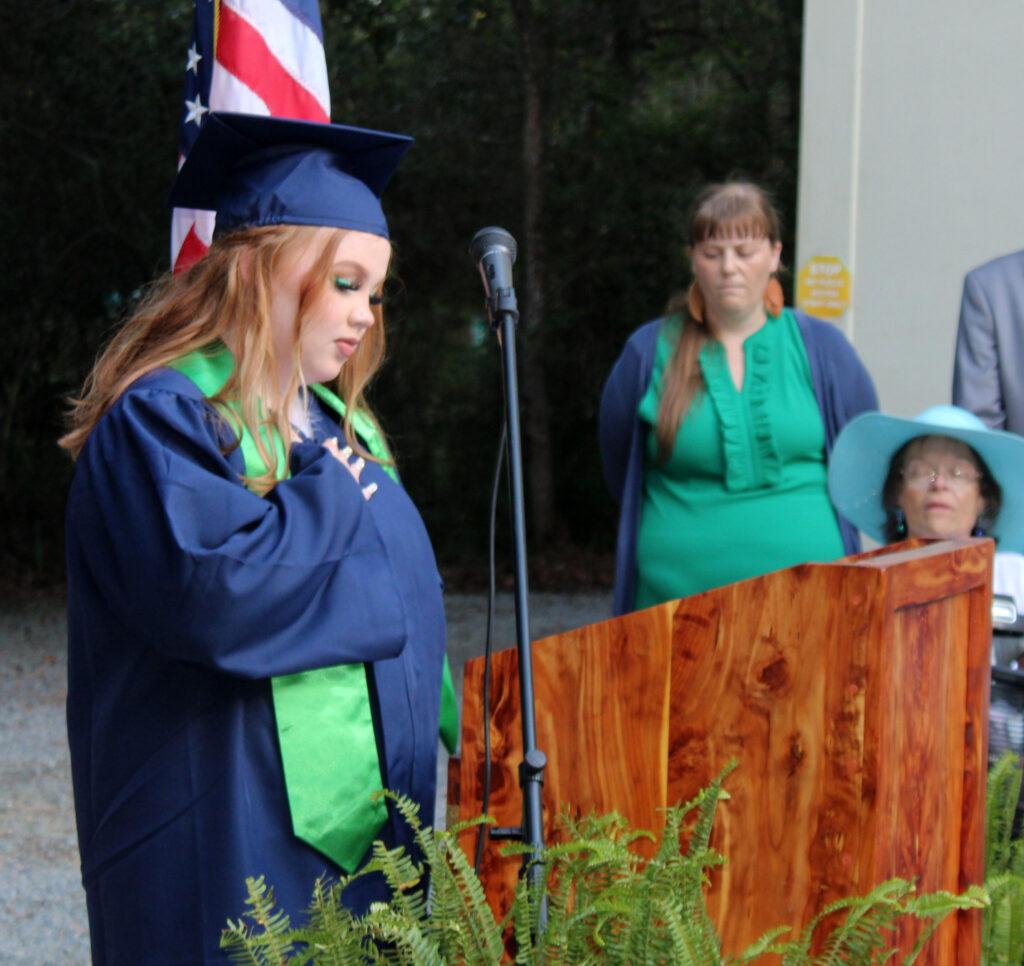 After the national anthem was played, Elinor Mount-Simmons, the administrator of Ed Corps High School, gave the welcome.
Graduate Emily Mosley offered reflections on the past year, followed by a tribute to parents in which graduates went into the audience to present bouquets of flowers to their parents.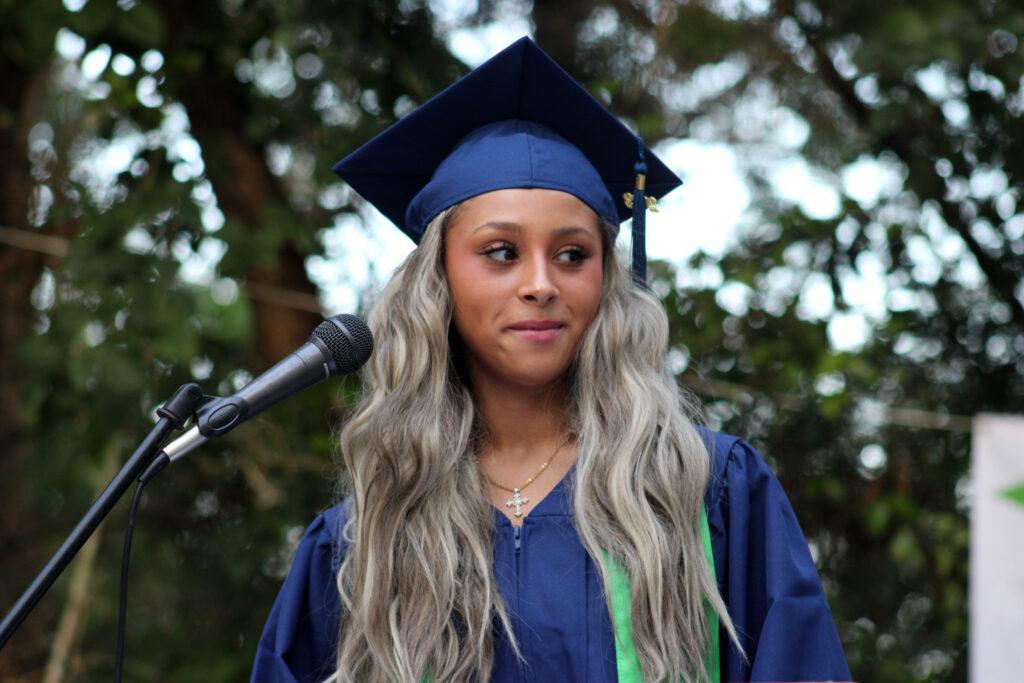 Jada Allen offred a poetic tribute to the Class of 2023, followed by Ethan Frazier, a crew leader with the Conservation Corps, introducing the commencement speaker, Hayden Mock, a former crew leader of the Conservation Corps who now works at Florida State's oyster spat research hatchery at the coastal and Marine lab in St. Teresa.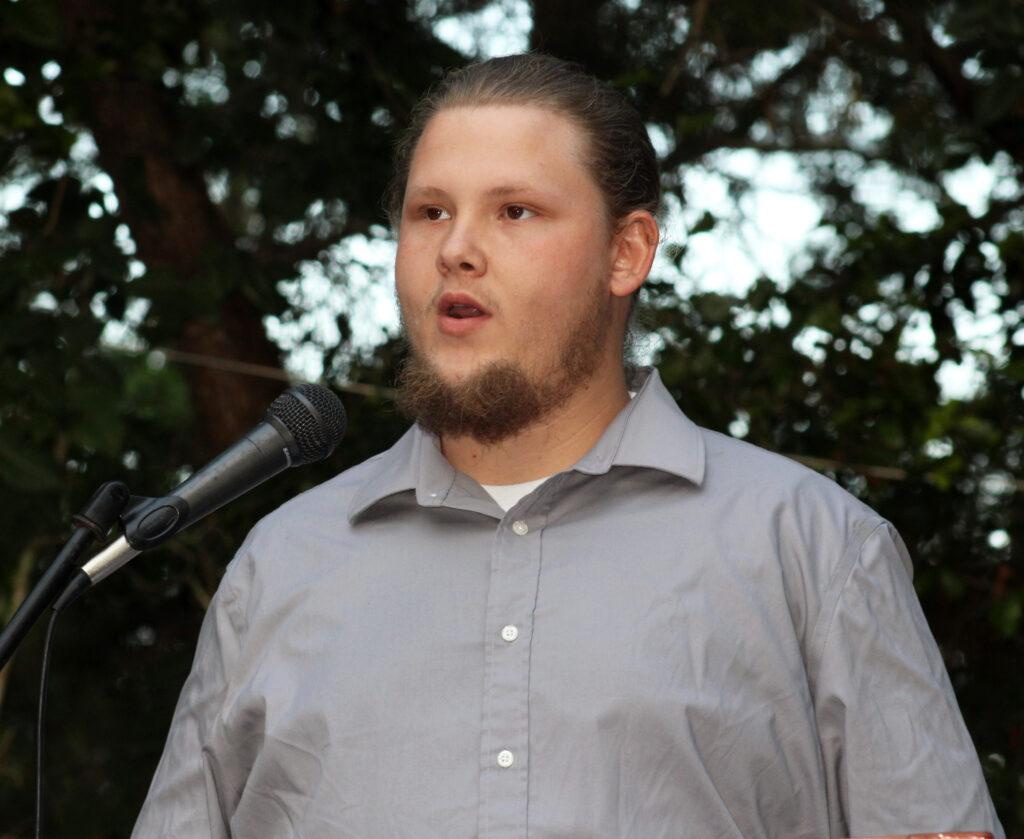 The Ed Corps' academic coaches, Sarah Harris and Chris Olsted, then coordinated the presentation of diplomas, which were handled by Mount-Simmons, Joe Taylor, the executive director of the Franklin's Coalition, and Tamara Allen, the chairwoman of the board of Franklin's Promise.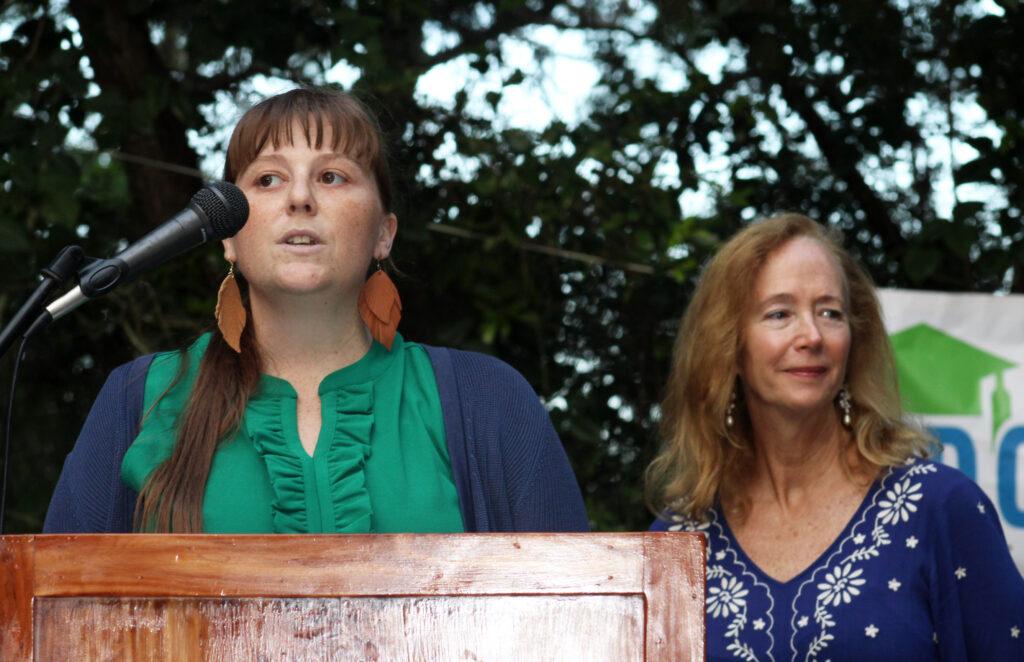 Mount-Simmons then offered words of encouragement, as did Taylor, and the six grads turned their tassels and went off to greet their parents and the world ahead.
A reception followed in the outdoor classroom at the estuary.