Baseball program celebrates 2023 season
As Tom Hanks said in the 1992 baseball comedy "A League of Their Own," there's no crying in baseball.
But at the June 8 Seahawks baseball banquet at the Carrabelle Christian Center, there were plenty of tears, of joy and gratitude, as players and family and boosters of the Franklin County High School baseball program bid goodbye to coach Kevin Cox and wife Dion.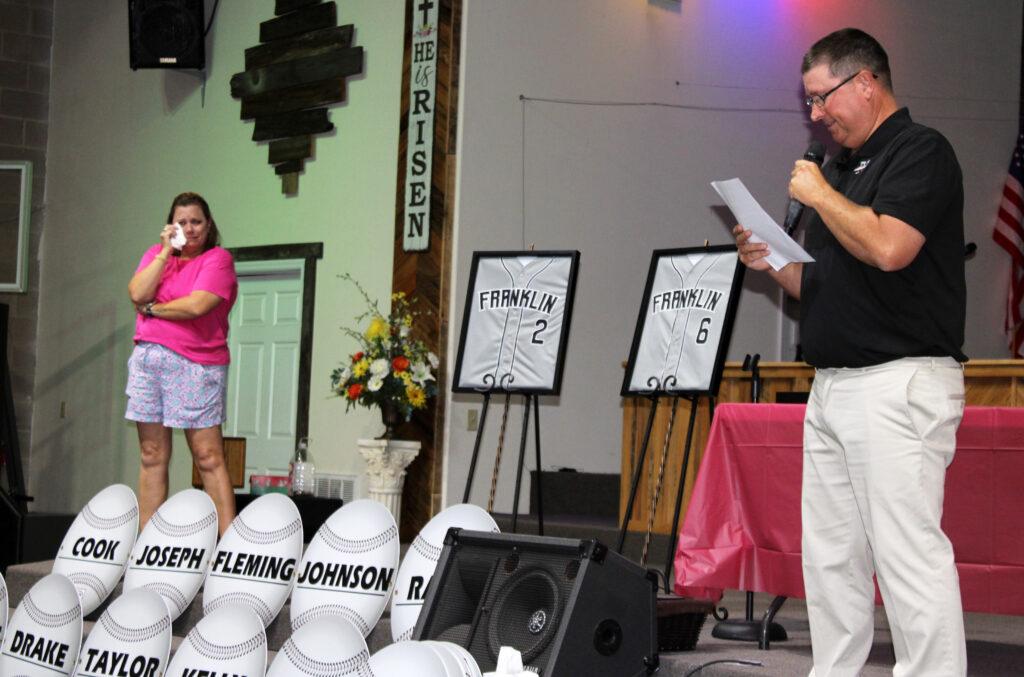 Cox remains as a teacher at the high school, but after completing six years at the helm of the program, he'll be replaced by a new skipper for next year's season.
"I am grateful and thankful for the time I was here," he said. "This has been my dream job, and it's not too often someone gets that.
"I am grateful for the last six years," Cox said. "I am also unapologetic for the decisions I have made, both on and off the field. I have always had the best interests of the team at heart. It may be in conflict with what others have in mind."
In an elaborate presentation of awards, Dion, who had helped prepare an impressive array of desserts, and her husband cited the many accomplishments of the season and players, from middle school on up to varsity.
Coix began by calling up each of the middle school players, who included Kobe Joseph, Kayden Drake, Karcen Poloronis, J.T. Mathes, Jay Fleming, Gabe Kelly, Easton Raker, Kaycen Martina, Brody Johnson, Brian Lee Taylor, Brennan Cook, William Chipman and Blanton Adair.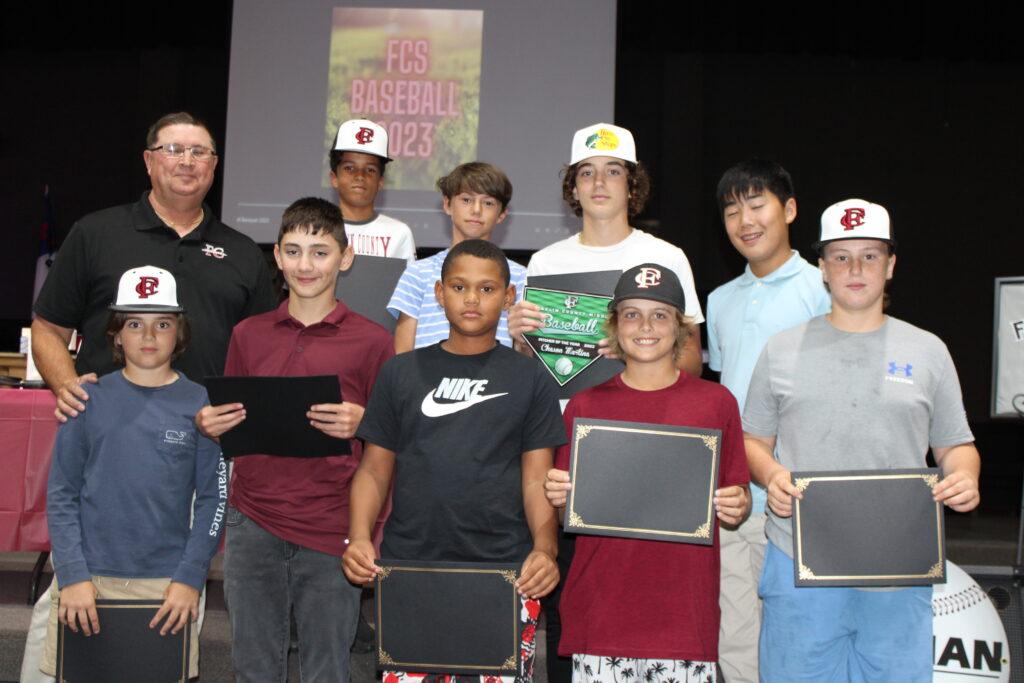 The junior varsity team was next celebrated, including Preston Klaus, Colby Blackburn, Jeremiah Allen, Nolan Alford, William Chipman and Preston Butler.
Allen was cited as the Most Improved player, while Player of the Year honors went to Alford and Klaus, and Top Pitcher to Chipman.
The varsity team was the highlight of the evening. They included seniors Dane Mallon, Evan Stanley, Chase Crum, Mason Moses, Chase Millender and Wyatt Abercrombie; juniors Cody Abercrombie, William Chipman, Logan Bentley, William Luberto, Austin Millender, Brayden McCall, Terry Proctor and Alex Sterling; sophomore Preston Klaus; and freshmen Jeremiah Allen and Sadiq Jones.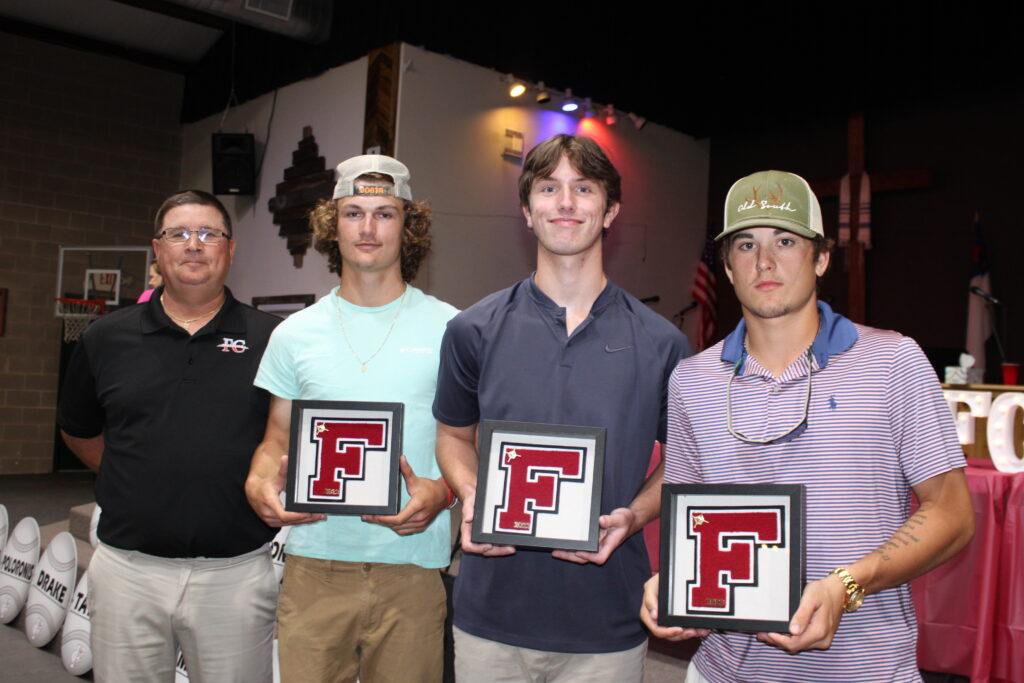 Sterling, with a 4.429 grade point average, was named Top Scholar Athlete. The Seahawk award, an award given by the coaches for grit, hard work and attitude, went to McCall.
The Most Improved Player award was given to Luberto. "Everything fell into place for him this year," said Cox. "He can do it all at the plate."
Mallon was Pitcher of the Year, after he posted a 7-1 record, 0.58 earned run average and held opponents to a .181 batting average. He also pitched a perfect game.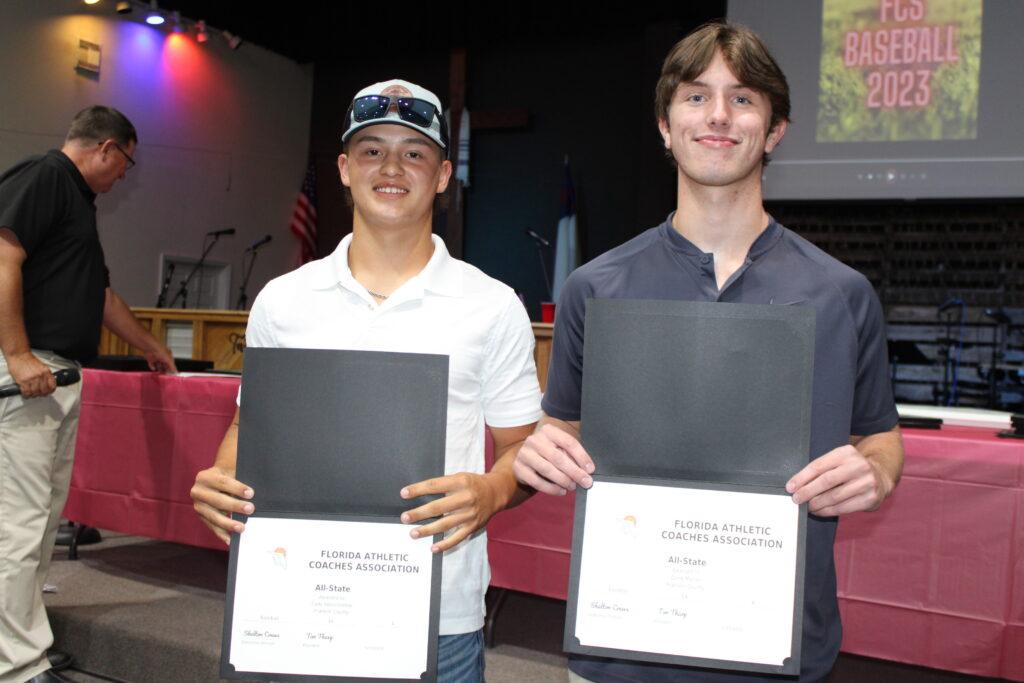 Defensive Player of the Year was earned by Stanley, after he played all the infield positions before ending up at shortstop.
Bentley was the Offensive Player of the Year, after he batted .293. With 26 runs batted in and 15 stolen bases.
Cody Abercrombie, who finished 4-4 on the mound with a 2.43 ERA and 82 strikeouts, was the team's Most Valuable Player.
Mallon, who batted .416 with 25 RBI, a homer and 11 stolen bases, was the team's Most Outstanding Player.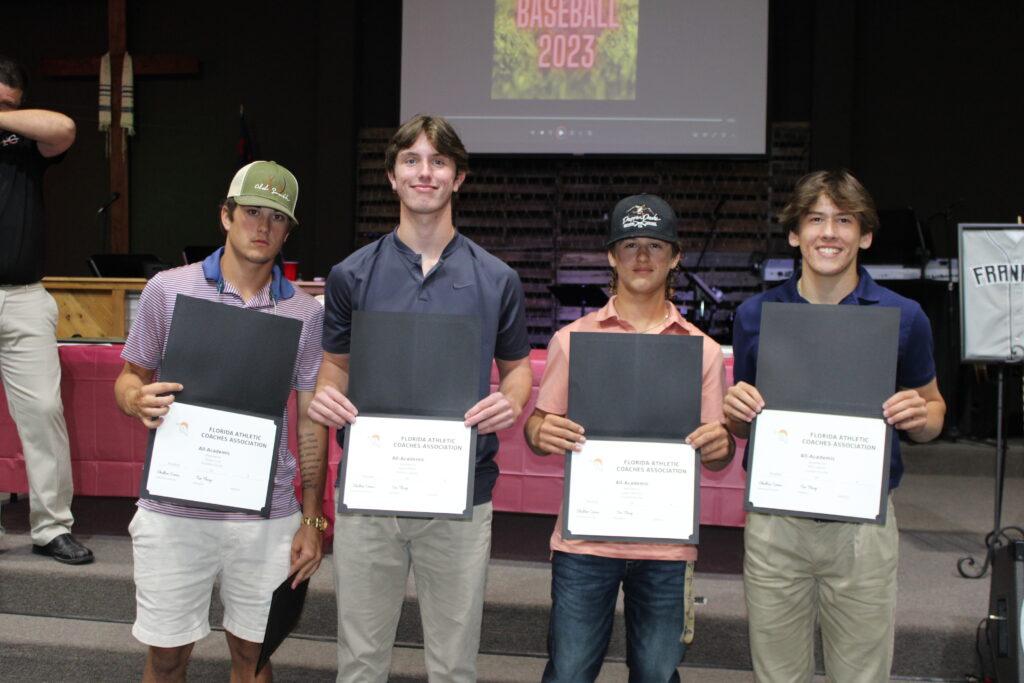 Mallon, with a 3.62 GPA, made the All-State Academic Team, as did Luberto, with a 4.62 GPA, Bentley with a 3.97 GPA and Crum with a 3.22 GPA.
Mallon and Abercrombie also represented District 2 on the All State team.
Cox saluted all the seniors for their three straight playoff appearances, and 51-37 overall record and made note that the Seahawk seniors had downed Port St. Joe several times, including in their last game against their rivals to the west.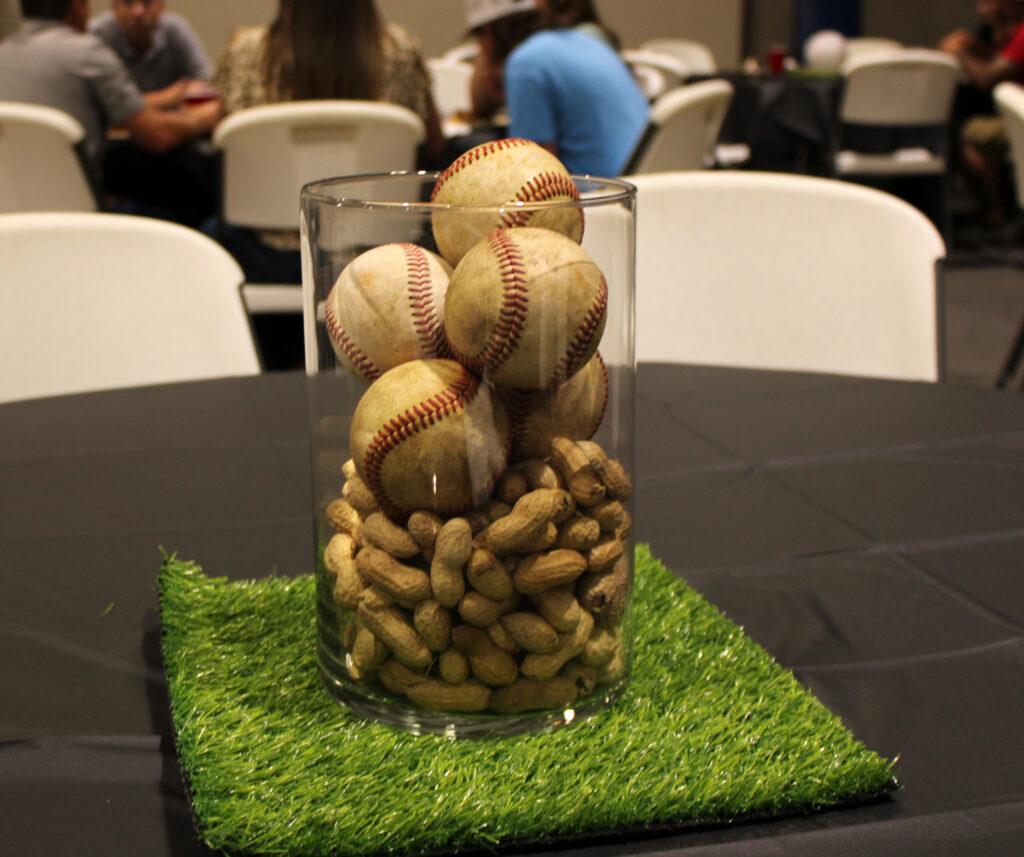 The evening closed with Cox's thanks for all the help he has received over the years, including citing announcer Torrey Blackman, photographer Jayden Luberto, and scorekeeper Karen Brannan. A slide show followed prepared by the Boosters closed out the evening.
Season stats
| | | | | | |
| --- | --- | --- | --- | --- | --- |
| Number/Name/Year | GP | AVG | RUNS | HITS | RBI |
| 13 Dane Mallon (Sr.) | 27 | 0.416 | 23 | 32 | 25 |
| 6 Evan Stanley (Sr.) | 26 | 0.291 | 24 | 23 | 17 |
| 20 Cody Abercrombie (Jr.) | 27 | 0.286 | 25 | 26 | 13 |
| 00 William Chipman (Jr.) | 11 | 0.286 | 4 | 2 | 0 |
| 3 Logan Bentley (Jr.) | 27 | 0.280 | 17 | 21 | 26 |
| 12 Wyatt Abercrombie (Sr.) | 27 | 0.253 | 12 | 19 | 22 |
| 9 William Luberto (Jr.) | 27 | 0.250 | 17 | 18 | 10 |
| 2 Chase Crum (Sr.) | 27 | 0.208 | 17 | 16 | 6 |
| 18 Sadiq Jones (8th) | 10 | 0.207 | 5 | 6 | 1 |
| 16 Austin Millender (Jr.) | 27 | 0.177 | 8 | 11 | 4 |
| 23 Mason Moses (Sr.) | 14 | 0.154 | 5 | 6 | 9 |
| 14 Brayden McCall (Jr.) | 25 | 0.077 | 16 | 1 | 1 |
| 8 Preston Klaus (So.) | 9 | 0.000 | 0 | 0 | 0 |
| 24 Alex Sterling (Jr.) | 6 | 0.000 | 1 | 0 | 3 |
| 15 Jeremiah Allen (F) | 4 | 0.000 | 0 | 0 | 0 |
| Season Totals | 27 | 0.257 | 174 | 181 | 137 |