Shootout nets big money to fight leukemia
SGI Charters lands biggest red snapper
The fishing was great, two locals took home some big money, and Jimmie Crowder's legacy continues to support the fight against leukemia.
Twenty years after C-Quarters' owner began the annual Kingfish Shootout to honor his daughter, Lisa Crowder, who lost her battle in 2002 to leukemia, the shootout raised $86,000 on Saturday, June 17 for the Leukemia Research Foundation.
Tournament Director Kristy Crowder said 86 boats took part in the shootout, which was held earlier this year than its traditional late summer schedule.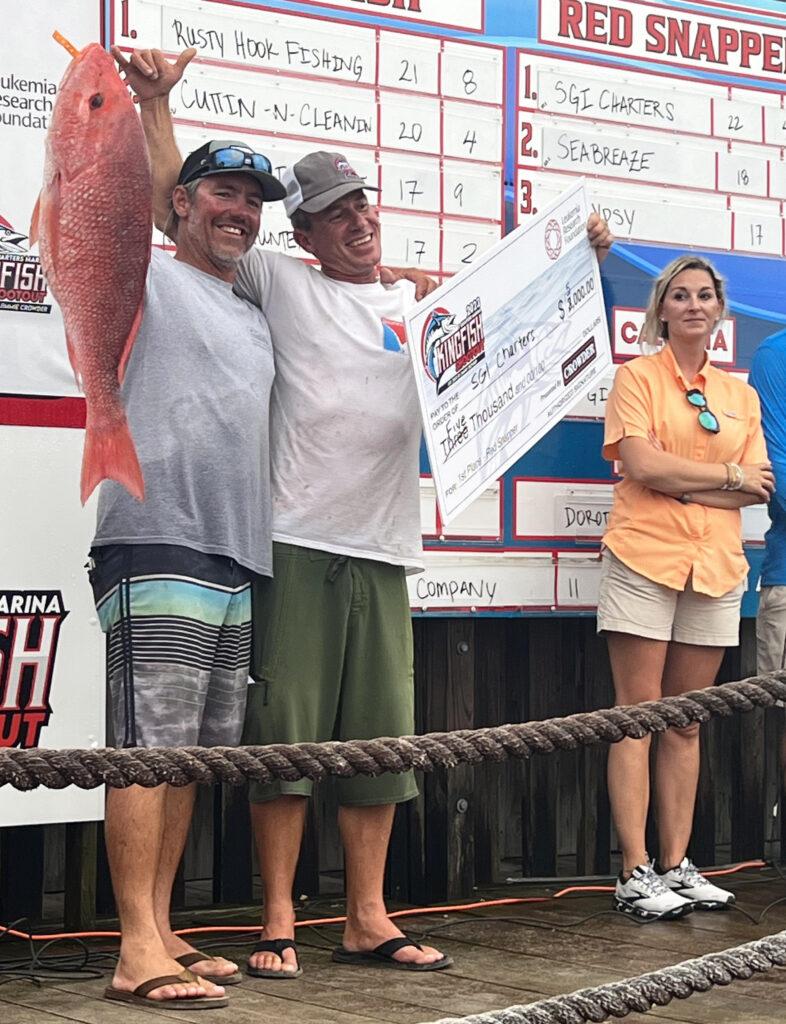 A pair of St. George Islanders landed the largest red snapper. SGI Charters, with captain Lee Chapin and first mate Todd Griffith snared a 22-pound, 4-ounce fish that netted them the top prize in snapper as well as for the Calcutta, for $7,300 total. The runner-up was a 18-pound, 4-ounce snapper landed by Seabreeze, with third place taken by Gypsy, with a 17 pound, 1-ounce catch.
In the marquee fish, the kingfish, Rusty Hook Fishing took the crown with a 21-pound, 8-ounce king, just ahead of Cuttin N Cleanin with a 20-pound, 4-ounce catch. In third place was Jaworski Concrete, who brought up a 17-pound, 9-ounce king, followed by Head Hunters, with a 17-pound, 2-ounce prize, and Dorothy Marie, with a 15-pound king.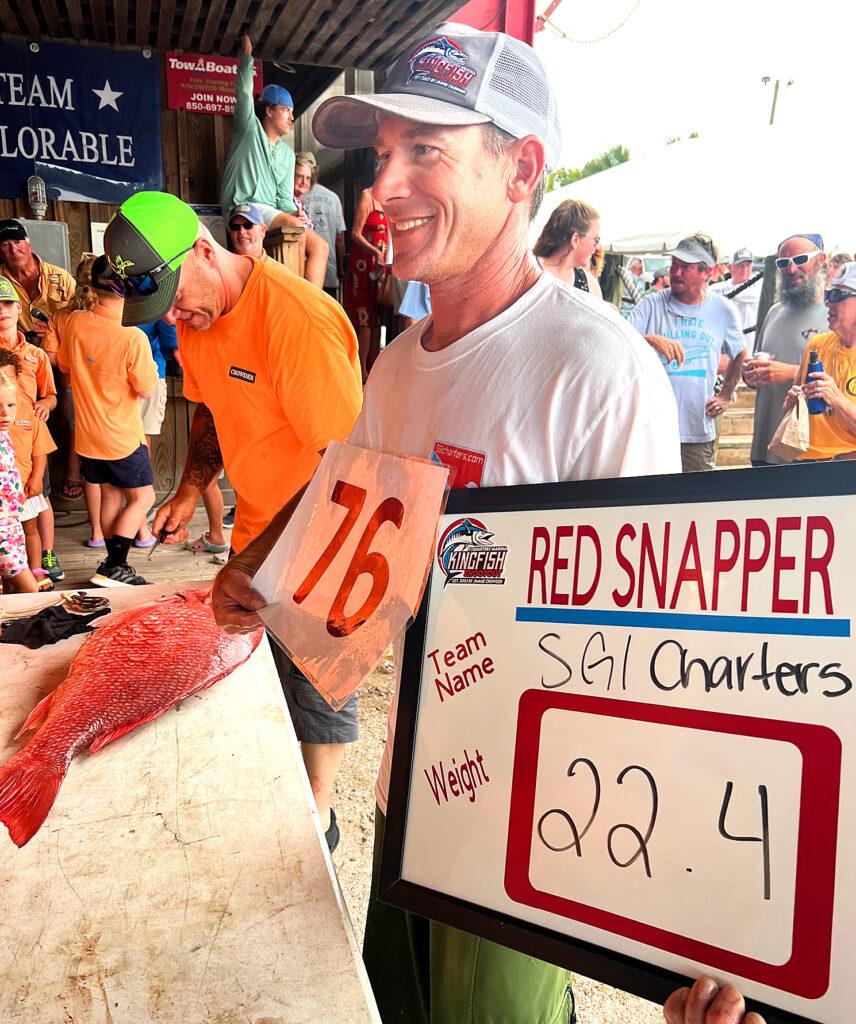 Among the top Spanish mackerel finishers, Discombobulated won it, with a 5-pound, 5-ounce fish, a half-pound ahead of Cuttin N Cleanin, with a 4-pound, 9-inch fish, and Kennertainment, which landed a 4-pound 1-ounce mackerel.
The top Lady Angler fished with Bad Company, and the top Youth Angler with Jaworski Concrete.