New commanders lead Legion posts
The torch has been passed to a new generation of leaders, as the county's two American Legion posts each have new commanders to lead them through the days ahead.
Last week, on Thursday, July 27, Mark Shields, who served with an Army Reserve medical unit, conducted a meeting of about a dozen members of Willoughby Marks American Legion Post 106 in Apalachicola.
He recently succeeded the former commander, retired Marine helicopter pilot Al Mirabella.
In Lanark Village, retired Coast Guard Petty Officer 1st Class Vance Pedrick began June 1 as commander of Camp Gordon Johnston Post 82, replacing Navy veteran Rachel Murphy.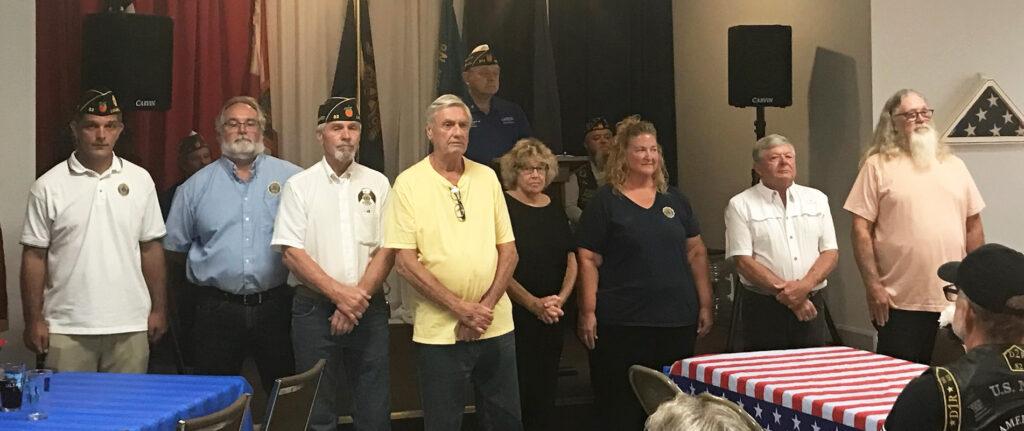 While the post in Lanark Village has a more active number of attendees, in part due to its having a full-service restaurant and bar, Apalachicola's post is hoping to attract a larger number of younger veterans, from the wars in the Persian Gulf and Afghanistan and conflicts in Central and South America, to succeed the older generation of vets from World War II, Korea and Vietnam.
Shields, 70, entered the service even before graduating high school in Rockville, Maryland in 1971.
As a medical laboratory specialist, he was part of the 2290th United States Army Hospital reserve unit, which helps staff Walter Reed National Military Medical Center in Bethesda, Maryland as the need arises.
Shields completed both basic and advanced courses, and did his field work, before completing his eight years of service at Fort Sam Houston in Texas, which is headquarters of the Army Medical Command. During that time he earned an associates degree from Baylor University.
Shields then entered the civilian world, and over the next 24 years, worked with clinical assignments that included blood banking, and collecting and processing stem cells.
In 2001, at age 47, he went to work for the U.S. Food and Drug Administration in the Office of Blood Research and Review in the Center for Biologics Evaluation and Research in Rockville, Maryland.
This work included handling regulated blood products, immunoglobulin, therapeutic proteins and clotting factors.
After retiring in 2014, he and his wife of 20 years, Roxanne, a watercolor artist, moved to Eastpoint in 2018.
In Pedrick's case, he joined the Coast Guard in May 2002, a year after graduating from Carrabelle High School.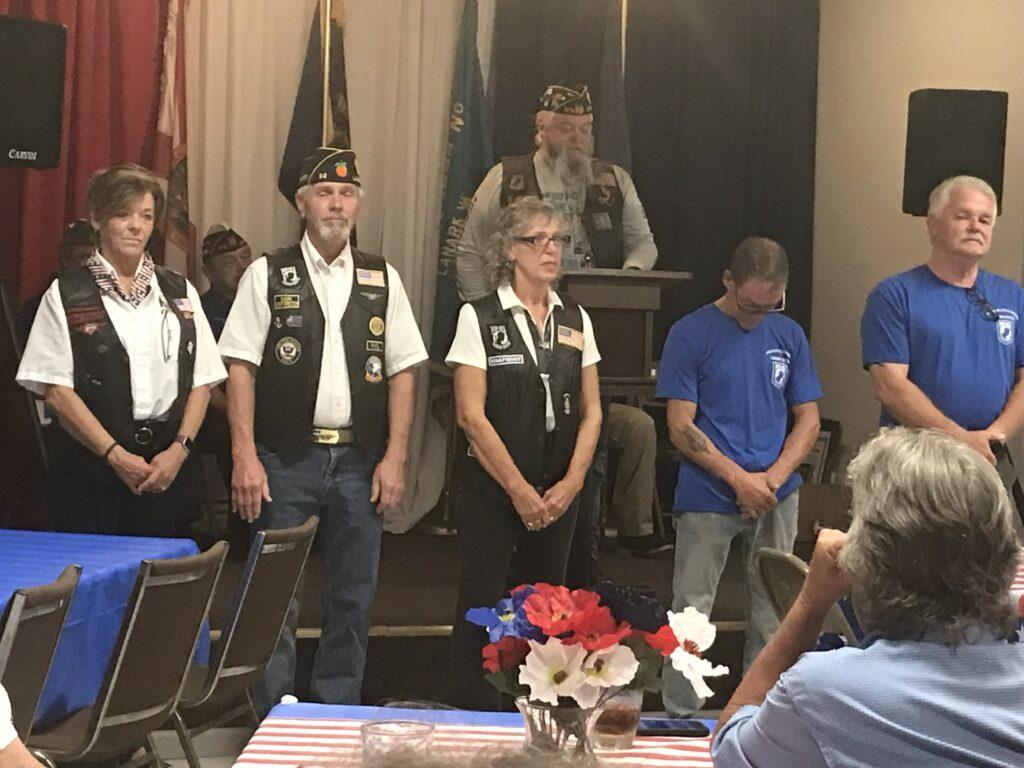 During his 20-year career, he served in a number of duty stations, including St. Petersburg, Pansacola, Panama City and Jacksonville; Yorktown, Virginia; Kodiak Island, Alaska; Tybee Island, Georgia; and Eufaula, Alabama.
He and his wife Ruth, married for 13 years, have a blended family, including Bobbie Pedrick and Joshua Greer, both of whom graduated with the Franklin County High School Class of 2023; Franklin County fifth grader Gene Pedrick; and a cousin who the couple is raising, Nayomi Bott, who is a Franklin County freshman.
Charles Elliott, the county's veterans service officer, estimates that depending on the season, the county has between 1,100 and 1,500 veterans living here, roughly about 15 percent of the population.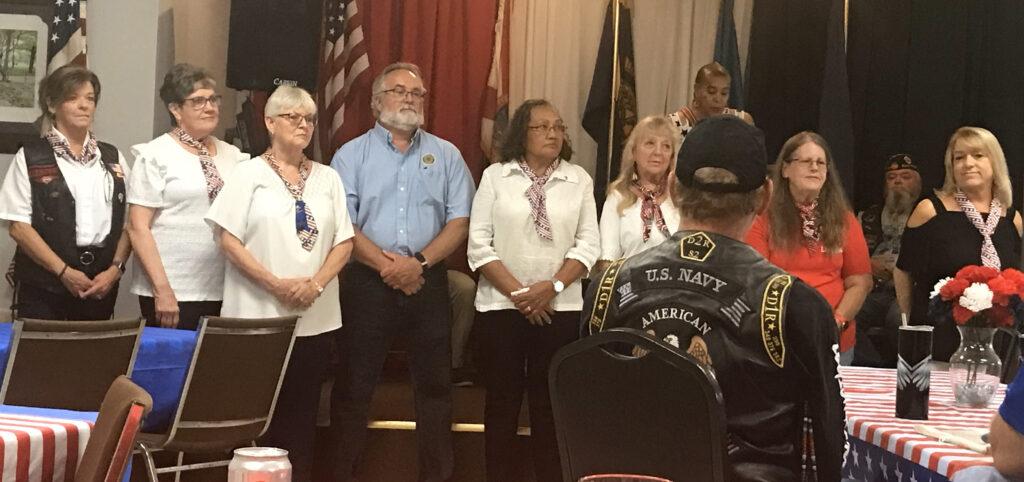 He said many veterans return home as they enter their retirement years, but before that, many of those who leave in the military will stay where they are as they embark on a civilian career or an entrepreneurial opportunity.
"Most young vets don't come back home, as they may have something else going on," he said. "A lot will come back after retiring but the money making opportunities are outside of here."