Creating an artist's legacy
The passing five years ago of a beloved member of the St. George Island artistic community is breathing new life into the arts at the Holy Family Center.
On Sept. 5, the Elder Care Community Council of Franklin County hosted the first of a series of Susan McClendon Art Workshops, sponsored by the St. George Island Book Club.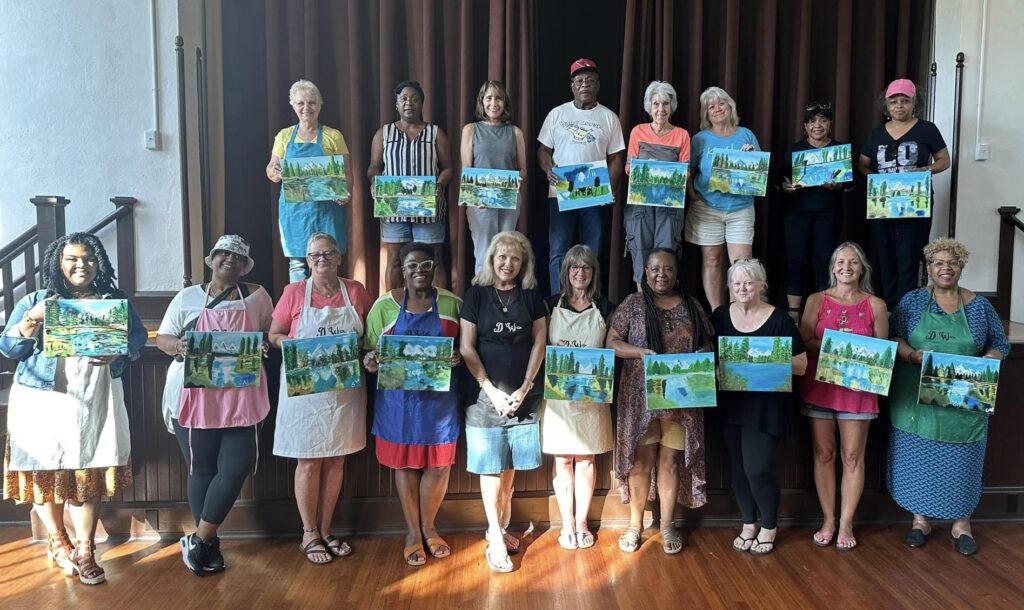 McClendon, who died in 2018 at the age of 66, had retired with her husband Jim to the island, where she kindled a post-career passion for painting watercolors, acrylics, and pastels. After her passing, members of the St. George Island Book Club, where McClendon was a regular participant, established a fund in her memory.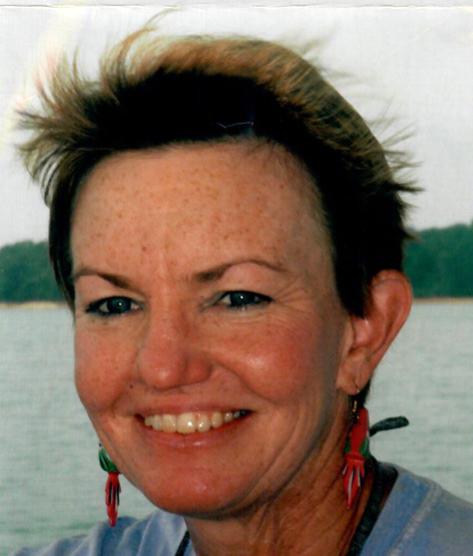 That fund will present a series of classes taught by local artists, available at no cost to adults of all ages, on topics ranging from acrylic painting to nature journaling to fused-glass art.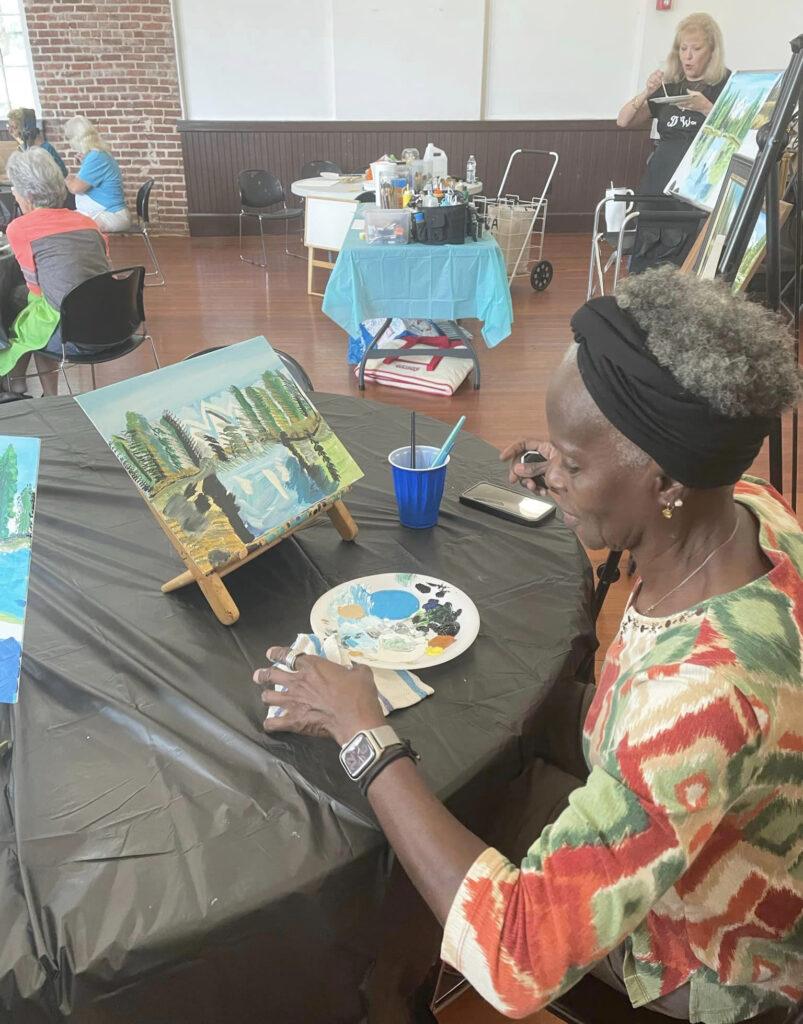 Ellen Ashdown, a member of the book club attended the first event and presented instructor Serita Gay with the stipend for the class, in which 17 participants painted in the Holy Family auditorium under Gay's careful instructions to both beginners and experienced painters. "It seemed like everyone was thoughtfully engaged in their painting," said Terry Kemp, a member of the book club. "It is a testimony to Susan's belief that everyone has an artistic spirit just waiting to emerge. Thank you to ECCC for helping to make that happen."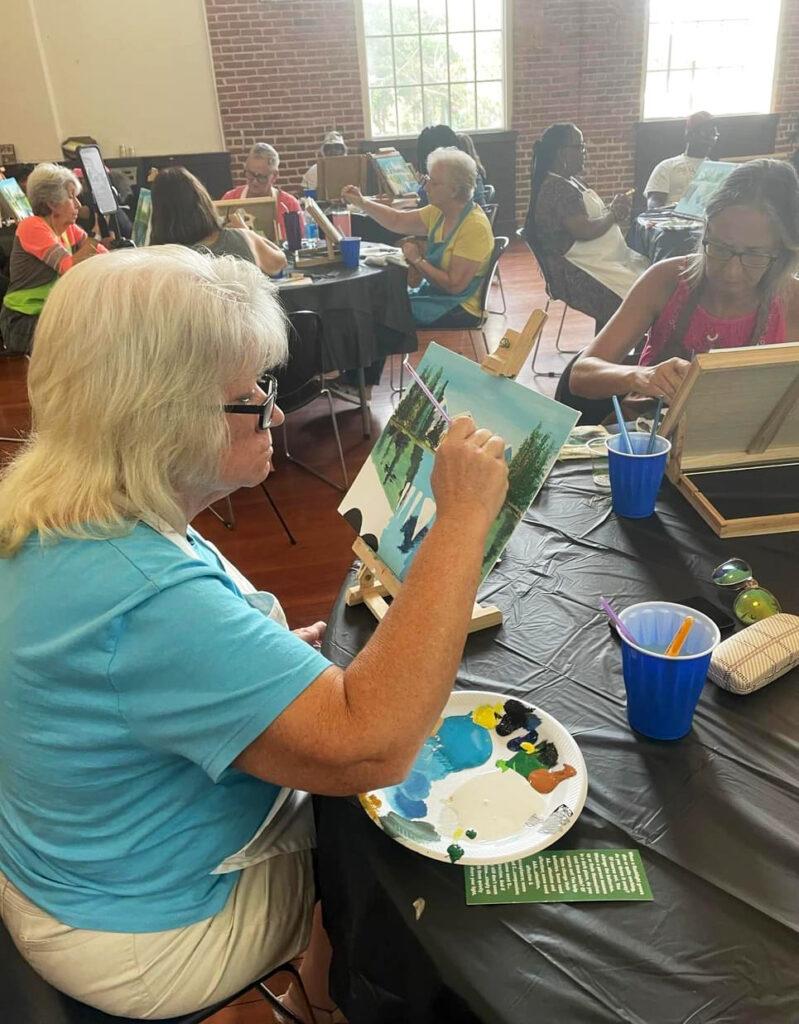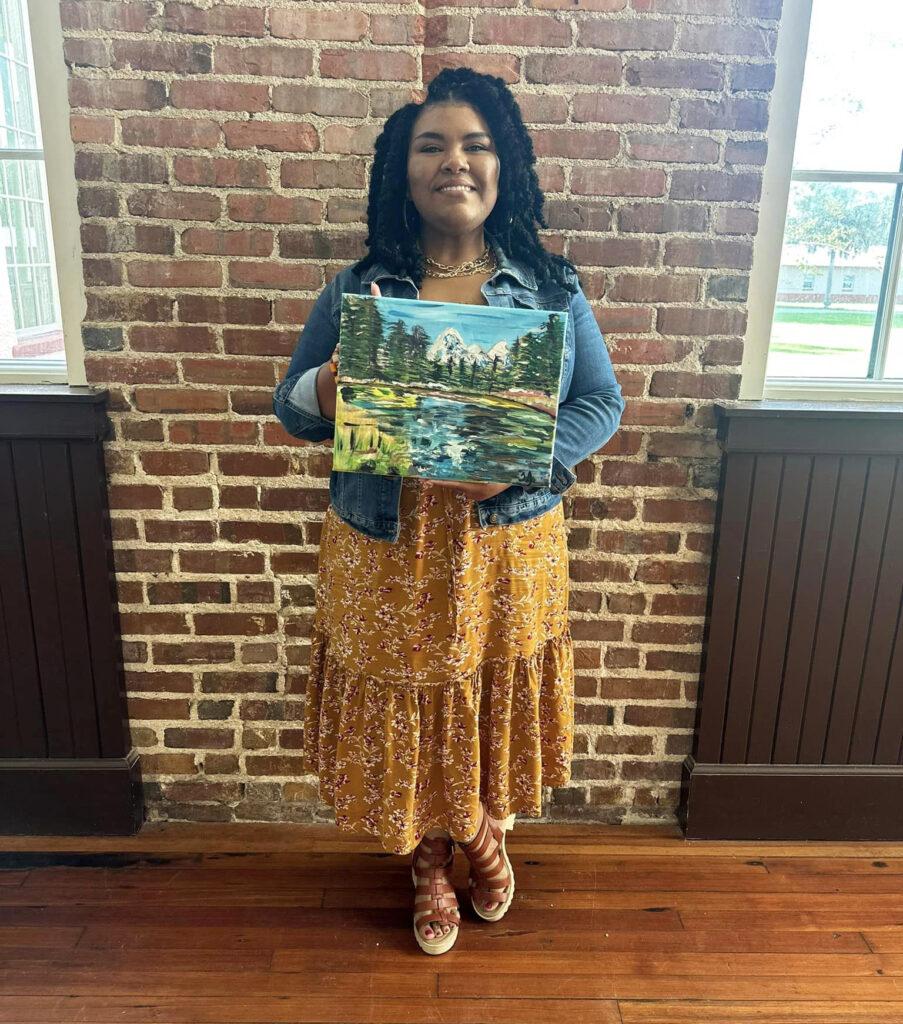 The upcoming Apalach Porch Fest on Saturday, Oct. 21 will raise funds in support of ECCC with the Ukulillies opening up the Fest at 11 a.m. at Lafayette Park. The Ukulillies practice every Tuesday at 1 p.m. at Holy Family Senior Center and everyone is welcome to join in.
ECCC is also delighted to be partnering with the Ilse Newell Concert Series as it continues with concerts at Holy Family, with details to be announced soon.
ECCC asks for continued community support to help bridge the gaps in services to those over age 65 living in Franklin County. If you or someone you know is in need of assistance, please call 850-370-0116. Also, please email ECCC at [email protected] to join the mailing list for the next workshop, which will be about nature journaling later this fall.