A day to celebrate service to country
In three separate ceremonies over two days, the county paid tribute to its veterans.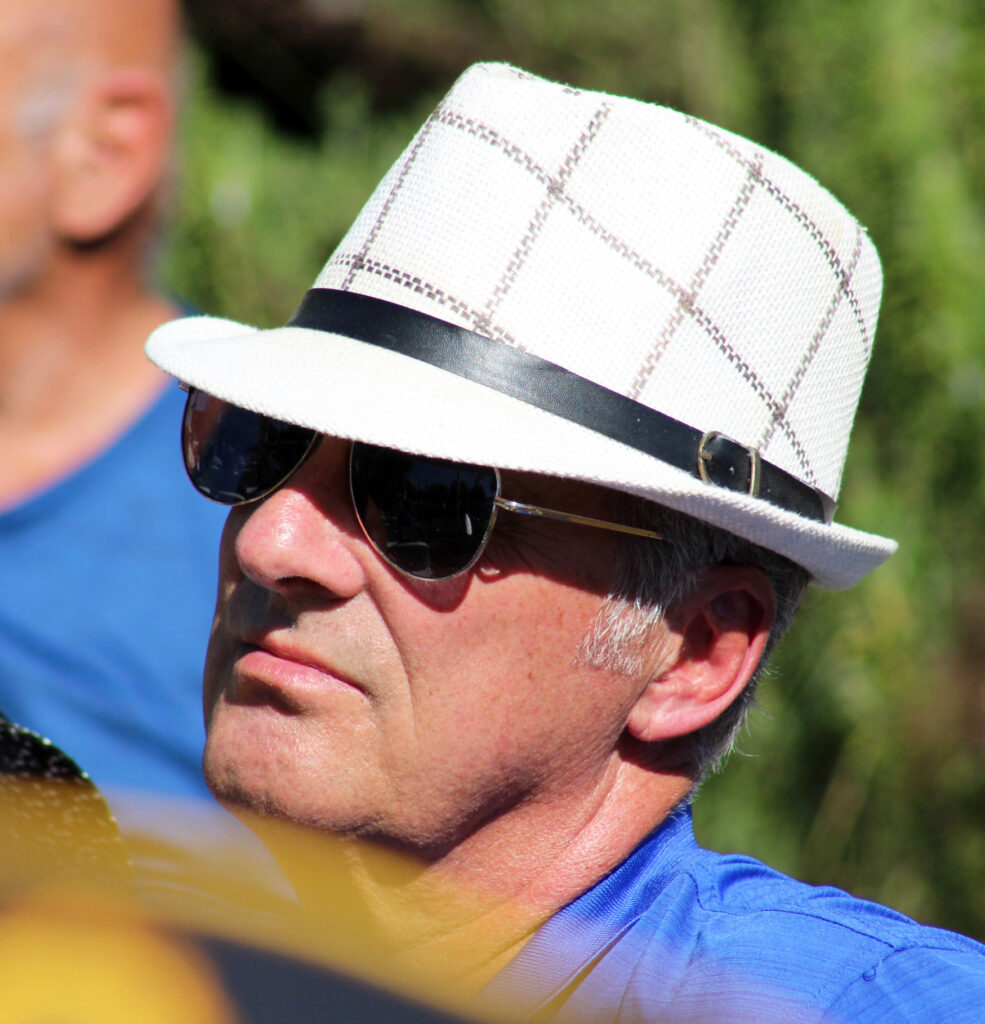 The first Veterans Day program was at the First Baptist Christian School on Friday morning, in the church sanctuary where the students there presented a traditional program of songs and readings, blending historical passages like the Gettysburg Address, the preamble to the Constitution and the Declaration of Independence with readings from the Bible, and the singing of the Lord's Prayer, Onward Christian Soldier and The Lord's Army.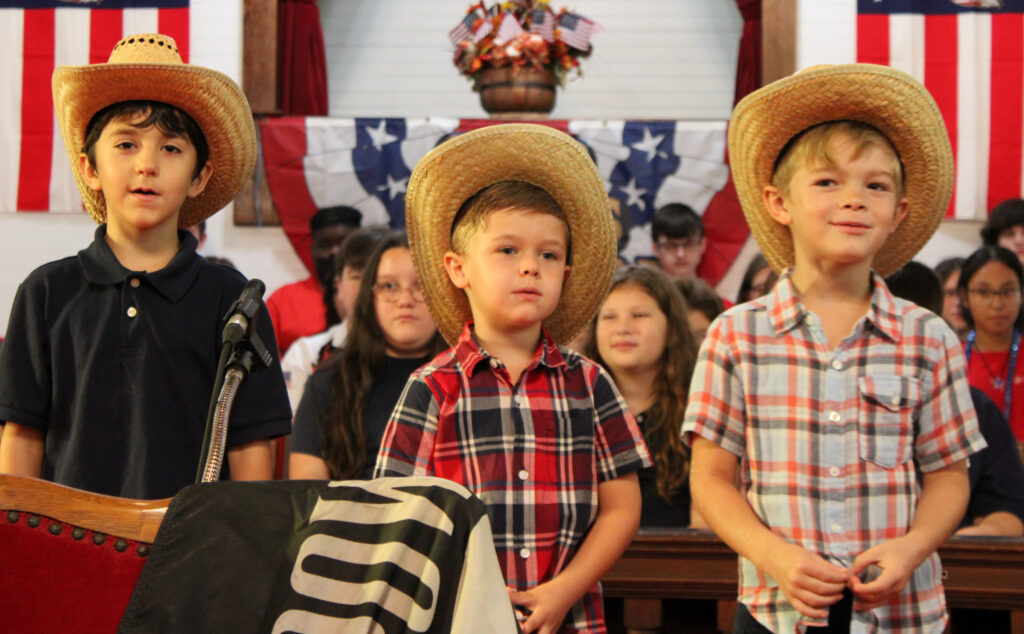 Army veteran John Guffey was the program's speaker and there was recognition of each of the service branches and the men and women in the audience that served in them.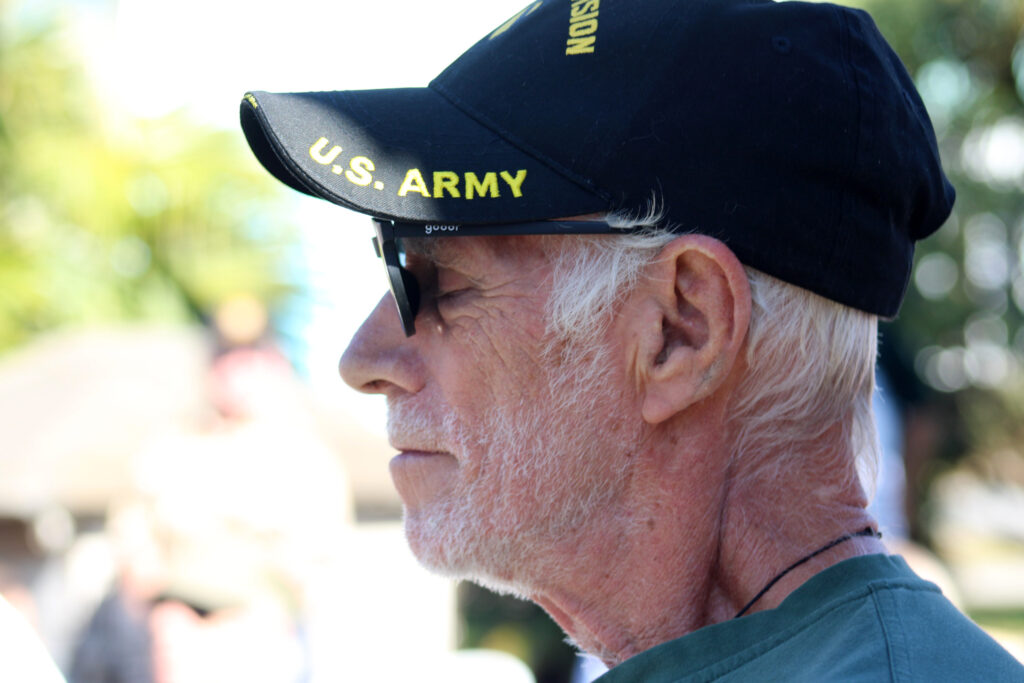 The program closed with the reading of In Flanders Fields, the playing of Taps and the singing of You're a Grand Old Flag and God Bless America.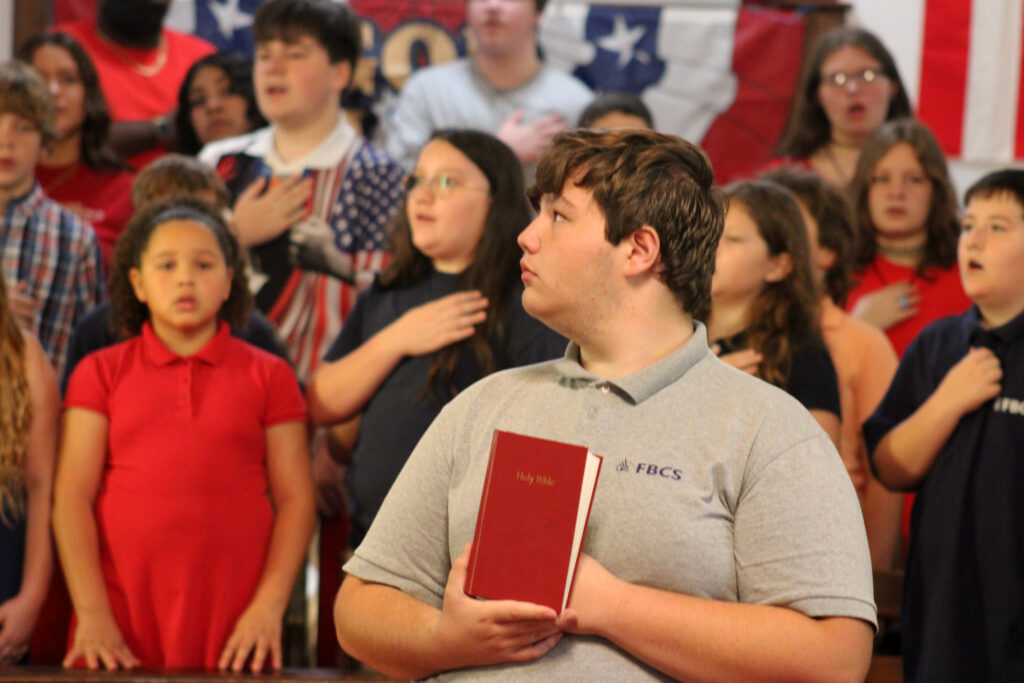 At about the same time, the Franklin County Schools and the Apalachicola Bay Charter School held their traditional combined program in the Franklin County High School gym.
The program was conducted with an air of pageantry, with the many local beauty queens each sporting their sashes and tiaras and seated prominently in front.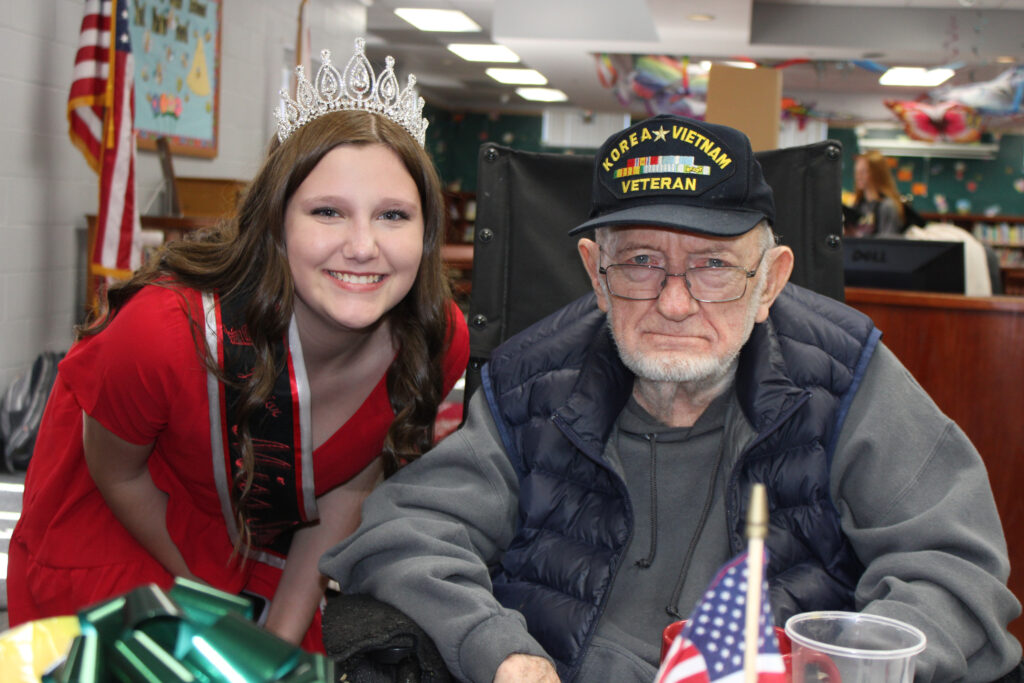 The lights were darkened during the service medley songs, when each veteran stood, creating a solemn faceless moment that testified to the service not to self but to others, and the nation, that marks the veteran's identity.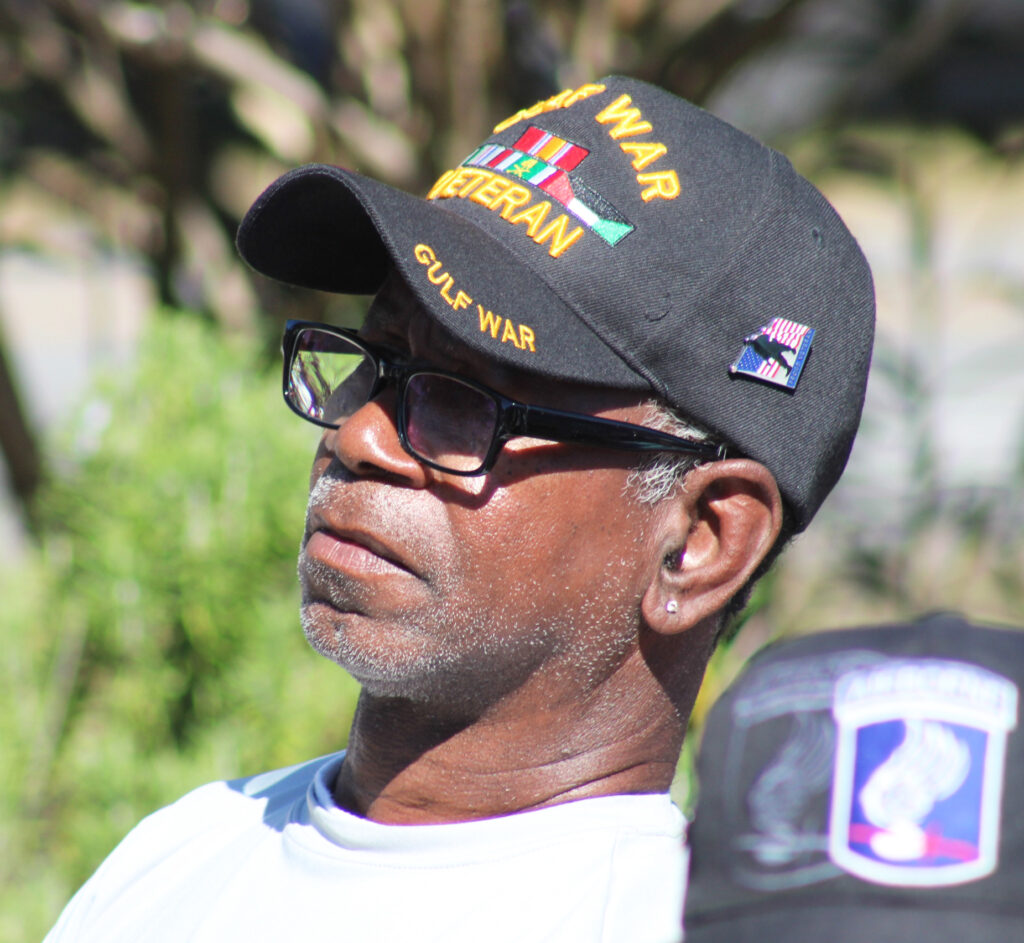 The program, conducted crisply, featured the Cadet Core, under the direction of retired Air Force Col. Christopher Anderson, They handled the flag folding and the carrying of the flags of the service branches.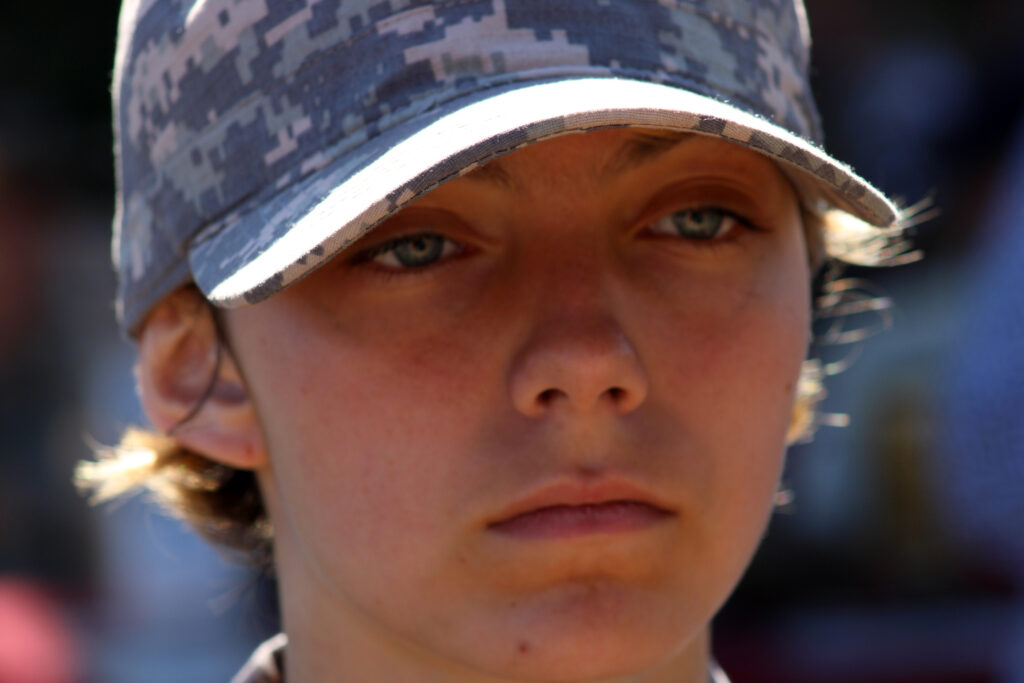 One departure from the tradition at the high school was the recitation of the Christian pledge by students from the ABC School, under the direction of Elizabeth Tipton.
On Saturday, at 11:11 a.m., the St. George Island Lighthouse was the setting for a Veterans Day program at the traditional time set aside for such a celebration.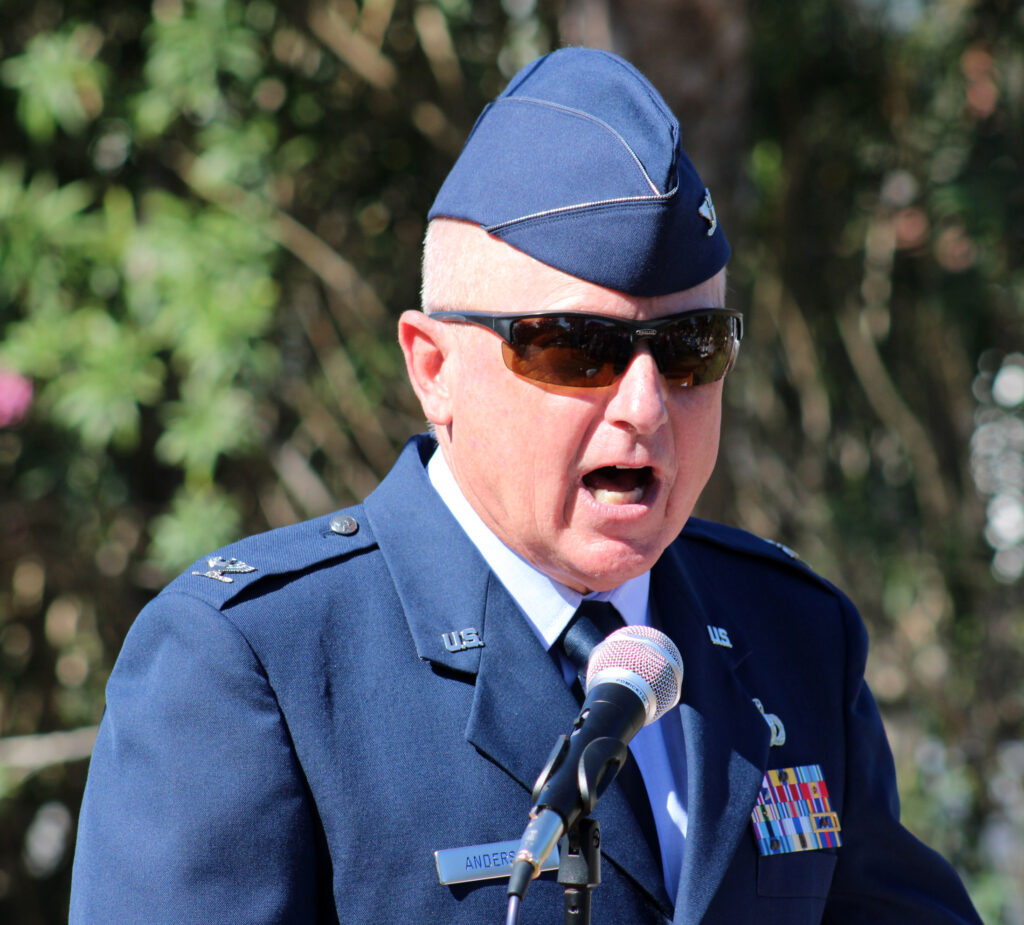 The program was organized by a partnership of the St. George Lighthouse Association, the SGI Veterans Reveille Group and American Legion Post 106 in Apalachicola. Anderson served as keynote speaker, and the Cadet Core served as the color guard.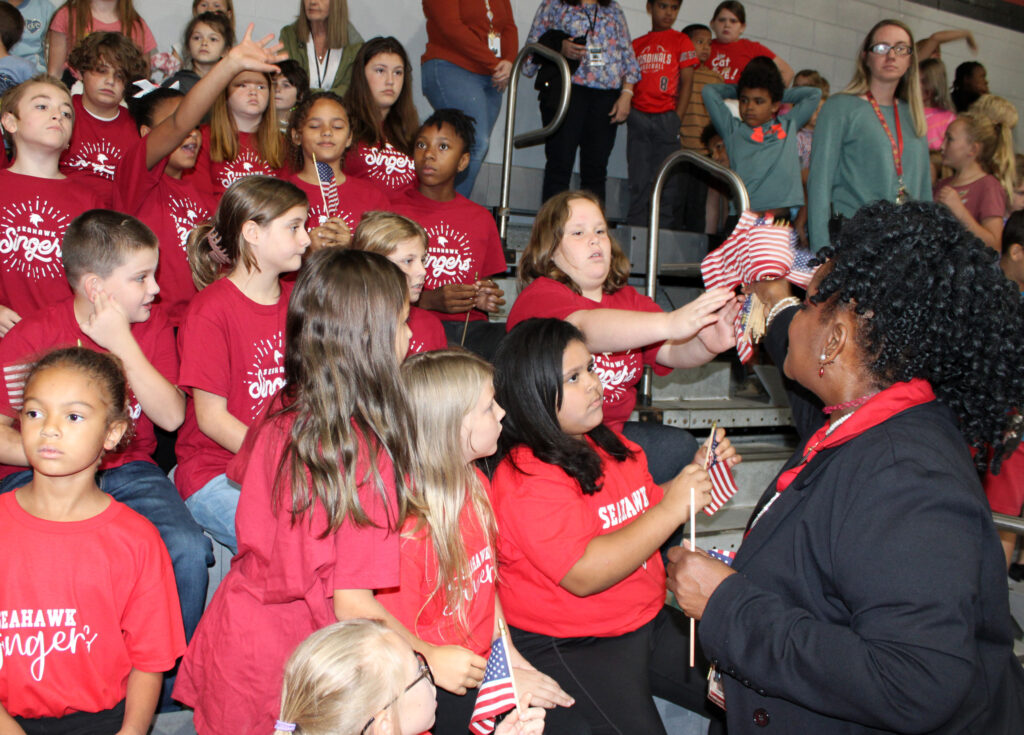 Anderson outlined the school's program and focused his remarks on personal remembrances of the veterans who had touched his life and inspired him to service.