Chili cook-off rocks the island gently
The action in the center of St. George Island was about as laid back as it comes over the course of four decades since the annual St. George Island Charity Chili Cook-off first started.
Gone were the raucous and ribald Ms. Chili Pepper and Mr. Hot Sauce competitions, or the hubbub of a live auction or the strains of rock music.
That sort of party atmosphere was enjoyed throughout the island at what has since the pandemic become the Chili Crawl, an assembly of 14 locations throughout the island where visitors can drink and sample homemade chili and listen to all sorts.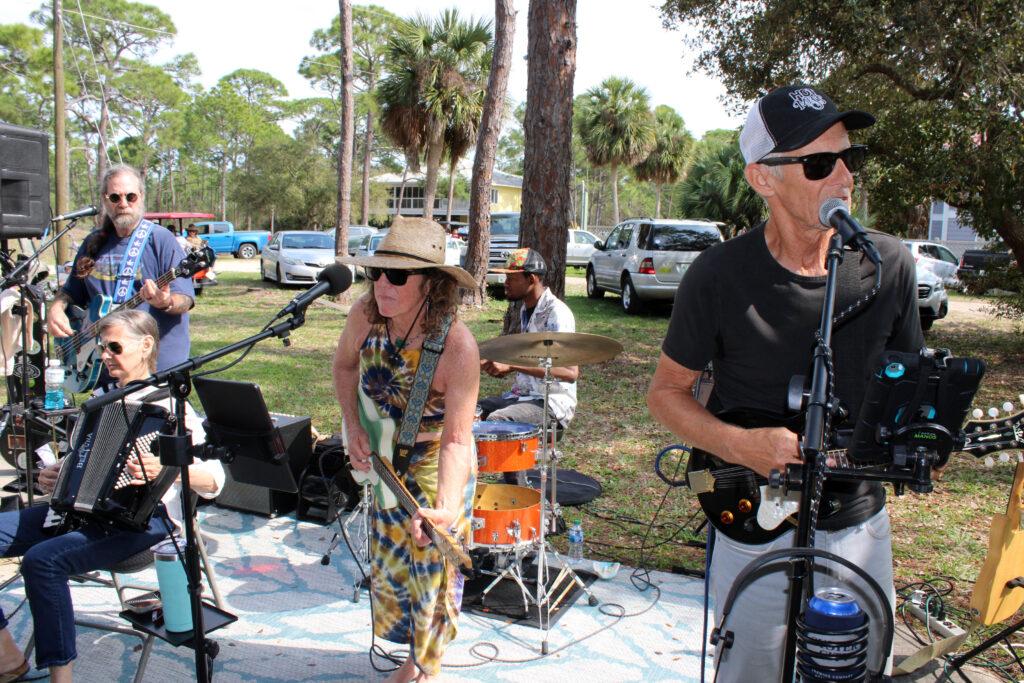 The two events have a nice copacetic relationship, leaving a quiet family-friendly atmosphere at the annual competitive cook-off, where all participants have to adhere to International Chili Society rules as they vie for a chance to compete at the world championship Beach 'n Chili Fest in Myrtle Beach, South Carolina in September.
The St. George Island Volunteer Fire Department hocked their foods and swag as the 17 contestants prepared their beanless chilis in the parking lot adjacent to Lighthouse Park.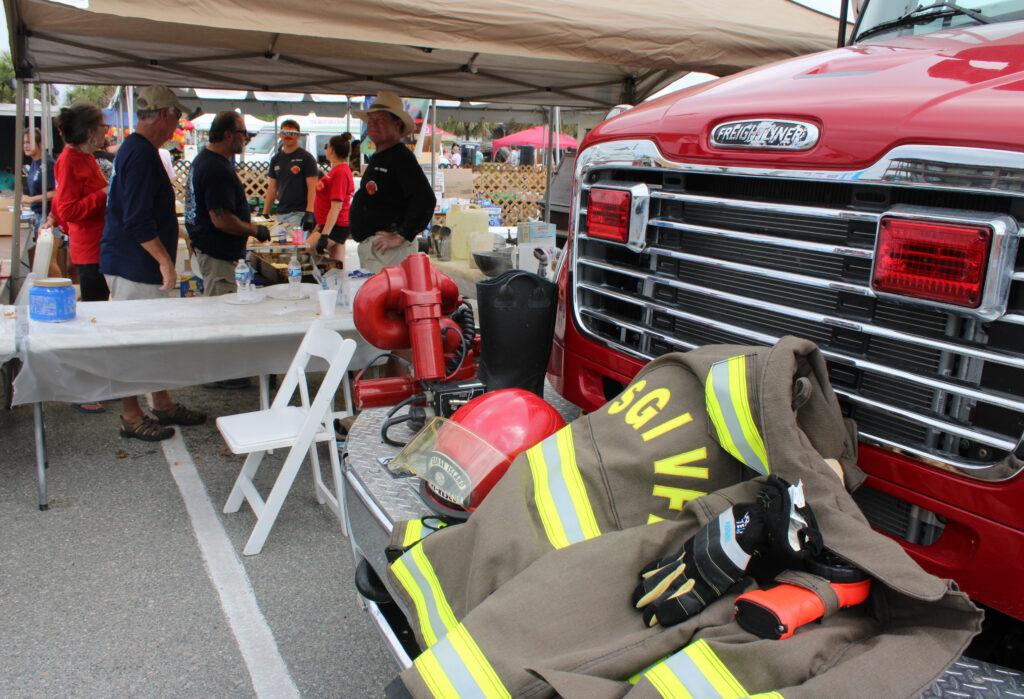 Some of the longest-standing teams, such as Lighthouse Chili, which has made iot a family tradition for the past 18 years, was there, with Tallahassee's Alyssa and Randy Grant, and their daughter Madison, 5, and Elliott, 5 months, together with the Short family, from Atlanta.
Team Water Dog, which has also competed for 18 years, was there, led by Chuck Stubbs and St. George Island's Leslie Fennell, as well as Dana Kelly, from Mad Cow, another nearly two-decade competitor.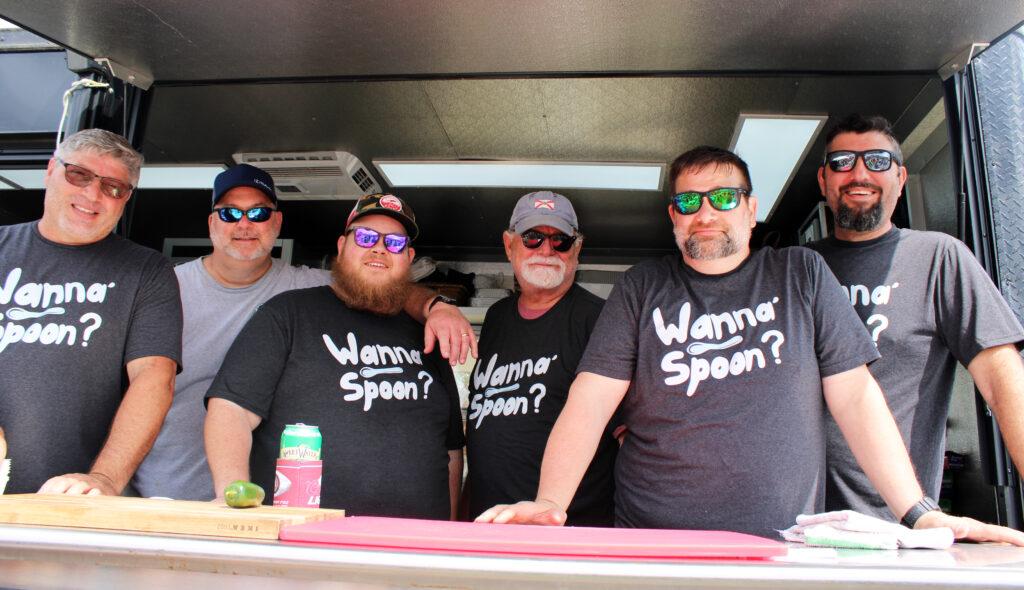 There were the newer crews, like Team Lucky, from Americus, Georgia, who have been coming since 2017, and there was the Grill Deal, from Lake Blackshear, Georgia, who have competed for four years, and several other newbies.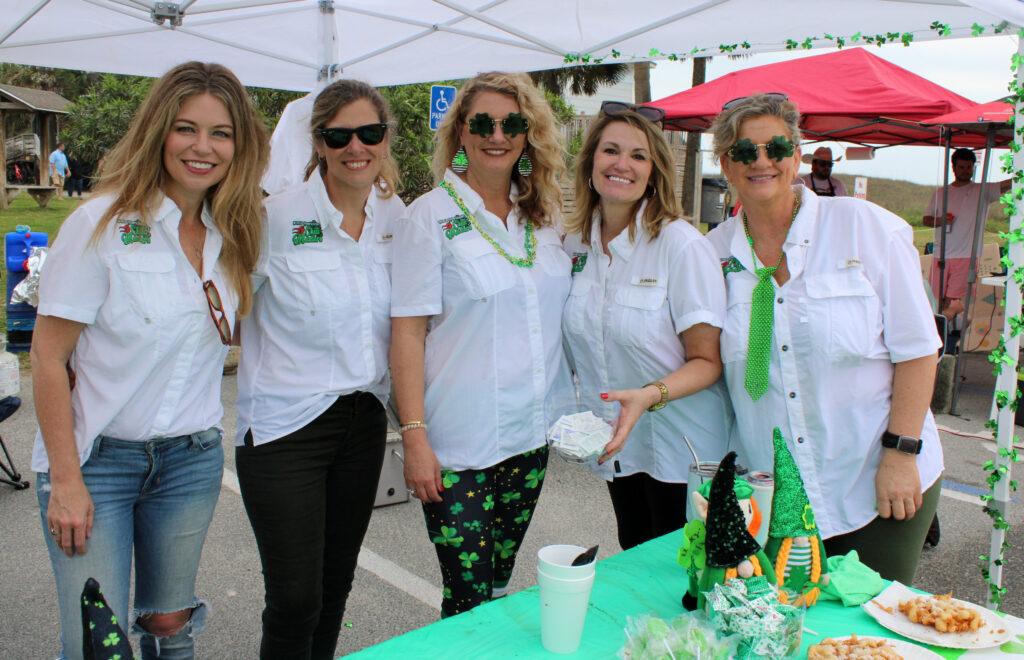 And of course there was the Spice Boys, from Huntsville, Alabama back for their 12th year, as they hoped to follow up on their sweep last year of all three of the top prizes.
And they very nearly did that.
Volunteer Sheryl Clouse, who runs the cookoff's online silent auction on Facebook, made the announcement of the decision reached by the judges.
In third place was Bobby Grubbs, from Team Big Shots, and then came second place and it was Spice Boys I, the chili prepared by Scott Abercrombie, alias Mark Honcho.
In first place was Spice Boys III, the chili prepared by J.G. Carver, alias Mongo Faya.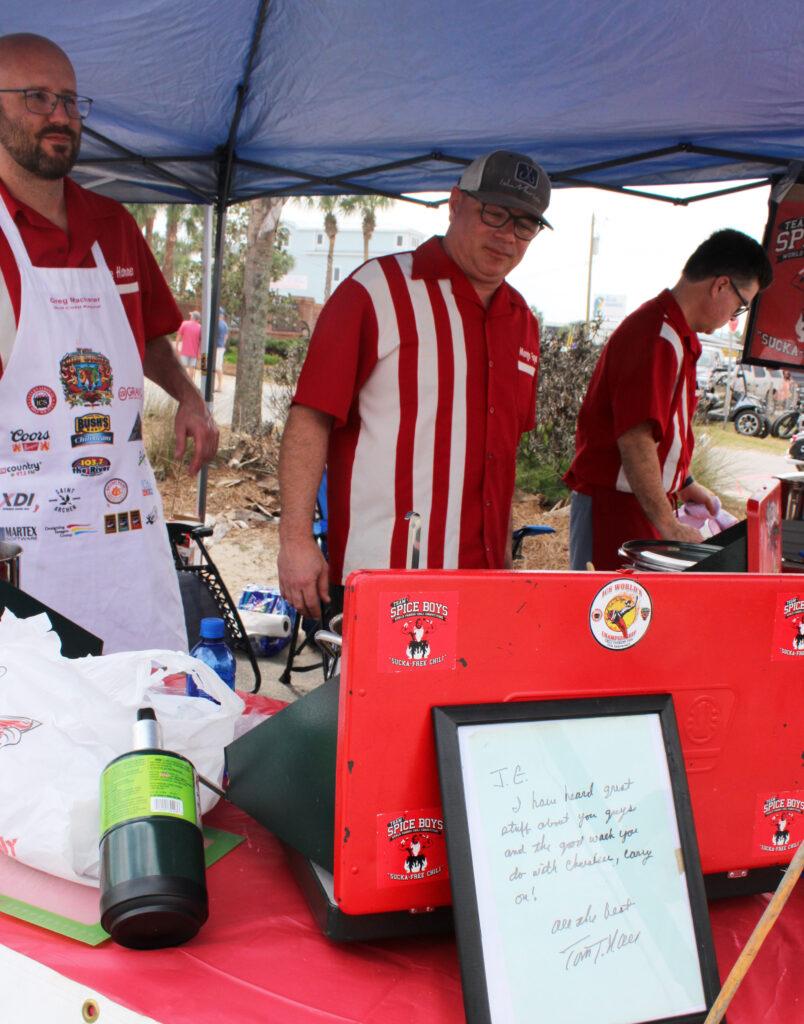 Carver had been running late so he skipped past a browning meat step. "Now I have to rethink my whole process," he said.
The High Yield award, which goes to the team that raises the most for the fire department, went to Water Dog.