Five Seahawk seniors treated to special night
It was a small town spectacle, a chance to honor the five members of the Franklin County High School Class of 2023 who have meant a lot to the success of the Seahawk baseball team.
The field was marked with their numbers, each received a gift bag complete with a bright red handcrafted bat, and each walked together with their parents beneath a gauntlet of their teammates' raised bats.
Seniors Chase Crum, Evan Stanley, Dane Mallon, Wyatt Abercrombie and Mason Moses then all played a part in putting the topping on the March 27 evening, as the Seahawks no-hit the Wewahitchka Gators 15-0.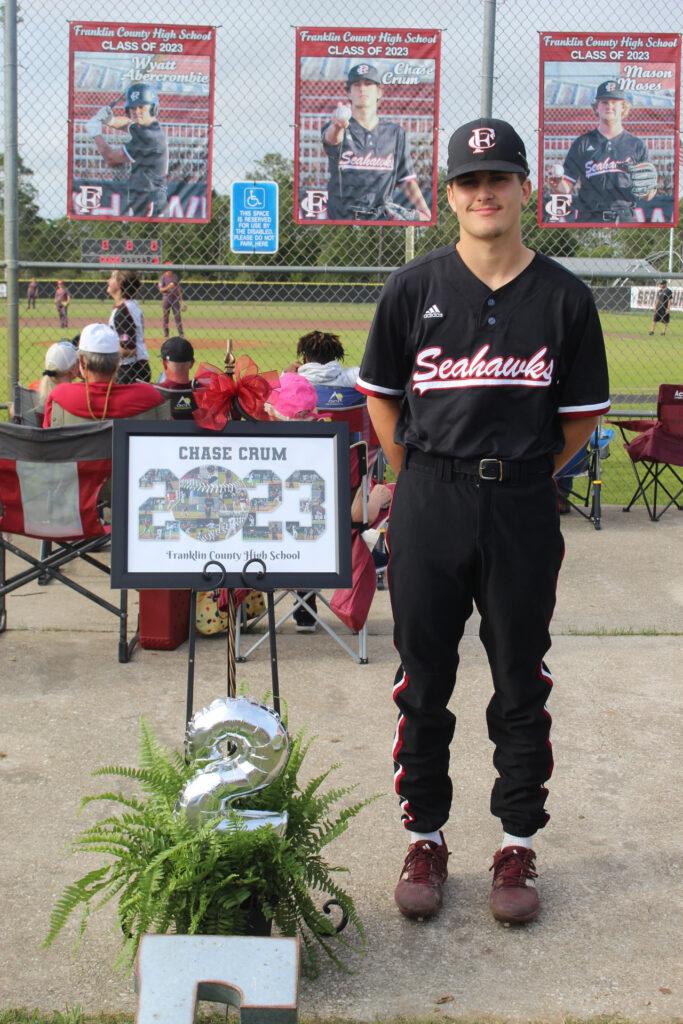 Stanley started the game and went two innings, striking out one and walking one. Junior Brayden McCall got to close it out, striking out one in the top of the third, as the game ended by mercy rule.
"Always nice when you don't give up a run," said coach Kevin Cox. "They pitched well and we made the plays behind them. We scored early which is always a plus."
At the plate the Seahawks were led by Mallon and juniors Cody Abercrombie and Will Luberto who all had multiple hits and multiple runs batted in. 
"A good win over a very young Wewa team," said Cox.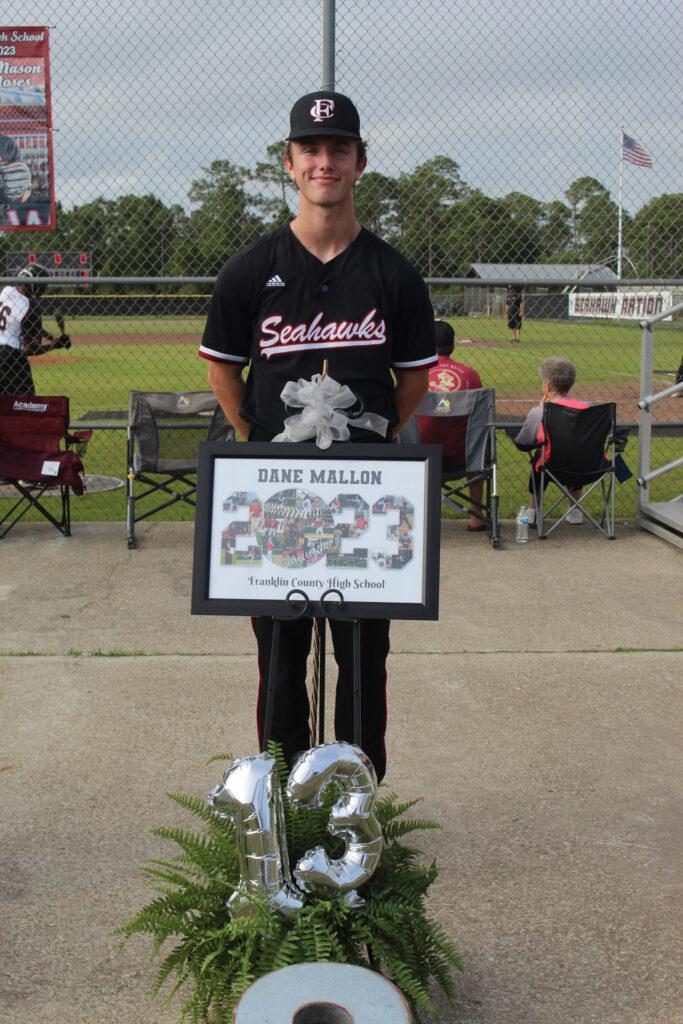 The following night in Port St. Joe turned out to be a much different affair, as the Seahawks fell 4-1 to the Tiger Sharks.
"It was a game where we played about as bad as we are capable of," said Cox. "We pitched well enough to get a win but that was about it. There's no other way to say it. We were not disciplined enough at the plate and made costly routine errors in the field. You can not beat anybody making those mistakes, especially a good team like St Joe."
Senior Wyatt Abercrombie had the only hit of the night, a triple in the top of the fifth to drive in junior Will Luberto. The game was tied at one with Port St. Joe batting in the bottom of the fifth when an error scored one run for Port St. Joe.
Mallon started the game and gave up four runs and one hit, while striking out seven and walking one. Stanley closed out the game by striking out two and walking one.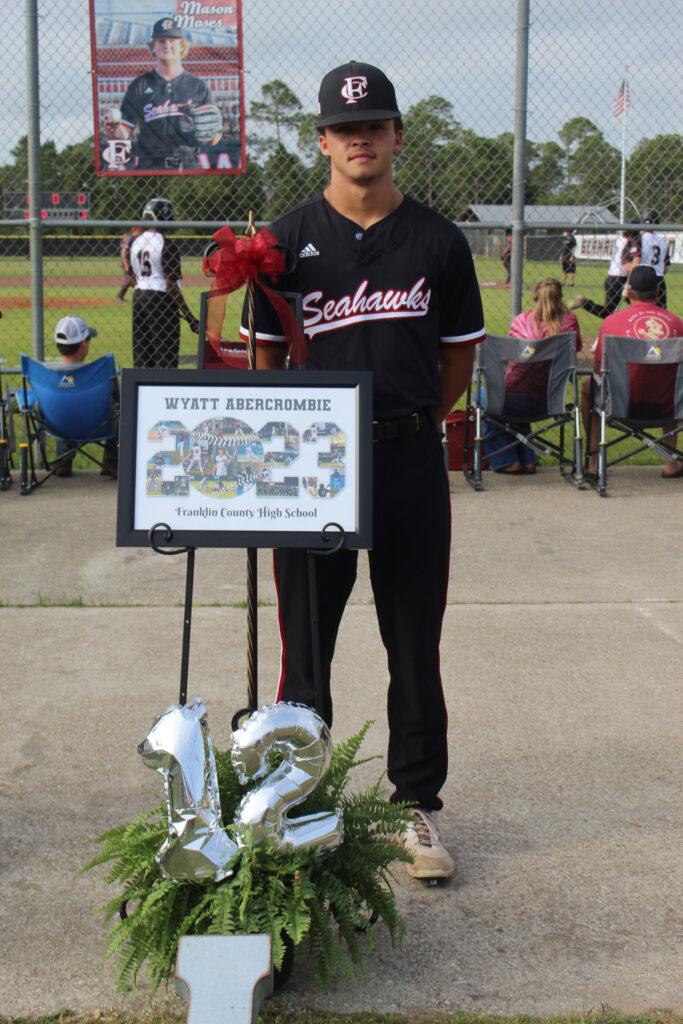 Fisher Vandertulip got the complete game win for Port St. Joe, striking out 11 and walking one.
"This was a game that does not show how good we are but a game where we need to learn lessons and clean things up," said Cox.
On Friday at home, the Seahawks got back on track with a 9-4 win over the Maclay Marauders.
"This was a bounce back game where I wanted to see us come out early and play well," said Cox. "Unfortunately that's not what happened. We made some mistakes and allowed Maclay to score three runs in the top of the first. Junior Cody Abercrombie was on the mound and did not have his best stuff but he was able to compete and then go four-and-two-thirds innings, only giving up four runs. Just a gutsy performance from him."
Abercrombie finished by giving up just three earned runs on three hits, striking out seven and walking six. Senior Evan Stanley came in and closed things out. "He was just outstanding, giving up no runs with two strikeouts and two walks," said Cox. "He came in for Abercrombie in the top of the fifth in a jam and got a crucial strikeout to maintain our lead. Just a big-time pitching performance when we needed it the most."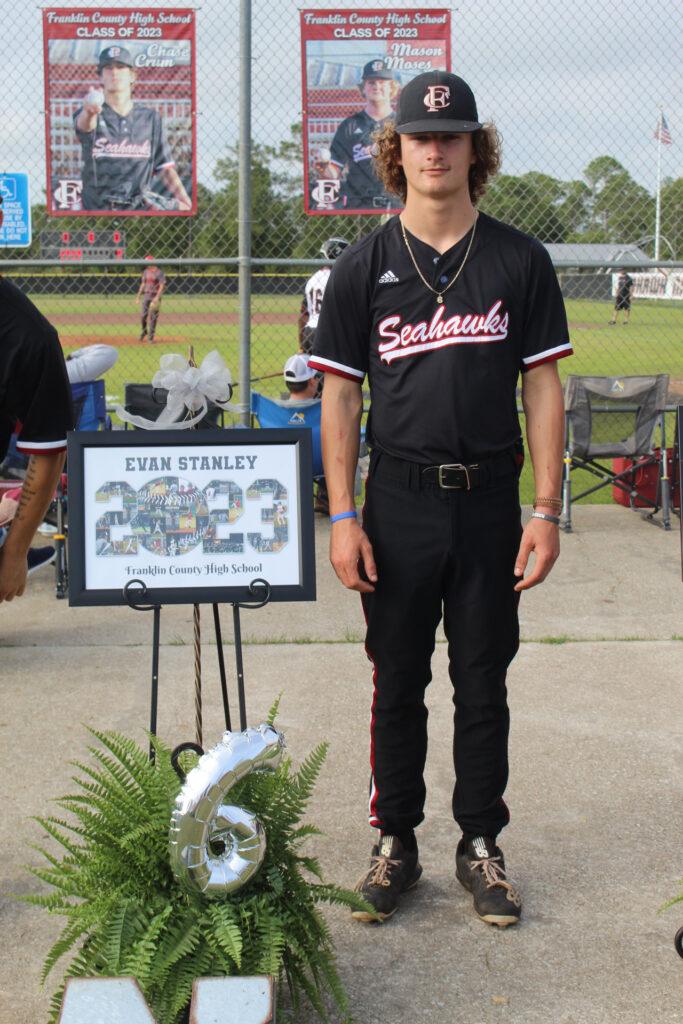 Coming off a tough loss, and falling behind 3-0, the Seahawks struck back with four runs in the bottom of the first.
"What I will take from this game was our ability to fight back from early adversity," said Cox.
Bentley got the first big hit with a single that drove in three runs, with Stanley taking home on some heads-up baserunning. Senior Wyatt Abercrombie came up with another big hit in that inning that gave Franklin County the lead for good, with a single to score Bentley.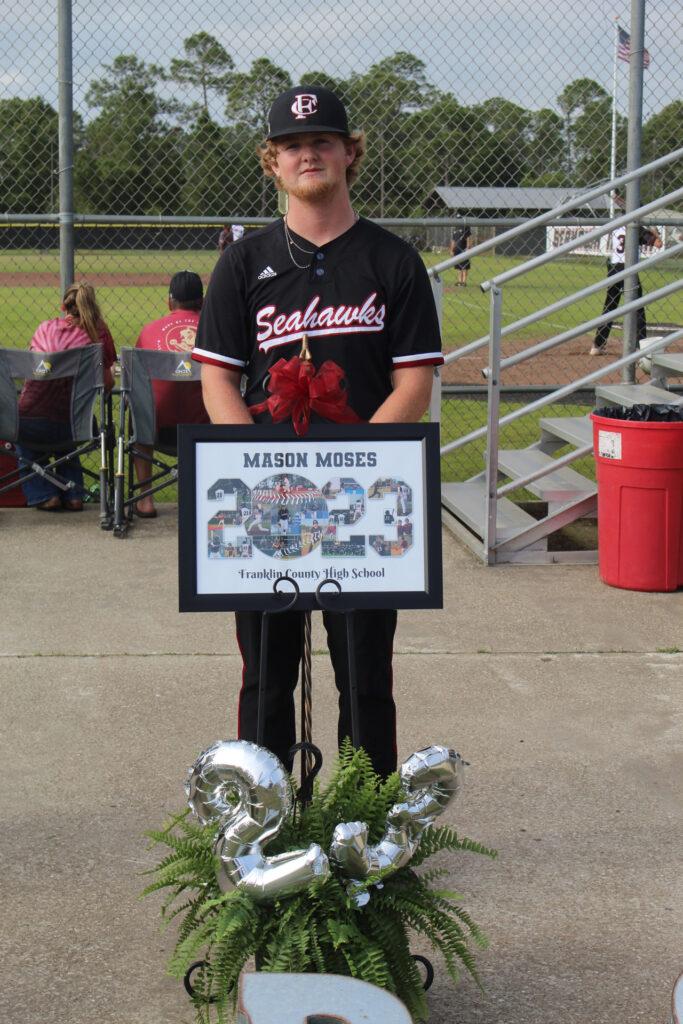 Cody Abercrombie had multiple hits in the game including a double in the fourth to drive in a run. Stanley and Bentley each had one hit and three RBI, while Crum, Wyatt Abercrombie and junior Chase Millender each had hits.
"In the end a good team win and one over a very good Maclay team," said Cox. "A much-needed win heading into a tough stretch next week with three games against very good teams, two of these games on the road. I'm proud of the team and all of our goals are still right there in front of us."