Students demonstrate art of public speaking
The two judges, Apalachicola librarian Lucy Carter, and Carrie Jones, environmental supervisor with the Florida Department of Agriculture and Consumer Services, were seated promptly before the 9 a.m. start of the district-wide 4-H Public Speaking Competition Friday.
A large number of parents were in their seats as well in the meeting room at the UF IFAS extension office across from the Mill Pond.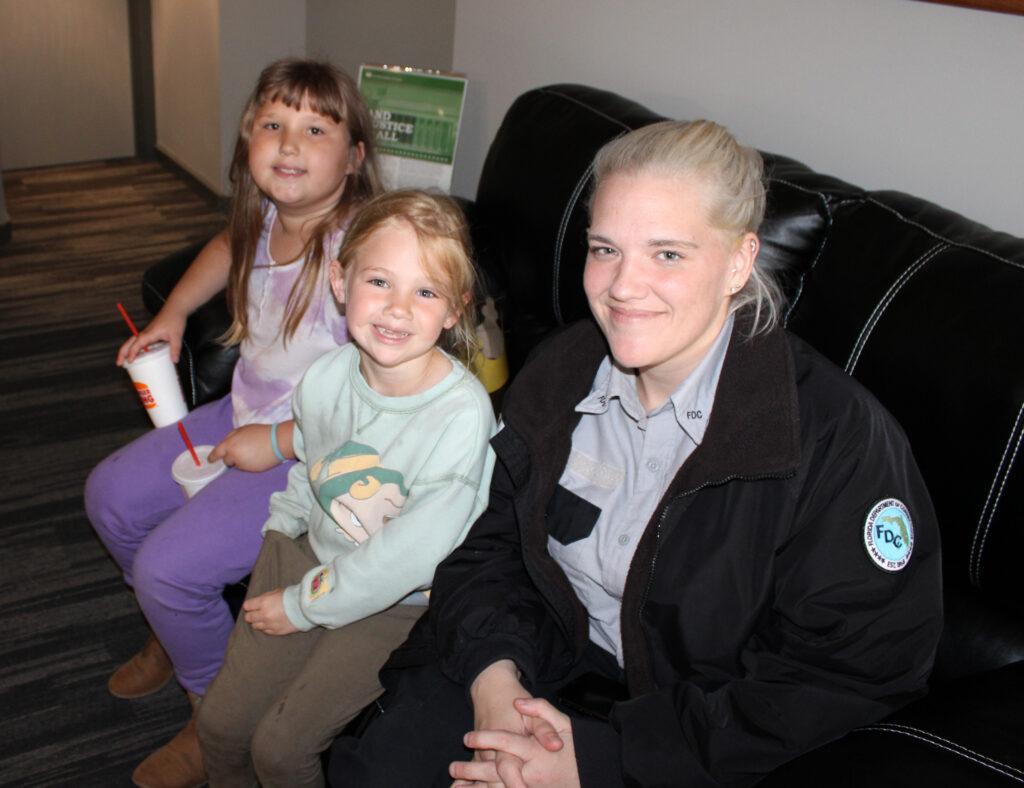 Twenty students, from the fourth, fifth and sixth grades from all three schools in the county, as well as homeschooled students, were seated in front, ready to deliver their two- to three-minute speeches.
UF IFAS Franklin County Extension Director Erik Lovestrand welcomed the attendees, gave a history of the competition and it was time for the students to step forward and each deliver their remarks from the podium.
The first division was that of the fourth and fifth graders.
From the Apalachicola Bay Charter School would be Zara Carter speaking on "The Balance of Trust," Ezra Hernandez on "A Trip to Grandma's House," and Kai Rodriguez on "A Day of Skiing."
From the Franklin County Schools were Myleigh Beasley, delivering remarks on "Vacations," October Barnett on "Laughing," and Jahzzara Aguirre on "Pandas."
From the First Baptist Christian School stepped forward Logan Fuentes on "My Spanish Heritage," Kairi Trest on "Feisty Fur Balls," and Logan Gormley on "World War II."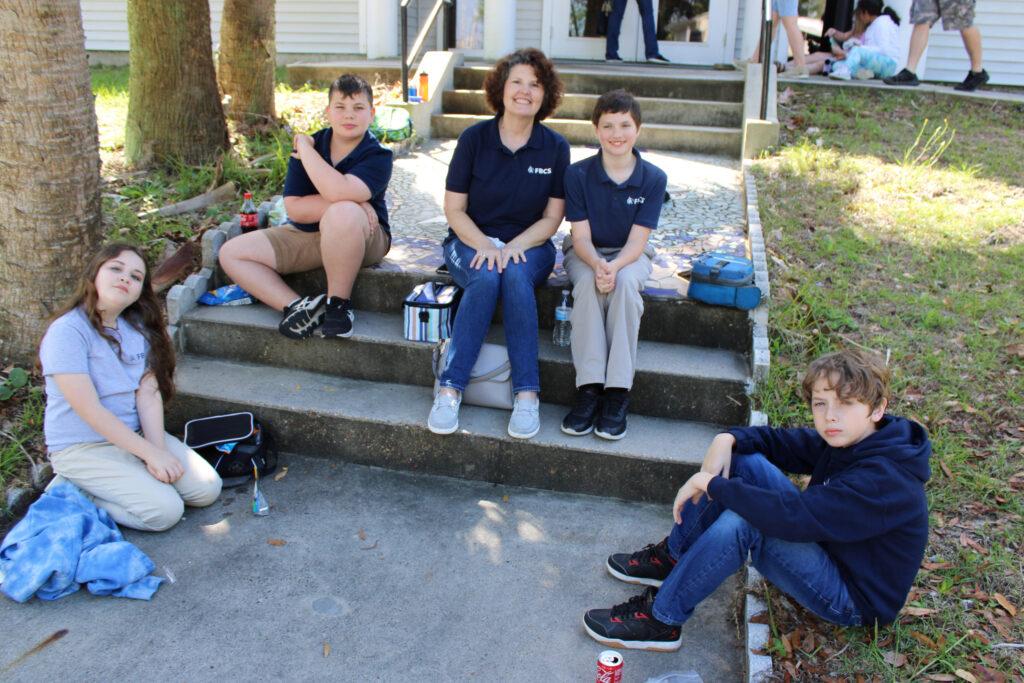 The two homeschooled students taking part were Emma Acree, speaking on "My Dog" and Joshua Allen on "Astronauts."
After a random drawing determined the order of speakers, the students came forward to speak, banishing their fears and delivering their words crisply and enthusiastically.
Following a lunch break it was time for the sixth grade division.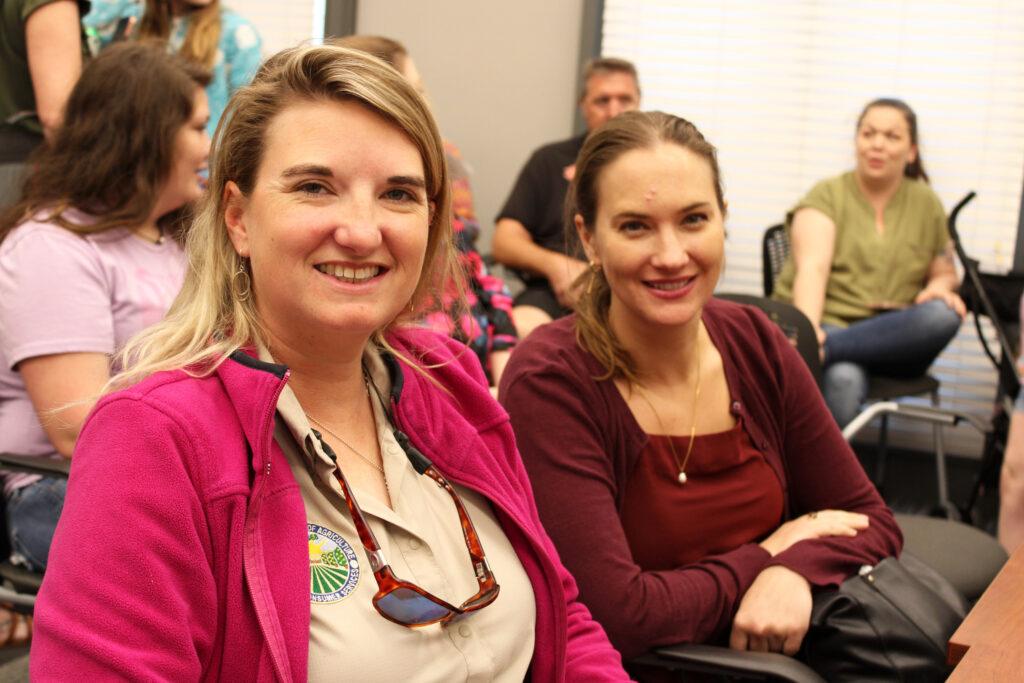 From the ABC School spoke Ava Everett, on "Being An Identical Twin," Zoe Everett on "Why School Should Have a Later Start Time." and Easton Johnston on "My Daily Life."
Qualifying from the First Baptist Christian School were Nathan Ray, on "U-Boat History," Ella McClain on "Panama City Beach Vacation," and Montez Ray on "My Trip to Lakeland," although McLain and Ray were unable to attend the district competition.
From the Franklin County Schools, competing were Ethan Shiver, on "Basketball," Nevaeh Sims on "My School" and Lilly Rotella on "Plastic Waste."
Following the long morning, Lovestrand and administrative assistant Michelle Huber awarded the top three speeches in each group
Among the fourth and fifth graders, the winner was Logan Fuentes, with Joshua Allen second and Kai Rodriguez third.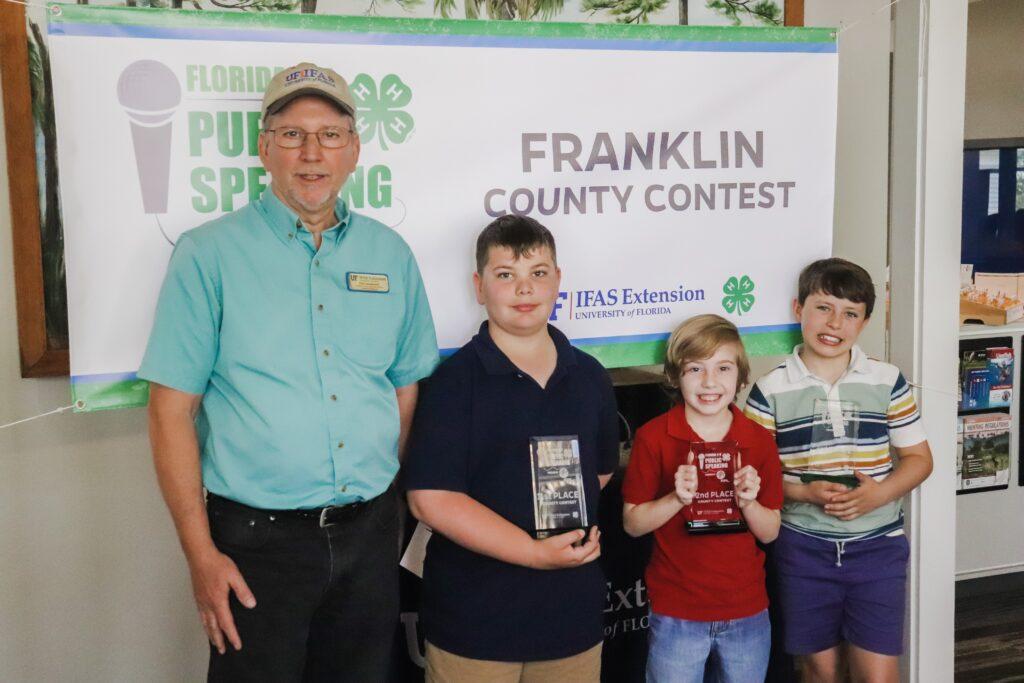 Among the sixth graders, the winner was Ava Everett, with Zoe Everett second and Nevaeh Sims third. Ava Everett and Fuentes each received a full scholarship to 4-H Summer Camp at Camp Timpoochee and will advance to the District 3 competition in Wakulla County on April 22.