Doors open for fighting addiction
For the time being, it's 5,500 square feet of space so new and unused you can smell the fresh paint and freshly laid carpet inside, and eye the brownish squares of sod and spotless asphalt parking spaces outside.
The toys and books in what will be a supervised visitation area are intact and unstained, an undisturbed place where parents and family can work at untangling them from the court-sanctioned child dependency situation they've knotted them in.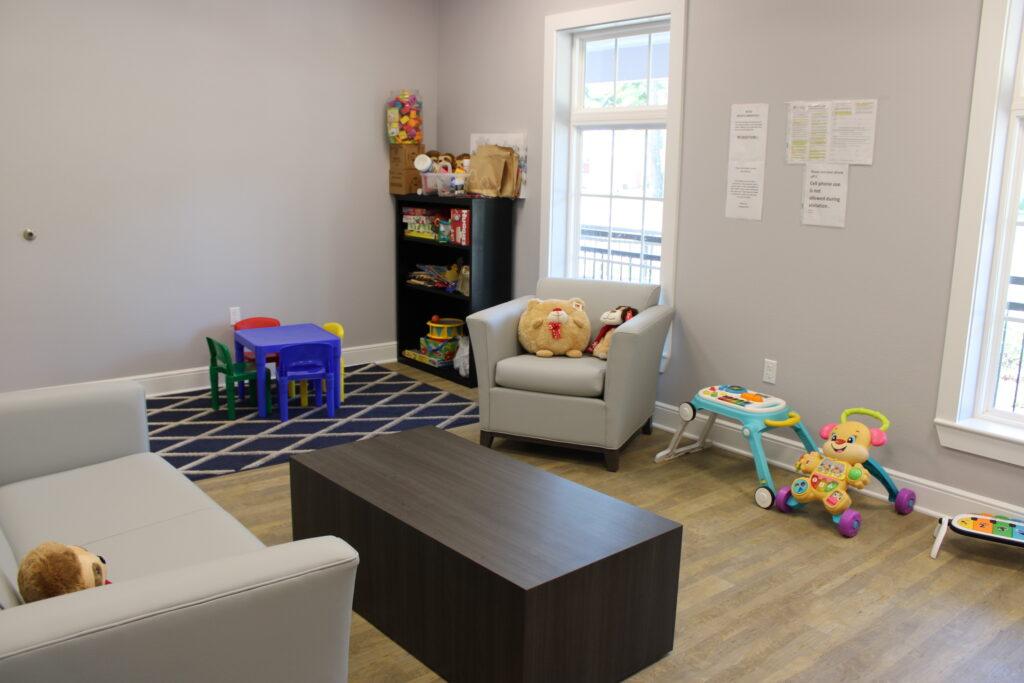 After almost two years since DISC Village broke ground on a new Franklin County Human Services Center at 150 10th Street in Apalachicola, it opened softly March 9, saving the formal ribbon-cutting until after the legislative session in Tallahassee.
Construction by Crawfordville-based Perez Construction Inc. ran about $2 million for the Big Bend based non-profit behavioral health provider.
To operate the center, DISC Village is in partnership with Northwest Florida Health Network, a private not-for-profit organization that serves as the management agency for millions in federal and state child protection and behavioral health services dollars across 18 counties in northwest Florida.
Those monies help offset the cost of treatment, so while private insurance is sometimes used, most of the clients will be charged according to a sliding scale.
Mike Watkins, CEO of NWF Health Network, would like to someday see a pediatric health clinic, run by a federally qualified health center, to co-locate there a couple days of week. "I think there's a synergy," he said.
But right now, atop the agenda of immediate objectives is to ramp up the fight against the scourge of substance abuse with outpatient counseling for those in need in Franklin, Liberty and Gulf counties, which fall a bit too far away from DISC Village's existing offices in Crawfordville and Gadsden counties.
It's all about a second phase of treatment, not the sort of medically-supervised detoxification found at the Kolbe Clinic program just brought in at Weems Memorial Hospital.
"There we're talking about detox, when people are on a binge and they have to detox," said John Wilson, CEO at DISC Village. "We're at the next phase of it where there are really long-term services."
This means that for people struggling with addiction to meth, opioids, painkillers, alcohol, even marijuana, there will be an array of options.
Right now there are two full time staffers, Melissa Maddox-Reeves, the center's program manager, and Crystal Strahan, the administrative assistant, but the center plans, as activity ramps up, to add a full-time counselor, full-time case manager and a certified peer specialist, someone who has been through recovery or may have had an issue and understands the course of addiction.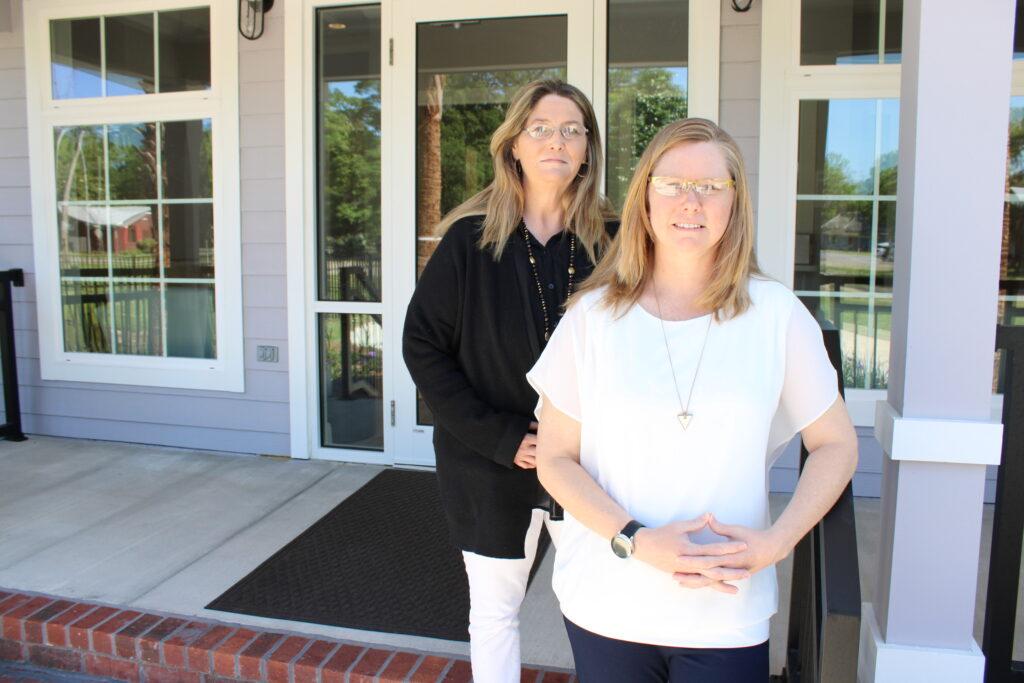 "You want somebody who has talked the talk and walked the walk, and has a real-life understanding," Wilson said.
The first step is determining what the client – and they can be either an adult or a juvenile – needs in terms of services.
In some cases that can be as simple as education, and in others regular therapy sessions, and in the most serious ones, a referral to DISC Village's inpatient treatment center in Woodville, where it takes a good six to nine months to pry that money off a back for good. That facility can accommodate male and female adults, and pregnant women or with children up to age 1.
The center in Apalachicola can administer injectable medicines, such as naltrexone, brand name Vivatrol, used once a month to aid in subsiding the need for opioids or alcohol.
"Whatever comes through our front door we're ready to deal with issues," said Wilson. "We need to make sure we can provide services as best we can. Our obligation is to make sure we can connect.
"People work through issues at different paces," he said. "Some people are very successful, some people it takes two or three times for them to be successful.
Everybody's different, our goal is to find what works for them. It's about all working together, and at the end of the day it's their treatment and their lives."
The center will work closely with Sheriff A.J. Smith's anti-drug outreach but Wilson stressed the center is not just an extension of the jail.
"Everybody that comes to see us is protected by a federal statute," he said. "It requires complete confidentiality, we can't release any of their information."
In addition to substance abuse matters, there will be a lot going on at the new center with court-sanctioned child welfare matters.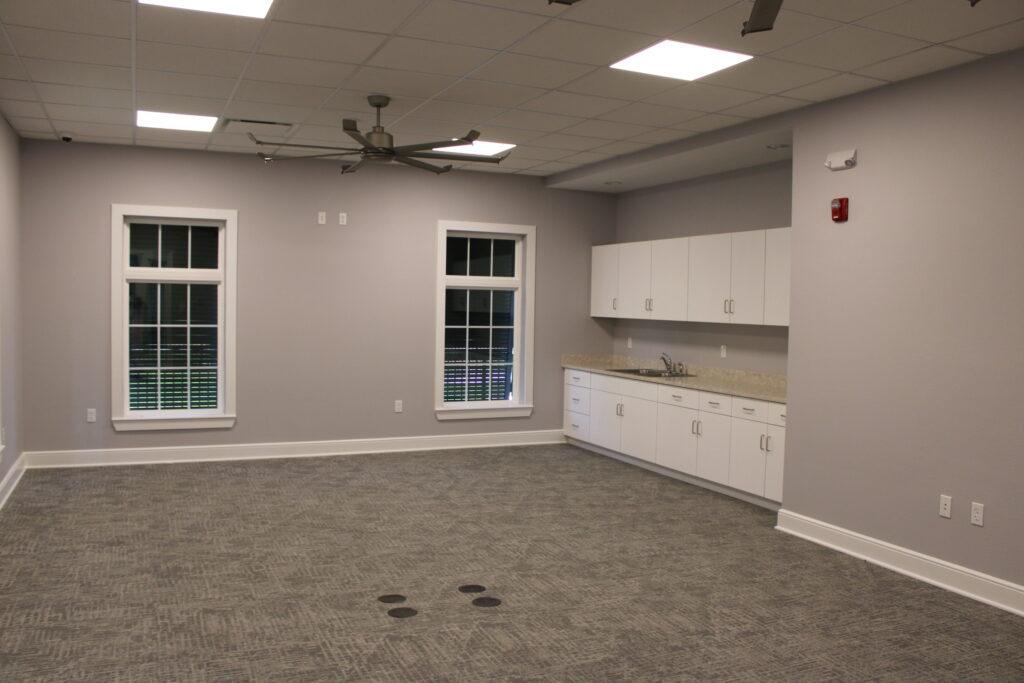 If a child is apprehended by deputies or police, they are screened at a juvenile assessment center, and if they score high enough in terms of the severity of the situation, they go to the Department of Juvenile Justice's detention center. But if they don't score high enough to be detained, they receive a notice to appear in court.
Or for low-level misdemeanors which may not warrant criminal justice system involvement, the sheriff's office can issue a civil citation, for a specific charge approved by the state attorney, school resource officer or sheriff, rather than arrest the child
These matters then will go to this center's case management staff and the family, and into finding ways to resolve the matter, whether through sanctions, community service, an apology letter, coursework in anger management or subsequent counseling. All that would be taking place at these new offices.
Watkins said there has been no movement on plans to move forward on phase II to create an inpatient treatment center on the site. "It's been approved and zoned but we haven't started construction," he said.
The new center is currently looking for individuals to take part in internships. Its hours are Monday through Friday from 8 a.m. to 5 p.m., and closed weekend. For more information visit www.discvillage.org or call 850-653-1200.