Big night on the diamonds for Seahawks
Both the Franklin County High School varsity baseball and softball teams opened the post-season Tuesday night with big wins.
After sustaining two regular season losses to the Port St. Joe Tiger Sharks, the Seahawks triumphed at home 9-1, in a must-win game for keeping their tournament hopes alive.
In Blountstown, the :Lady Seahawks downed the Bozeman Lady Bucks 8-2, setting the stage for a showdown Thursday night between eighth-ranked Franklin County and the fourth-ranked Liberty County Lady Bulldogs, who advanced with a 6-5 win over Wewahitchka Tuesday night.
The crowd was robust on the diamond at Franklin County High School, as the Seahawks jumped to a 3-0 lead in the top of the first, after senior Dane Mallon got the first hit of the night, a single to right field, followed by a walk to Cody Abercrombie.
Evan Stanley's single to center brought home designated runner Brayden McCall, and then a fly ball by Chase Crum to center was dropped by the St. Joe fielder and two more runs scored.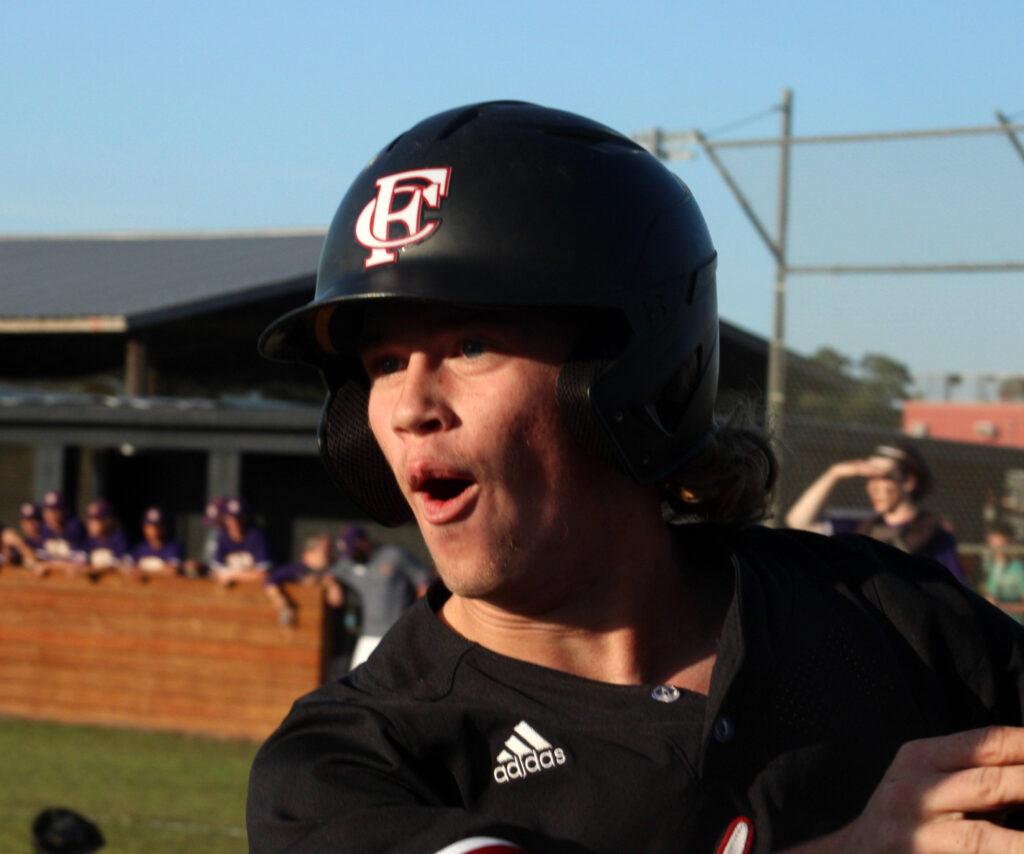 They added two more in the fourth, and four in the sixth.
Mallon was unflappable on the mound, not allowing a Tiger Shark score until the bottom of the fourth, when a sharply hit one-out, full-count pitch to Fisher Vandertulip was grounded deep to the second baseman, enabling Wills Norton to score.
But that would be all Mallon would allow, as he struck out 10 Tiger Sharks, walked two, and allowed just one run on six hits. He closed out the game by striking out two of the three batters in the bottom of the seventh.
The win gives Franklin County a shot at winning a district title, as they face the third-ranked Bozeman Bucks here Thursday night at 7 p.m.
Coach Kevin Cox's squad could still advance with a loss, provided the FHSAA determines their ranking means they should be one of the region's four at-large teams to advance.
In addition, the fifth-ranked Tiger Sharks also could advance, depending on the outcome of the other games in the district tournaments within the region.
For the Lady Seahawks, sophomore Sarah Ham struck out eight and walked three in earning the win over the Lady Bucks.
Franklin County scored two in the bottom of the first, three in the second, and one in the third, for a 6-0 lead.
Eighth grader Lilah Millender had a strong night at the plate, with three hits, including a double, and one RBI. Both sophomore Michalyn O'Neal and freshman Lexi Webb had two hits and drove in two runs, with O'Neal slamming a homer and Webb a double.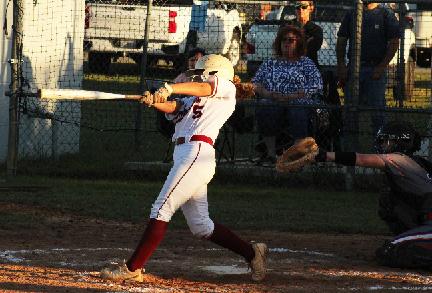 Taylor Mallon, Shasta Butler and Addison Mallon each had two hits, while Ham had one hit and one RBI.
Seahawks win two to close regular season
The Seahawk varsity baseball team closed out the regular season with back-to-back wins last week, including a 2-1 win over Class 3A Florida High in Tallahassee April 25.
The win sets the stage for the opening Tuesday, May 2 of the district tournament, which Franklin County is hosting, against arch-rival Port St. Joe.
"This was one of the best wins we have had since I've been coaching at Franklin County when you consider the opponent and the level we played at, along with the impact it has on playoffs," said coach Kevin Cox. "Since I have been here we have played Florida High four or five times and we have yet to play well.
"A lot of that goes to Florida High in that they have made us look bad because they always put out a very good team," said Cox. "Their coach has been with their program since I was in high school and he has won a lot of games. As a side note he was coaching at Florida High when I played my last high school baseball game against Florida High in 1989.
"Their coach also gave me an opportunity to coach Florida High's JV team in 2017 which I really appreciate," he said. "Coach John Hollenbeck is a class individual and a great mentor."
Cox said the Seahawks battled throughout all 10 innings. "We played great defense led by our shortstop junior Brayden McCall who made four or five outstanding plays," he said. "Our pitching was absolutely outstanding as well as junior Cody Abercrombie started and went five innings, only allowing one run and three hits with five strikeouts and four walks."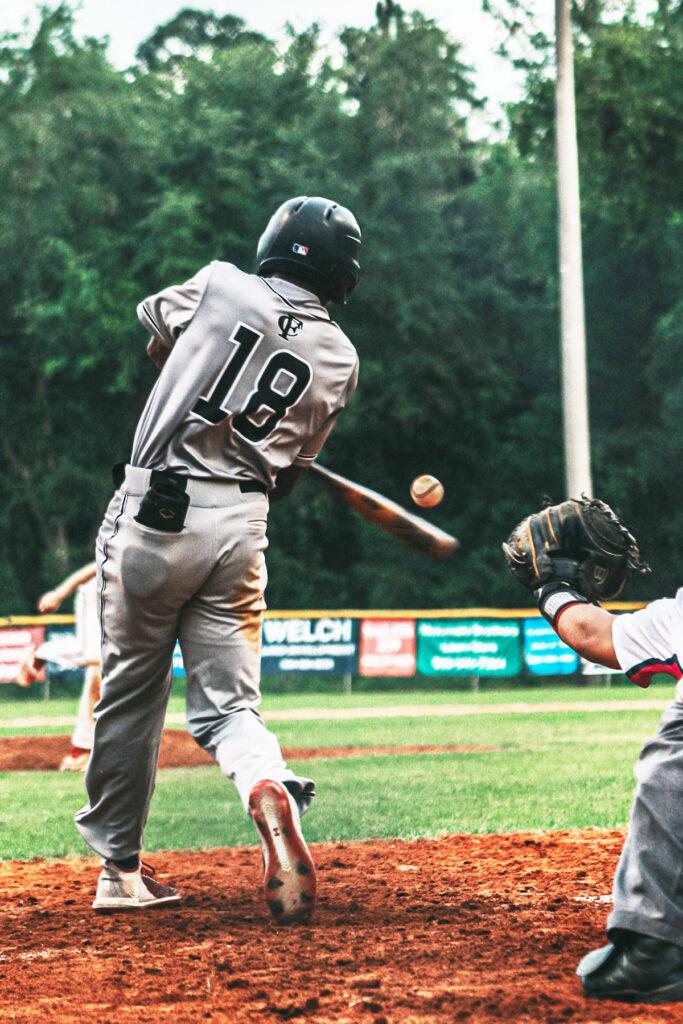 Abercrombie gave way to senior Chase Crum who went five innings, allowing no runs and giving up two hits with three strikeouts and four walks. "I just couldn't ask for more out of those two kids. Gutsy performances," Cox said.
The Seahawks got a timely hit by Crum to score Abercrombie in the fourth, and then it was a stalemate till the 10th inning. The winning plays began when junior Will
Chipman, batting in the designated hitter role, got a one-out single. "It was off their second pitcher who was throwing it pretty good," said Cox.
Chipman then stole second and after junior Will Luberto drew a walk, Florida High decided to load the bases to get to Bentley, who then proceeded to draw a walk to score Chipman and end the game.
"Just a great win and you factor in that we played a clean game defensively, we are headed in the right direction," said Cox.
Junior Chase Millender, Abercrombie, Bentley and Crum all had hits. while senior Wyatt Abercrombie had a pair of them.
In the final regular season game April 26 in Panama City, the team trounced Rutherford 13-1.
"We took on a solid Rutherford team that had not lost a game since we last played them," Cox said. "This is a game where you want to build some momentum heading into districts that we are hosting. A good sign is that is exactly what we did."
Pitching was strong with senior Dane Mallon going third-and-one-third innings, allowing one run with 10 strikeouts and one walk. Junior Alex Sterling came in for relief and went one-and-two-thirds innings, giving up no runs and one hit while striking out three and allowing no walks.
"We swung the bats well tonight and scored runs early which allowed our pitchers to really attack the hitters," said Cox. 
Bentley, Crum, Mallon and Wyatt Abercrombie all had multiple hits on the night. Eighth grader Sadiq Jones added a double with an RBI. Cody Abercrombie, Luberto and senior Evan Stanley each had a single and a RBI.
"Just a good team performance and another clean game. A great way to finish the season and we have put ourselves in a good spot heading into districts," said Cox. " We played the toughest schedule this year since I have been here and maybe in school history.
"There is nothing we will see in districts or the playoffs, if we should get in, that we have not seen already this year," he said. "That was the goal all along and I knew there would be some bumps along the way but I think we are ready for anything now and we just have to keep grinding and play one pitch at a time.
"It's win or go home time now and the time of year you prepare all year long for. Nothing is guaranteed but I like our chances against anybody," Cox said.
Five-inning shutouts wrap up softball regular season
A pair of blistering shutouts last week by Franklin County sophomore pitcher Sarah Ham helped the Lady Seahawks complete their regular season with a record of 17-7, ranked eighth in the state.
The wins set the stage for a crucial district semifinal game in Blountstown Tuesday, where the Lady Seahawks took on the 16-6 Bozeman Lady Bucks.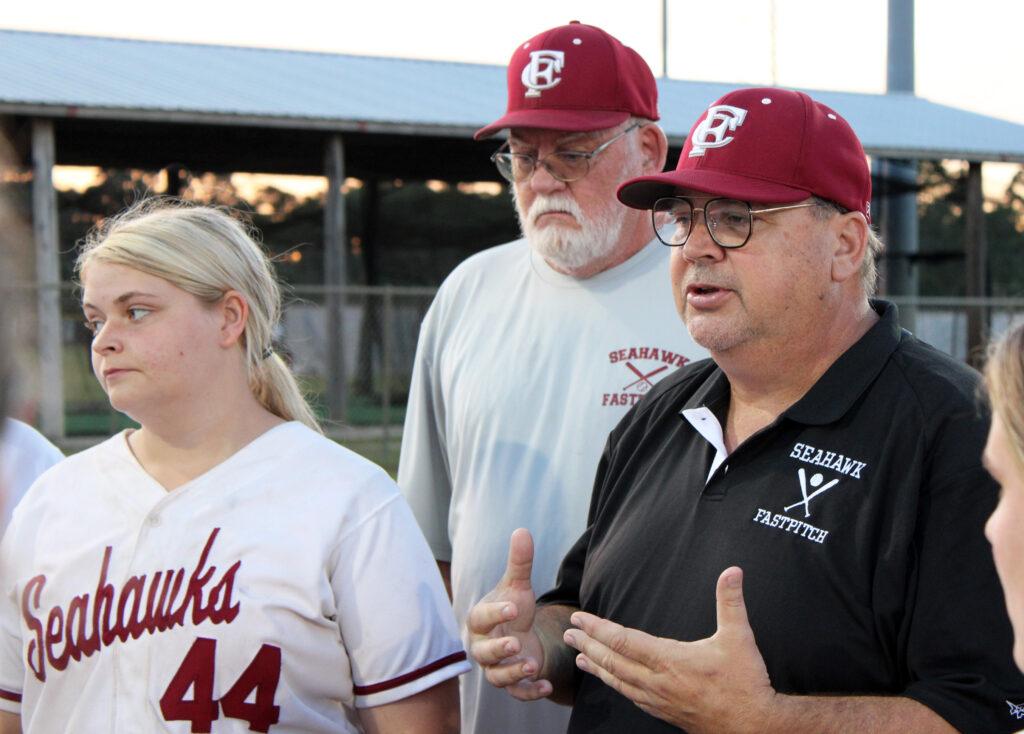 Last week opened with a 17-0 blanking on April 25 in Tallahassee against the Leon Lady Lions.
Franklin County posted four runs in the top of the first, and never looked back as they totaled 17 runs on 13 hits in the five-inning affair.
Ham struck out 12 and walked two, upping her record to 16-7 and driving down her earned run average closer to the 2.17 mark, where it now stands.
Freshman Alexis Webb led the team with three hits and three runs batted in, while freshman Averie Johnson banged out two hits and drove in a run.
Junior Taylor Mallon drove in two runs, and had one hit. Eighth grader Lilah Millender and sophomore Raegan Dempsey each drove in a run, and had one hit.
On Friday in Lynn Haven, it was much the same story, as Ham struck out 10 and walked one in the five-inning 10-0 shutout over Mosley.
The team banged out 10 runs on 12 hits, led by the Mallon sisters, with seventh grader Addison driving in three runs on two hits, including a double, and Taylor driving in two runs on two hits.
Sophomore Michalyn O'Neal drove in two runs on one hit, while Millender drove in one run on two hits. Sixth grader Shasta Butler drove in a run on one hit, and Webb banged out two hits.
"Sarah threw two shutouts, we played well on defense, and the girls took care of business offensively to finish the regular season on a high note," said coach Scott Collins. "We are heading into the district tournament with a lot of confidence and a strong resume."