Apalachicola Home and Garden Tour set for Saturday
A Gulf Coast cottage built around 1893 highlights the Historic Apalachicola Home and Garden Tour to be held Saturday, May 6. Sponsored by Trinity Episcopal Church, the annual event spotlights some of Apalachicola's most distinguished homes, both old and new.
"The tour offers a visual reflection of our community's heritage creating a distinct sense of place unlike any other," said Sabrina Fornes, tour chair and a seventh generation Apalachicolan whose great-great grandfather was the lighthouse keeper at Cape St. George.
Seven homes are featured on tour day, along with an open-to-all silent auction and sale on the grounds at Trinity Church. An Evensong service at Trinity, the traditional opening for the tour, begins at 6 p.m. on Friday, May 5, followed by a reception in Gorrie Square.
The Richardson-Harris-Counts House, the featured home at 173 Avenue B, overlooks Lafayette Park and was likely built around 1893. The wide veranda which sweeps down from a hipped roof borrows from French Caribbean Creole architecture. Come learn how birds brought the owners of the home together, and how chickens and roosters may have helped them get it.
The Uriah M. Wright House, at 115 Bay Ave. is one of the few remaining mansardic structures in Florida. The owner of Cypress Lumber Company constructed the house around 1885. The gable tower that emphasizes the Second Empire style, and an additional room and porch, were added during renovation in 1999.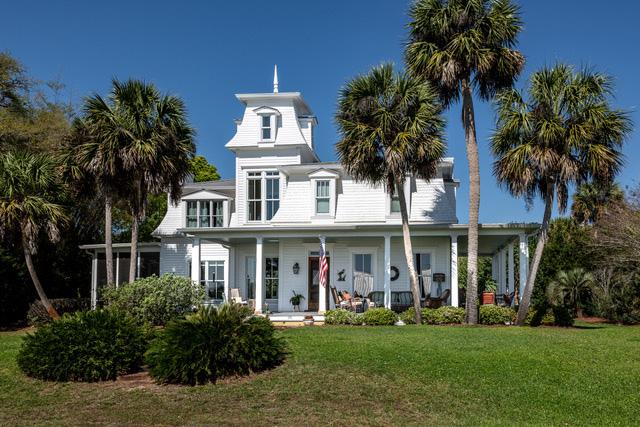 The Joseph A. Messina House, at 33 Ninth St., is not the same structure 500 people walked through when it was featured in 2016. To do renovations to the original small dwelling, it was required the house be moved backwards eight feet. Come find out what that relocation revealed about the home and see the fabulous adjoining boat barn/party house.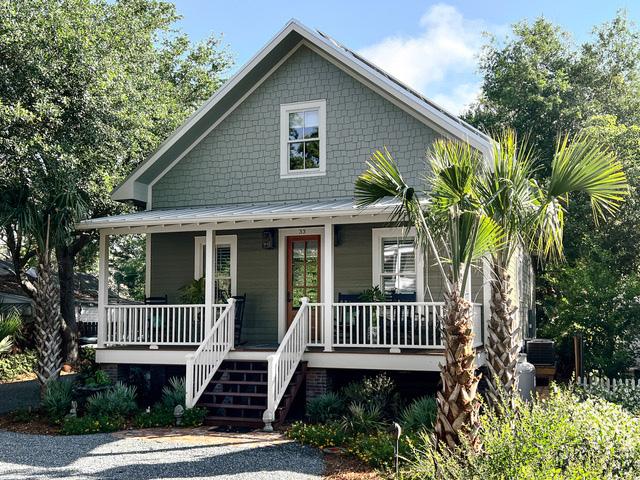 The Valentine Hoffman House, at 47 11th St., was originally at the corner of Avenue B and Ninth Street, when Hoffman had this house constructed as a rental. Built between 1885 and 1887, it is notable as one of George Marshall's first contracts. This light-filled gem now features a pool, a gazebo, and a separate studio/guest space, all set off by a serene green landscape.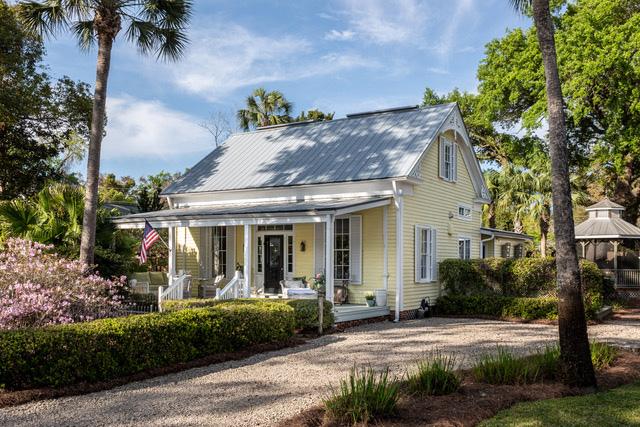 The Gaines House, at 87 Avenue D, is reported to date from the middle of the 19th century, and at one time to have served as a hospital. A framed drawing in the hallway depicts the structure's original three-room layout, along with other phases of growth. Now an immaculate home, come hear how the Gaines family owned, lost, and reacquired it.

The Sylvia Pennington House, at 108 Avenue I, is a turn-of-the-century home featuring corner fireplaces in every room. A screened breezeway connects a former outbuilding – converted into a primary suite with outdoor shower – to the original four-room double house. Not to be missed is a collection of Southern and regional art that matches the vibrancy of the Hill neighborhood.

The Matt Raiford House, at 156 Sixth St. is a collected comfortable home that sat vacant for over 60 years before being saved from demolition in 2016. A female contractor from Kentucky, with family ties to Apalachicola, tackled its four-year renovation. In visiting you will learn the story of Matt Raiford and get to know the creative couple who live here now.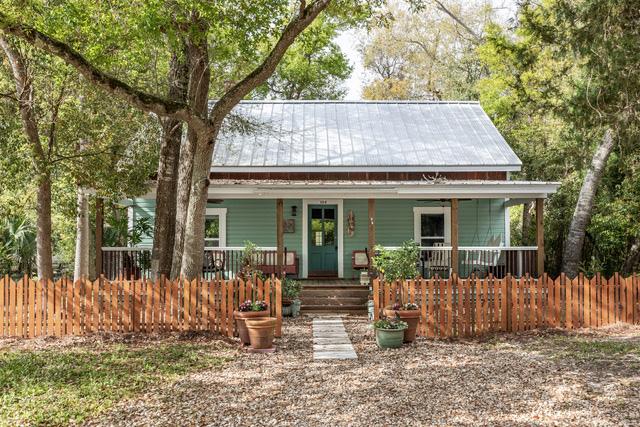 The Apalachicola City Square Community Garden's shared plots feature the work of about 40 gardeners who tend 28 boxes, plus an orchard, pollinator garden, and in-ground plot. Talk to some of the gardeners and see what's growing.
Visit apalachicolahometour.org for more information and to purchase tickets. Advance tickets are $30; day-of-tour tickets may be purchased for $35 on the church grounds beginning at 9 a.m. Proceeds benefit the preservation and maintenance of Trinity's historic structures with a portion directed to assist in meeting the needs of Franklin County through the Outreach Ministry of Trinity.
Apalachicola's historic district is listed in the National Register of Historic Places. Dating from before the Civil War, with continued importance well into the 20th century, Apalachicola is considered the best-preserved city on the Gulf of Mexico.