Bozeman edges Seahawks in district championship
A gutsy performance Thursday night by the Franklin County varsity baseball Seahawks was spoiled by one swing of the bat in the bottom of the seventh and final inning, as the Bozeman Bucks walked off the field with a 4-3 win. and a district title.
With the game tied 3-all and two outs – thanks to a double play turned when senior pitcher Chase Crum snagged a bunt out of the air by Buck junior Colin Miller and then fired to first to catch senior Drew Jordan off the bag – senior Zack Flitcraft singled down the left field line and then stretched it into a double.
Coach Kevin Cox opted to walk sophomore Brooks Skipper, which brought up junior Peyton Gay. A blast to the center field wall brought a sea of Bucks, now 18-8, onto the field as Flitcraft crossed home and the teammates embraced Gay.
A late game surge saw the Bucks tie the game with three runs in the bottom of the sixth after they were behind the entire game.
A Seahawk run in the top of the first gave coach Kevin Cox's squad the early lead. Walks to junior Will Luberto, senior Dane Mallon and senior Evan Stanley had loaded the bases with one out, and then junior Logan Bentley smashed a single to right to score Luberto.
In the top of the second, the Seahawks got two more runs, as Mallon's two-run homer over the center field fence brought home Luberto, who had singled on a sharp grounder to the shortstop, and then had stolen second.
The score remained 3-0 until the bottom of the sixth, when starting pitcher junior Cody Abercrombie struck out Flitcraft and walked Skipper. Gay was hit by a pitch, loading first and second, and then junior Larry Street hit the ball deep to right center to score Flitcraft.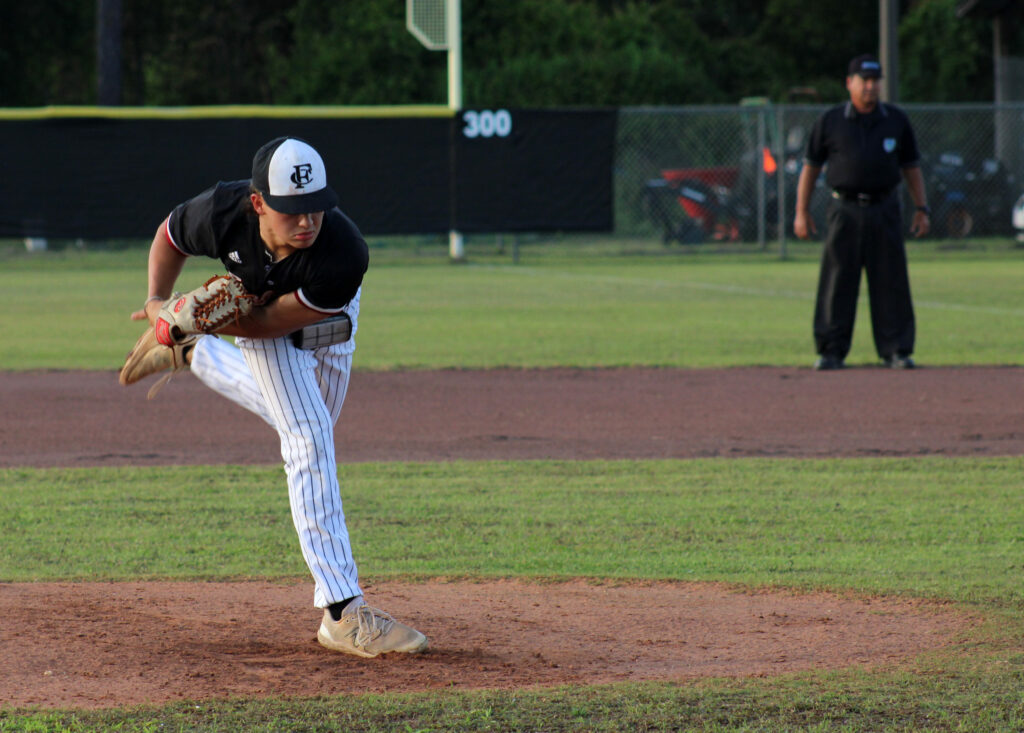 Cox then pulled Cody to bring in Crum, who then struck out junior Trey Power, and brought up freshman Lane Hathaway. He drilled a double down the left field line, scoring Gay and Street.
Abercombie pitched a strong game for the Seahawks, striking out nine, walking five and giving up just one hit and three earned runs. Crum gave up three hits, struck out two and walked one in relief.
The Seahawks had six hits and three earned runs, led by Mallon's two-run homer and Bentley's one-run single. Junior William Chipman had one hit, a well-placed bunt that sailed over the third baseman's head, and eighth grader Sadiq Jones and Luberto also had hits.
Despite the loss it is possible the ninth-ranked Seahawks, and the fourth-ranked Port St. Joe Tiger Sharks, who the Seahawks defeated Tuesday, could advance to regional play. That depends where the teams stand in the rankings, with the higher-ranked one or both advancing to the start of Class 1A regionals May 10.