'Our resilience will shine through' – FCHS Class of 2023 graduates
In an exuberant ceremony Friday night, May 26 at Franklin County High School, 60 graduates of the Class of 2023 received their diplomas and stepped out to take on the world.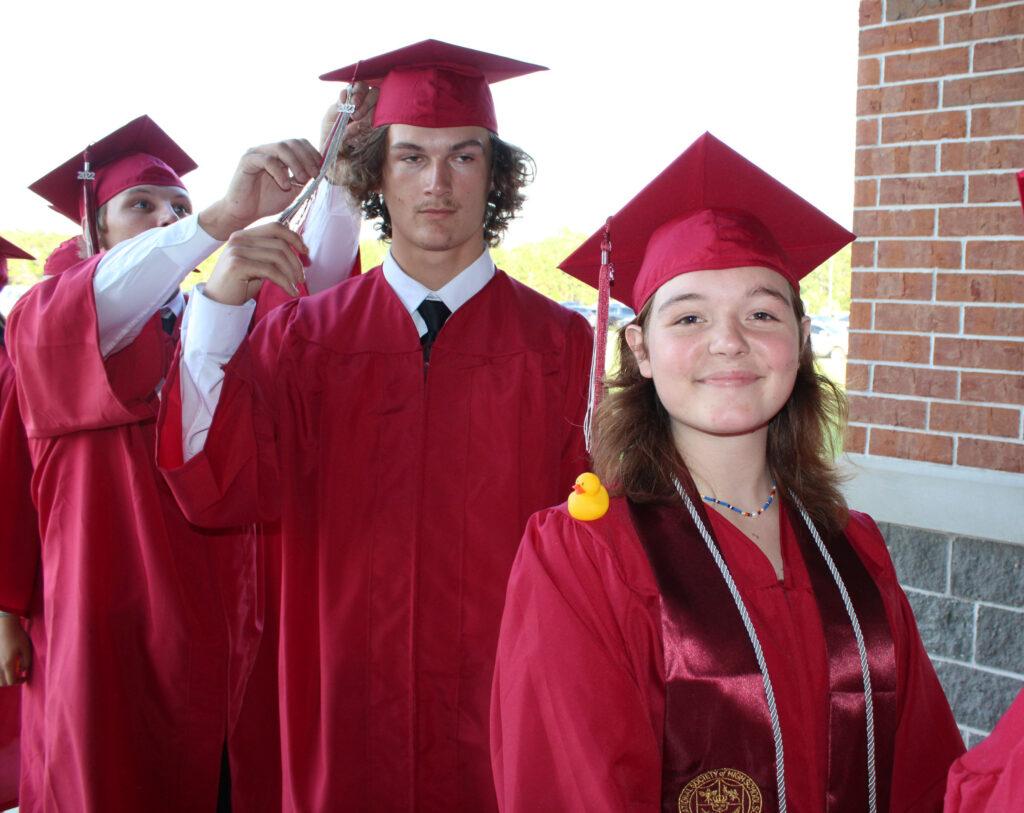 The gymnasium was filled to capacity, and all went smoothly throughout the ceremony, with some humor as well, as Principal Danielle Rosson was treated to a presentation of rubber duckies, as a senior prank, when she, Superintendent Steve Lanier, School Board Chair Stacy Kirvin, and Class Sponsors Sharon Anderson and Dion Cox handed the students their diplomas.
Following a greeting by Class President River Sheridan, and the Pledge of Allegiance led by Class Treasurer Skylar Johnson and Historian Ethan Shirley, the class stood at attention for the National Anthem and bowed their heads, along with the audience, for the invocation led by Class Secretary Tariah Jones.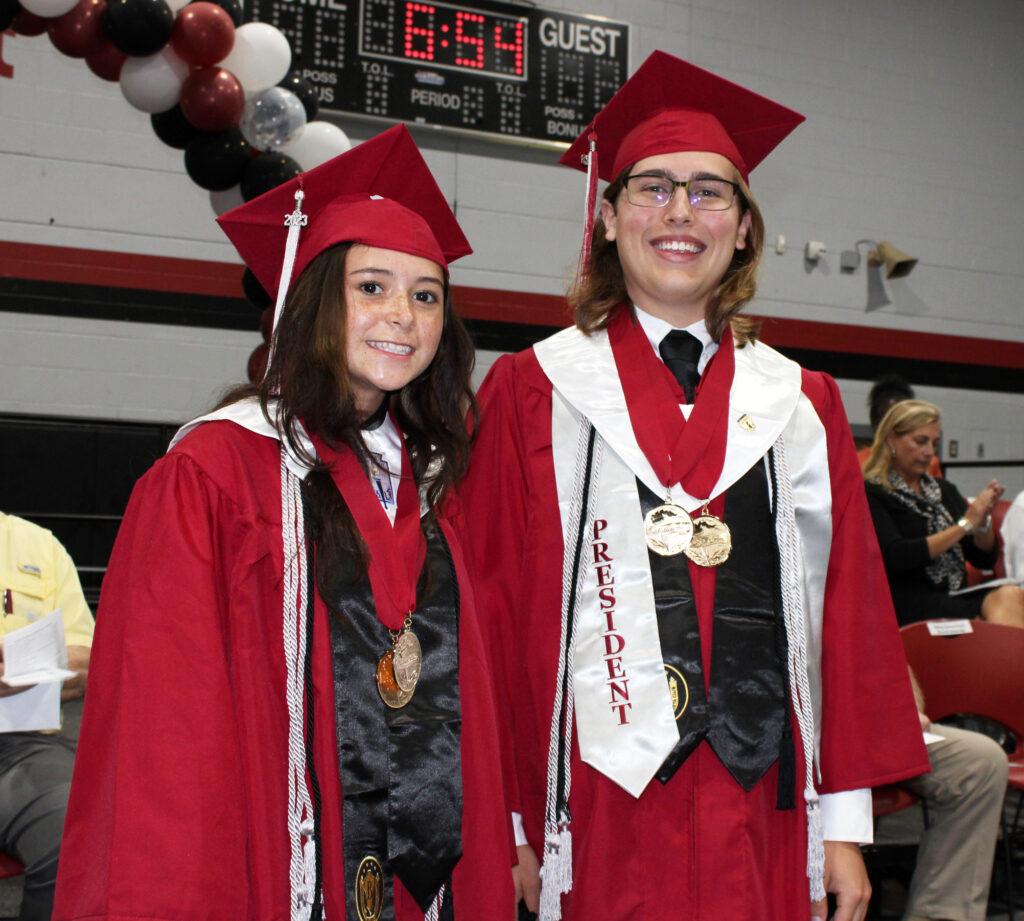 After Guidance Counselor Melanie Copeland presented the valedictorian and salutatorian awards, Mahaley Shuler, the sal, was first to speak, opening with a thank you to faculty, mentors and loved ones. "Each and every one of you sitting here today, your actions and your impact have not gone unnoticed," she said, citing her favorite teachers and close friends, as well as her dad. "Are you crying yet?" she asked.
Her message to her fellow graduates was that "you all have experienced your own individual trials that have led you up to here. You endured countless obstacles, experienced fatigue, stress, fear, whatever the case may be, you persevered. You've overcome such feelings and situations, to end up facing it again. It's supposedly what we call life.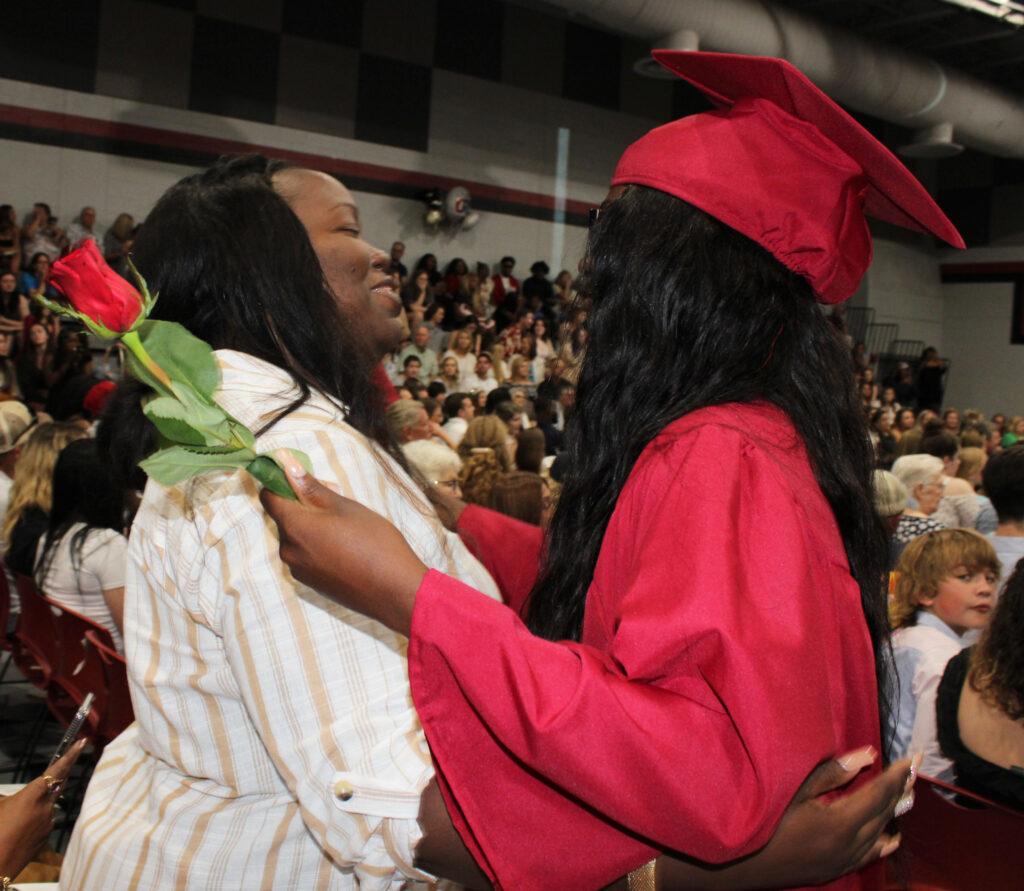 "Let yourself bask in this knowing that you've made it. You completed all the courses required to be standing here today. You've loved, you've laughed, you lost, you endured, but yet you're still here standing," Shuler said. "Be proud of how far you've come, and all that you've accomplished in order to be the person you are today.
"Here we are, right now, at this very moment. We are not in the future, for that has yet to be determined. We are not in the past, for that is already set in stone. Yet, here we are, The present moment, the first major milestone of many," she said. "Nothing lasts forever; however, we have the ability through our actions to cherish this moment as we wish. How are you going to cherish this moment?"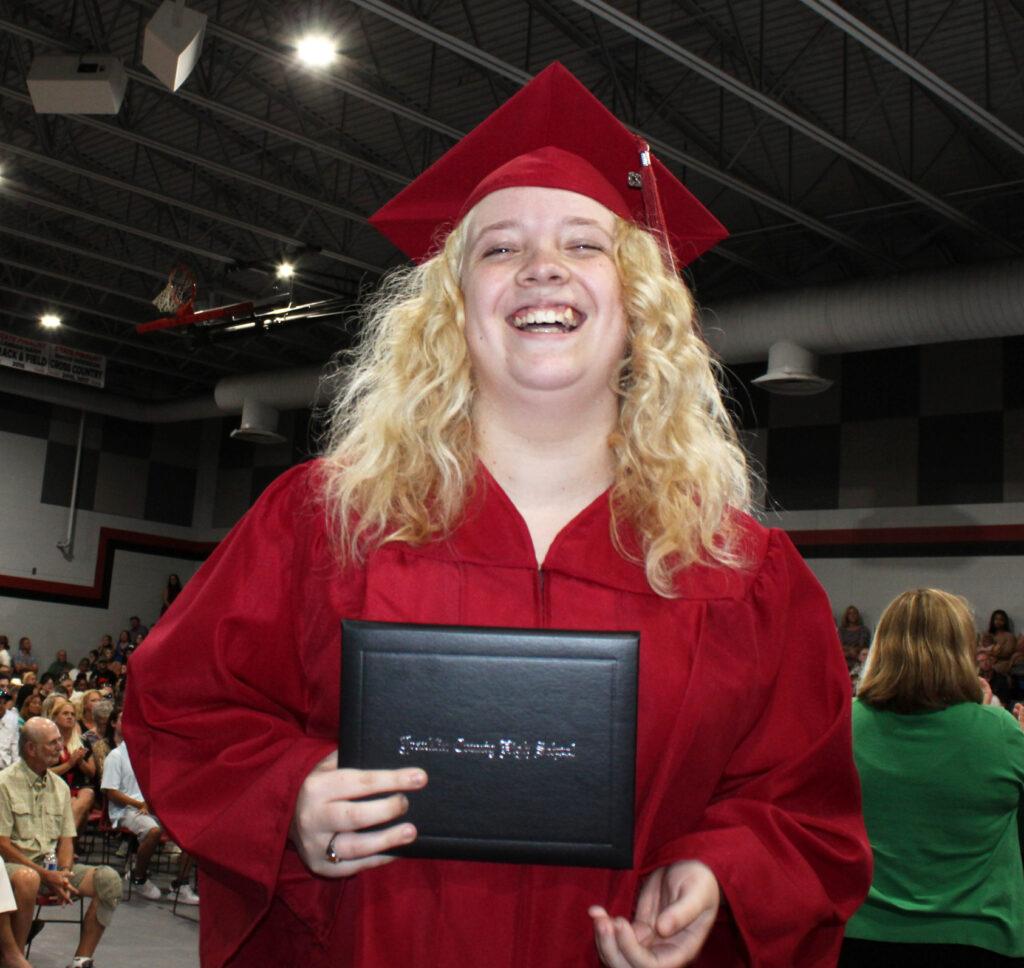 In his remarks, River Sheridan, the val, opened by noting "What makes a good story? An underdog. Their stories are powerful because they achieved great things against all odds. I think our story… fits this mark. We are the underdogs, and despite the playing field, we all pull together and consistently accomplish excellence."
He noted Franklin County is the third least populous in the state, and that while revenue is received from tourism, "our small population means that we work with limited resources compared to other districts. On top of this, our class has gone through, in the middle of our high school career, a once-in-a-lifetime pandemic that has affected all of us in many ways. Despite all this, we still accomplish great things.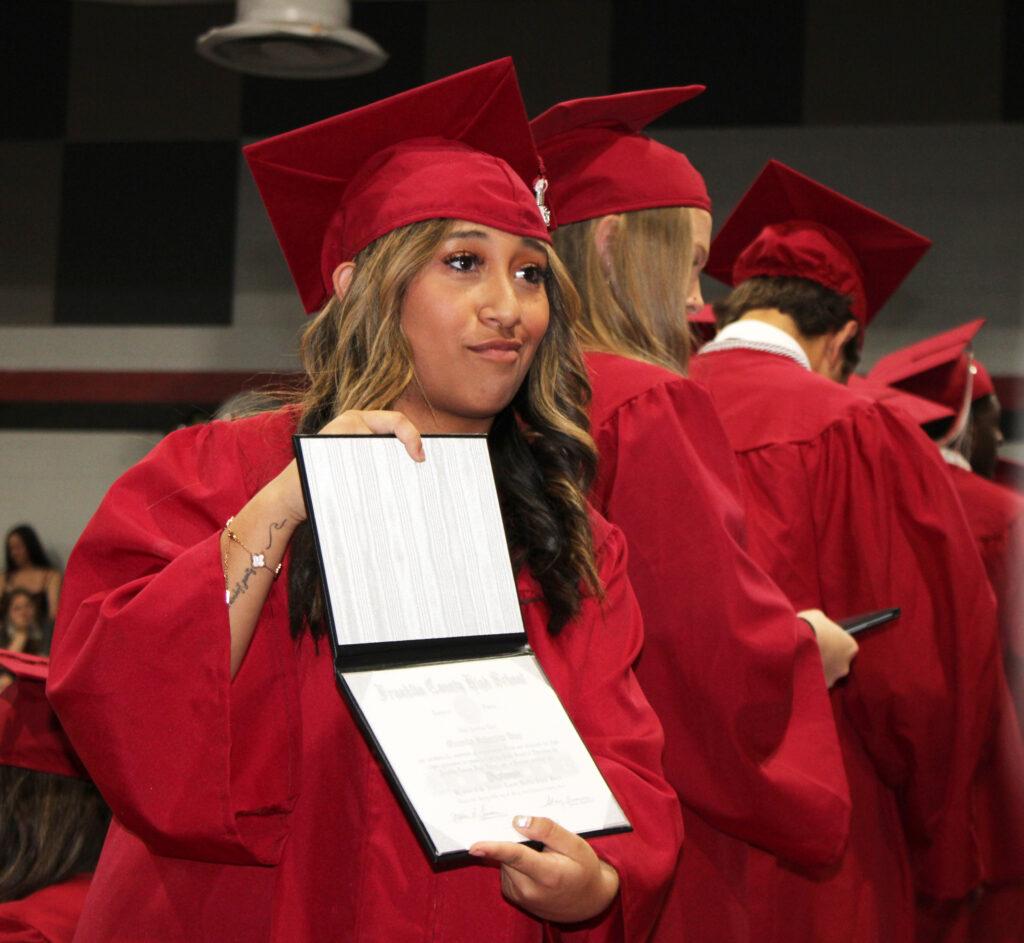 "Our school has graduated the vast majority of our seniors, something that calls for great commendation," Sheridan said. (Many of us) have taken dual enrollment, a program that allows us to excel in our academic pursuits. This excellence extends to our extracurriculars as well, and whether it be our sports teams or our academic teams, we prevail and show the rest of the world the power of the Seahawks.
"These successes come about through the leveraging of what makes us an underdog but also perhaps can be seen as our biggest strength. Our small size yet united structure lets us form closer connections between students, parents, teachers, and staff; we are a close knit community that serves each other, something lost at bigger schools," he said. (We) are dearly grateful for this environment that has been created for us to learn, and we thank all the teachers and staff at the school for all their support. Without it, we would not be on this stage tonight.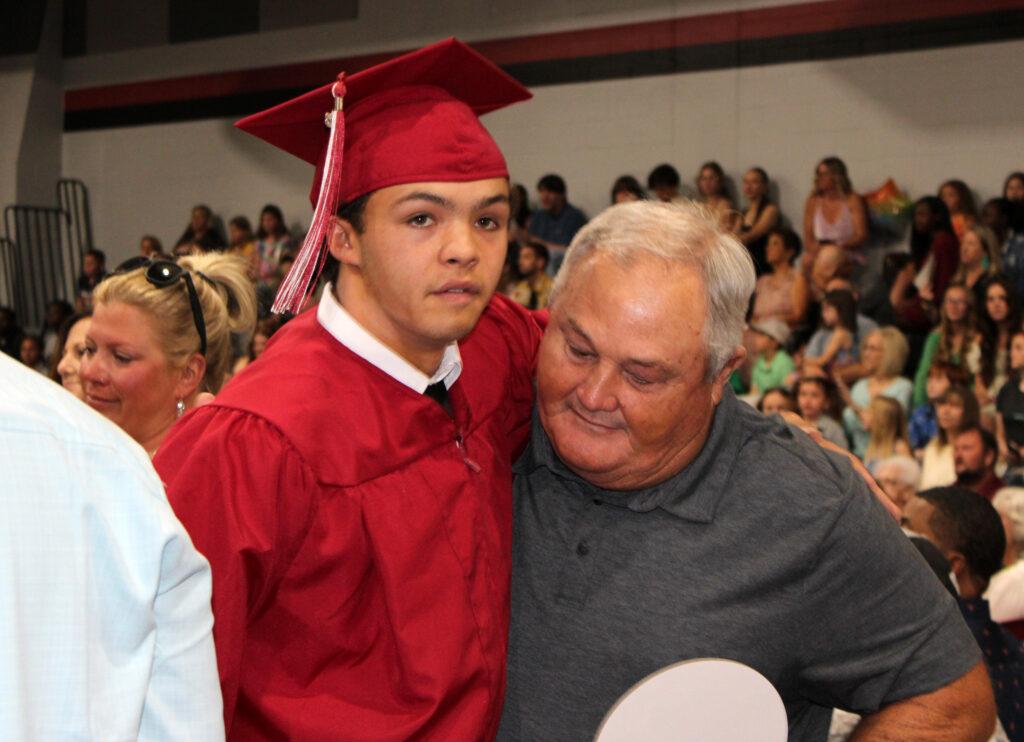 "This foundation that was laid here at Franklin County will carry all of us into the future. As we move forward towards a new chapter in our lives, we will take with us the passion for serving others and being active in the community that has been fostered Here," Sheridan said. "Wherever we go, we will take the values that have been instilled in us as Seahawks. Whenever we are knocked down, our resilience will shine through and we will get back up again. Whenever we have a duty to others, we will come through and honor ourselves and where we came from. Wherever we go, we will remember the community that supported us and stand proud knowing that it all started here."
Following the presentation of the slideshow of seniors' childhood pictures, the students were presented their diplomas, and after singing the alma mater, they embarked on the recessional into the night air.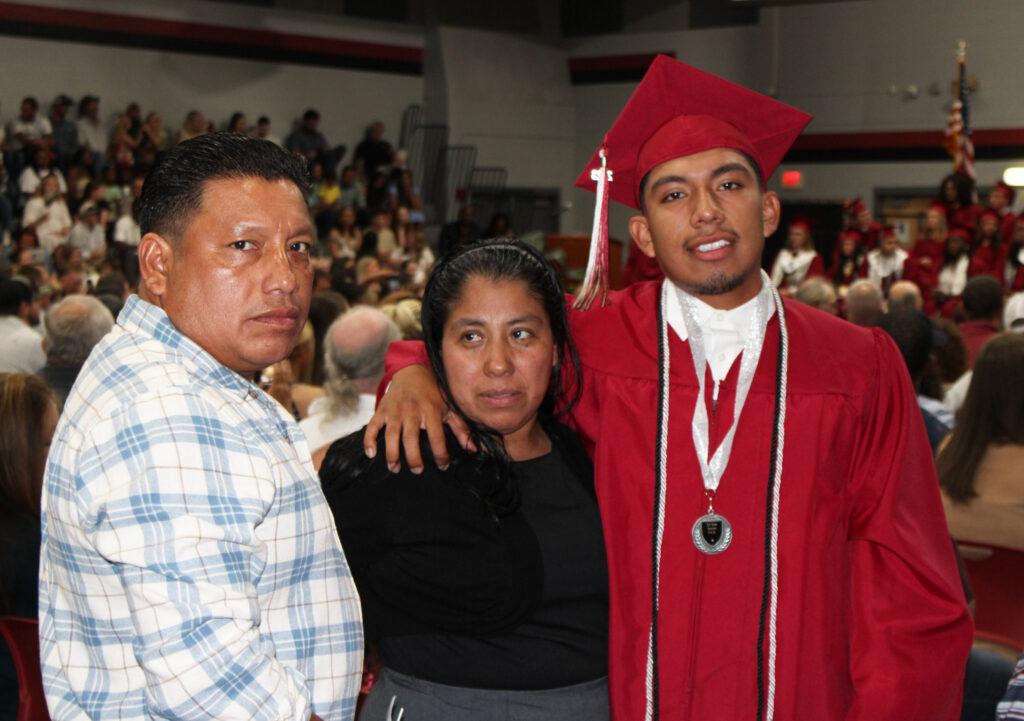 Earning summa cum laude honors were Samantha Noelle Anderson, Skylar Layne, Autumn Marie Loesch, Shalyn R. Massey, Bobbie Joyce Pedrick, Kylie Madison Rudd, London Ian Scarabin, John River Sheridan, Ethan Kelly Shirley, Mahaley Michelle Shuler, Colin Stuart Wefing and Anna Sophia Whiteley.
Receiving their diplomas magna cum laude were Marissa Elizabeth Gilbert, Matthew Gabriel Gordon, Jr., Skylar Montana. Johnson, Dane Bryant Mallon, Timothy Owen Poloronis and Emily Reese Smith.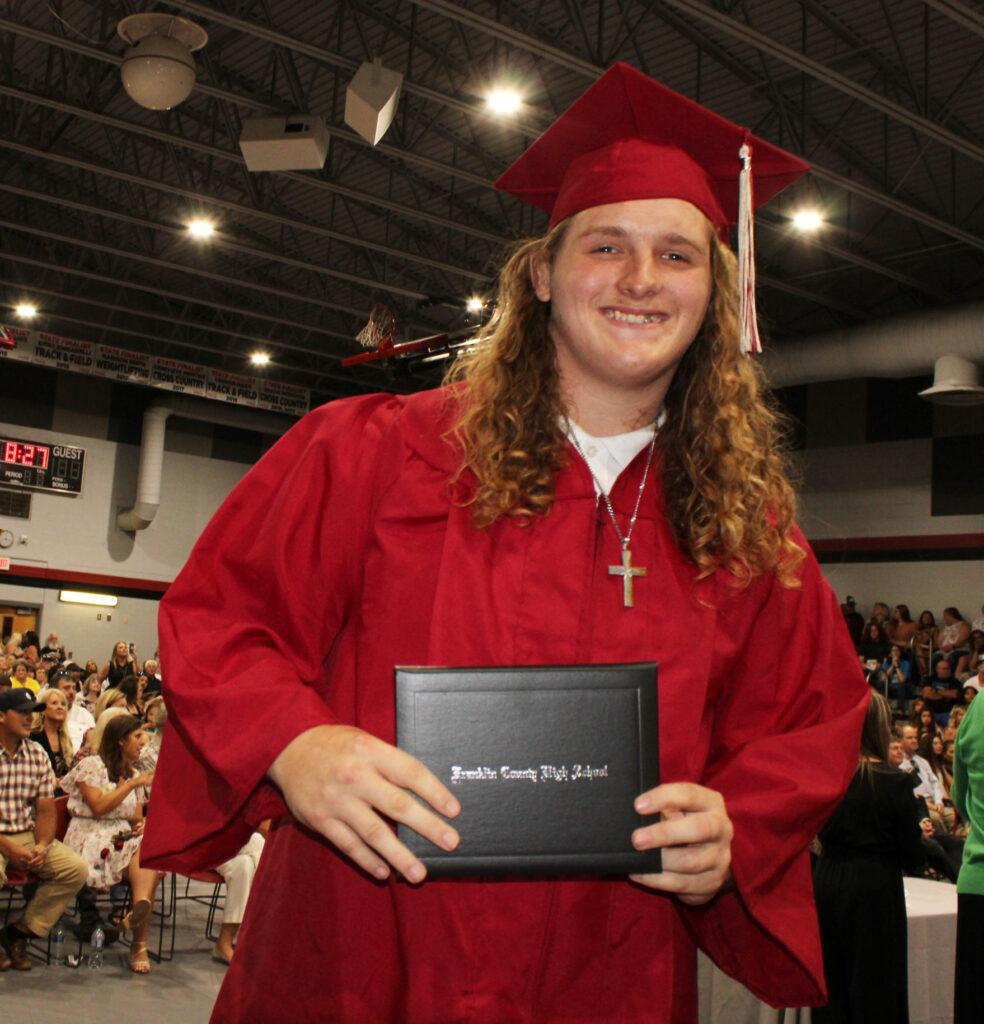 Cum laude graduates were Mya Lynn Brown, Riley Elijah Causey, Remington Chase Crum, Joshua Chadwick Greer, Jr., Emily Bailie Hill, Tariah Janae' Jones, Kelsey Lynn Martina, Jesse Parker Mock, Mason Lee Moses, Jennifer Rebecca Nolen, Jaylan La'chae Prince, Luis Carlos Ramirez, Amanda Gabrielle Register and Jayla Laschell White.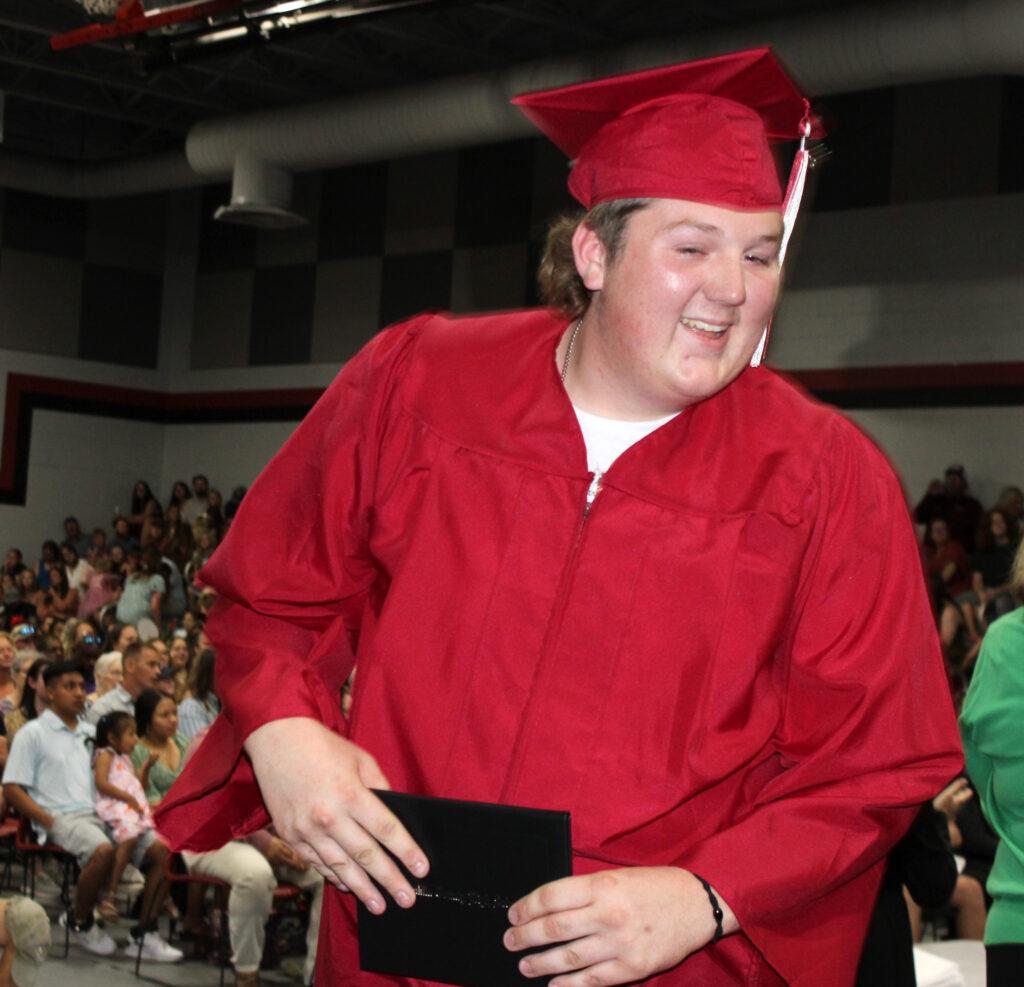 Rounding out the class were Henry Wyatt Abercrombie, Grace Leigh Renee Adair, Jessie Jo-Ann Alday, Ellis Carter Billingsley, Hayden Elizabeth Butler, Trinity Alise Creamer, De'Anna Celest Deloach, Miranda Valentina Diaz, Joycelyn Jimena Escobar, Dawson Blake Fisher, Kendall Saige Hill, Ca'layia Sedria Jones, Ta'shawn Jamal Jones, Karlee Makenzie Keith, Clayton Jayce Kelley, Joseph Eddy Jovan Kilpatrick, Andrew James Kuhner, Kevin Zachariah Libby, Cloey Elizabeth Malone, Trenton Adam McClain, Ethan Tyler Putnal, Jaidyn Jason Rhodes, Eugenio Jacinto Sebastian, Kylee Grace Smith, Evan Bailee Stanley, Kevin Randall Sullivan, Thomas Calvin Vickery and Thomas Ada Wagner.