Developer purchases Carrabelle Church of God
It's been vacant for more than a year, a long-standing church in Carrabelle with a once vibrant congregation, and the denomination hated to part with it.
But last month, the state organization decided it was time to sell the Carrabelle Church of God and its 2.5-acre site.
On May 22, the sale of the church site at 1748 Highway 67 in Carrabelle was concluded, and for $215,000 the land and building was sold to the Nashville, Tennessee-based BCG Beach Properties, LLC.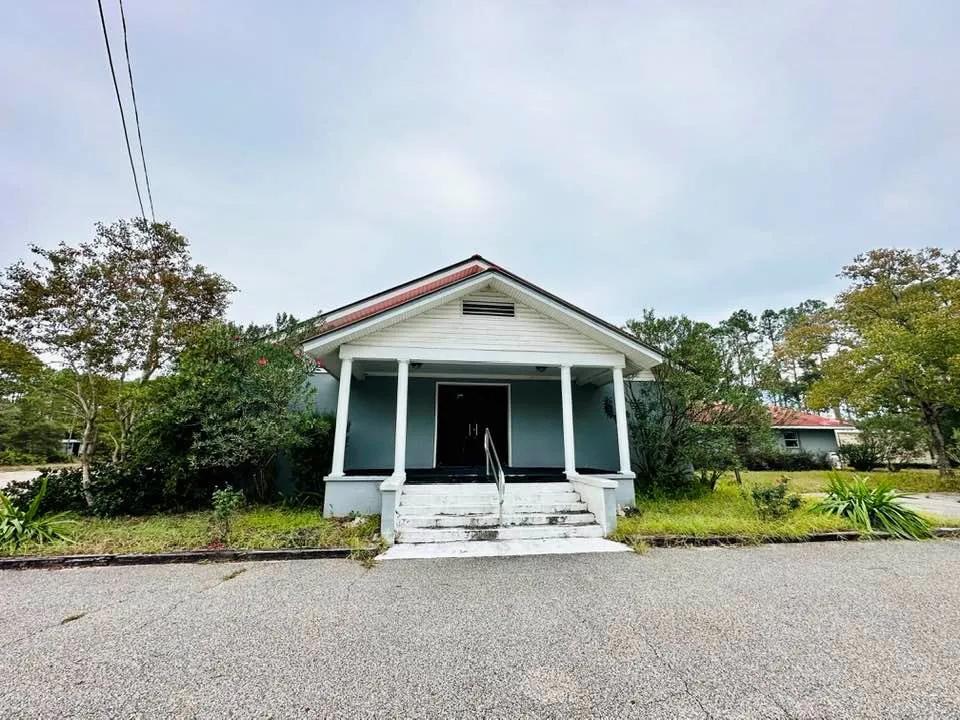 "The church's position was we really do not like to sell church properties, it was just an unfortunate situation," said Larry Sterling, the regional bishop of the state's Church of God for a region that includes Carrabelle.
He said the state bishop decided to officially close the church in March 2022, and last fall it was listed for sale.
Sterling, who also serves as the pastor of Redemption Point – Eastpoint Church of God, said that while the local congregation were stewards of the property, they held the land and building in trust while it remained under the ownership of the state organization.
"We are still actively looking at the possibility of establishing some kind of work in Carrabelle," he said. "It's just that this particular work was closed."
Sterling said that the proceeds of the sale are now in the hands of the state, and will be spent for designated projects, decided upon by the state bishop.
"It has to be reinvested within the state into its ministry," he said, noting that this typically means church planning, revitalization and capital improvements.
The principals of BCG Beach Properties, LLC, Jennifer Stradtman and Tonya Gager, are now mulling over plans for the property which is currently zoned agricultural.
"We have a few ideas," said Stradtman. "My partner and I saw it and thought it was a good investment. I had not seen it; I saw it after I bought it."
While the two women live in the Nashville area, Stradtman is familiar with life in Franklin County, having been originally from Tallahassee.
She's president of the homeowners association at the Carraway Bay Plantation in Carrabelle, and she and her husband own properties on St. George Island and a rental house on Tallahassee Street down from the church.
"My husband and I do a lot in the area and have a lot of family down there," she said. "We really love the area."
Stradtman said she's talked with planning and zoning about some of her ideas.
"What we would like to do is potentially turn it into multifamily workforce housing," she said. "We would like to make more affordable housing so schoolteachers can live there or people who work at the prison or in hospitality. We can do something that's not going to make it astronomical."
She said they haven't decided on whether it could be long-term rentals or single family housing. She said such a residential use would require rezoning the property to R-5. "If we can do that, that's what we'd look at doing," she said.
If it remains agricultural, Stradtman said they are considering a proposal to put in a vegetable growing operation, perhaps with a farmer's market. She said the new owners have ruled out a commercial zoning designation that would enable a strip mall.
"The goal is to not come in and overbuild the area," she said. "We're looking at something that is an enhancement and adds value."