EOC readies for hurricane season
Get ready for Arlene, Bret, Cindy, Don, Emily, Franklin, Gert, Harold, Idalia, Jose, Katia, Lee, Margot, Nigel, Ophelia, Philippe, Rina, Sean, Tammy, Vince and Whitney.
These are the names of what the National Hurricane Center says could be between 12 and 17 named storms for the 2023 season, which began June 1.
Five to nine of them could receive one of these names as a full-fledged hurricane, and between one and four could be major hurricanes.
The emergency operations center is preparing for it, under the direction of its new chief, Jennifer Skipper Daniels.
Daniels takes over Pam Brownell, who retired at the end of last year, and she said to expect this season to be busy, with all the operations handled out of the existing office at 28 Airport Road.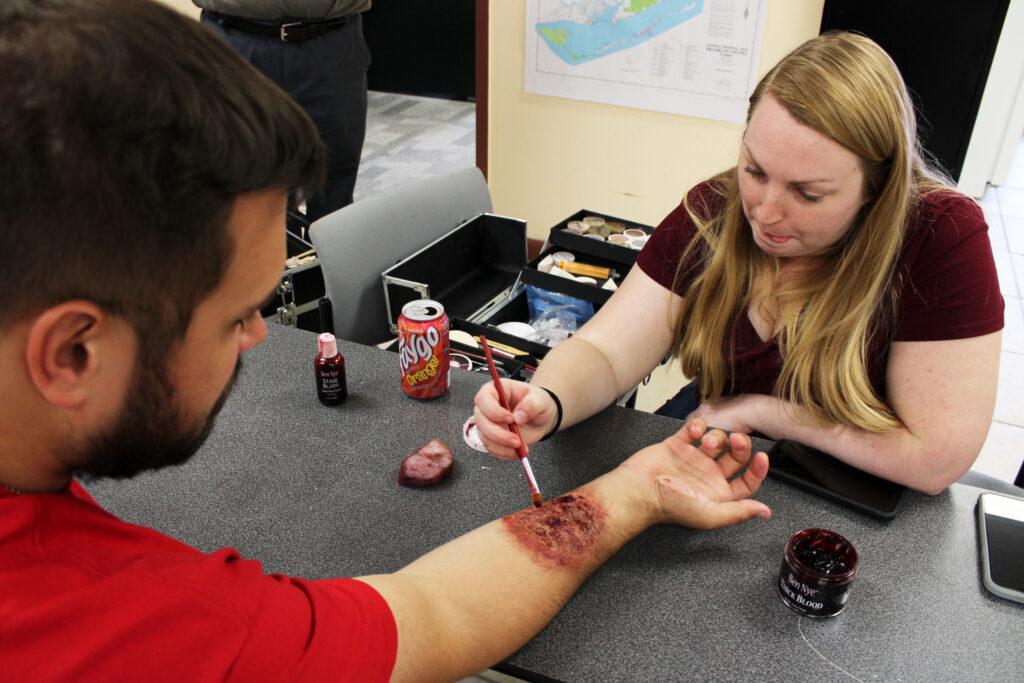 The EOC is hoping to begin work soon on a new facility adjacent to it, still on the grounds next to the Apalachicola Regional Airport. There has been discussion of other places, but the airport remains a convenient spot in the event that emergency supplies and personnel need to be flown in.
"We're still in a holding pattern," Daniels said, noting that a design has been completed by Dewberry and Associates. "We're working out the kinks."
She said the site is ideal for the new site, with a concrete pad on the field, but that federal and state money continues to be held up, making it at least until next year that construction work will commence. "There are quite a few benefits of being here," Daniels said.
She said she envisions a sharing of the new building with the existing one, which now has a fully functioning water heater and an improved shower stall. "We've been making minor improvements while we're here," she said.
She said a Covid grant has purchased a forklift that can be useful in moving around palettes and other equipment.
Daniels said she is pleased at the growth of volunteer efforts, including a group of eight Lanark Village residents who in March completed the FEMA curriculum to become members of the Community Emergency Response Team.
She said new members of the CERT team have assisted with a variety of tasks, including taking a complete inventory of the EOC's supplies and equipment. "That takes up a lot of time," she said. "We love our volunteers."
Daniels said she has been busy looking at ways to improve the county's alert system, to make the electronic notification system to people's cell phones and computers more efficient. "We want to figure out a little better system on how to do it," she said.
The county continues to be one of the few counties not to have an emergency shelter, based on a state directive that there are no areas that can be relied on to ensure people will be safe from a storm.
She said Josh Presier, the new special needs coordinator, a job that Daniels used to have, is at work refining the special needs transport system, and making the registry thorough and up-to-date to ensure that people who are transportation disadvantaged have access to getting where they need to be.
"Call us and let us go through the process," she said.
To reach the emergency operations center, call them at 850-653-8977 or email them at [email protected].