Summer surge: Wave of visitors explore the area

Sarah Messer finished her full day of cleaning houses on St. George Island Saturday with a trip to the Resort Vacation Properties of St. George Island by Vacasa's bin in Eastpoint.
Messer had bags full of soiled linens, which she collected from two large houses she cleaned on the island.
These are busy days for Messer, who has her own cleaning company, and she's working as hard as she can, knowing that her assignments will taper off during the off-season.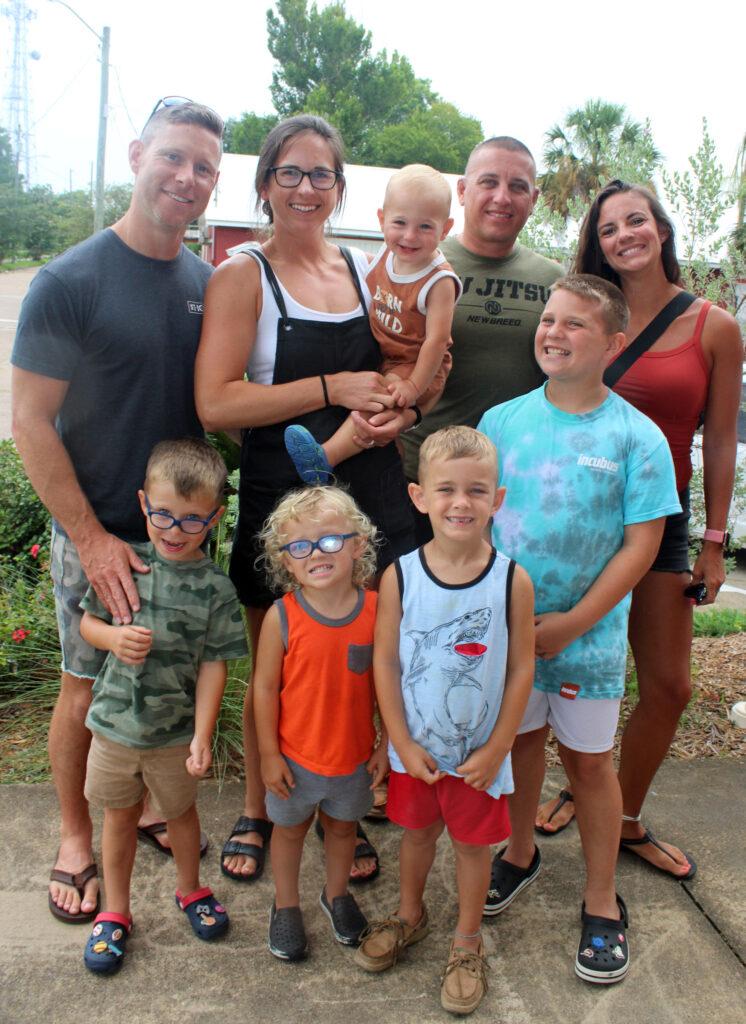 She'll still have some "deep cleans" to do, which pay better because they involve a complete dive into every nook and cranny of these short-term rentals.
The county's summer season, especially on the island, has been hot, not only in terms of the temperature but also in the rental activity.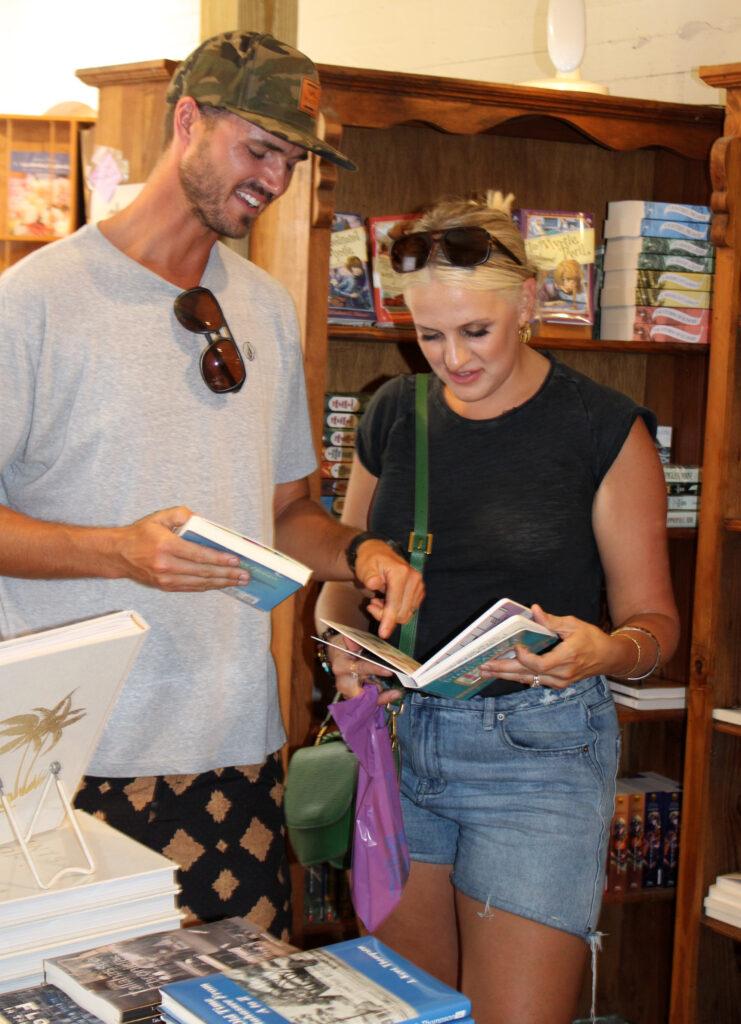 While there are plenty of visitors who come down for a week story from Georgia, Tennessee and throughout the Southeast, even from New York, New England the Midwest, there are many who come down from throughout the Panhandle for day trips, to take in the beach, the restaurants, the shops and the relaxed environment.
Here are some photos of some varied aspects of summer in Franklin County, and the many tourists and visitors who are welcomed.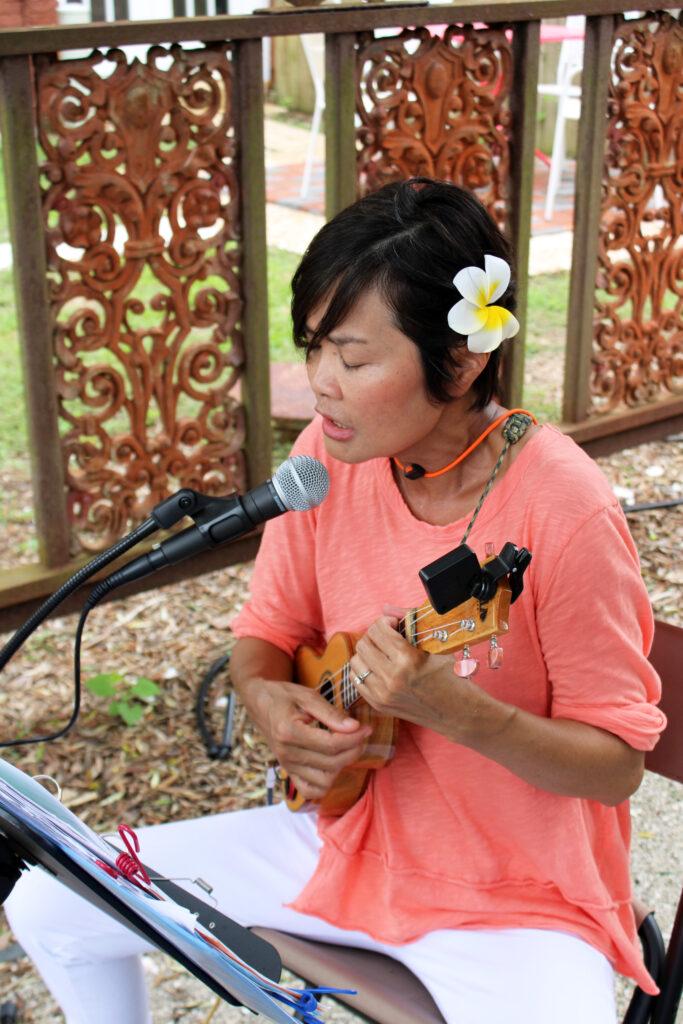 Roomies-to-be bond during island stay
Katharine Byrd rolled tightly into a burrito shape her slice of pizza, from the just-cheese half of the pizza at B.J.'s Pizza Sunday night,
It was just cheese because Byrd is something of a spoiled pizza princess who shuns any toppings whenever she's not eating at the Pizza Love and Pizza restaurant in North Georgia where she works, a job that consumes her passion.
Her cousin, Samantha Barrett, took bites of her slice from the meat-lovers and green pepper half of the pie the more traditional way, which she held out flat and horizontally before her and took bites accordingly.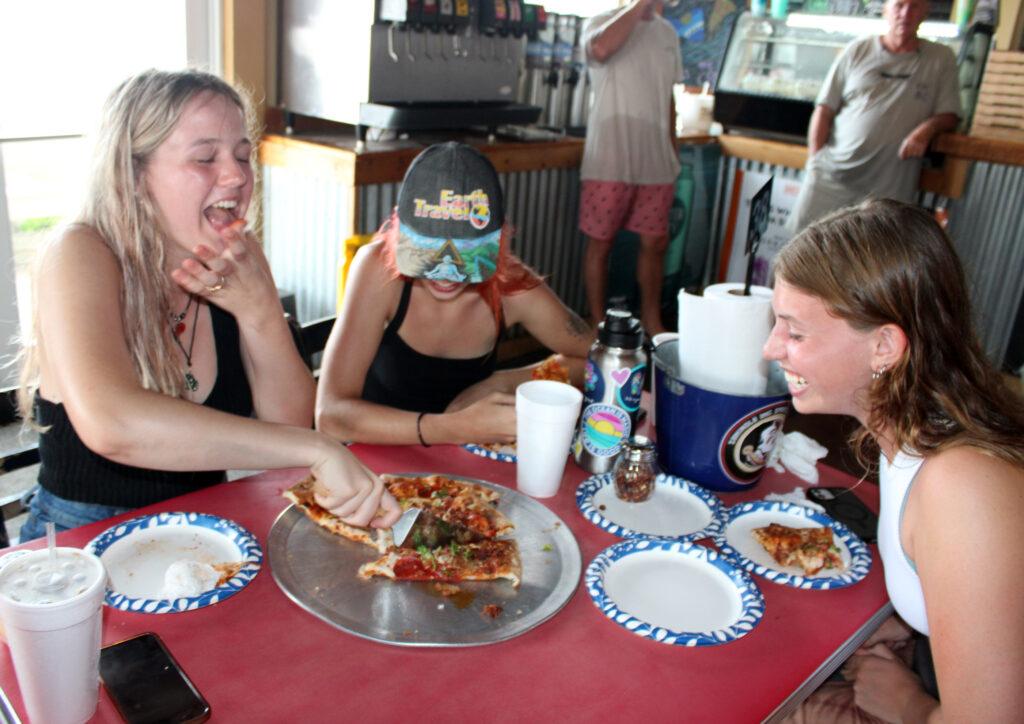 Marissa Planton, Byrd's close friend from Harrison High School in Kennesaw, Georgia, blew on her slice with maximum sustained gusts of breath before she was convinced it was cool enough to eat.
"I'm scared of hot cheese when it comes out," she said.
Planton's concern with burning her mouth was understandable, given that her accidentally stepping on a nest of fire ants a few days earlier had caused her considerable pain and itching, and led to a heightened fear of any future discomfort.
Fortunately, Barrett, the daughter of a nurse and who plans to study nursing at the University of North Georgia, had helped tend to her future roomie's needs with all the right preparations and treatments.
Barrett, a graduate of Fidelis Christian School in nearby Cumming, was meeting Planton for the first time as they all prepare to share, along with a fourth friend Genevieve (who couldn't make the trip) when they all move in together next month on the eve of their attending college at the University of North Georgia.
Planton will be studying aviation at UNG, while Byrd, who took a more unconventional road to finishing high school, will be taking online classes and working, even as she eyes a career in the culinary industry.
Their week-long island vacation at Barrett's parents' place on the island was a chance for them to bond, to map out plans for their year together, and by all indications they've planned for it down to the tiniest detail.
They found a reasonably priced, furnished four-bedroom in a gated community, so each will have their own room, and their own bathroom, which was a big demand by all of them that had to be met.
Another important concern of theirs is security, as the apprehensions of four 18-year-old females living together, while always in the back of minds,, has been heightened more recently by the horrific murders on the campus in Idaho.
They are investing in a sophisticated Ring security system, one which alerts them even if a window is ajar. They plan to shun any obviously feminine decorative touches, and they'll even go to a Goodwill store and make sure a soiled set of men's work boots is always on their doorstep.
Byrd, who much prefers her ideal pizza slathered with extra tomato sauce on a thick, fluffy crust and cut spinach atop a blend of mozzarella and vegan cheeses, was predictably so-so about the pizza, while Samantha said she was content with it, even as she picked off portions of the cheese because she's lactose-intolerant and wanted to lessen the risk inherent in eating one of her favorite foods.
Planton, whose favorite topping is banana peppers, seemed happy with the entire eating situation. "I really, really like it," she said. "I love pizza."