'Squirrel' earns Golden Gopher degree
Carlos Morris was one of the next basketball players to come out of the Franklin County Schools.
After starring for the Seahawks while still in middle school, including helping lead them to a berth in the Final Four, Morris, long known by his nickname "Squirrel," transferred to a private school in Jacksonville.
From there he went on to star at Chipola College and after University of Minnesota basketball coach Richard Pitino scouted him, he went on to play Big 10 ball for the Golden Gophers.
But it was in his senior year that a strong disagreement emerged between Morris and Pitino near the end of the season.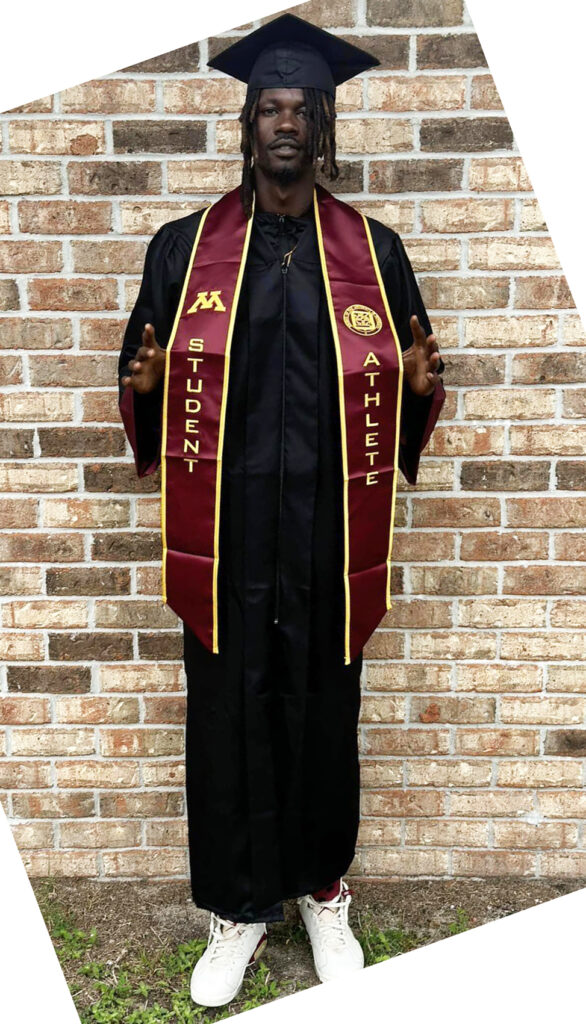 "I left Minnesota in 2016. I didn't get my degree then because at the end of the day I was mad. Me and Coach had just got into a confrontation and I was ready to go and leave whatever behind at that point," Morris wrote on Facebook.
He would go on to play professional basketball in Europe but how his college career ended haunted him.
"I knew I'd go overseas but not knowing that the blow-up with Coach messed up so many basketball opportunities, literally everything I had worked for," Morris wrote. "I felt like it was thrown out the window so I was just ready to leave. The last four or five months in Minnesota, I (chose not) to live on campus. I had no access to the facilities anymore. I used to go to the rec center everyday with the regular students and play with them."
A little while after he returned from his pro career overseas, he received a text from his academic advisor, asking whether he wanted to finish his degree.
"Of course I said yes, so I first tried in 2017," Morris wrote. "I failed, tried again in 2018-19 and failed again."
But Morris' academic advisor didn't give up on him. "Let's try this again," he told him. "I was pretty much done with school at that point but ended up agreeing to do it again."
Seven years later, Morris got it done, and now as of May 10, 2023, Carlos Artez Morris has a bachelor's of science degree from the University of Minnesota.
"I was going to say it took forever but it's perfect timing," Morris wrote. "I appreciate everyone who had a helping hand. I can't thank ya enough."