Seahawks sweat out August practices
"I'm going to play golf next year," said one Seahawk football player as he headed to the pavilion at the practice field where a giant cooling fan awaited him and where water girl Laelah Carranza offered plastic bottles of cool water to him and his fellow players.
Now whether shooting nine holes at St. James Bay is a refreshing walk in the August heat is another question but it was clear last week that football practices in 95-plus degree heat is not a cushy experience.
John Cooper and his assistants have been pushing the boys all summer, making sure they take the necessary breaks, as they prepare for their pre-season game at St. Francis Academy in Gainesville Aug. 18.
"We're trying to build a program, not just field a team," said Cooper. "It takes a lot of attention to start building the blocks for years."
He said the 37 boys now on the roster have made great strides since February, when the program had no players who could bench press over 200 pounds. "Now we are at 16 who can lift over 200, and a lot are very into the 200s," Cooper said.
Being on the weightlifting team has been mandatory since the first week of February. "We want them to get used to a real live program," said the coach. "We're building a weight room culture. They're in the weight room all the time."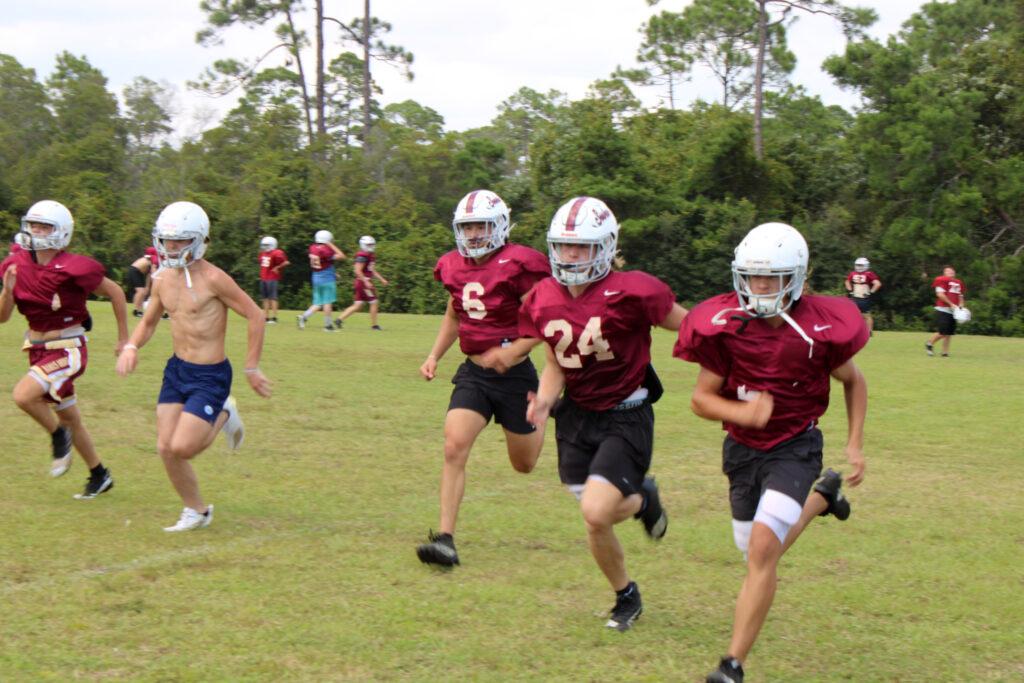 Cooper, 31, now in his 10th year as a teacher and coach, has a lot of confidence in his staff, which include basketball coach Ray Bailey as defensive coordinator and school resource officer Brock Johnson directing the offense. "Brock and I worked together when I was here before, and he has a brilliant offensive mind," Cooper said. "And we all know Ray's record as basketball coach, but he's a football guy too."
Cooper also has Jordan McNair and Willie "Suge" McNair to work with his wide receivers, and volunteer Eddie Money to assist as well. Tydron Wynn is helping ensure that the kids get seen by college recruiters if they want to pursue gridiron dreams.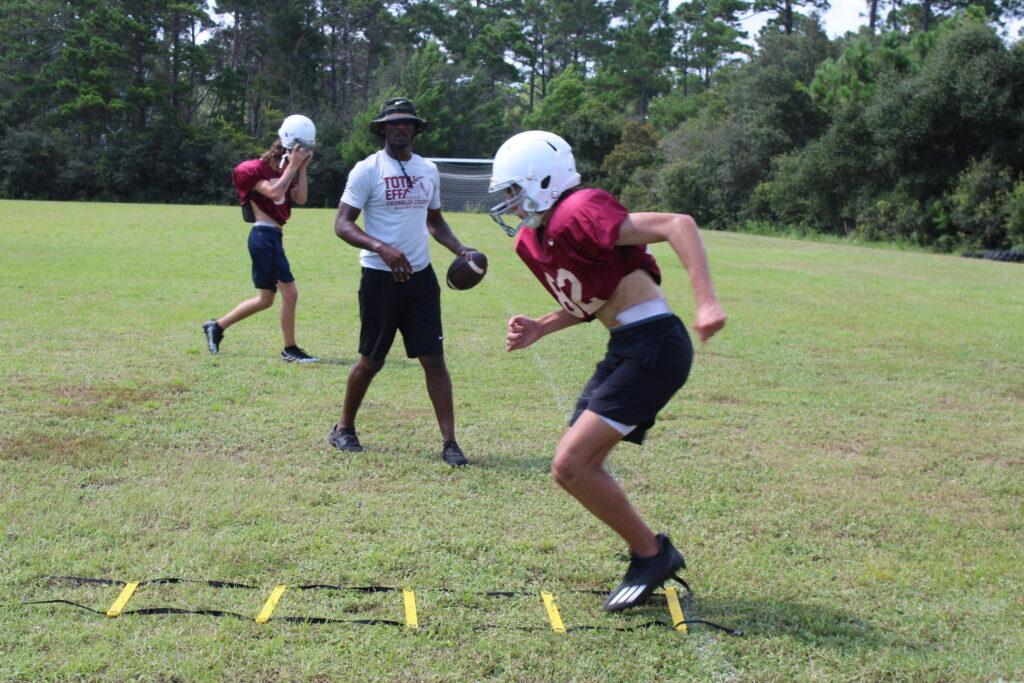 Bailey has required those hoopsters who expect to play on the court in the winter have to be on the football field in the fall.
That has meant a player like junior Ajaylen McNair is out sweating on the practice field, for the first time since middle school.
"You can't go out in high school without playing football," he said. "I wanted to come out here. We're going to be alright, we're going to be good. We got to stay together and keep the grind. Can't lose our teammates, we got to stay out here."
The final roster is of course weeks away from being set, but as it stands now, sophomore Owen Juno will be at quarterback, with a backfield that includes seniors Cody Abercrombie and Logan Bentley, juniors Garyson Millender and Ajaylen McNair and freshman Kyle Gilbert.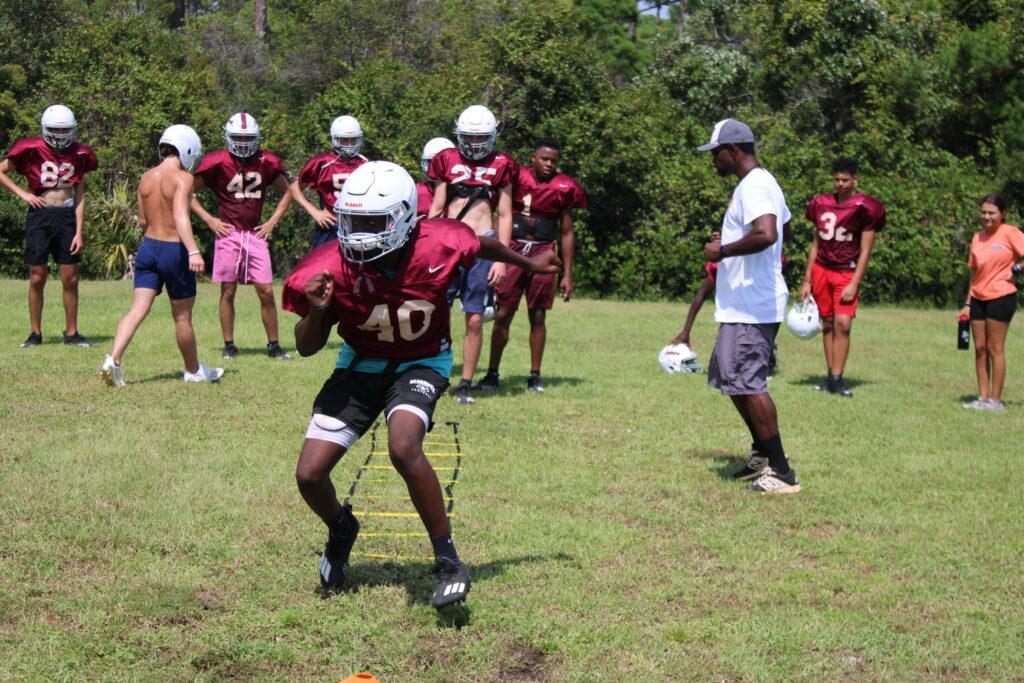 Senior Ethan Kembro will be a wide receiver, as will senior Lonnie O'Neal, both of whom will be at either end of the defensive line. Freshman Sadiq Jones is expected to handle pass receiving assignments as well.
"We plan to pass and we plan to do it well," said Cooper.
The team raised money this summer with a fundraising golf tournament at St. James Bay. Cooper has worked to beef up the Franklin Gridiron booster club, and is offering memberships in the Seahawk 150, which is a string of 12 of the best reserved seats, for each of the home games, for a price of $150 for the extra room. A 13th seat is available for $75.