Military tradition flourishing in Franklin
It's a Florida county with a rich military tradition, dating back to the men who served in both the Union and Confederate armies buried in its cemeteries.
From the heroes of World War I and II, to those trained in the 1940s at Camp Gordon Johnston for landings in the Pacific, to the groundbreaking U-2 flight of Apalachicola native Lt. Col Steve Heyser that gave rise to the Cuban Missile Crisis.
To the many local boys who fought and died in Vietnam, and who are now among those honored at the Three Servicemen Statue Detail in Apalachicola's Veterans Plaza, the only such replica of the famed statue at the Vietnam Wall in Washington.
It's a rich military tradition that now is being shared with a younger generation.
At the Reveille group's monthly meeting Friday afternoon at Navy vet Jay Woolever's Bar 98 dining room in Eastpoint, the many veterans in attendance heard from both an expert on Camp Gordon Johnston's history and from a Franklin County High School junior who is among the leaders of the newly introduced Cadet Core program.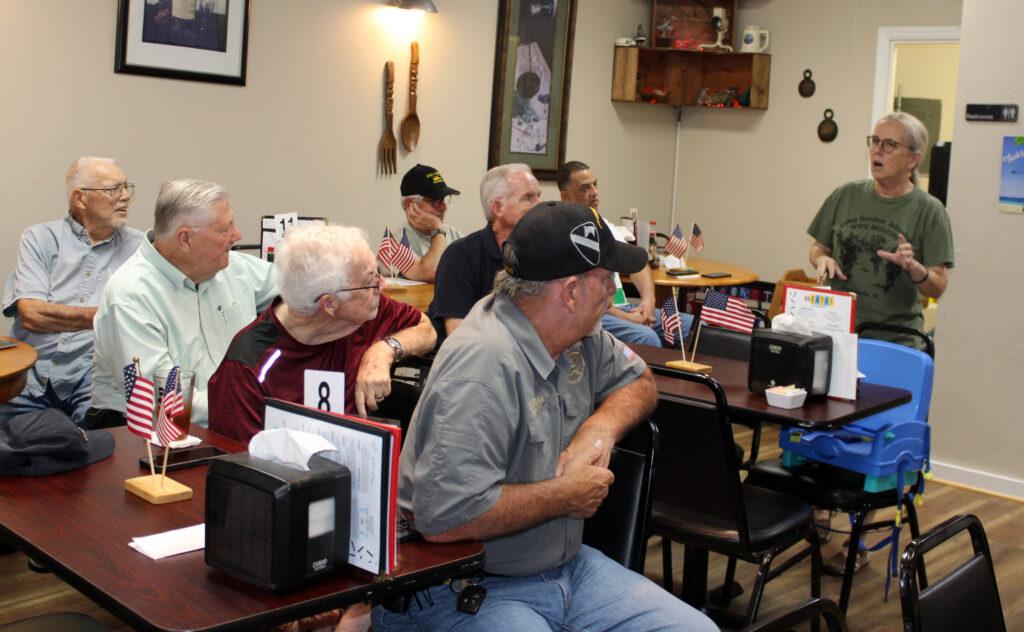 Reveille is a group formed by retired Army Major Gen. James Donald, who now lives with wife Cindy on St. George Island. Since it began a handful of years ago, Donald has brought in several veterans, many with equally illustrious military careers, to the point where it now attracts a few dozen vets every month, usually on the first Friday of the month.
On Friday afternoon, the vets listened attentively as Keith-Lucas provided an overview of the history of Camp Gordon Johnson which she and a handful of other volunteers are working diligently to preserve in its finest detail.
She said her interest in the subject came about not due to her father having served in World War II, he was too young, but out of the childhood of her mother, who was a young child growing up in Norway when it was occupied by the Nazis.
That history "was very much part of our family tradition," Keith-Lucas said.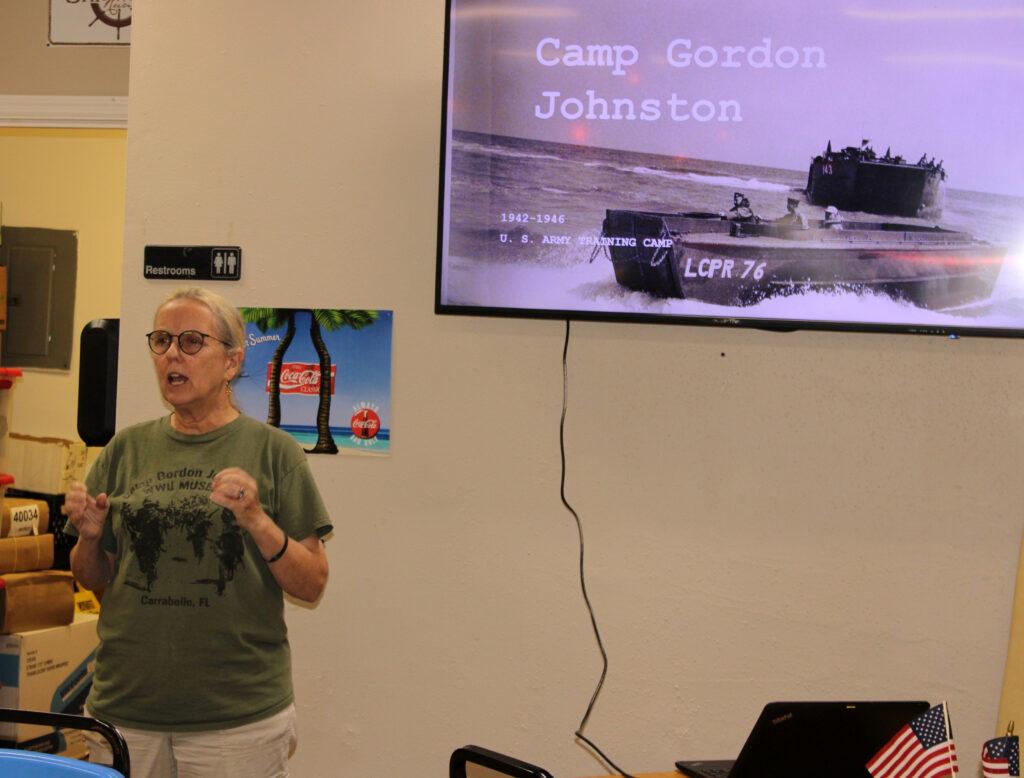 She spelled out the history of the well-known 4th, 28th and 38th infantry divisions that trained at the 165,000-acre Camp Gordon Johnston, which was created on the eve of the war due to its having great beaches and freshwater, and a comparatively small, rural population.
In all, a quarter of a million soldiers would be trained here, on everything from amphibious landings to urban warfare techniques, and later see action, mainly in the Pacific.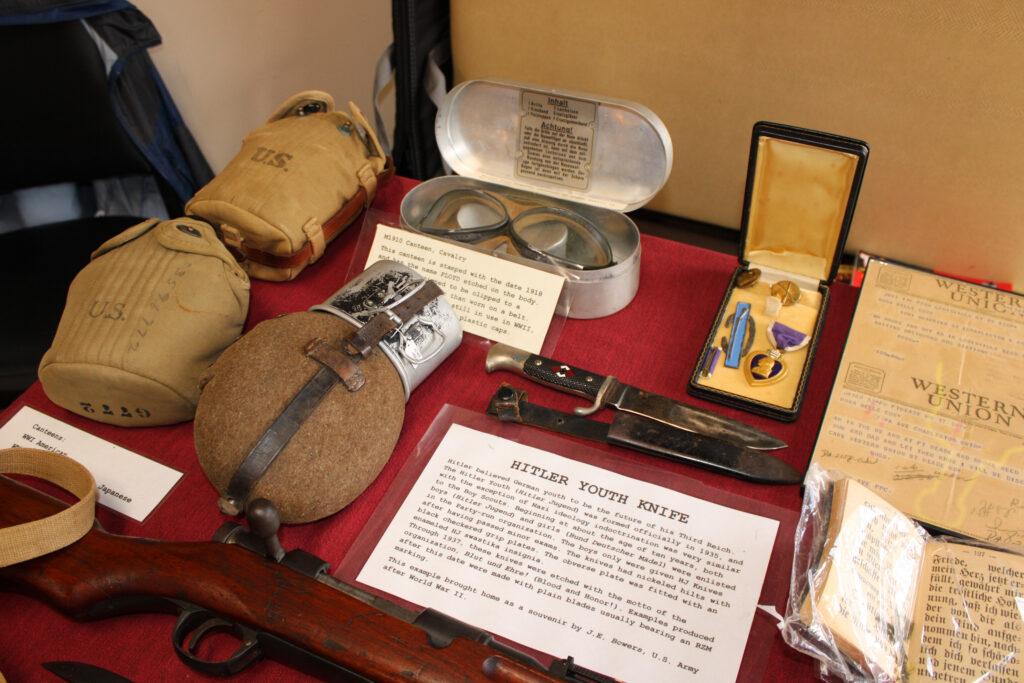 Keith-Lucas said the museum is stepping up its research into some of the lesser known units, such as the engineer brigades, the amphibious truck companies and the chemical and smoke generator battalions, and which featured both all-white and all-Black units.
Among the volunteers who are active at the museum is Franklin County junior Bradley Page, who offered his insight into discovering among the donations to the museum a top secret copy of classified plans for Operation Husky, which was the American landing in Sicily.
Page later spoke about the Cadet Core program, which is overseen by instructor retired Air Force Col. Chris Anderson, a resident of St. George Island.
Anderson said the Core has replaced the former Navy Junior Reserve Officer Training Corps program, which had been conducted as a satellite to the program at Wakulla High School.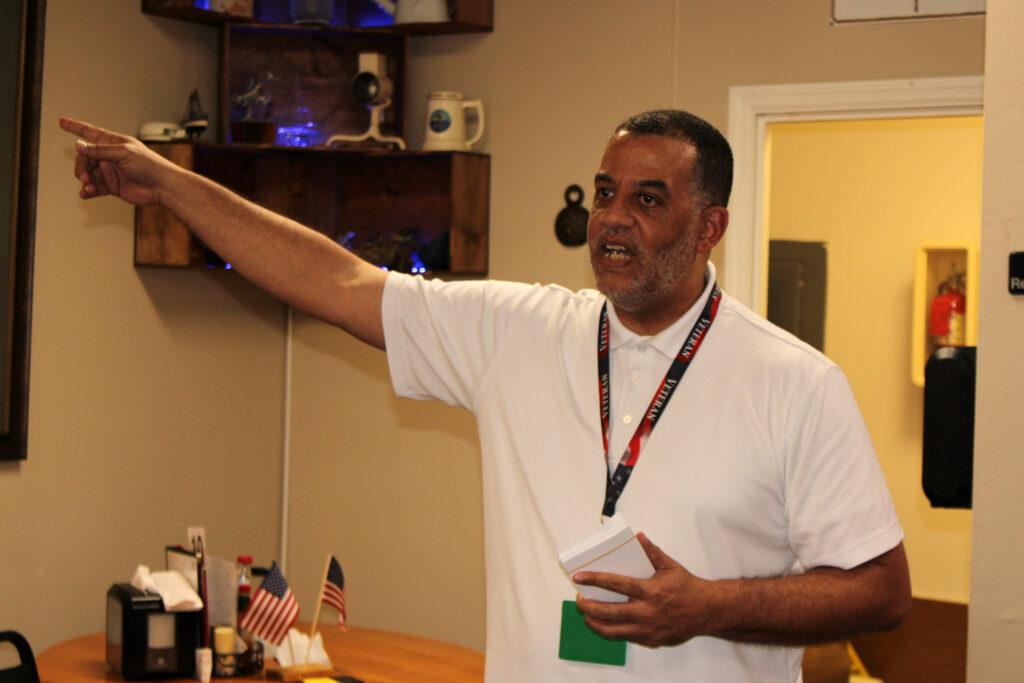 Anderson raised the rank of Page, who commands the Cade Core unit, from major to lieutenant colonel in a brief ceremony at Reveille.
Page said the 32 members of the Core, seven of whom are girls, range in age from eighth graders to seniors. All must have at least a 2.5 grade point average, and be in good moral standing at the school.
Anderson teaches a classroom component four times per week, in the nuances of "followership," with the fifth period devoted to all the cadets coming together
He said the group has a color guard that does its duty at athletic events as well as other school functions, and that cadets also are active with community service. As well, they can train on Daisy .177-caliber air rifles, shooting at paper targets at the sheriff office's firing range.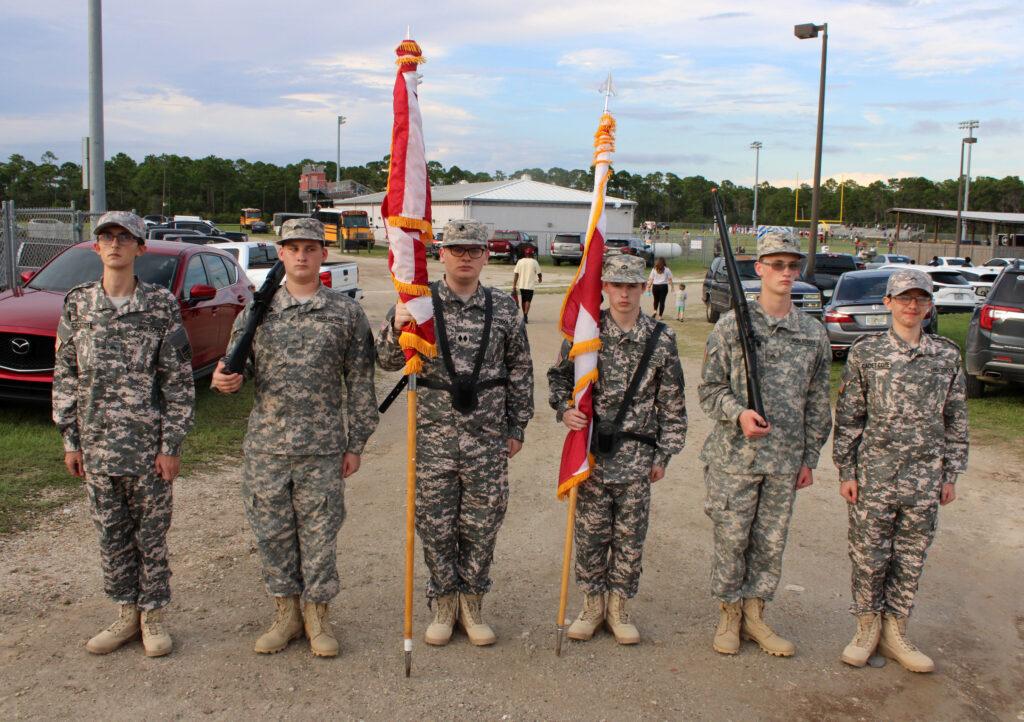 While the Core is not a bridge to military service, as it has no formal ties to the service branches, it is devoted to leadership development.
Page said the Core is generating a feeling of morale and identity among its members. "You can wear your uniform every day if you want," he said.