New atmosphere for Panhandle Players' 'River's Edge'
There's a surprise in store for those lucky enough to catch this weekend's performance of the Panhandle Players' production at the Chapman Theatre in Apalachicola.
That's because there won't be the old school auditorium seats. They're gone.
What there is instead is the surprise, along the lines of dinner theater seating and homemade desserts by donation. Plus the set design is reported to be amazing, and the use of the entire theater space an impressive transformation.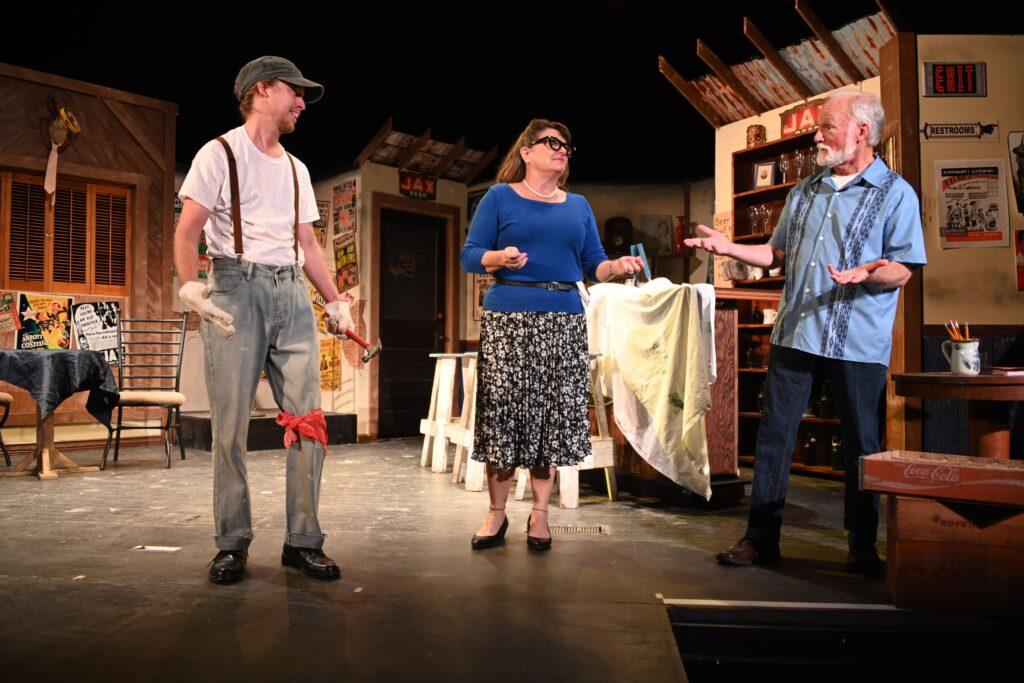 The show is "River's Edge," written by St. George Island resident Rob Pierce and directed by Nick Avossa and it runs Thursday, Friday and Saturday, Sept. 28 to 30. Sunday, Oct. 1 is sold out.
A drama with comedic elements, the stage play, which also incorporates live musical performances, transports the audience to 1950's Apalachicola, where Irene and Raymond Simmons have moved to Apalachicola from Tulsa, Oklahoma and are owner/operators of a bar called River's Edge.
There are only 120 available seats at each performance.
You can get tickets online at PanhandlePlayers.org or at the door. Showtimes Thursday through Saturday at 7:30 p.m. and Sunday at 3 p.m. Box Office will open one hour prior to curtain. All theater patrons must enter through the Box Office door including those with pre-paid tickets.