Yacht club opens in downtown Apalachicola
There's a new bar in town, operated by a man who knows a lot about brewing.
On Thursday, Oct. 12 a soft opening was set for the new Apalachicola Yacht Company, at the corner of Water Street and Avenue D, at the site of the former Tin Shed.
For eight years, Clayton Mathis worked at the Oyster City Brewing Company, doing everything from the cellar man, to the brewmaster, to the general manager to the director of operations.
Mathis was let go by OCBC several months ago, and as of this week, he's back doing what he loves, alongside his new bride, the former Carrie Jones.

He worked out a deal to lease the land from the owners of the corner, Because We Can, LLC, whose principals are Carey Shepard, Rex Humphries, Jessica Gary and Susan Gary.
"It's probably the biggest gamble I've ever taken," said Mathis.
He took the name from a bunch of locals – Dan Garlick, Harry Raulerson, the late Charlie Williamson and Stan Jankowski, among them – who used to socialize together and called themselves the Apalachicola Yacht Club.
The low-key, warm surroundings, anchored by an exquisite bar of yellow pine, oak, cherry, black walnut and ash, built by Joey Price, also suggest that there's a wry grin in calling it a "yacht company," as it is much more like a spiffy rowboat you can paddle under the moonlight.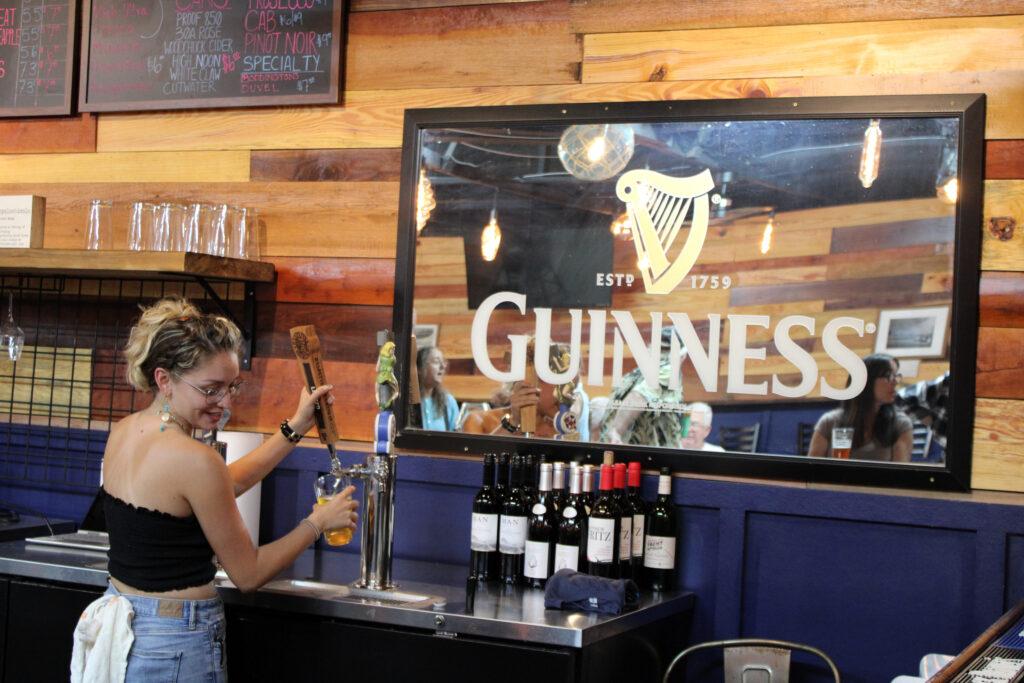 Mathis said he's pleased with the sturdy construction of concrete and Hardie board, especially since he's just feet away from Riverfront Park.
There's a biergarten outside, nicely groomed, and there will be a food truck there from time to time to offer meals with the brews.
"It will be a local craft beer joint," said Mathis, which will offer music, and good times.

He plans to have 10 taps with popular beers from anywhere in and around Florida and the Southeast.
The bar will be open Monday, Tuesday and Thursday from noon to 9 p.m., and Friday and Saturday until 10 p.m. "And occasionally on Sundays," Mathis said.
There will be music three or four nights a week, beginning with Flying Fish this Saturday evening.
Mathis said he plans to get back to brewing his own craft beer perhaps as early as this spring, and may offer the site for weddings and special events.