Pretty in pink: Breast cancer fundraiser brings in $80K
It started out with a series of cabarets, and then blossomed into the Calendar Girls, with prominent women from around the county adorning the months is not much more than their birthday suits.

In 2007, Franklin Needs Inc. was established to strengthen the effort to fight breast cancer in Franklin County, and a festive evening was added to their fundraising efforts.
That Pink Out has grown into one of the largest fundraisers not only on St. George Island, but anywhere in the county, and on Friday evening at Paddy's Raw Baw, the 2023 event raised $80,000.

Plus the prized tiara for winning the Mr. Pink Out pageant passed from the hands of last year's winner, Jason Timpert, into the pageant royalty, a man who like Cher and Madonna goes by one name alone. Gaga.

"We want to thank all of our wonderful sponsors, amazing volunteers, and everyone who attended Pink Out this year," said Dayle Flint, treasurer of Franklin Needs. "A huge congratulations to the infamous GaGa on being crowned Mr. Pink Out, and a big round of applause for all of our great contestants. Watching this event grow each year brings so much joy to our hearts, and we feel very blessed to continue to raise money for Franklin Needs."

Last year's funds helped pay off a match to a large grant received by Weems Memorial Hospital to fund a mammogram, which went into operation this week. The first mammogram at the hospital was with Kristen Anderson, a member of the Weems board of directors, the first to have a screening on the new machine.

Appointments can now be made to schedule a mammogram on the next three Mondays, Oct. 16, 23 and 30 from 9:30 a.m. to 4:30 p.m.. Call 653-8853 ext. 119 to schedule. Orders can be faxed to 850-653-2474.

This year's fundraising will go towards what is Franklin Needs' primary mission, to provide mammograms, as well as further testing up to diagnosis for the uninsured and underinsured residents of Franklin and surrounding counties.

In addition to providing free mammograms, funds raised are also used to help offset travel expenses for those who have a breast cancer diagnosis and must travel outside of Franklin County to receive treatments.
"We pay for 50 to 75 mammograms a year and I would love to quadruple that and pay for more mammograms," said Flint. "And monies can be used for travel expenses for anyone who has been diagnosed with breast cancer, including flights and taxis to go to the facility of their choice anywhere they need to go. We help with that, any of the tests needed all the way up until diagnosis.
Flint said that the chefs sold about 300 plates of food, either flounder donated by Water Street Seafood, or brisket. "We probably had 400 or more people in attendance," she said.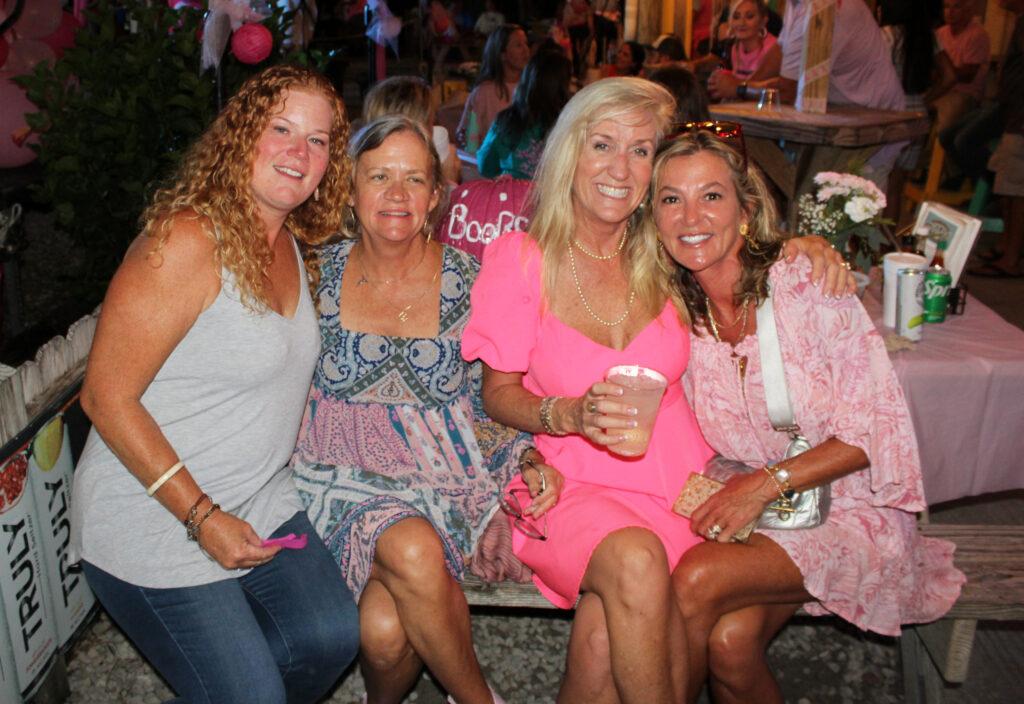 David Snow and Jay Gilkerson were busy all night as emcees from the main stage, as Michael Yelvington, from FOMO photography, took a wealth of pictures, and even donated a complete photo shoot for the live auction.
While Gaga took home the $400 prize for being selected Mr. Pink Out, the other four ladies on stage – Michael Dalley, Pat Kelly, Bob Landiss and Dennis Draper – matched up well in beauty, poise and femininity.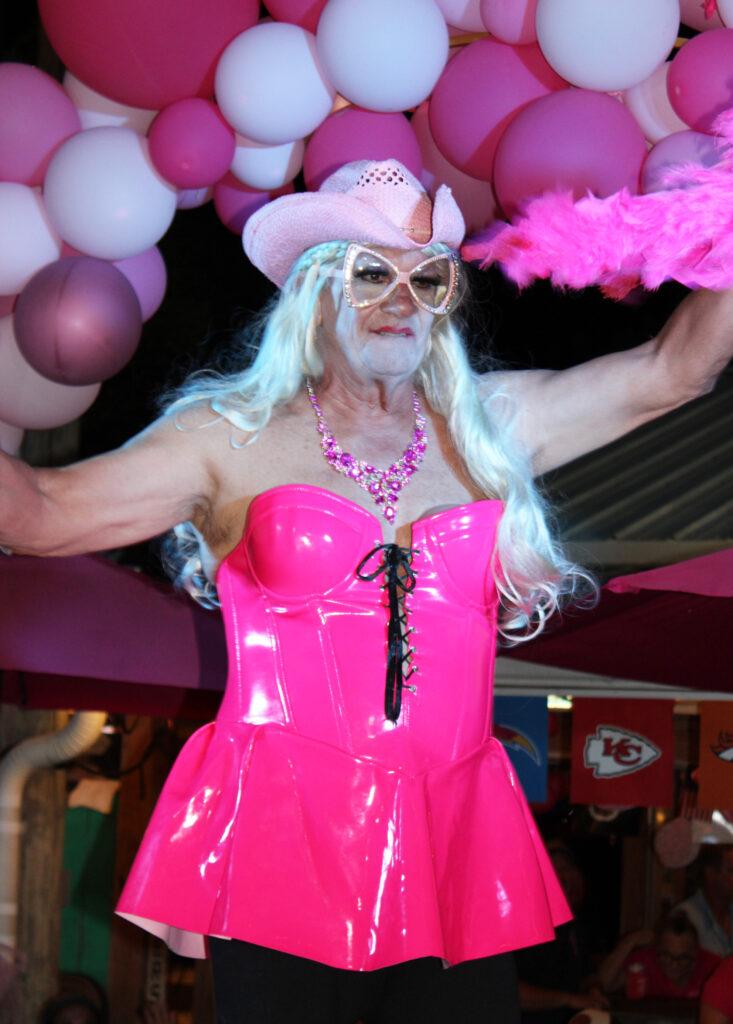 The Franklin Needs website continues to have five vacation rentals – Villa A2, Happy Bayz, Dock Holiday, Catch of the Bay and Colonel's Cottage – available for bidding on through noon on Tuesday, Oct. 31.
For more information on the fight against breast cancer, or to bid on the vacation rentals, visit www.franklinneeds.com