Porch Fest fills the streets
It opened with the feel-good sound of the local ukulele band The Ukulillies, and it ended with the auctioning off of Dave Daley's poster for the fourth annual Porch Fest, signed by each of the two dozen musical groups that played the three main stages and the 13 porches scattered throughout the neighborhoods of Apalachicola.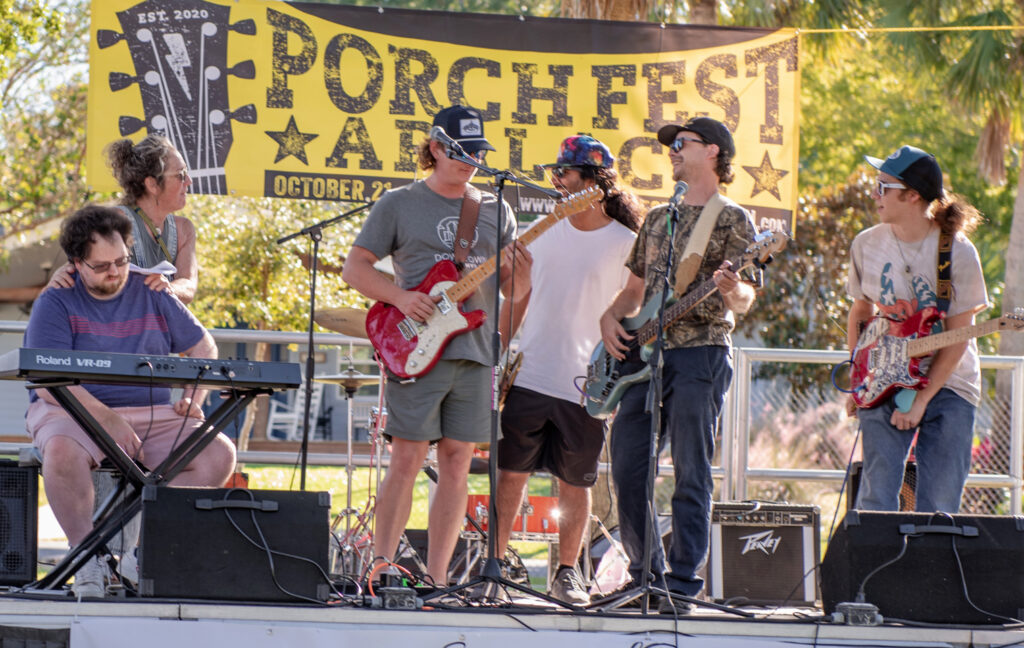 And in between, the Saturday event drew at least a thousand people, if not more, to the city, transported to the many locations by bicycles, motorcycles, golf carts, automobiles or their own two feet to take in a sunny afternoon of soulful sound making.
Moe and Evette Parker, from the Krewe of St. Andrews in Panama City, made it a weekend, riding around town in a recumbent tandem bicycle. They decided to stay in Apalachicola, avoiding having to cross the bridge, and just relax and enjoy a town they have loved for years. They'll be back in a week or so for the Florida Seafood Festival, just as they have done for the past eight years.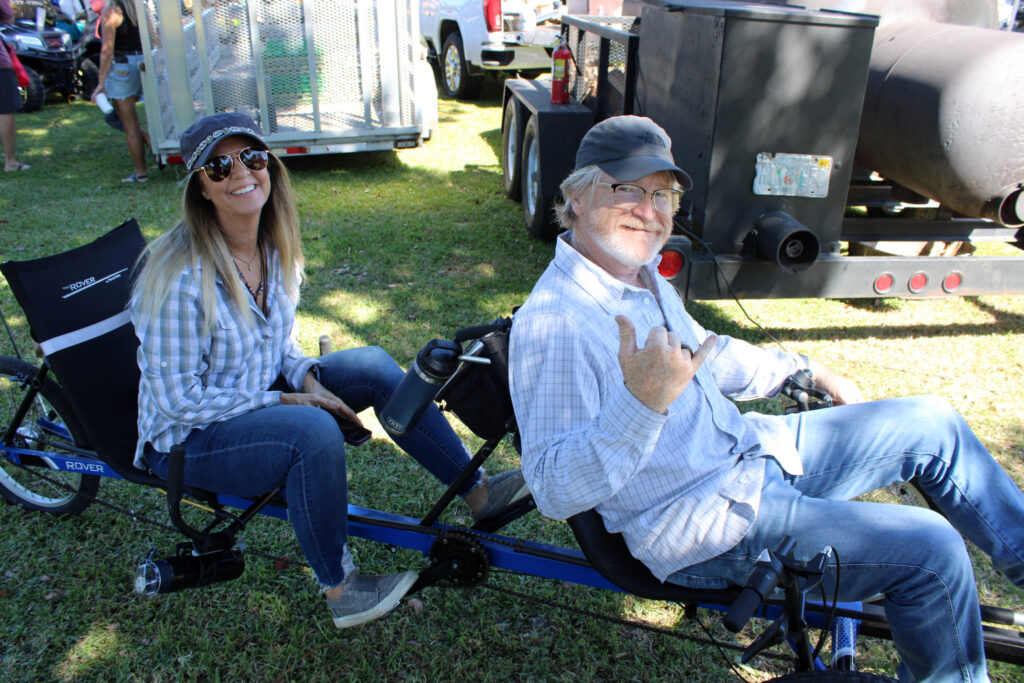 Listening was free, and there were plenty of tip jars carried around by some of the three dozen volunteers and they looked pretty full. The food vendors at Lafayette Park and Battery Park did a steady business.
The silent auction online drew lots of bids, and when Andy Bass auctioned off the Porch Fest poster at the gazebo, the highest bid was $450 from Chipley's Randy Hetzel.
Add to that the many sponsorships, ranging from $2,500 to $100 each, and when the bills are all paid, it looks to be that the Elder Care Community Council will have a hefty donation for their mission of feeding the town's senior citizens with Meals on Wheels and congregate dining at the Holy Family Senior Center.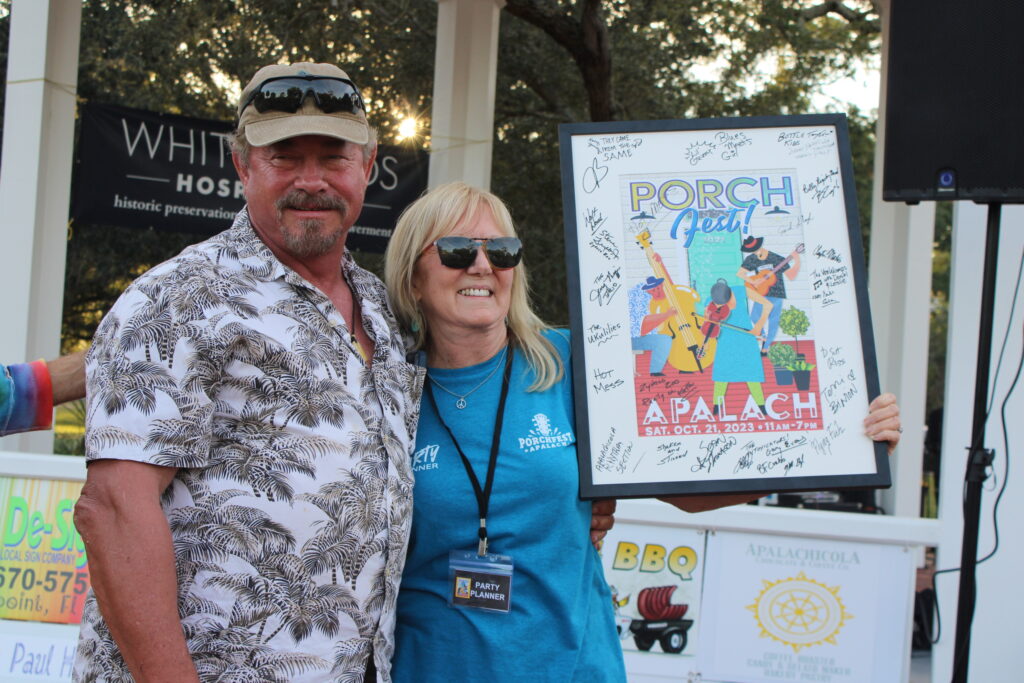 Mick Barlement, a member of the organizing committee, said he worked to group the acts on the main stages by genre, so that folks who sat down for an afternoon of pleasure could enjoy a similar style of music.
The musicians each were paid, well below what they can command in private gigs, so that "we would have this level of talent," he said.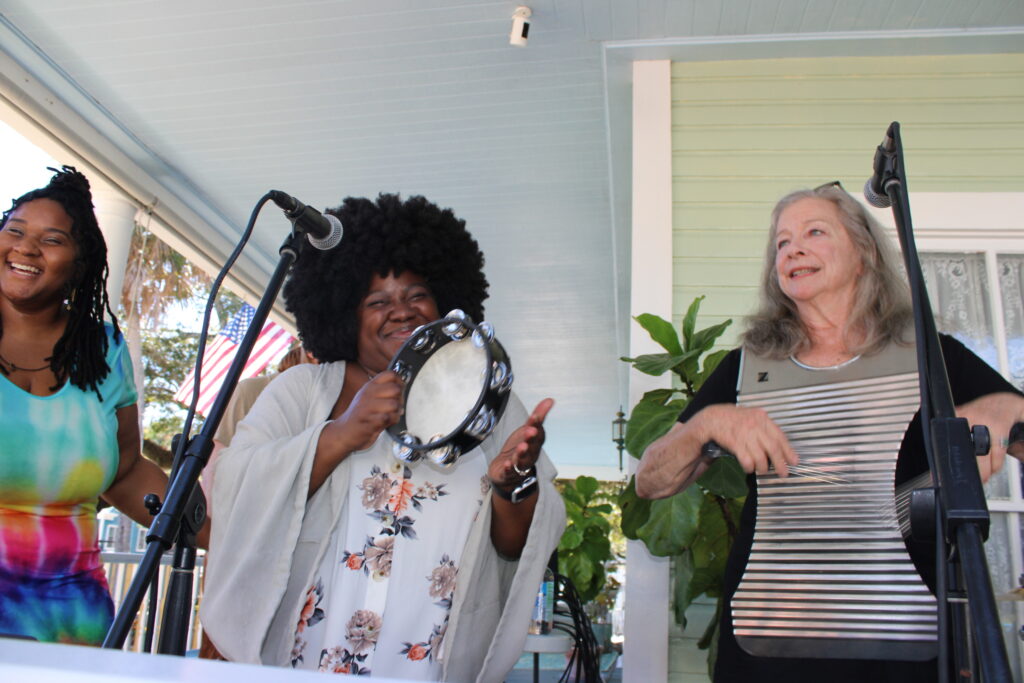 Will that evolution of talent soon see a big-name entertainer highlighting the fest?
Don't count on it, said Barlement.
"Our goal is to maintain what we have," he said. "We're not trying to grow this into a larger event. We're trying to keep something that has its own identity, in the neighborhood and parks."