Seafood Festival has visitors 'feelin' alright'
The 60th annual Florida Seafood Festival last weekend is in the record books, and while it didn't break any attendance records, the turnout was pretty respectable.
"Attendance was up from last year," said John Solomon, president of the all-volunteer board of directors. "Many vendors I spoke to said they had a very awesome year."
At least two of the vendors had sold out by mid Saturday afternoon, he said. "The food vendors did very well. The weather was perfect for enjoying some good food.
"I heard good things all around, that it was a great weekend and a wonderful festival," Solomon said. "I have to thank all the volunteers because without them it just would not happen."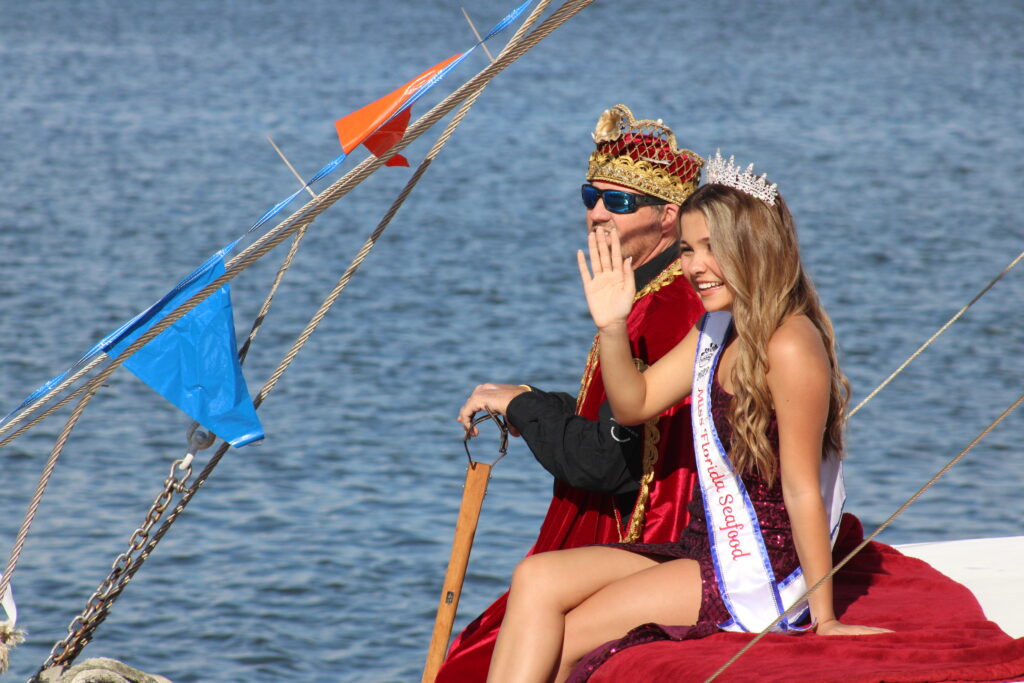 After last year's lackluster replacement for amusement park rides, which carried a hefty price tag for parents, this year the festival was once again unable to find a ride company licensed in the state that wasn't committed elsewhere to larger events.
So they turned to Good Times for Rent, a company out of Wakulla County, that brought an assortment of inflatables, including bounce houses and slides for the younger kids to be able to enjoy.
The price was reasonable for an all-festival pass, the area stayed busy. "They went over very well," Solomon said. "He even was doing so well on Friday he went back and brought even more on Saturday. Every parent I spoke to said the kids loved it. "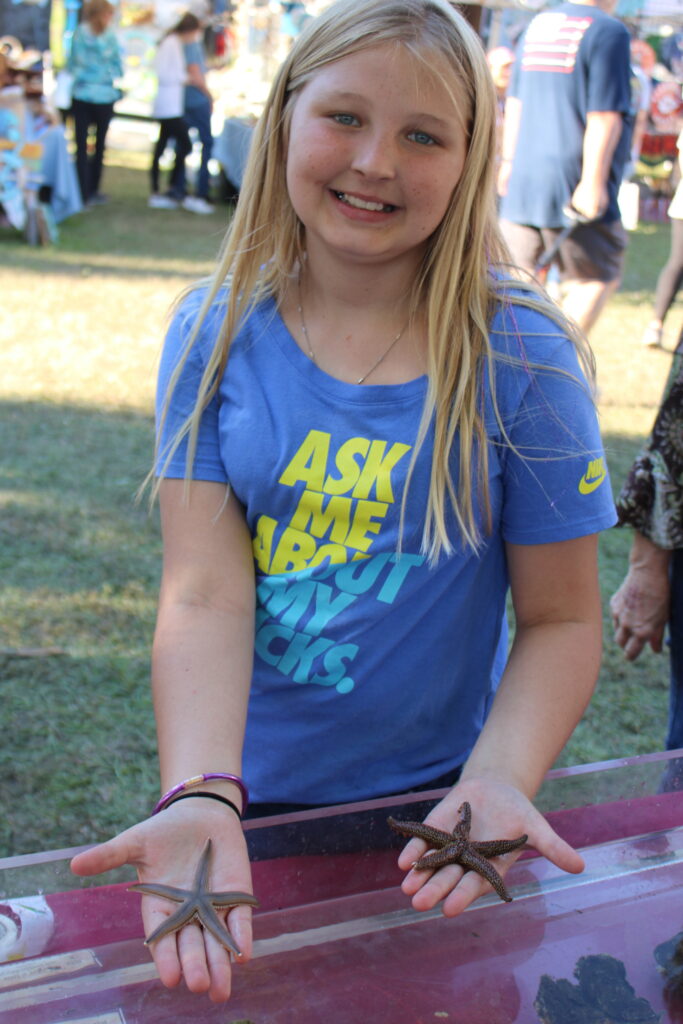 The weather was crisp as the festival got underway Friday afternoon with the arrival aboard the shrimp boat Sweetheart of Miss Florida Seafood Shaylee Martina, seated on the prow alongside her stepfather Steve James, who served as King Retsyo.
The royalty sailed past the crowded Riverfront Park dock, where several members of Franklin County's clergy were conducting the traditional Blessing of the Fleet.
Apalachicola police officer Chase Richards, strumming his guitar, sang a beautiful inspirational song.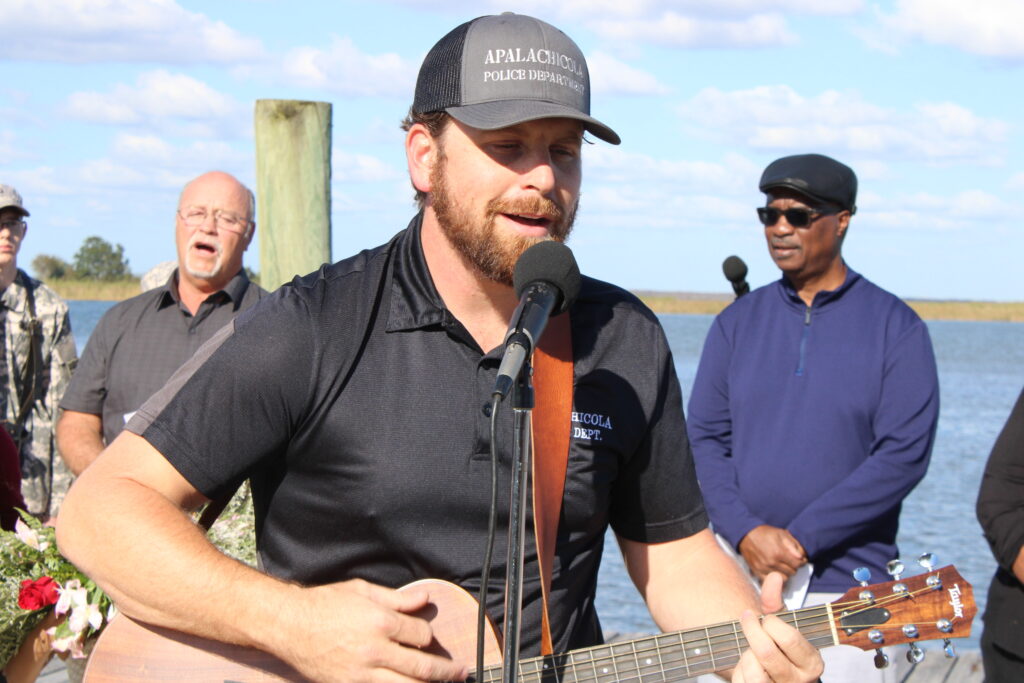 Taking part in the ceremony were numerous pastors, including Scotty Lolley, of Living Waters Assembly of God; Thomas and Valentina Webb, of Tabernacle of Faith; Wade Blevins from the Carrabelle Christian Center, Scott Shiver, from the United Baptist Church; John Bishop of the First United Methodist Church of Apalachicola; David Walker, of Covenant Word Christian Center International; Patricia Garrett, of Highland Park Community Church; Jessica Shiver Gay, of Sumatra Assembly of God; Cheryl Fritsch-Middleton, of Forgotten Coast Community Church; Stephen Pecot, from Trinity Episcopal Church; and Elinor Mount-Simmons, from Friendship Missionary Baptist Church.
The color guard from Franklin County High School's Cadet Core were on hand to lend a patriotic air to the ceremony,
Zion Washington, son of Ashley Webb, served as crucifer, and Thea and Camilla Croom, daughter of Anthony and Adrienne Croom were wreath bearers, tossing the wreath into the river with help from Lolley.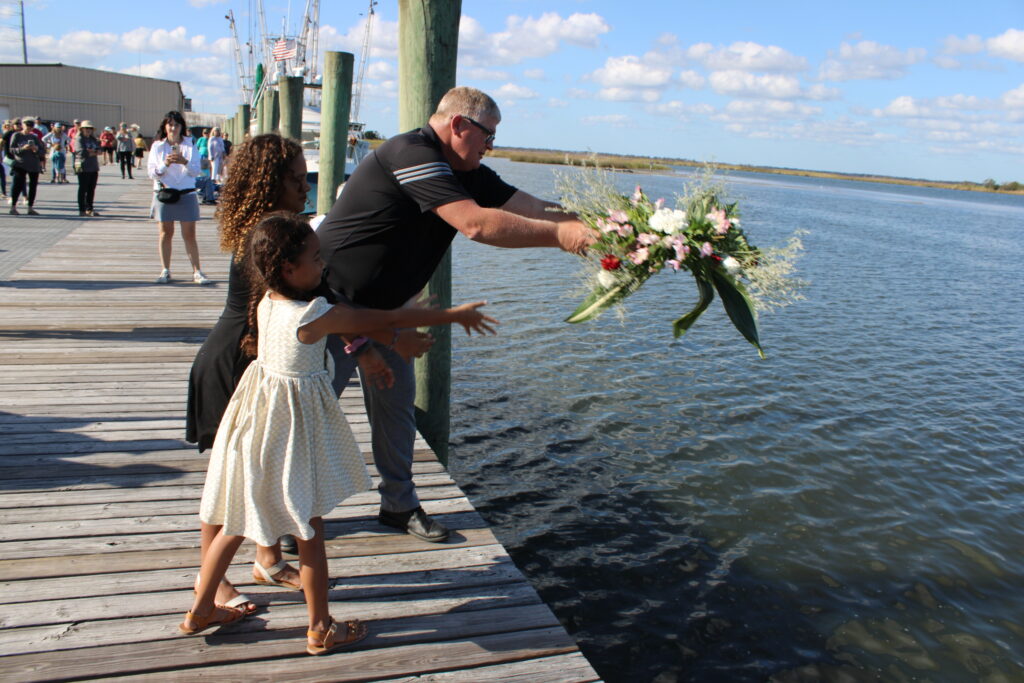 The clergy took turns reciting the blessing, as several boats passed before them, asking God to protect each boat "from the dangers of wind and rain and perils of the deep."
Martina and James then rode aboard a float to the opening ceremonies inside the city's Battery Park, where the queen welcomed everyone to the festival, and Apalachicola Mayor Brenda Ash as well as Solomon spoke briefly to those assembled.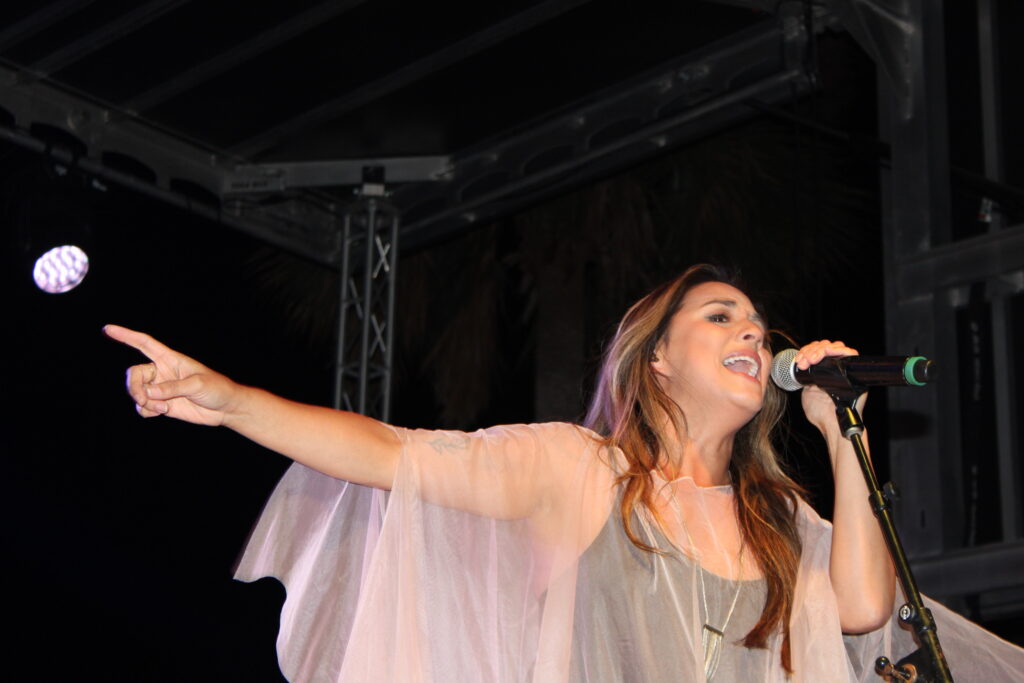 As it was a night for Christian entertainment, the featured singer, Rachael Lampa did her set with a flowing robe over her outfit, regaling the modest crowd with her spirited performance.
With cool weather, a favorite of the runners, the Redfish Run 5k went off Saturday morning in front of the Gibson Inn which like the other hospitality venues was packed for the weekend.
The morning parade was once again lengthy and spirited, although the crowd that lined U.S. 98 appeared to be thinner than usual. In addition to the many Krewes from Bay County, and a wealth of local beauty queens among the floats, there were several local politicians, many of whom intend to seek re-election to county offices in 2024.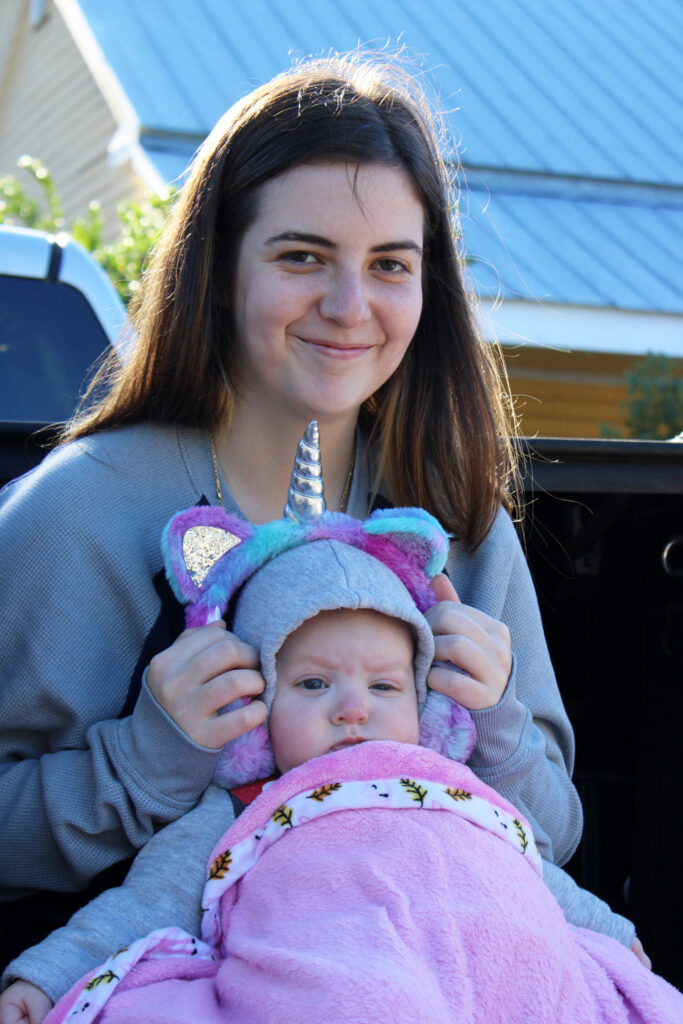 The Oyster Shucking contest, traditionally loaded with participants from the Panama City raw bars, this year had only three shuckers, and two were from Port St. Joe.
Joe Shearer from the Shipwreck Raw Bar in St. Joe Beach came in second, and Robbie Young of Port St. Joe came in third.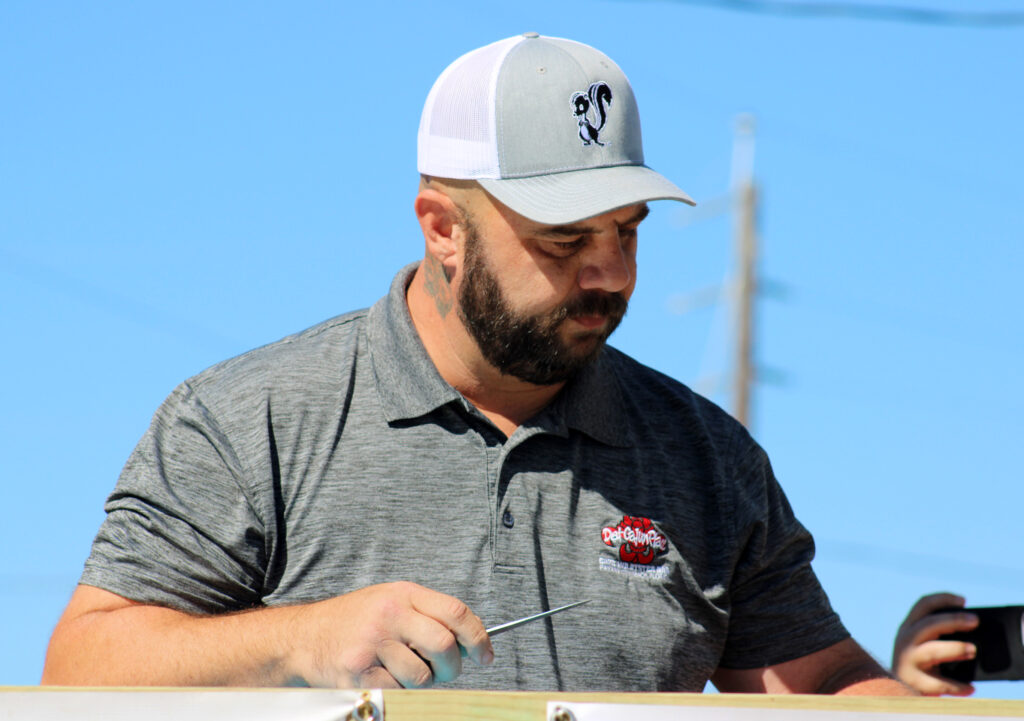 Young said he hadn't shucked oysters in over a year, but he stuck doggedly to the task, finishing very, very many seconds after the winner, Joshua Woodworth, a manager at Dat Cajun Place in Panama City, finished first.
Woodworth, who is ranked third nationally, has a fine track record of competing at nationals at St. Marys County, Maryland, where he was third last year and seventh in 2022. The festival will cover the cost of sending him to Maryland in October 2024 for the nationals.
The oyster eating contest that followed was won by Richard Buckalew of Griffin, Georgia who ate 18 dozen and six oysters in 15 minutes.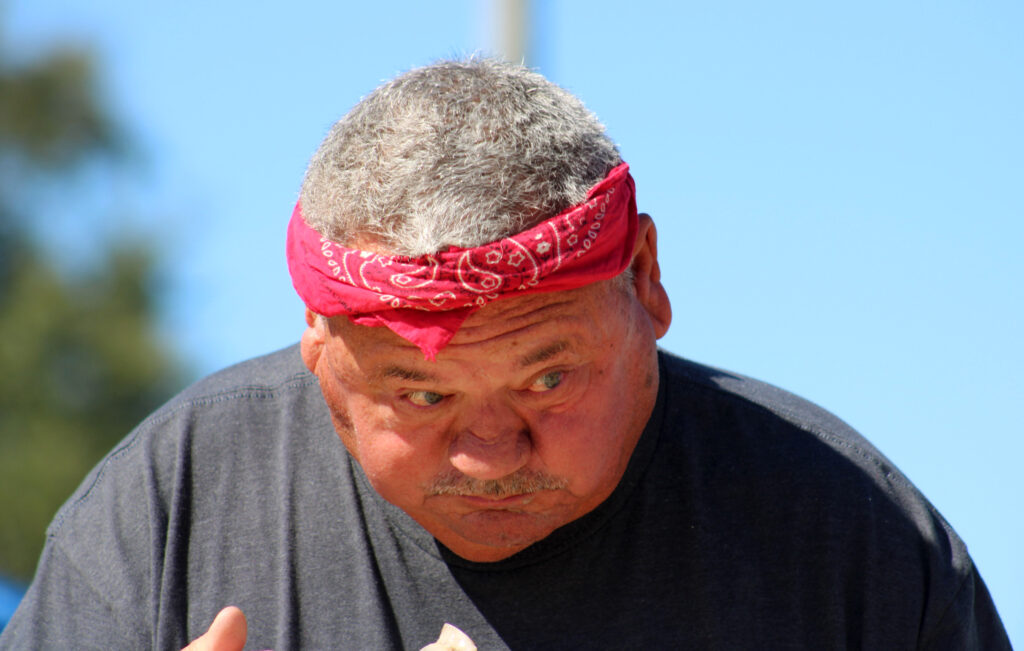 This despite having had a difficult year, losing his wife of 39 years and seeing the workshop at his home destroyed by a tornado.
He's also a survivor of cancer, as was the runner-up, Robert Tucker of Crawfordville, who ate 17 dozen and six. Charles Gunter of Crawfordville came in third by downing 13 dozen, below the 18 dozen he ate in 2015, and but better than the 15 dozen he consumed in 2016.
"I had cancer in my neck, and had radiation done last year and I couldn't taste them," he said. "I was just trying to see if I could do it after the cancer."
A nice surprise came in the women's division, when a local woman, Wendy Allen of Carrabelle, who works at the Seafood Grille, ate 10 dozen and nine for the win.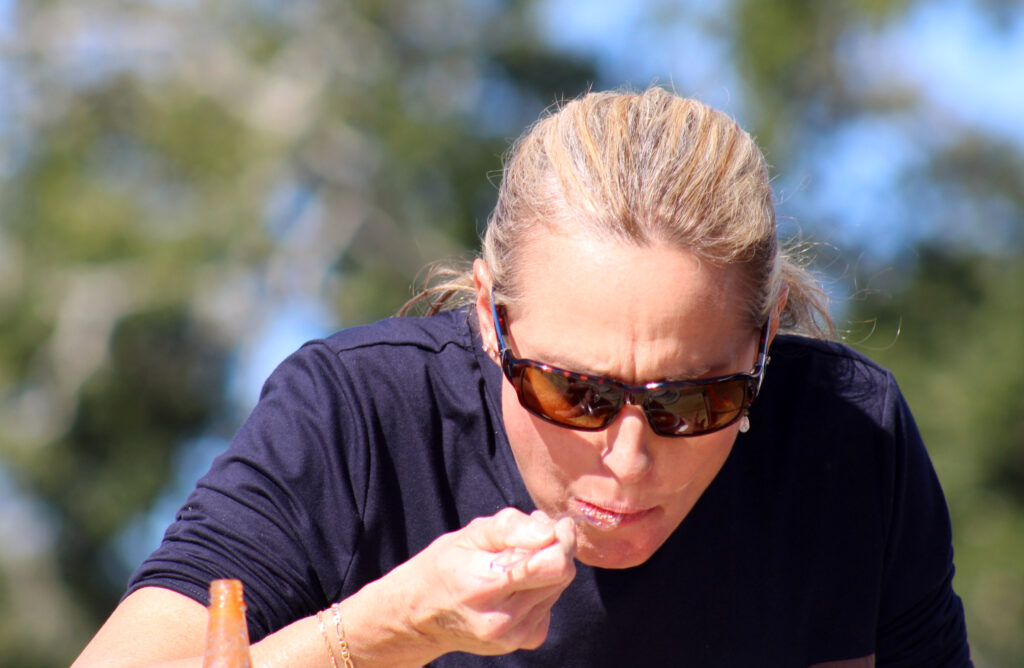 "I usually miss it because I have to work," she said. "Now I can scratch that off my bucket list."
Second place in the women's division was Keira Gibson of Perry, who ate seven dozen and 10, and third place went to Denise Williams of Chipley who ate six dozen oysters.
The crab races were full of excitement, the arts and crafts booths were jamming and the afternoon was marked by an enthusiastic flow of visitors.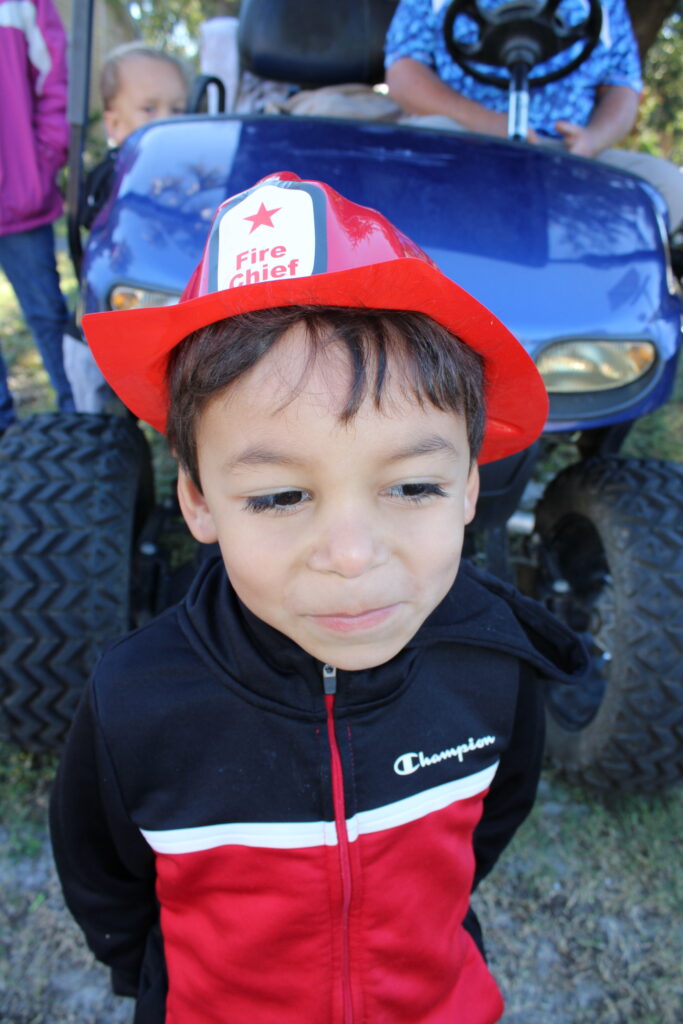 Leading up to the evening's entertainment were Bernard Simmons and his band, followed by the Ashley Morgan Band.
The evening entertainment, Elvie Shane, a Kentucky-born country music singer, turned in one of the most spirited performances in several years.
What he lacked in name recognition he more than made up for in his impassioned sound reminiscent of a down home Bruce Springsteen.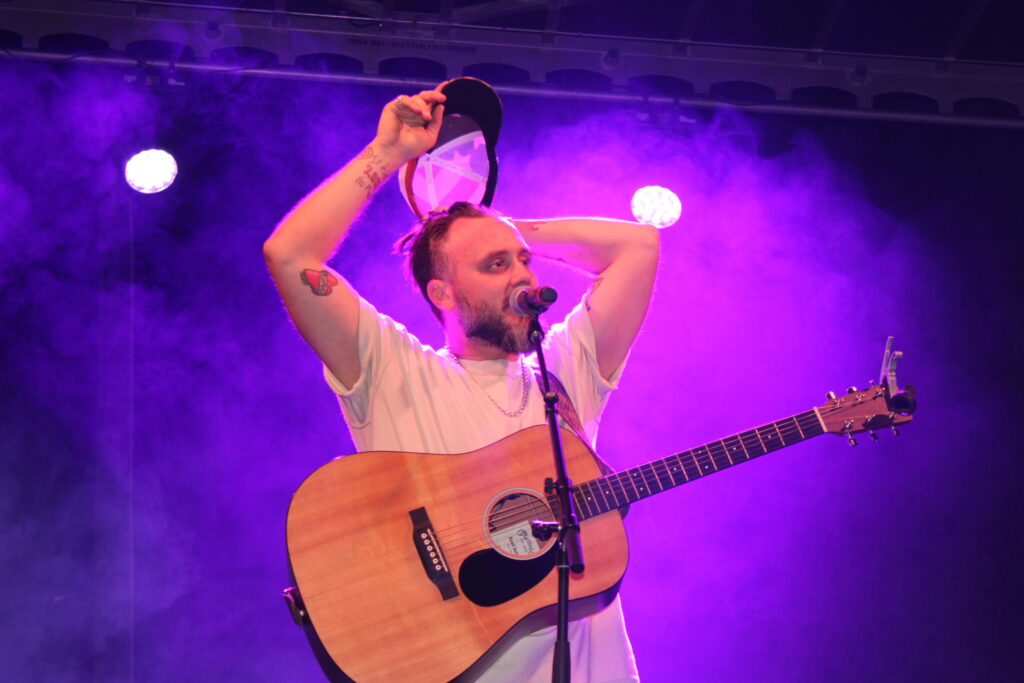 He opened with a plaintive rendition of his 202 debut single "My Boy," and then proceeded to show his rock-and-roll chops with many of his hits, as well as a rendition of Joe Cocker's hit "Feelin' Alright" that had the crowd on its feet.
Shane, a gifted songwriter, touched on themes of drug use, alcoholism and family breakups in a way that didn't stir the sorrow but brought out the pain of loving too much the people who don't love themselves enough.
It was a touching end to a joyous festival.