Seahawks down Tiger Sharks in Strunk's debut
Former Seahawks' football coach Dirk Strunk, who has returned to Franklin County High School to oversee its alternative learning center, secured a big win last week, but it wasn't on the gridiron.
Rather, he got it on the home soccer field, as the Seahawks, propelled by the leg of senior Gideon Dively, downed Port St. Joe 5-3 for Franklin County's first win of the year.
Dively's first half goal, along with a score by sophomore Owen Juno, had put the Seahawks up 2-1 at the half.
But that lead evaporated in the second half as two goals by the Tiger Sharks, and a second from Dively, had knotted the game at 3-all with eight minutes left in the game
It was then that a blue card for a tripping infraction by Port St. Joe, which ejected the player for the rest of the game, gave Dively a free kick from just outside the box. He curled a perfect shot to the high outside corner of the net, just outside the reach of sophomore Connor Howell, and Franklin County had the go-ahead score.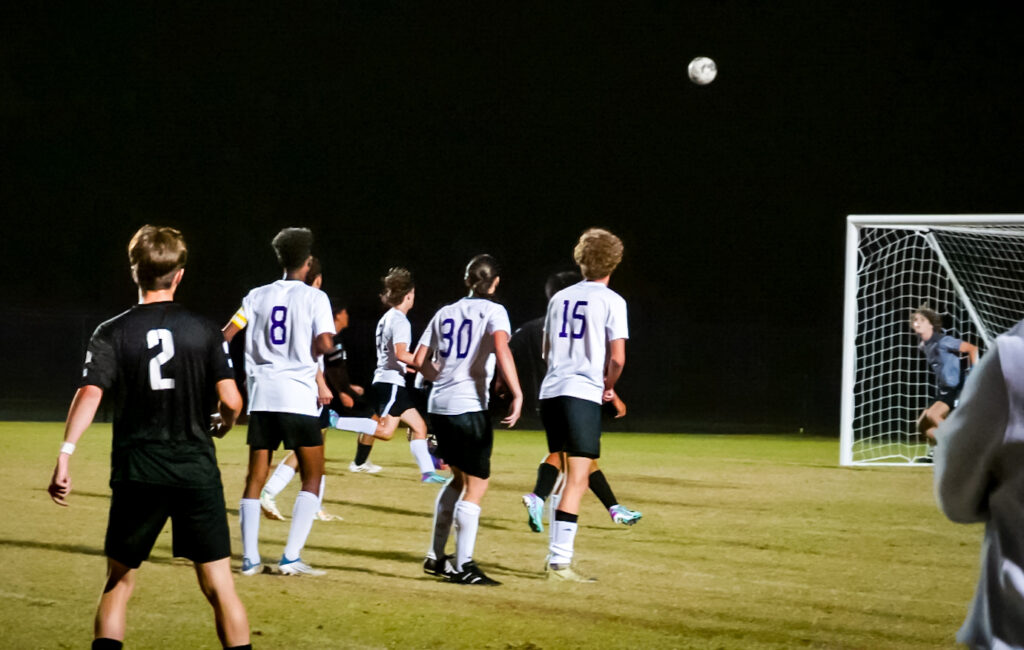 Sophomore Alex Narine added the fifth goal in the waning seconds of the game.
Dively also had one assist and senior Esteban Bernabe had two steals and two shots on goal. Senior Sequeo Majia had one shot on goal. Sophomore goalie Kingston Williams had 20 saves.
For Port St. Joe sophomore Rhett Jemison had two goals, and Howell one. Senior Lance Larry had one assist. Seniors Daniel Nguyen and Taylor Burkett each had four steals.
Tiger Sharks coach Brian Burkett, who has coached both Dively and fellow senior Esteban Bernabe in travel ball, said he continues to be impressed by Dively's speed and ballhandling skills. Dively has scored five goals so far this year, to add to the 59 he has tallied in his first three years playing high school soccer.
"He's a tremendously gifted athlete," said Burkett. "I'm proud of their team."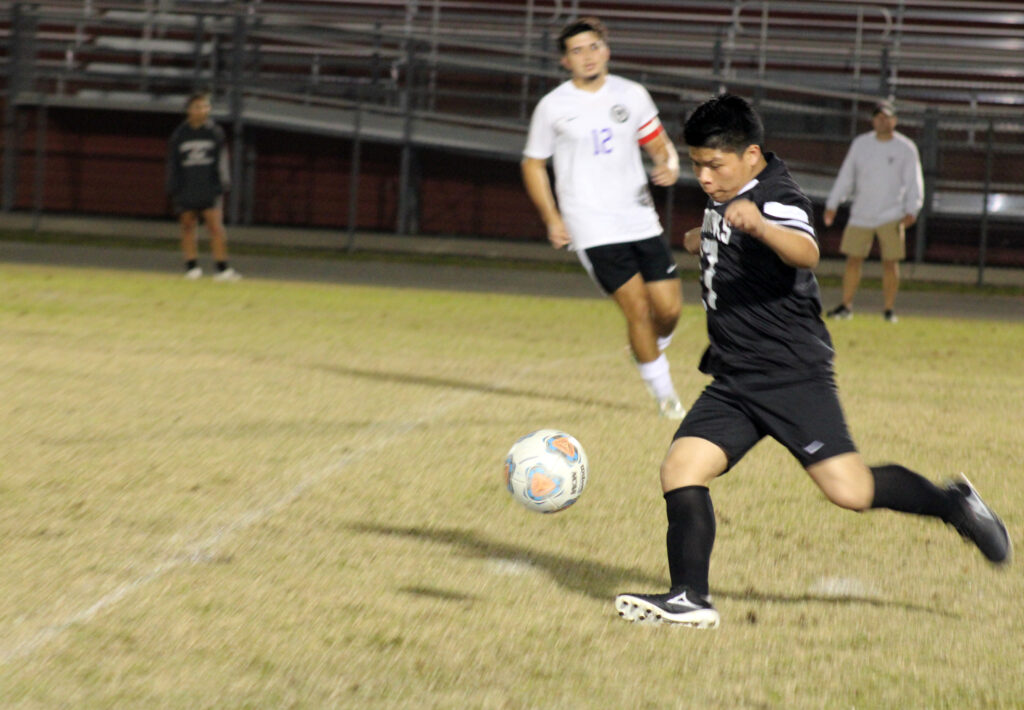 While known for the many years he has coached football over the years, at both the high school and college levels, Strunk has coached high school soccer for seven years, with several playoff appearances.
He replaces Ramon Valenzuela, who coached boy soccer for its first two games, which were both 5-1 losses, at home Nov. 9 against district foe Community Christian and on Nov. 14 at Gadsden County.
On Friday night, the Seahawks fell 3-0 at home against district opponent St. John Paul II.
In the girls game, Port St. Joe blanked Franklin County 6-0.
The win followed a 2-0 shutout of Gadsden County in Havana Nov. 14, in which junior center Jade Lively scored both goals.
Anna Bull's squad is at home Friday, Nov. 27 as they host St. John Paul II.