Regional finals Tuesday at the Nest!
Seahawks down Blountstown 47-43
After falling behind in the first half, Franklin County battled back in the third quarter to seize the lead and then held on to down Blountstown on the Tigers' home court 47-43 Thursday night.
The win , combined with Cottondale's 41-39 win over Sneads, means the higher-seeded Seahawks will host the regional finals at The Nest Tuesday night, where a victory would mean The Seahawks are headed for Lakeland to be part of Class 1A Final Four.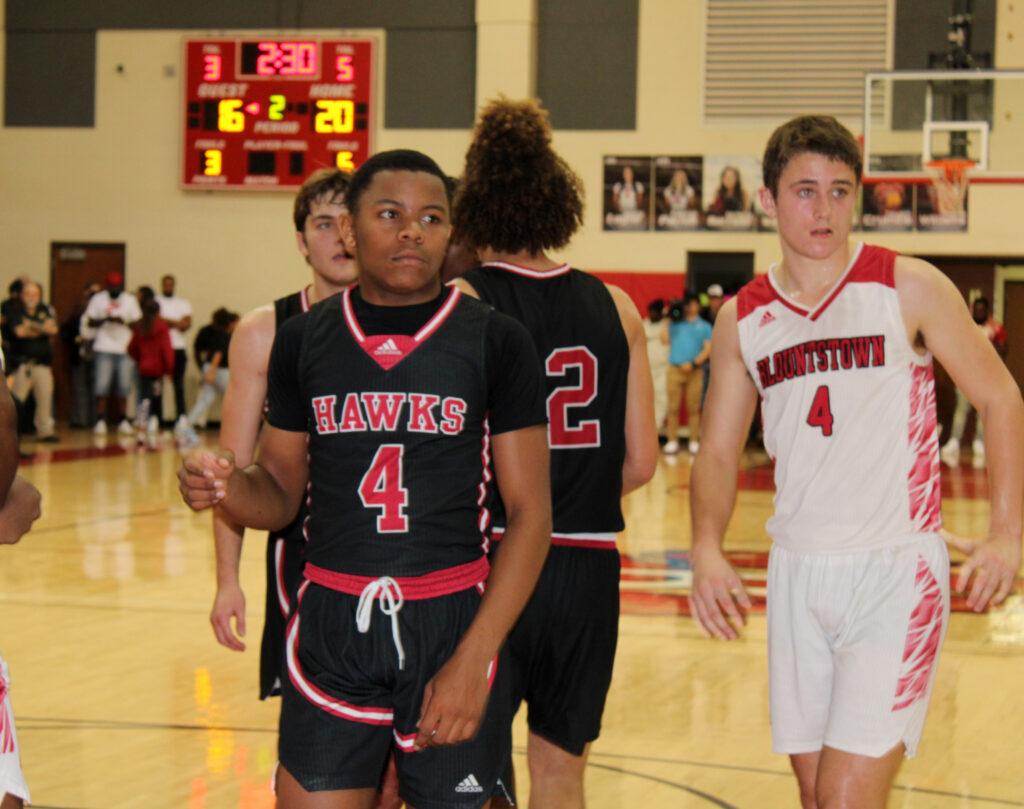 The Seahawks' victory in a jam-packed Tiger gym, roaring in equal measure by Franklin County and Blountstown fans, did not come easy, as Franklin County fell behind 15-11 in the first quarter and 23-18 at the half.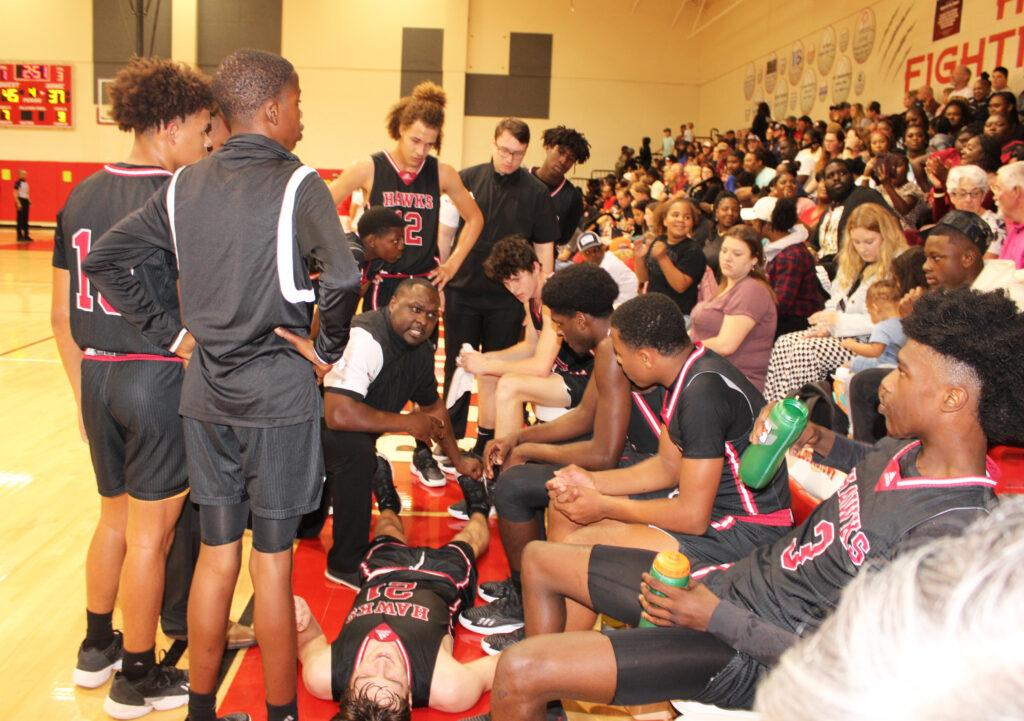 The Seahawks had been superb at the free throw line, ending the night at better than 70 percent, which became especially important given the Tigers' dismal performance at the charity stripe.
But several easy shots under the basket had failed to drop, and the challenge was on in the locker room for Coach Ray Bailey to rally his troops.
The Seahawks came out spirited, and took the lead going into the fourth quarter on the strength of a 13-3 third quarter.
The Tigers would get within two, 45-43, and after senior Jaidyn Rhodes got tied up in the corner with 90 seconds left to play, Bailey burned his last timeout to avoid a possible turnover.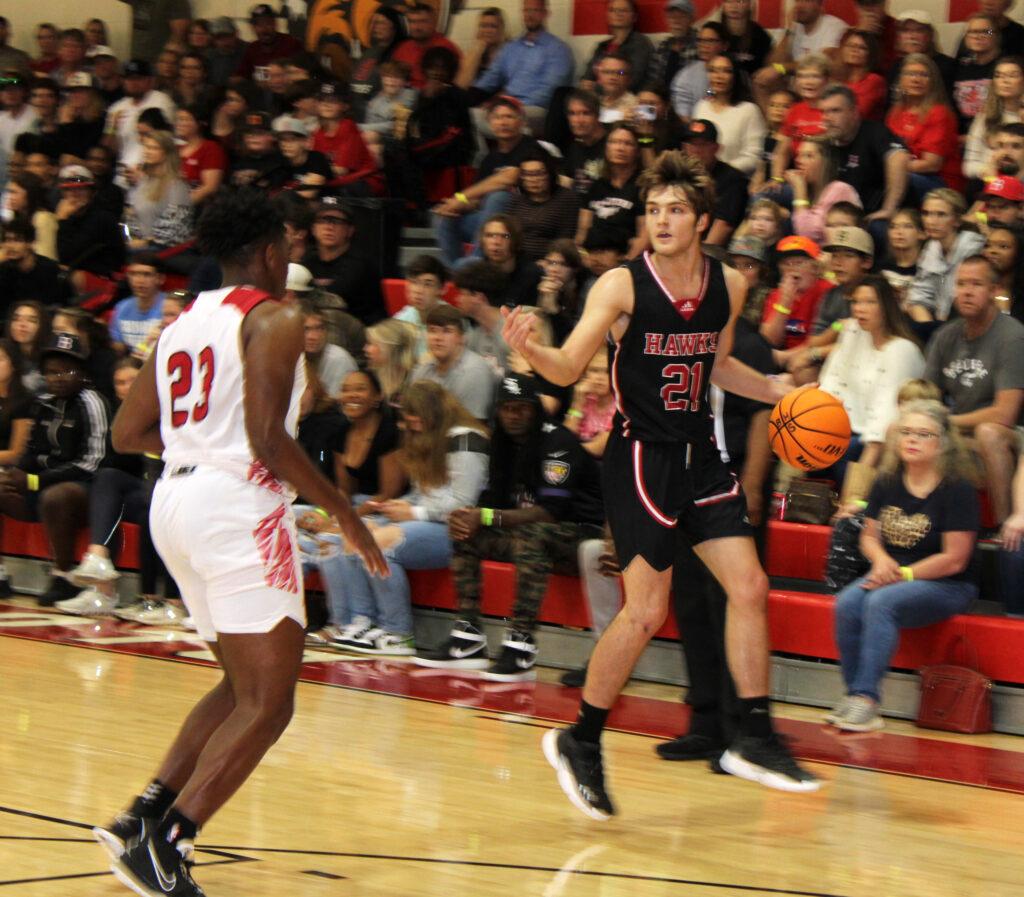 Senior Owen Poloronis and eighth grader Sadiq Jones would later nail free throws to secure the four-point win.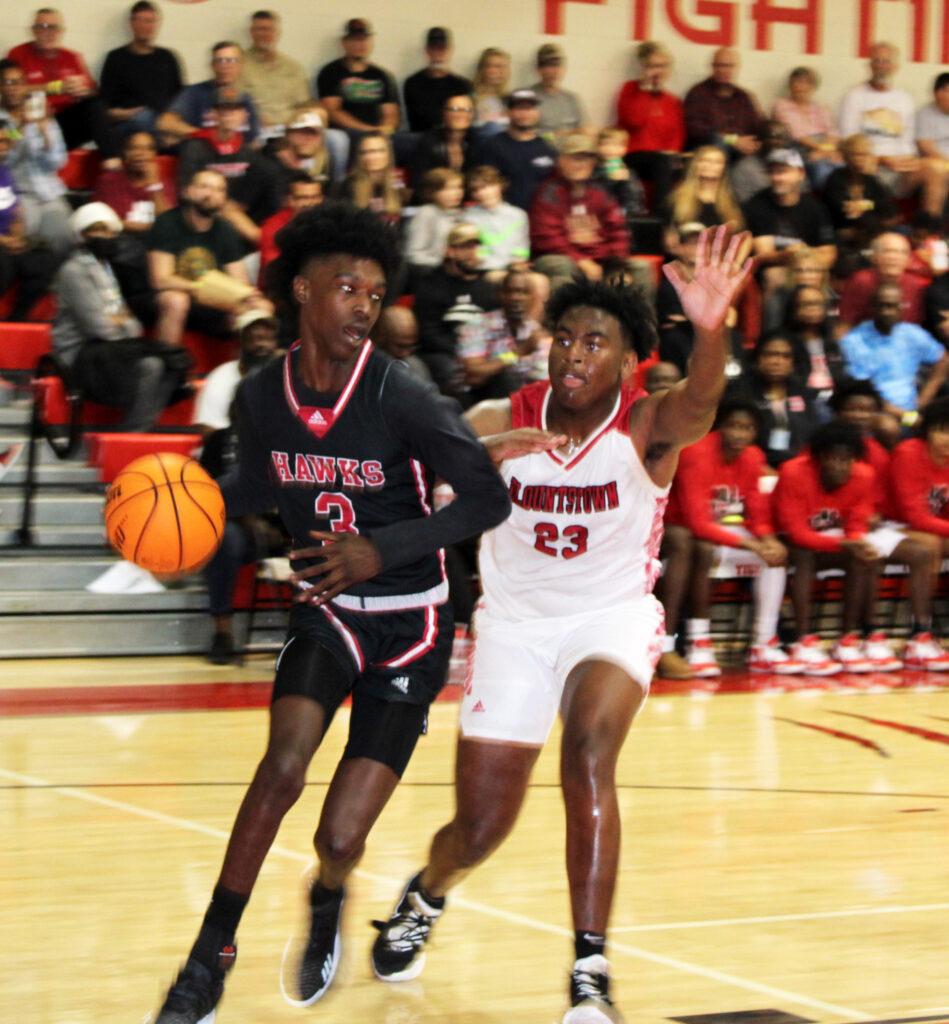 STAY TUNED FOR A COMPLETE RECAP OF THIS THRILLING CONTEST.