Mallon signs with John Melvin
The ace of the Seahawks' pitching staff has decided to be a Miller.
At a signing ceremony May 17 at the high school, Dane Mallon inked a deal to play for the John Melvin University Millers, a two-year-old university in Crowley, Louisiana that plays in the NAIA Christian program.
"Thank you to everyone that's been part of his journey," wrote his parents, Dana and Shane Mallon, on Facebook. "We're super proud of all the unseen work he's done to get this opportunity to earn an athletic/academic scholarship to John Melvin University. Lots of trips to Crowley, Louisiana in our future.
"Thank you Coach Musgrave for believing in our son," they wrote. "We are all excited to see what the future holds. Go be great, kiddo, your mom and I love you more than you will ever know."
In recruiting Mallon, Rocke Musgrave, whose team went 18-9 last season, is getting among the finest Class 1A pitchers this past season.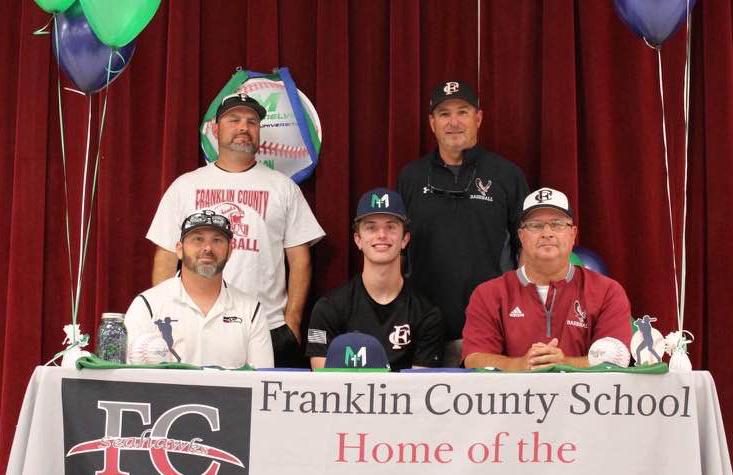 With the exception of a Cottondale pitcher who threw half as many innings, Mallon had the best earned run average in the state, hurling 60 and one-third innings and going 7-1 with an 0.58 earned run average.
With four saves under his belt, Mallon gave up just 37 hits and 19 runs, but only five of them earned. He walked 14 and led the team with 90 strikeouts.
On March 11 at Blountstown, he threw a perfect game, striking out 11 of the 21 batters he faced, and giving up no runs, no hits and no walks.
Offensively he was no slouch either, as he played in 27 games, and led the team in batting with a .416 batting average and in hits with 32.
He was second in runs batted in with 25, and third in runs scored with 23. For the season he hit four doubles and one home run, and walked 23 times while striking out 15 times.
In just two years with the Seahawks, the 6-foot 4-inch, 188-pound Mallon posted a 0.89 ERA, tallying 13 wins and 145 strikeouts.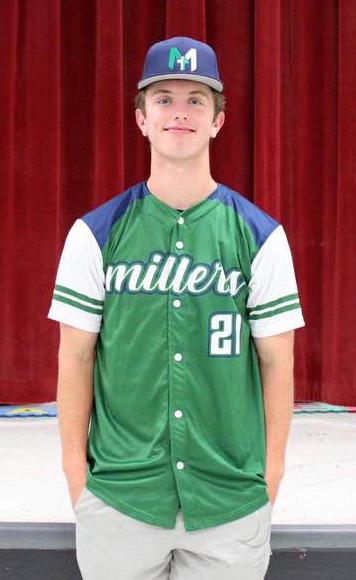 By the way, the team gets its mascot because Crowley, Louisiana is known as the Rice Capital of the World, and in the spring of 2022, the Crowley community voted to name the university's mascot after the historic 1950s Crowley Millers professional baseball team. The name is in honor of the many "mill" workers of the rice mill industry of Crowley.