Poloronis to play for Luther College Norse
It will take Leanne and Timmy Poloronis about 18 hours to drive from Apalachicola to Decorah, Iowa, a small college town near the Minnesota border, to watch their son play college basketball.
It's taken Owen Poloronis about 18 years to get there.
The leading scorer on this past season's Class 1A Final Four basketball team, the 6-feet 1-inch guard last week inked a deal to play college ball with the Luther College Norse, as one of the private liberal arts college's top recruits, which draws from around the country and even the world.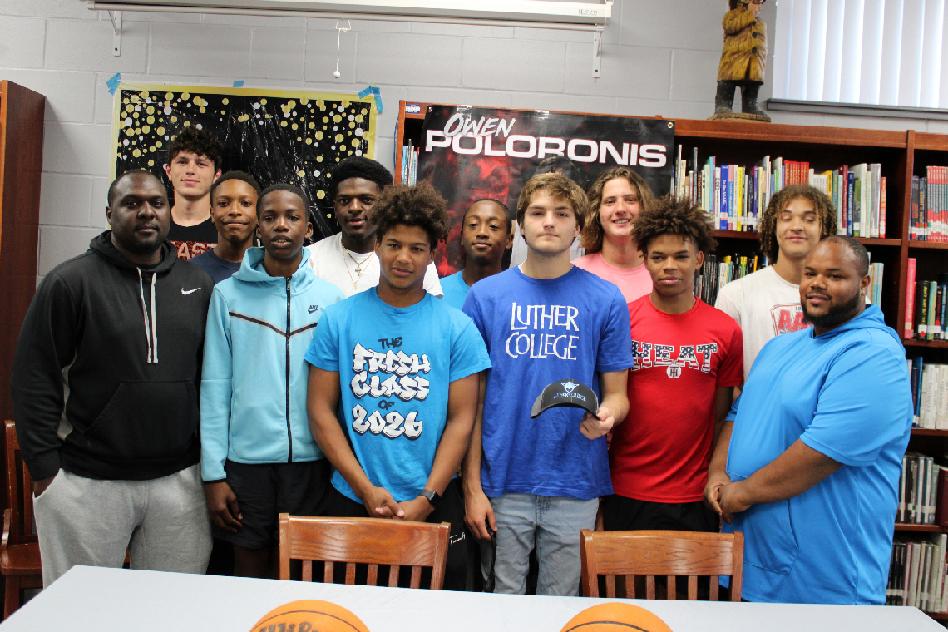 Flanked by his family and teammates, Poloronis on May 25 signed the deal offered him by coach Mark Franzen, whose squad plays NCAA Division III ball in the American Rivers Conference. The school, a private Lutheran liberal arts college, dates back to 1861, and Poloronis is considering a career in the field of physical therapy.
The school, which had impressive winning records a decade ago but has been mid-conference ever since, will need every bit of Poloronis' impressive high school skills.
Last season he led the team with a 17.7 points per game average, with 4.2 rebounds and 3 assists per game. He shot 43 percent from three-point land, 52 percent from the field and 74 percent from the free throw line.
And that's with struggling with a tendon injury to his right knee. Following the season, he had surgery on the knee and is taking it slow this summer before resuming regular workouts at both the Matchbox and the Nest.
In his introduction to the signing ceremony, coach Ray Bailey praised Poloronis for his work ethic, praising him for "working hard and keeping your head down. This is a token of it, getting to play at the next level."
Assistant Coach Tydron Wynn echoed Bailey's remarks, underscoring that Poloronis' dedication has been the ticket to earning him a chance to play NCAA basketball.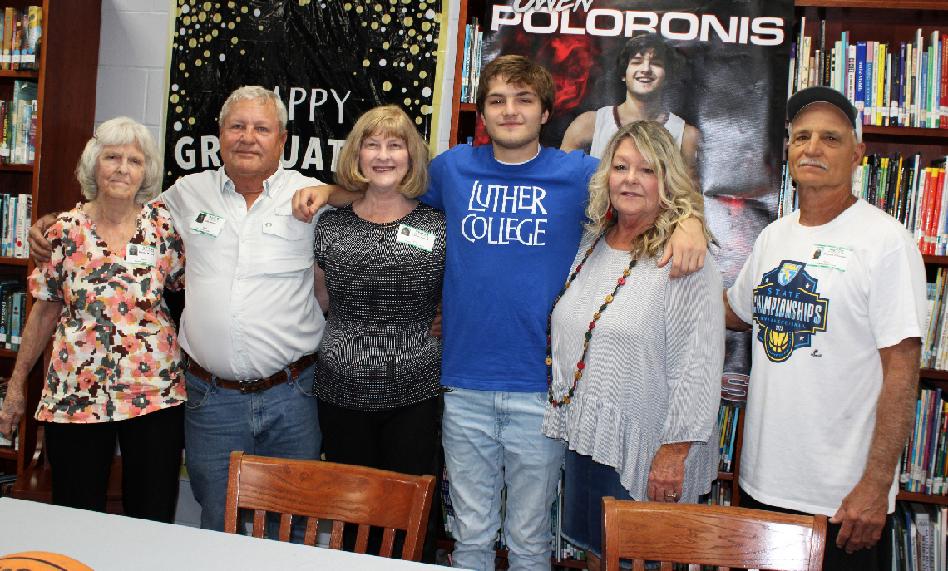 Timmy Poloronis, who along with mom Leanne rarely missed a game either home or away, thanked the coaches' for their dedication to the program and to helping shape his son's career.
Owen Poloronis offered brief, heartfelt remarks. "Not everyone gets to play at the next level," he said. "My parents have helped me, and I'm thankful to have this opportunity."