50 years later, a class gathers
Fifty years after they graduated from Apalachicola High School, the first class to spend their entire senior year at the newly built school, a lot has changed.
Most of them are retired now, perhaps drawing a pension from being in the military or working in government, or on Social Security.
They're watching their grandchildren grow up. A few are on their second, or even third marriages.
A lot has changed, especially throughout America, where the social upheaval of the civil rights era, and the divisions wrought by the Vietnam War have given way to a different era.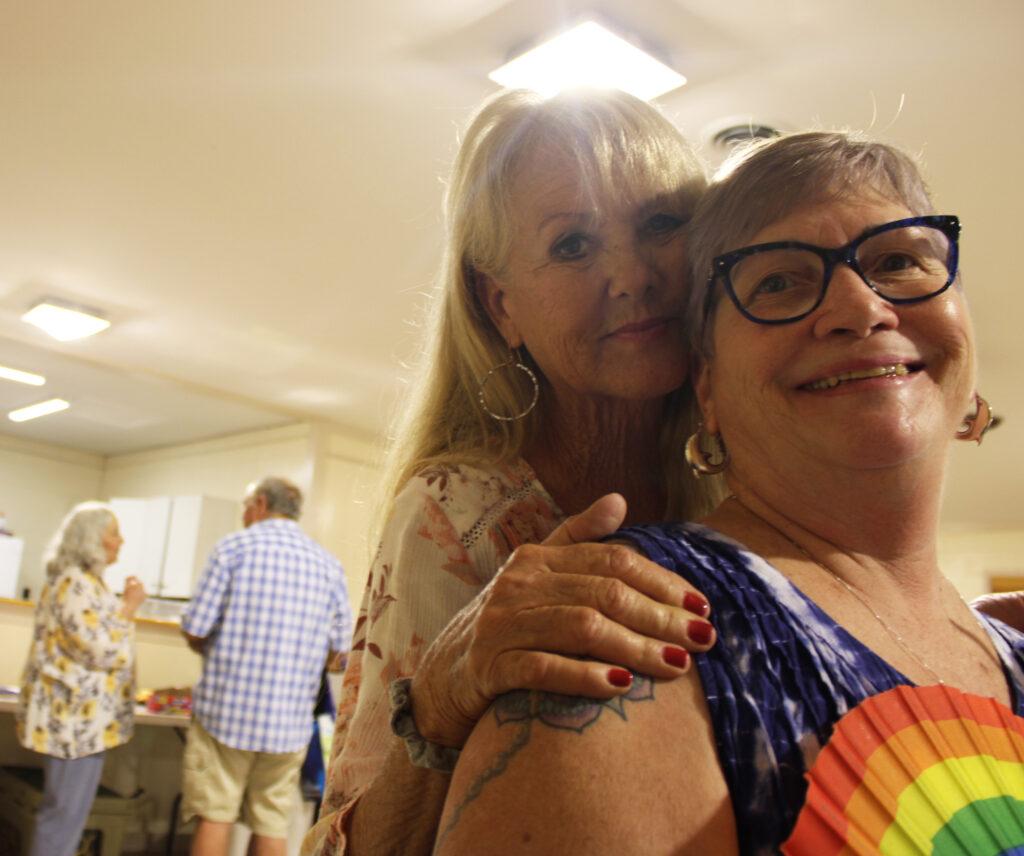 There's no longer a course in the Franklin County Schools called "Americanism versus Communism" which had been required in their senior year.
There are probably fewer high school girls becoming pregnant as well, with many recalling at least four of their classmates having babies while they were still in school, or right after they graduated.
But, as evidenced by the golden class reunion Saturday night at Apalachicola's Masonic Lodge, of the Class of 1973, the more things change the more they stay the same.
Friends once are friends forever, and the golden agers can now look back with fond memories on the beloved teachers they shared, like the late Pal Rivers, who taught all about civics and American history.
Bob Howell, now retired from a career in marine science, said he had become class president after Rivers told him it was the consensus of his classmates, and Howell balked.
"Too bad," Rivers told him. "You're going to be president."
The class remembered Rita Theis, who is alive and well, as a favorite business teacher, as well as English teacher Susan Galloway. They also shared memories of Myra and C.T. Ponder, beloved teachers who have since departed.
The reunion drew about 16 classmates, a pretty strong turnout for a class of only 42, and one in which at least 16 – Vonnie Bouington, Franklin Daniels, Gail Hollenbeck, Aldrich Johnson, Lisa Johnson, Monte Joseph, Douglas Kelley, William Lane, Allie Moses, Fannie Partridge, Linda Russ, Sheila Sintikakis, Edward Stephens, Olan Ward, Clarence Williams and Sylvester Williams – have since passed on.
Many of the shining lights of the class were on hand, including valedictorian Linda Lichardello Gordon and salutatorian Vernon White, who the community knows as Willie Poloronis, the name change in keeping with the remarriage of his mother.
Skitter Paul was there, recalling his truck with quadraphonic sound and his being the proud escort of Homecoming Queen Niki Fortunas, who was absent from the reunion.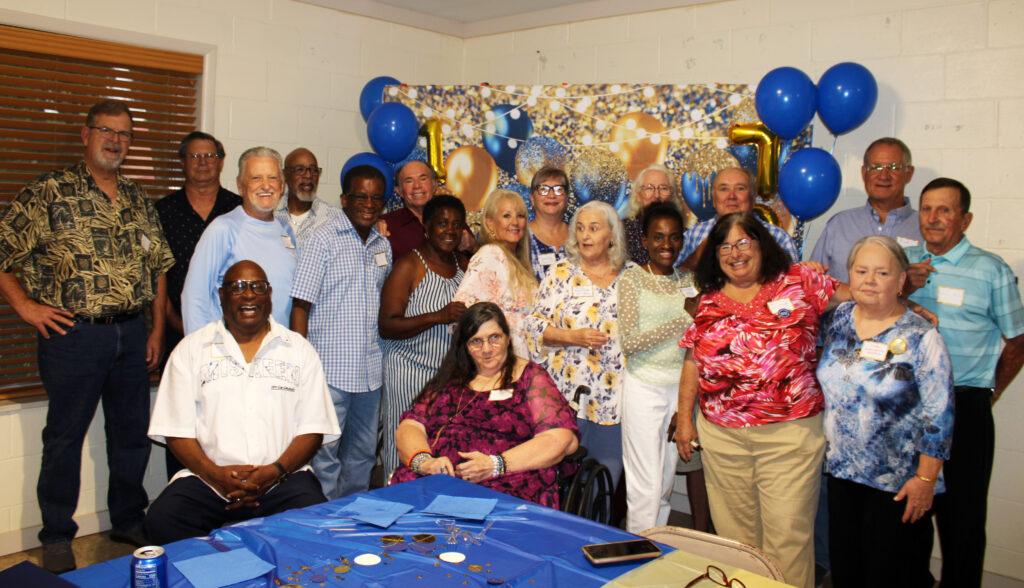 There were uncomfortable memories as well, like a difficult transition in the eighth grade for the newly integrated school to be housed at the formerly all-Black Quinn High School, and then three years for all the students at the formerly all-white Chapman High School before a senior year all at the brand-new school.
But while the two student bodies had a chance to merge into one following their four years together, that 1972-73 school year was not without incident. Thomasina Wynn, who attended Saturday night with twin brother Thomas, recalled an incident at Carrabelle High School, in which a Black student was believed to have "shot the bird" at a teacher, but then was seen as being disproportionately punished when compared to white students. Wynn said she recalled Black students boycotting classes for as long as six weeks.
Harold Banks, who joined the Air Force 10 days after high school graduation, said the brunt of desegregation was borne by the classes that preceded the Class of 1973, which had at least four years to adjust.
"We had very good teachers," he said, noting that corporal punishment, just like it had been at Holy Family, was not uncommon.
"It (desegregation) was an adaptation that moved us forward," Banks said, as he and his classmates confronted the wider world outside of Apalachicola.