Harriers Friddle, Paul advance to regionals
Franklin County High School junior Josiah Friddle and freshman Addyson Paul will be advancing to regionals, after their strong performances at the Oct. 30 cross country district meet at Port St. Joe.
Friddle finished sixth, with a time of 17:52.58 to advance. He was the top runner from the area, finishing behind the first five finishers, who were all from Pensacola Christian Academy. Paul ran a 23:58.53 to finish 19th among the girls.
Both runners will now compete at regionals, which will be on Nov. 10 at the New World Sports Complex in Jacksonville.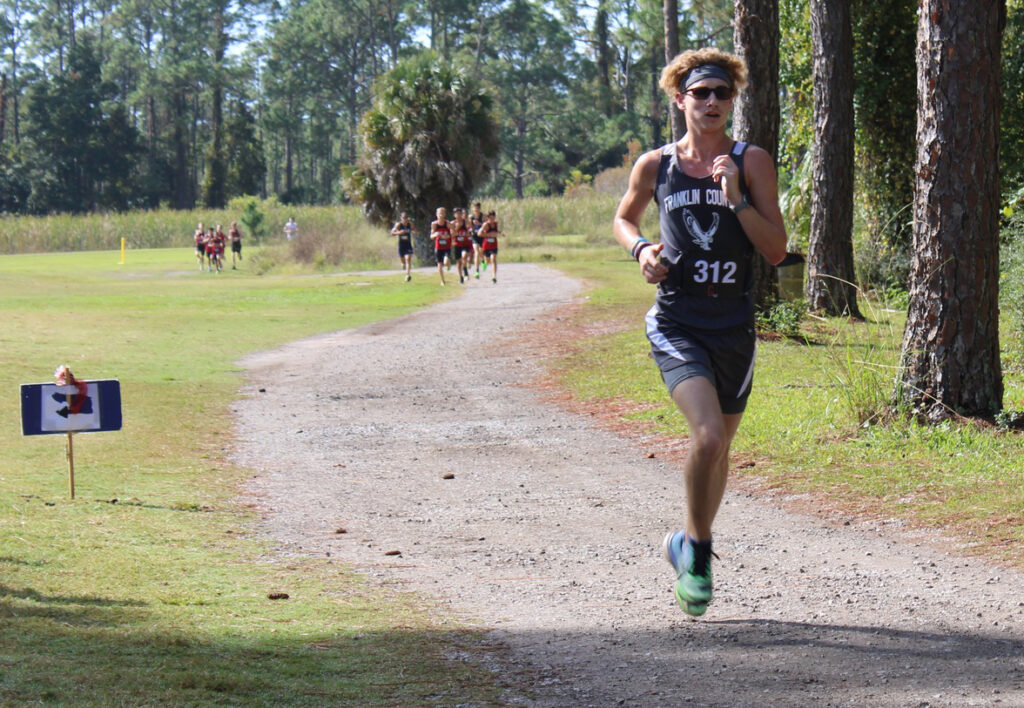 Freshman Nathaniel Cabrera ran a 19:42.76 time to finish in 27th place.
Eighth grader Isabella Polous ran a 29:43.81 race to finish in 73rd place, while eighth grader Baileigh Dasher posted a 32:25.17 time for 93rd place.
"No time-outs, no half-times, no substitutions," said Superintendent Steve Lanier. "We are so proud of you all for staying the course and never stopping. Shoutout to our Seahawks, Coach Anna Bull, and our fans."