Apalachicola homes get their fright on
During the height of the COVID epidemic, Apalachicola hosted trick-or-treat with costumed kids making the rounds in the center of the downtown..
This year, though, the city got back to one of its most cherished traditions, a Beggar's Night in which little ghosts and goblins, and Snow Whites and Sleeping Beauties, went from door-to-door and yard-to-yard fetching candy.
And what yards they were.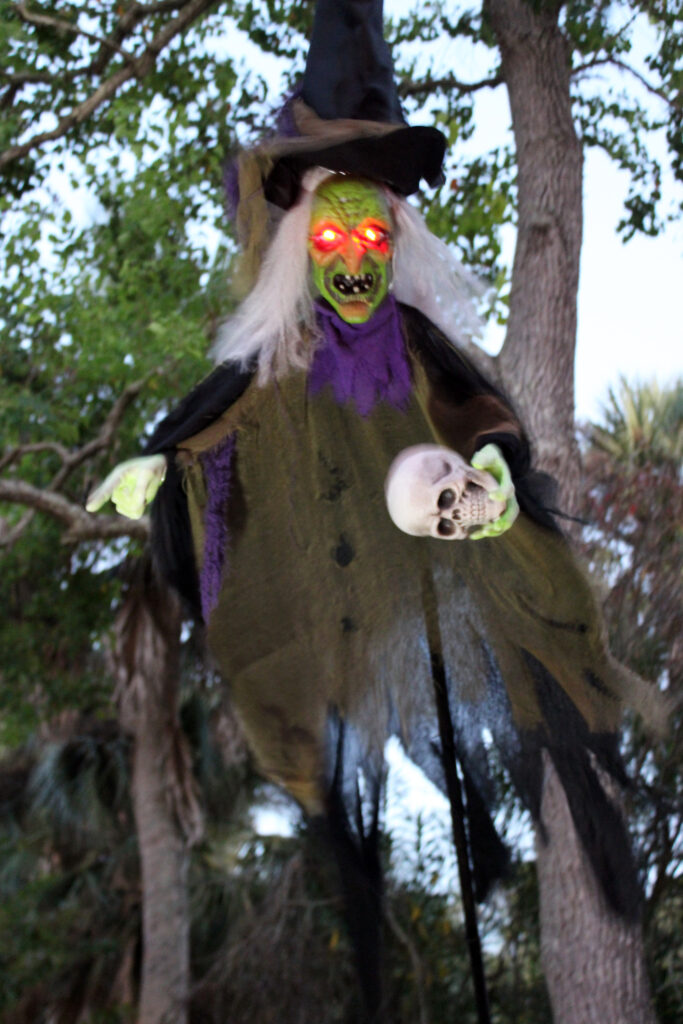 In perhaps the most elaborate display, Bobby Miller on 16th Street operated like the Wizard of Oz, standing at a control board, hidden behind shrubbery, a mechanized assortment of flying witches and glowing lights, while his wife Valerie, costumed as a witch, handed out candy.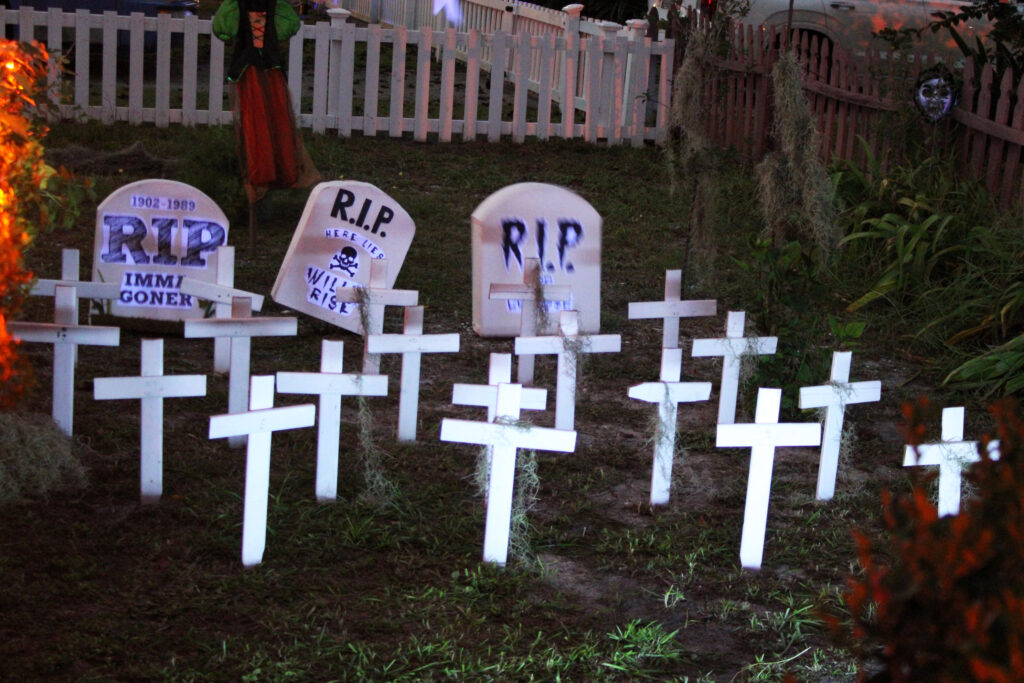 A few doors down, Torben and Sarah Madson had decorated their house lavishly, while Mary Stutzman at the corner had gigantic inflated black cats amidst a yard full of displays.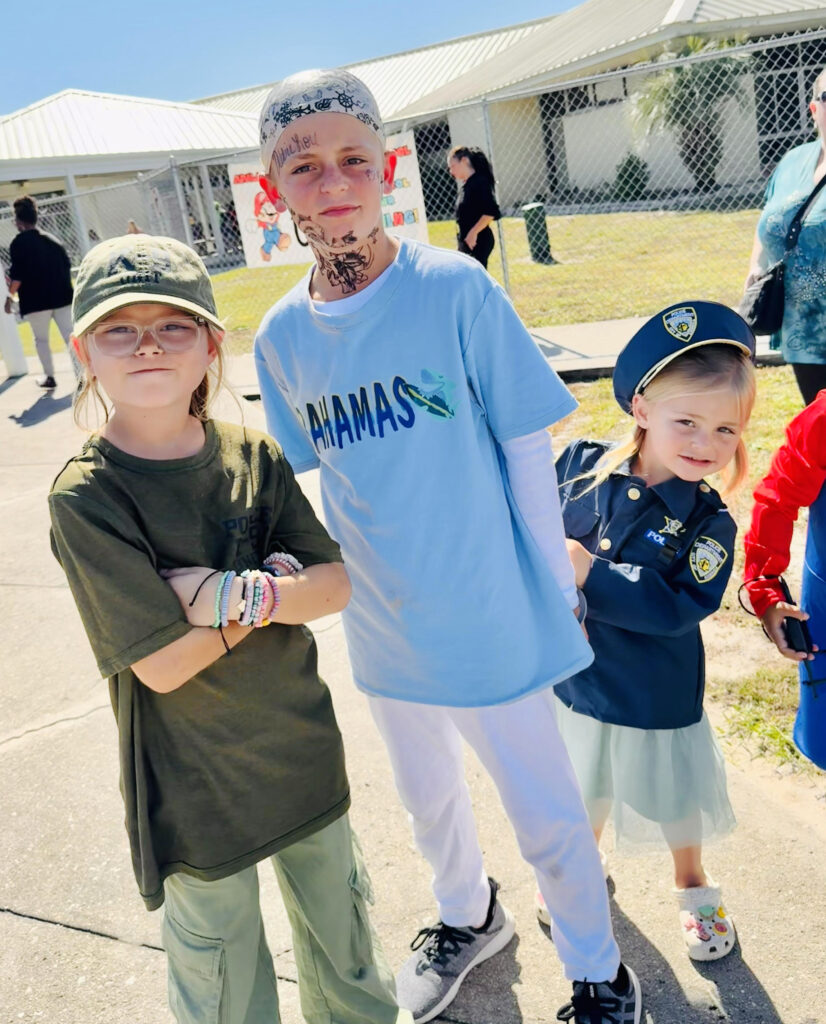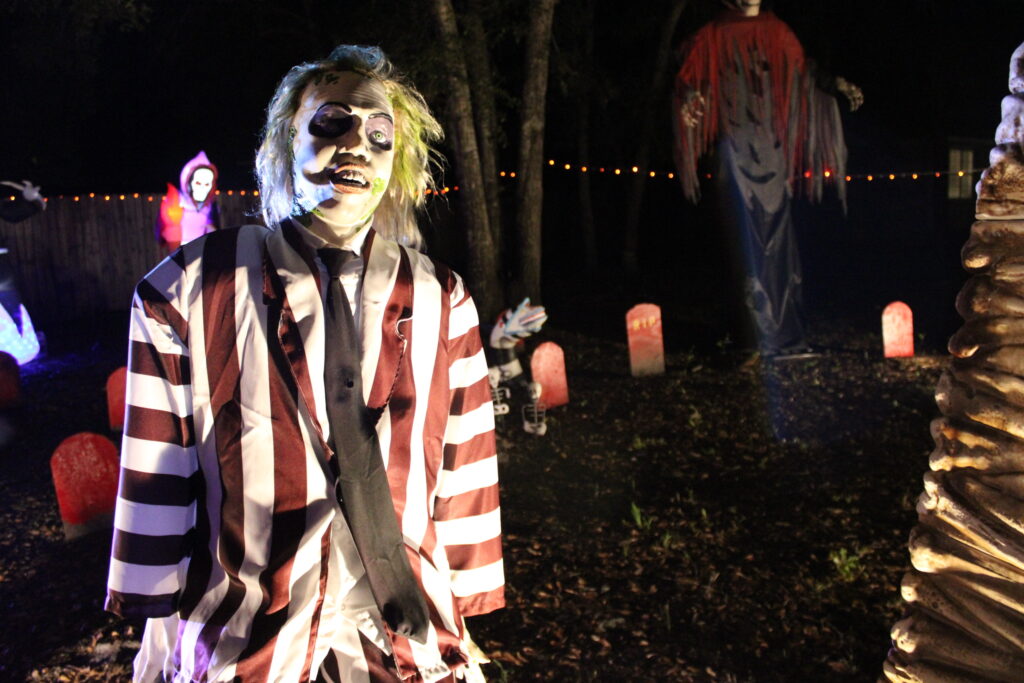 At the home of Chala Parish Hopper, on 17th Street on the north side of U.S. 98, a truly frightening assortment of glowing monsters, laughing clowns and skeletons rising from caskets had more than a few of the littlest children tightly clutching their moms and dads.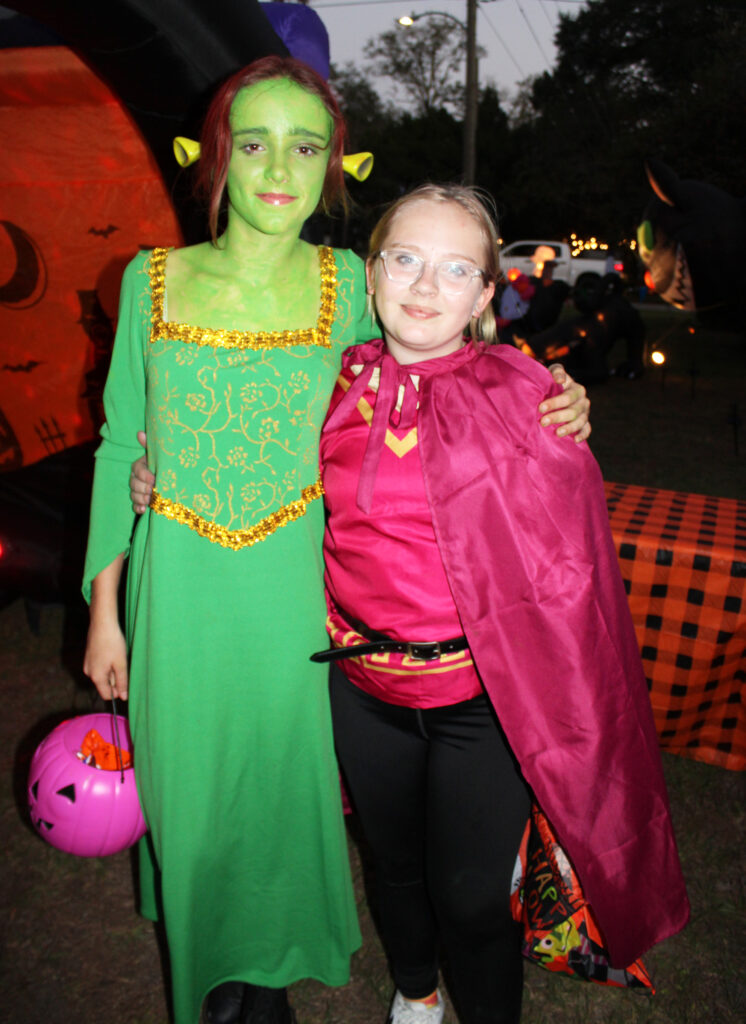 And down the street on 22nd Avenue, at the home of Felicia Rhodes, visitors of all ages could enjoy hot dogs and hamburgers, grilled by officers from the Franklin County Sheriff's Office, topped off with the finest candy.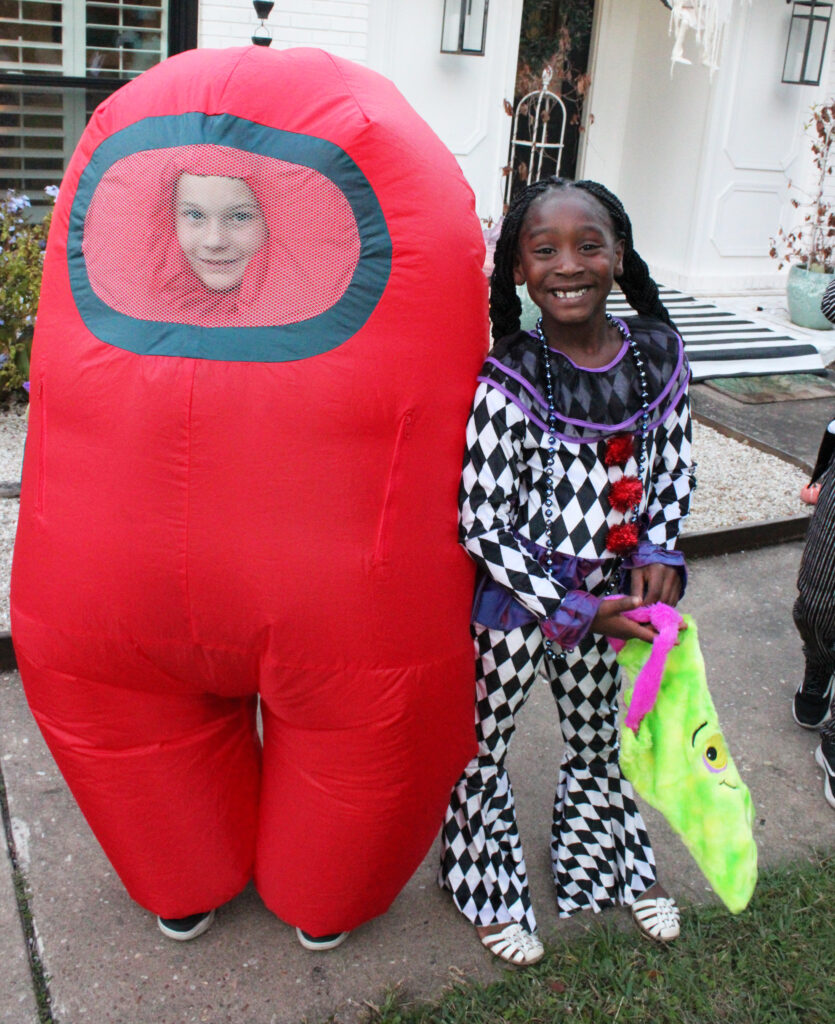 From Bluff Road to Bay Avenue, many of the houses outdid themselves, making Halloween a nightmare to remember.