Alleged drug dealer run off the road 
An alleged dealer in methamphetamine was run off the road in Franklin County Wednesday afternoon, following a brief chase by deputies that featured a collision with law enforcement vehicles.
After broadcasting live on Facebook at the scene of the accident, Sheriff A.J. Smith offered an account Thursday morning of what had happened with the arrest of Cora Beth Bass, 36, of Apalachicola.
Smith reported that on Wednesday morning, the office got "a message from a concerned citizen" that Bass had gone to Mississippi with some of her children in order to pick up a pound of methamphetamine.
He said "there was some kind of disagreement" and that she had left the children in Mississippi to return to Franklin County. "We determined she was driving one of four cars," said Smith.
After determining the makes, models and license plate numbers, license plate reader technology identified Bass as operating a car in Bay County.
Upon her arrival in Franklin County, just west of Tilton Road, Capt. James Hamm attempted to stop Bass, but she refused to pull over, Smith said.
"She kept trying to pass me at extremely high rates of speed, and she subsequently crashed," in a ditch along the roadside, said the sheriff.
After pulling Bass out of the vehicle, during which she yelled that law enforcement had thrown the drugs into her vehicle, it was found Bass had "an eight ball" of meth, a quantity of about 3.5 grams often sold on the street.
The sheriff said in his broadcast that he believed she made stops in Panama City and may have unloaded meth there.
"We know from her history she's quite the baron," Smith said, noting that she had eight convictions for drugs and a total of 35 arrests in various counties. "We've sick of her; we're sick of what she does. She's selling drugs to the people of Franklin County. They're selling drugs to friends and family."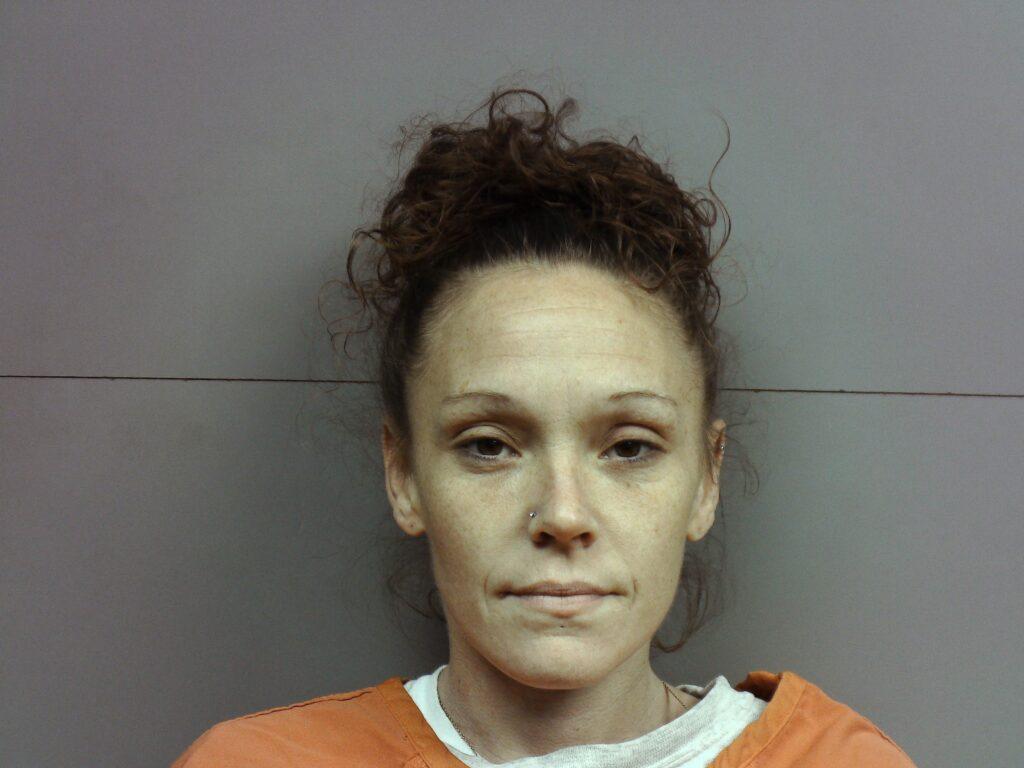 Bass was not legally entitled to drive a vehicle, since her license has been suspended as a habitual offender. In addition to arrests for drug possession and sales, Bass has been found guilty of aggravated assault with a deadly weapon and felony battery. Smith said he was carrying a firearm at the time of the stop, which is forbidden for convicted felons.
"She's been offered rehab before," said Smith. "We have the same people over and over. If those people didn't keep reoffending and committing more crimes, we'd probably have five people in jail.
"We've used exhaustive means to try and get these people help," he said. "The majority of them refuse help."
"I do have compassion for them and we're offering them help," Smith said, citing the work of Sophia Harrell, the sheriff's office's community outreach coordinator, and of Bill Williams, the FCSO's care coordinator.
"We talked to 30 homeless drug-addicted people and none of them wanted help," said Smith. "I have dealt with this long enough to know you can't spoon feed them, you can't push it down their throats. Until they are in their heart ready to make a change they're not going to change."
The sheriff said most calls regarding alleged drug use come from relatives of substance abusers. "They know they're committing crimes and they're tired of it," he said.
Smith also appealed to members of the community to come forward and volunteer with the sheriff's office if they feel they can affect lives for the better. "If you think you can make a difference, the doors are open," he said.