Turtle Pond party backs Backpack Buddies
With the peaceful three-acre pond shimmering in the background, and tables of food laden with homemade goods, about 100 guests attended a reception on behalf of the BackPack Buddies of Franklin County, a non-profit organization that provides meals for the weekends for schoolchildren in the county.
The Farm to Table fundraiser was held at Turtle Pond Farm off of Bobby Cato Street in Apalachicola, the organic farm created by Holly and Creighton Brown where they grow fruits, vegetables and wildflowers, and tend to egg-laying chickens and a pond stocked with fish.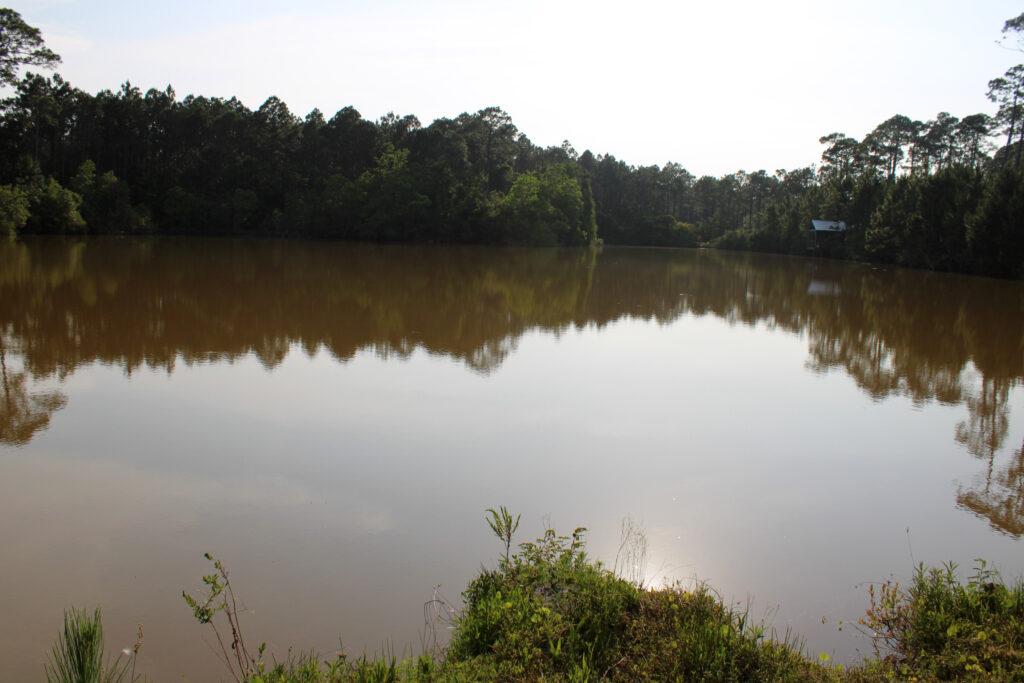 The evening opened with a performance by the Ukulilies, a group of local women who sing and strum their ukuleles to classic Americana music.
The featured entertainment was the Ashley Morgan Duo, which brings together the former Ashley Carroll, born and raised in Eastpoint, accompanied by her husband, Adam Carswell.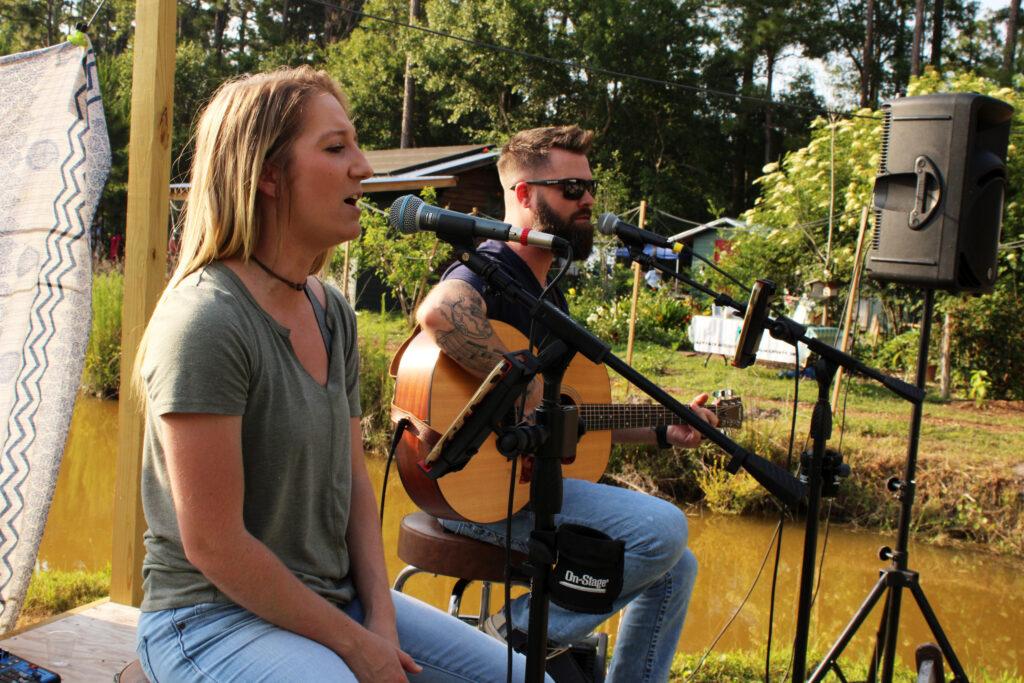 In addition to food and drink, the event featured the works of six Turtle Pond Painters – Bonnie Ison, Holly Brown, Pam Corcoran, Ed Springer. Tara Roberts and Lynn Wilder – who paint at the site every Monday, sometimes with Barb Noonan, a professional artist.
The Live Oak Gallery, where the paintings were displayed, oversaw the raffle and assisted in selling the tickets. It was one of the event sponsors, as was Bottom's Up wine, cigar and liquor store, Ashley's Cakes by the Bay and Sign De-Sign.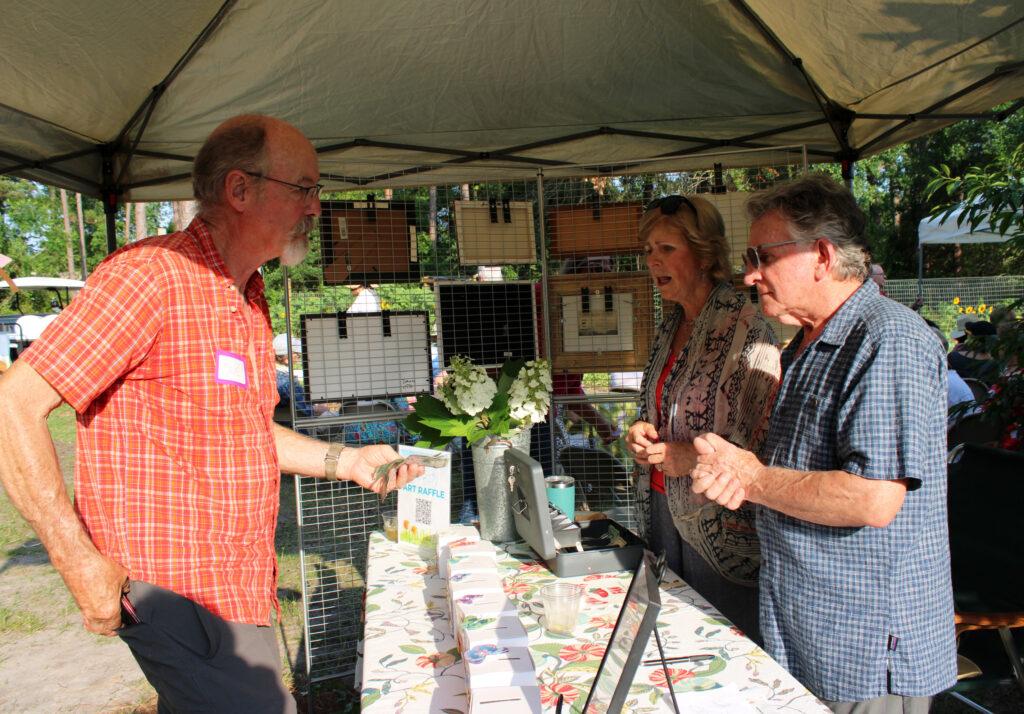 Ison, who also serves on the board that oversees BackPack Buddies, said It costs approximately $20 per month to feed each child in the program, with about 265 Buddies receiving this assistance. No child in the county is denied but parents must request help and give permission to send the backpacks home each week. Teachers discreetly place the bags in the child's own backpack each Friday.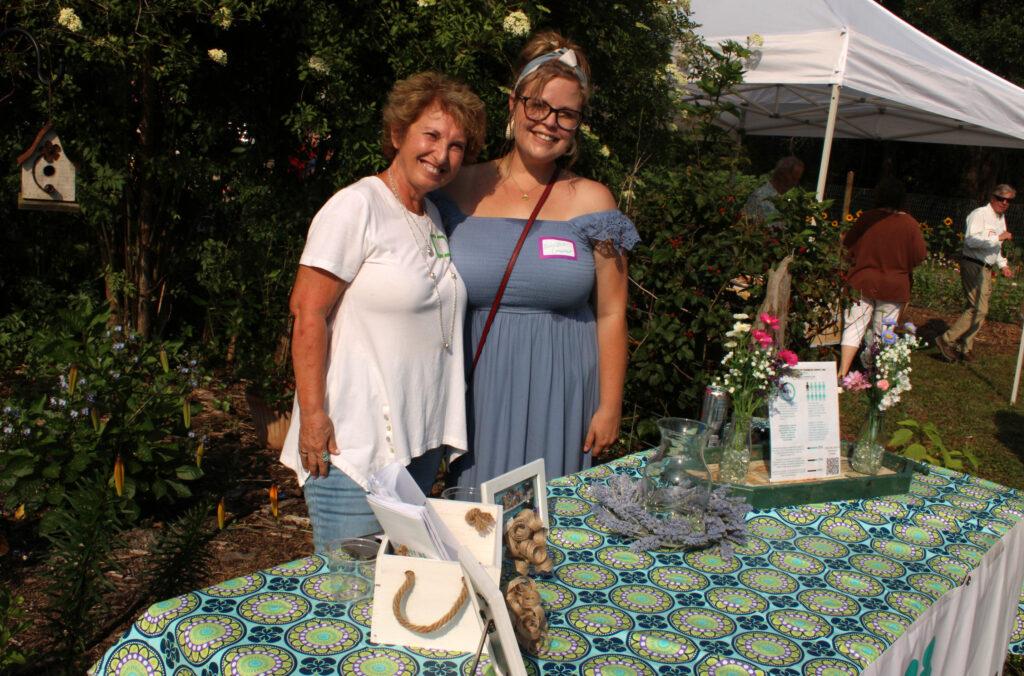 "There are plans to provide shelf stable milk in the backpacks next year that will increase the weekly cost," she said.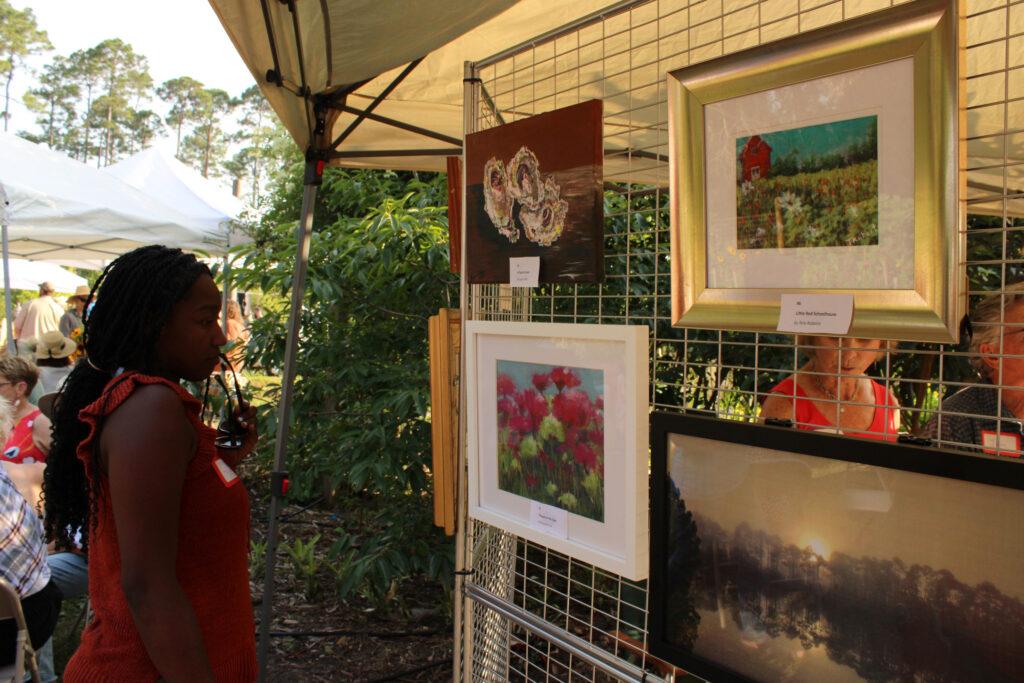 For more information or to donate, email [email protected] or call (850) 323-0576. Or go to the Facebook page for BackPack Buddies of Franklin County.