July 3 celebration to go all local
To be prudent, you might describe the upcoming July 3 Independence Day Eve celebration in Apalachicola as featuring a "reconfigured seating arrangement inside of Riverfront Park."
Or, to be snarky, and in keeping with the spirit of '76, you could describe it as a Southern-style sweet tea party in which dinner tables, rather than 342 chests of tea imported by the British East India Company, are being dumped into Apalachicola harbor.
In any case, there are major changes in store for the city's celebration of the nation's most precious holiday of freedom.
To be clear, the fenced-off VIP tables that in past years, under the auspices of former organizer Apalachicola Main Street, would line the dock (and would be dubbed the "King George III" section by a jesting city commissioner) are most definitely not being tossed into the river.
Rather, under the current organizer, the Apalachicola Bay Chamber of Commerce, they are being moved to space adjacent to 12 Mile Seafood, and placed under a giant tent.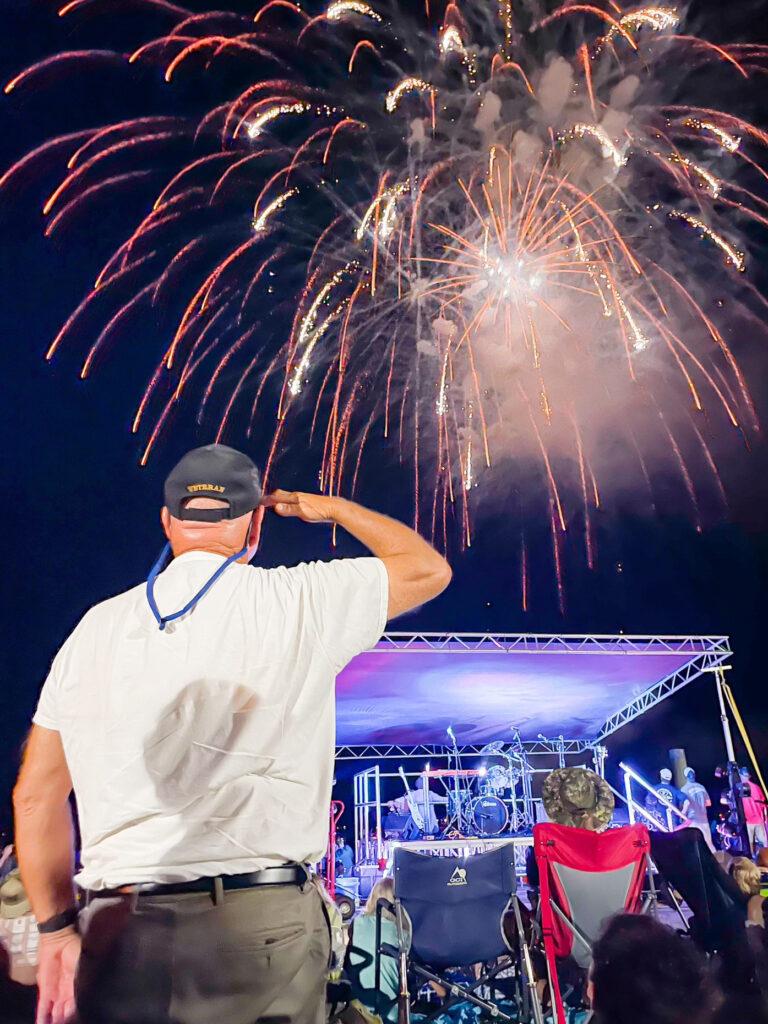 There, sponsors and other donors who are helping fund the cost of the fireworks extravaganza, will be able to dine and drink, and savor the pyrotechnics.
Chamber Director John Solomon is careful to avoid tossing firecrackers at Main Street. Rather, he describes the change as a matter of improving the "optics."
Clearly, though, the chamber, handed control of the event earlier this year after Main Street backed out and city commissioners felt it best to remain under the auspices of a private organization, is doing its best to fully localize the celebration.
The handful of food trucks on hand all will be from Franklin County, including so far King of Pops, Dave's Dogs, Tamara's on the Go, the SGI Food Truck and, from Carrabelle, Harry's Bar.
These food offerings are being widened to include several non-profit groups as well serving up holiday style meals. These will include the Diamond Baseball Boosters, Franklin County Dixie Belles Softball, Forgotten Coast Performing Arts, and of course the chamber of commerce.
It will be an all-day affair, with inflatables for the kids, a hot dog eating contest at 3:30 p.m., the Red, White and Blue parade organized by Franklin's Promise Coalition at 6:30 p.m. and lots and lots of music, with the evening so far featuring Scratch 2020 and The Ashley Morgan Band.
Mayor Brenda Ash and County Commissioner Ottice Amison will offer remarks, Gordon Adkins will once again sing a rousing patriotic number and then they'll be fireworks at dark thirty.
"This is the chamber's first year back doing it in over 15 years and our staff's first ever," said Solomon. "Things will change and they may adjust more as we move forward. The chamber's goal is to provide the most enjoyable local family event as possible for our community and visitors."
The chamber is continuing to raise money for what has long been the county's biggest fireworks, although the Saturday, July 1 Freedom Festival in Eastpoint, and the Sunday, July 2 fireworks in Carrabelle may give it a run for its money.
In Carrabelle, the fireworks are being funded entirely by the city, and it will once again be a huge event, preceded by the third annual UNofficial cart, bike and scooter parade.
Scott selected grand marshal of patriotic parade
Grab your bicycles, wagons, golf carts, sneakers, whatever your mode of transport, and meet your friends in Lafayette Park between 6 and 6:30 p.m. on Monday, July 3.
Franklin's Promise Coalition will provide streamers and decorations for everyone to decorate. Placards will be available for participants to display the name of their honored veteran.
For the 19th annual parade, the community will honor retired Army Staff Sgt. William E. Scott, who served the nation proudly for 22 years. He joined the U.S. Air Force at 18 years old and served four years with the Air Force with a tour of duty in Vietnam as crew chief of an F4 Phantom.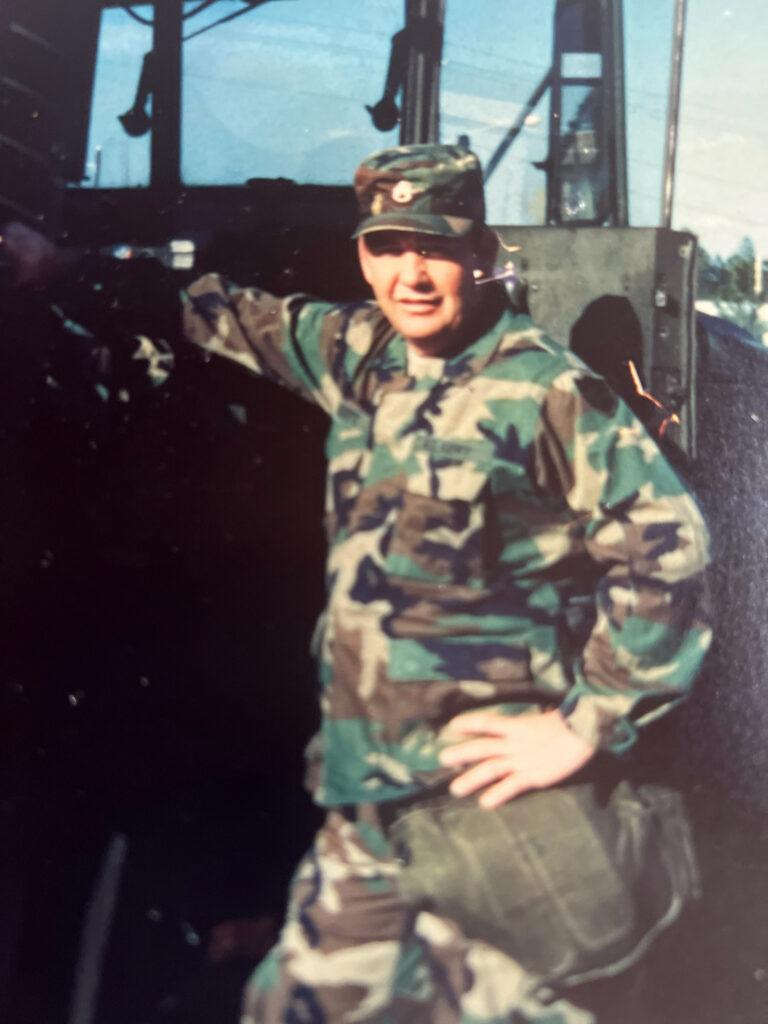 After his Air Force service, Scott returned home to Apalachicola where he joined the Florida Army National Guard. When his unit was called to active duty service in 1990, he served as the 710th Service Company's NCO. Scott retired from the Florida Army National Guard in 1993.
Scott has been married to his wife Catherine Cain Scott for 52 years, and they have two children, the late Jason Scott, and Jessica Scott, of Miami Beach. They have three grandchildren, Haley, Avery, and Talen Scott, all Franklin County residents.
Scott served as the Franklin County Veterans Service Officer for 25 years and enjoyed working for his fellow veterans helping them receive VA care and benefits for themselves, their spouses, and families.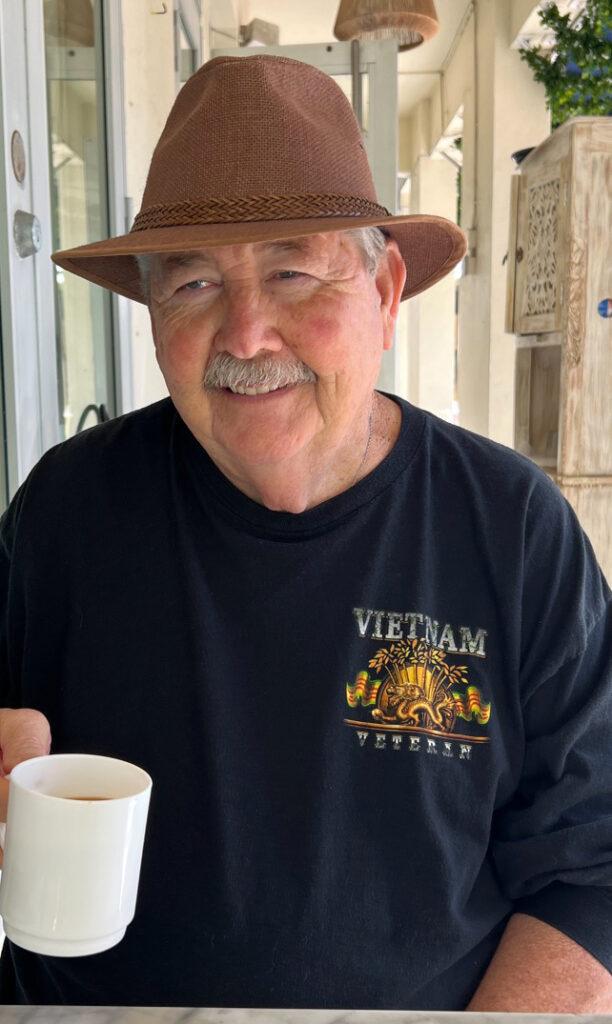 If you want to watch the parade, the procession will travel down Avenue B, proceed down Water Street and finish at Riverfront Park in the middle of the community festivities.
The parade is organized by Franklin's Promise Coalition and the crew of the Conservation Corps of the Forgotten Coast. For more info, call Joe Taylor at Franklin's Promise Coalition (850) 323-0176.